Azure Advanced Threat Protection & 2 ATP Software Solutions
Cyberattacks are an ever-growing threat with the potential to derail businesses and cause significant damage.
While some have taken the necessary steps to protect themselves and their customers, the threat still isn't taken seriously by many.
The number of cyberattacks went up 600% during the pandemic alone, but only 5% of small business owners say cyber security is the biggest threat to their business.
Many say to themselves, "This can't possibly happen to me! Cyberattacks are something only big corporations have to deal with!"
If that's you, you might be interested to know those small businesses target 43% of cyberattacks.
Allow us to show you how to protect yourself with Azure Advanced Threat Protection and three other ATP software solutions.
What Is Advanced Threat Protection?
Advanced Threat Protection (ATP) is a suite of tools used to protect users' sensitive data from malware, phishing, and other threats. ATP beefs up security by detecting, preventing, and responding to technologically sophisticated attacks that may slip through standard security solutions such as antivirus software and firewalls. It uses a combination of cloud, email, and endpoint security.
An advanced threat is a complicated attack wherein the hacker gains entry to a system and maintains access for a period of time, enabling them to steal data to their heart's content.
Tools like Azure Advanced Threat Protection augment common security solutions that protect against more well-known threats.
Advanced computer threat protection often combines:
Cloud security
Email security
End-point security
This is necessary because advanced threats come in many forms, potentially attacking every aspect of an organization's network and system.
The most common advanced attack methods are:
Phishing: This method lures an employee into clicking a seemingly trustworthy link with the aim of accessing company credentials. These links are usually sent through email. A survey found that phishing is the most common form of attack.
Malware: Installing programs that allow attackers to monitor and collect company data. Often, malware is installed when employees unwittingly fall prey to phishing.
Password cracking: Poor employee digital hygiene allows hackers to gain access to company networks by "guessing" passwords.
Backdoor: Attackers create a backdoor – a method that gives hackers remote access to your network without your knowledge. The backdoor allows them to return at will.
Advanced Threat Protection evolved because cybercriminals are becoming more sophisticated by the day. As cybercriminals gain access to near-unlimited resources to carry out their attacks, targeting specific organizations, companies must react to defend themselves against these threats.
Advanced Threat Protection Methods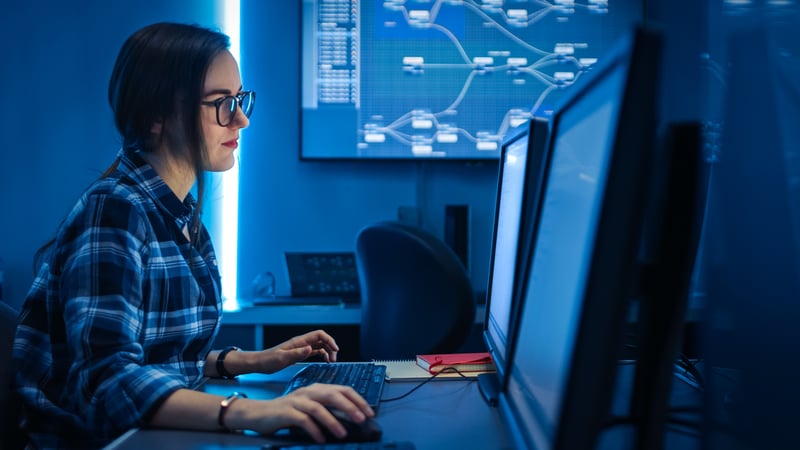 Advanced Threat Protection methods protect companies from complex cyber attacks. These methods identify weak links in the system. They also present and implement solutions before attackers can exploit the weaknesses and steal data or cause other types of damage.
Security companies use different methods to protect against advanced threats, but the most common ATP solutions are:
Network traffic analysis
Threat intelligence sharing
Sandboxing
Network traffic analysis applies big data practices to monitor your network for security and operational anomalies. These analytics provide insight into network performance and use.
Network traffic analysis helps:
IT teams optimize performance
Increase security
Audit functionality
Troubleshoot issues
To conduct network traffic analysis, companies have to build infrastructure that can capture data at all levels.
Threat intelligence sharing emerged as a response to the increasingly complex nature of cyberattacks. Since it is practically impossible for every government agency and business to predict every attack strategy and technique, threat intelligence sharing addresses this issue by having different organizations share information about the threats they experience to prevent future attacks.
Threat intelligence sharing provides actionable advice, indicators to keep an eye on, and the contexts in which cyberattacks occur.
There are four types of threat intelligence sharing:
Strategic threat intelligence: focuses on the big picture and the different trends in the threat landscape
Tactical threat intelligence: focuses on the tactics and the techniques of the attackers.
Operational threat intelligence: focuses on the goals and purposes of attackers
Technical threat intelligence: focuses on the technical indicators about attack campaigns/signs of compromised systems
Finally, sandboxing takes place in a virtual, isolated, and secure network environment that runs unknown files to analyze their behavior. This threat analysis always follows the same pattern.
A file first goes through the antivirus program, where it is compared to the antivirus database. If the file is harmless, it is allowed to go to the intended user. If the file is unknown, then the program forwards it to the sandbox.
The file is then tested to determine if it is dangerous, and the findings are sent to the malware database, which is continuously updated to ensure it can protect your network against the latest threats.
4 Advanced Threat Protection Software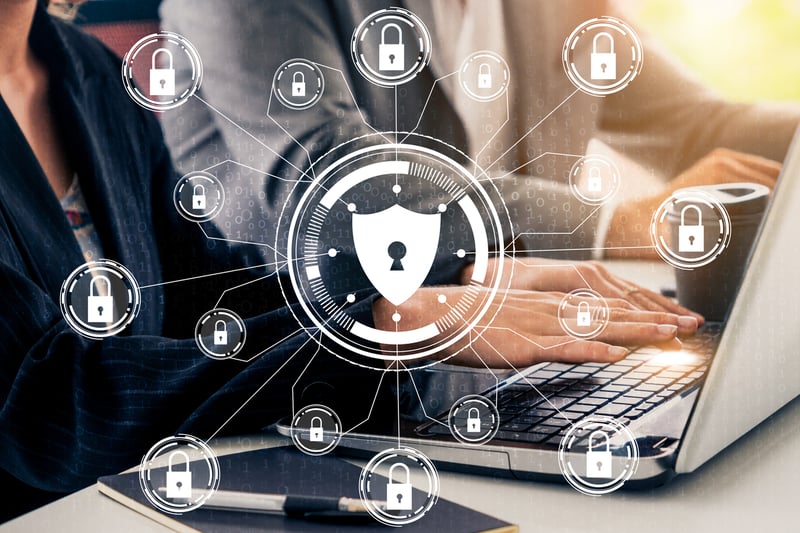 Advanced Threat Protection software comes in various forms, each with its own features and benefits. Let's take a look at two of the best options.
Here's a quick overview:
| | |
| --- | --- |
| Software | Features |
| Exchange Online Advanced Threat Protection | An email filtering service for malware and virus threats |
| Azure Advanced Threat Protection | A cloud-based solution that detects and investigates threats |
And here's a closer look at the details:
Exchange Online Advanced Threat Protection
Microsoft Exchange Online ATP is an email filtering service that helps mitigate the risks of malware and virus infiltration by blocking the threats at their entry-point.
Exchange online ATP protects all emails an account receives within the Exchange Online environment.
Here are its main features:
Protects users from malicious URLs in emails
Checks Microsoft reputation database upon every click
Redirects malicious links to a warning screen and prevents access
Stops phishing campaigns while allowing users to access links that are known to be good
All users who are licensed Office 365 Enterprise E5, Office 365 Education A5, and Microsoft 365 Business plans can access Exchange online ATP.
Those who don't want to subscribe to these plans can purchase Exchange Online ATP as an add-on license for $2/month per user. (Pricing accurate as of July 2022)
Advanced Threat Protection Azure
Azure ATP is a cloud-based security solution that helps its users detect and investigate security events across their network.
Azure ATP helps:
Detect and identify a suspicious user and device activity with learning-based analytics
Leverage threat intelligence across the cloud and on-premises environments
Protect user identities and credentials stored in the Active Directory
Monitor multiple entry points
Users say they like the ability to monitor their entire network security from a single location, the opportunity to receive clear incident information, and a timeline for analysis.
Some, however, find that it requires a steep learning curve to master. You can check out more reviews here.
To determine Azure ATP's pricing plan, request a quote here.
What is Azure Advanced Threat Protection?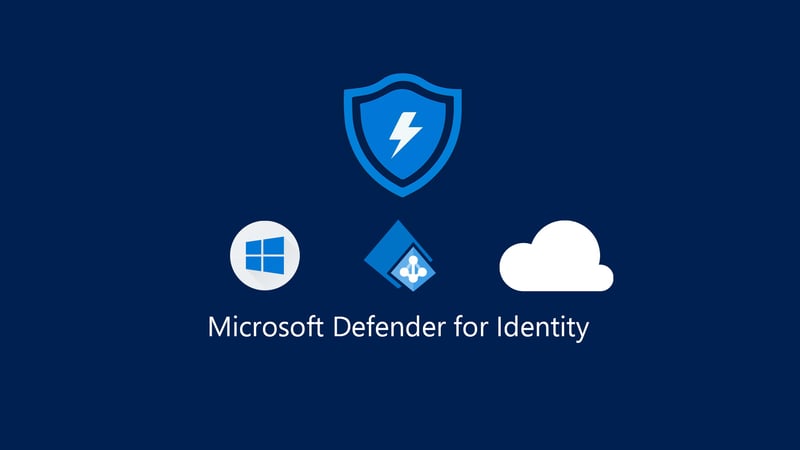 Azure Advanced Threat Protection, now known as Microsoft Defender for Identity, leverages your on-premises Active Directory signals to identify, detect, and investigate advanced threats. Azure ATP protects from malicious insider actions and compromised identities. The software monitors users, protects credentials, spots suspicious activities, and offers clear incident reports to address security breaches quickly.
To put it simply, Azure Advanced Threat Protection analyzes user behavior based on authorizations and group memberships. Based on that information, the software creates a baseline.
Each individual has access to specific resources and information. They can then use the network within those parameters. If anyone strays from the baseline behavior, Azure ATP flags them for investigation.
But how does it achieve that?
Azure advanced protection uses adaptive, built-in intelligence to identify user behavior anomalies. This results in minimizing the potential attack surface, i.e., the number of vulnerable parts of a network that attackers can exploit.
Attackers will often go after a low-privileged employee and then use their credentials to move laterally across the network until they can access valuable information.
The steps cybercriminals take are more commonly known as the cyber attack kill chain. Azure Advanced Threat Protection identifies these threats at every step.
Reconnaissance: At the first step, Azure ATP identifies attackers attempting to gain information. It most commonly searches for usernames and IP addresses.
Compromise credentials: Attackers try to compromise user credentials through brute-force attacks, failed authentications, or changes to the user group memberships.
Lateral movements: Azure ATP detects attempts to move laterally through the network. The most common methods are Pass the Ticket and Pass the Hash.
Domain dominance: Azure ATP highlights attacker behavior if domain dominance is achieved through remote code execution on the domain controller.
You can start a free trial here if you want to see Azure Advanced Threat Protection in action.
Azure Advanced Threat Protection Sensor
First of all, what is an Azure ATP Sensor?
ATP Sensor monitors the domain controller activity for signs of malicious activity and other security risks, including connections made with insecure protocols.
Azure Advanced Threat Protection offers two options:
Option #1: Install a sensor software component directly on the Domain Controller. This sensor monitors traffic without a port mirror or a dedicated server.
Option #2: You can install a standalone Azure server, a service that receives a copy of all the traffic sent to the Domain Controllers through a port mirror. This option is for those who don't want to install any software on Domain Controllers.
The sensor reads events locally without the need to maintain or purchase additional hardware. It also supports Event Tracing for Windows, which provides the log information for multiple detections.
Exchange Online Protection vs Advanced Threat Protection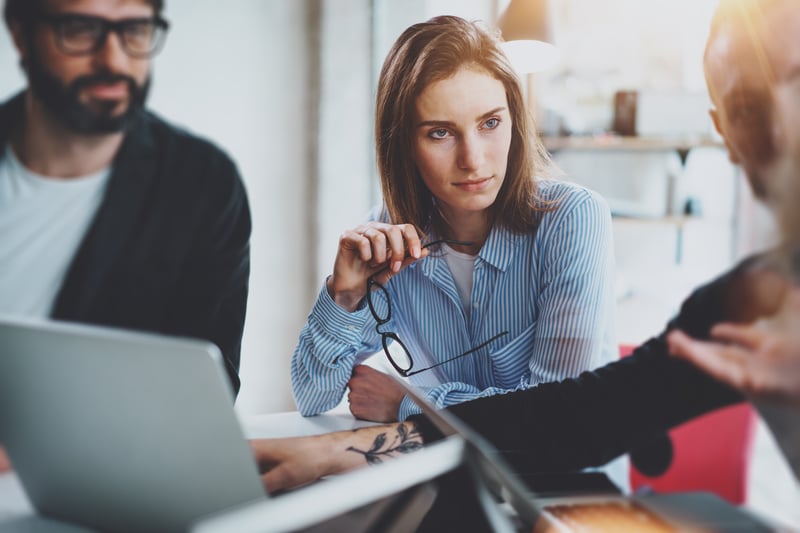 Exchange Online Protection and Advanced Threat Protection do not perform the same role. They are not in competition with each other.
Instead, Exchange Online Protection and Advanced Threat Protection work together to protect an organization from external and internal attacks, each fulfilling its own role.
Exchange Online Protection offers basic security for your mail. It can protect your organization from spam, viruses, and malware. But due to the increasingly sophisticated attacks launched by cybercriminals worldwide, these features aren't enough on their own.
That's where Advanced Threat Protection comes into the picture.
Microsoft introduced Advanced Threat Protection to provide security against specific types of advanced threats.
The two tools together are meant to prevent zero-day malware attacks on your email environment. With Advanced Threat Protection, you can create policies in the admin center of Exchange Online Protection to ensure that users only have access to links and attachments which the software identifies as non-malicious.
It is also important to note that the two represent different services. Users do not need Exchange Online Protection to access Advanced Threat Protection. You can add Advanced Threat Protection to your Office 365 Business Premium plan.
Advanced Threat Protection License Options
Microsoft Defender for Identity requires one of the following Microsoft Volume Licensing offers:
Window 10 Enterprise E5
Windows 10 Education A5
Microsoft 365 E5 (includes Windows 10 Enterprise E5)
Microsoft 365 A5
Options are great, but Microsoft products and licensing can get gnarly. How can you ensure that you only buy the necessary licenses and avoid over-spending on unnecessary software solutions?
That's where software licensing optimization comes in handy. Amaxra understands every nook and cranny of Microsoft licensing and can help you ensure that you only purchase the software you need. At the same time, Amaxra can analyze your current subscriptions and licenses to identify where you are spending too much money.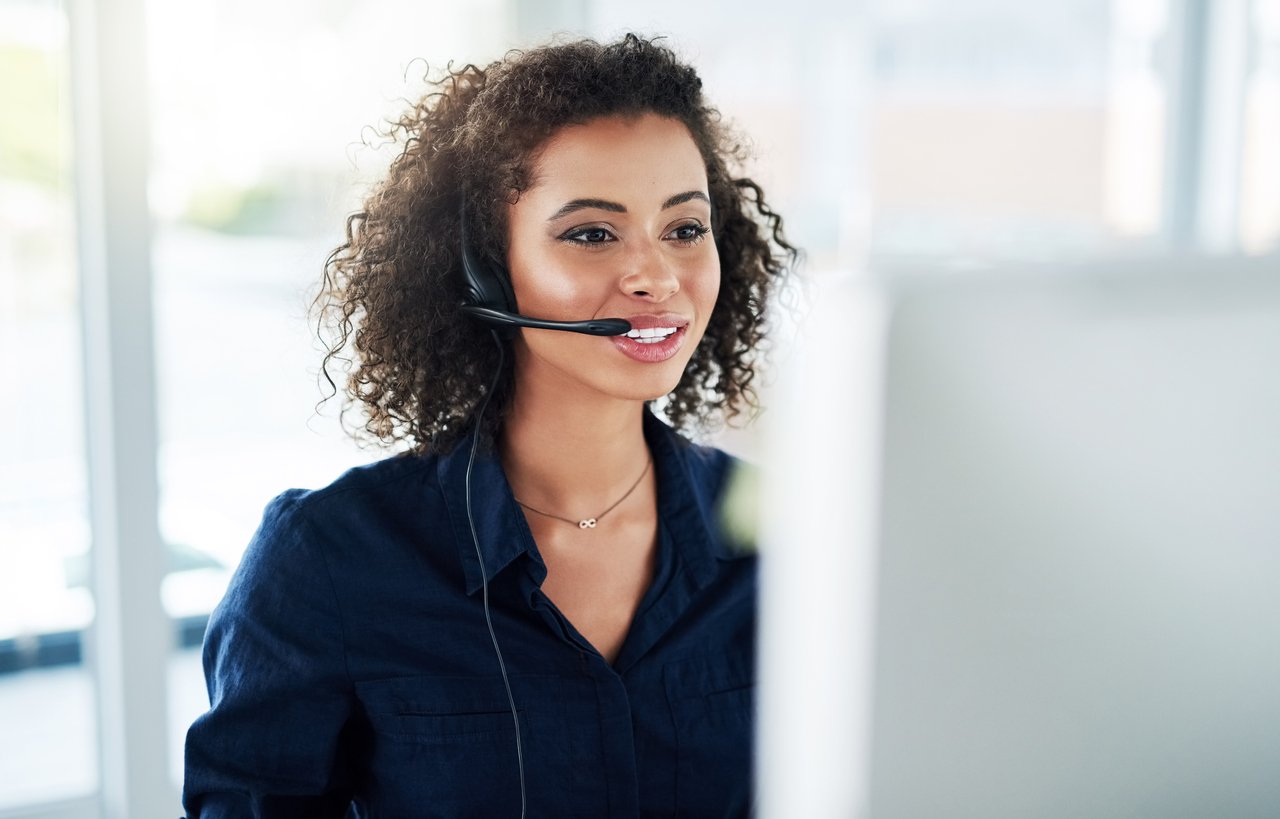 Need Help with Microsoft Licensing?
Leave your Microsoft licensing, security, and software solutions to us so you can concentrate on moving your business forward.
FAQs
"What are Advanced Threat Protection open systems?"
Open Systems is a Microsoft Advanced Threat Protection Specialization certified partner.
The service uses repeatable mission-driven processes and deliver predictable outcomes that ensure quick detection and remediation of threats.
The service aims to eliminate IT and security silos. The mismatches and gaps created by different products increase a company's attack surface and make it difficult for them to create a top-notch security program.
Open System uses its 20 years of experience to overcome these issues. The entire service can be managed from a single location, controlling every part of the security network and eliminating the need to patch together different security products.
"What is the new name for Azure Advanced Threat Protection?"
Azure Advanced Threat Protection is now called Microsoft Defender for Identity. Microsoft decided to change the name to avoid confusion, as Microsoft Defender for Identity can work in any environment, be it Azure, AWS, GCP, or on-premises locations.
"What is the difference between Azure Advanced Threat Protection and Windows Defender Advanced Threat Protection?"
Microsoft developed both tools, and they are both focused on advanced threats. But that is where most of the similarities stop. Azure Advanced Threat Protection helps detect and investigate threats on-premises, in the cloud, and in hybrid environments. It monitors the behavior of users and flags any potential anomalies.
Window Defender Advanced Threat Protection, on the other hand, integrates with Azure ATP to protect against malicious activity. Its focus is on the end-points rather than the network, i.e., the actual devices, which is especially necessary to ensure a good remote working environment. Windows Defender ATP ensures cyber criminals cannot exploit the organization's laptops, mobile devices, and desktops.
Azure Advanced Threat Protection Is Necessary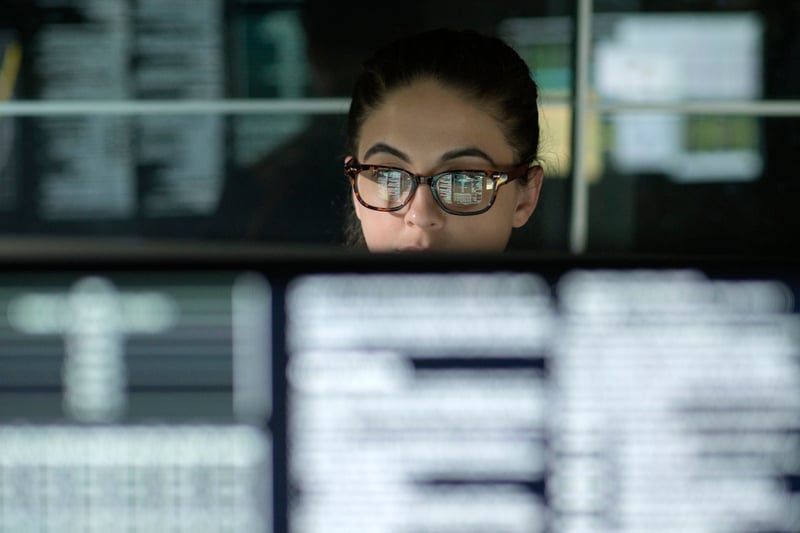 In the fast-changing threat landscape of cyber security, organizations must take the necessary steps to protect their resources, assets, and user data.
Failure to do so can have disastrous consequences, as everyone has witnessed for themselves too many times.
But adoption of Azure ATP/Microsoft Defender for Identity minimizes risk and protects against even the most sophisticated attackers.
Azure ATP offers:
| | |
| --- | --- |
| Benefit | Features |
| Network traffic analysis | Uses big data practices to identify network anomalies |
| Threat intelligence sharing | Sharing the latest strategies and techniques between organizations to prevent attacks |
| Sandboxing | Isolating suspicious files until it uncovers their true purpose |
Azure ATP holds the keys to every organization's security with these three features. But if you don't want to attempt to untangle the licensing knot, get in touch with our team. We'll help you discover the best solution for your needs.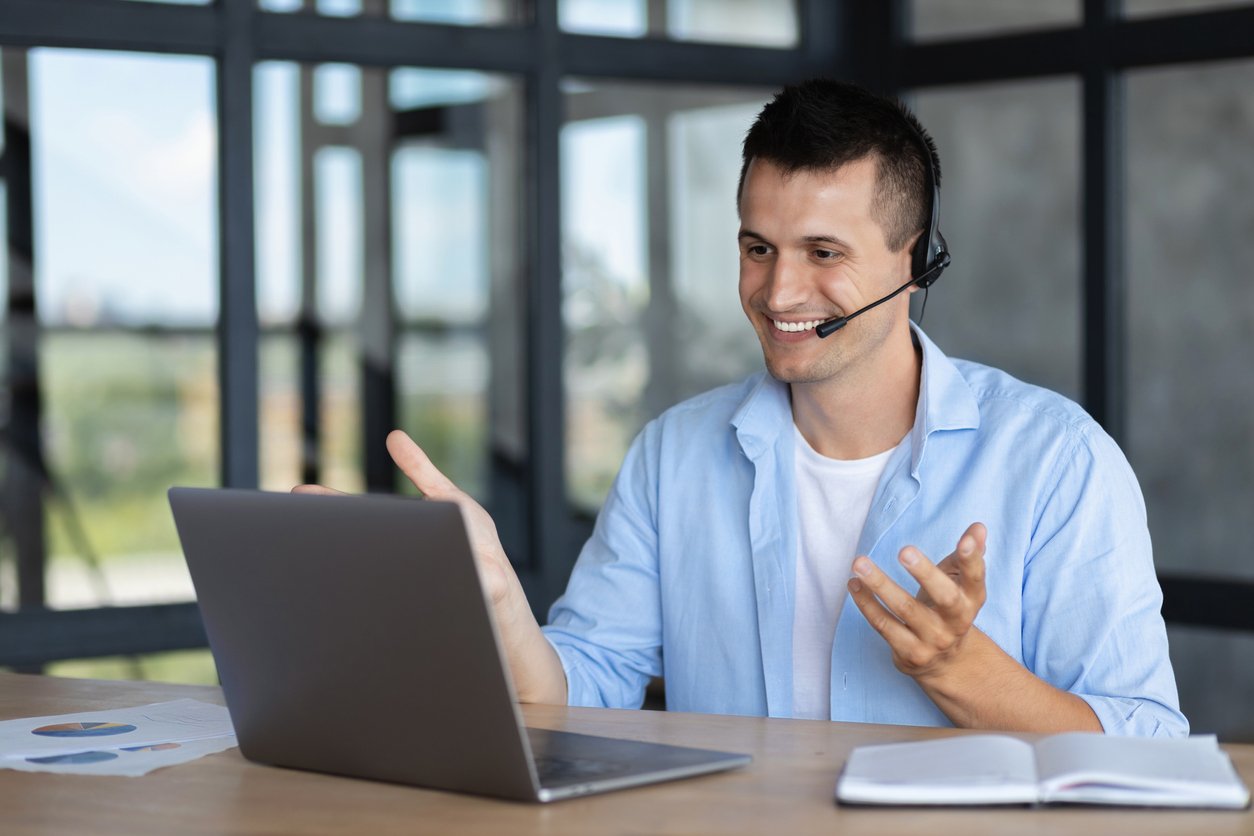 Get Started Today
We'll build a secure and complete Microsoft software solution for your business while you concentrate on what's important.