3 Key Benefits of Microsoft Teams for Business
Remote and hybrid work has come as a great relief for many workers, who are enjoying reduced commutes and improved work-life balances.
However, one thing has become significantly more difficult - communicating effectively with colleagues spread across various locations and time zones.
And without the right tools, remote teams can find themselves in trouble. Tangled email chains, missed memos, and barrages of text messages are just the tip of the iceberg.
Luckily, Microsoft Teams can help.
With its many chatting, video conferencing, and real-time collaboration features, Teams empowers you to streamline remote working processes and gives geographically dispersed teams the ability to communicate seamlessly and effortlessly.
Let's learn more about this collaboration tool.
What Is Microsoft Teams?
Microsoft Teams is a cloud-based team collaboration application that is part of Microsoft 365 and Office 365. The basic capabilities of Microsoft Teams include messaging, calling, file sharing, and video conferencing, as well as Microsoft Loop components that enable easier collaboration for teams working remotely. Microsoft Teams also uses encryption to protect the data employees share.
At its core, Microsoft Teams is a business communications platform. Its main competitors are applications such as Slack and Cisco Webex. Microsoft itself describes Microsoft Teams as a "hub for teamwork."
As of 2022, Microsoft Teams has 270 million daily users. This number has more than tripled since 2020 as wave after wave of companies adopted remote and hybrid work.
Microsoft Teams Features and Capabilities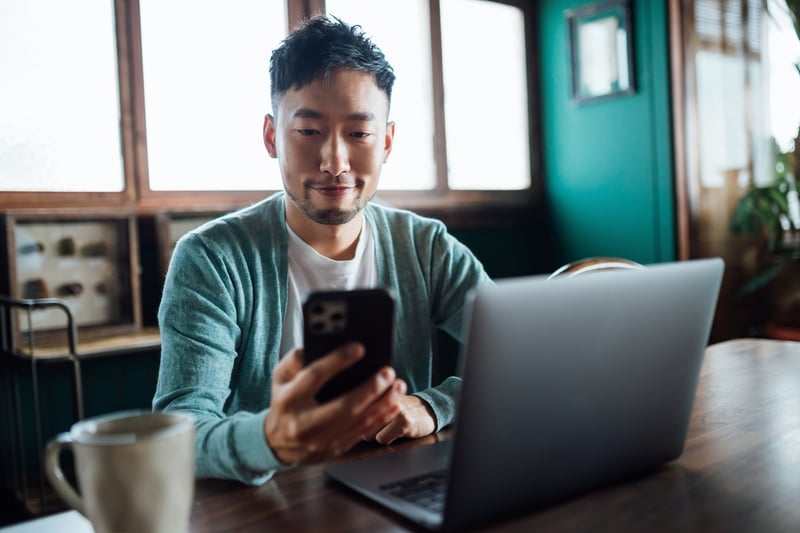 Chat
Microsoft Teams chat functionality enables person-to-person or group chats among users in your organization or other Teams users worldwide. Chat is an easy way to have fast conversations with colleagues.
Teams
When more structure is needed, the Team functionality is the place to go. A Team can be organized around various departments within an organization-such as sales or finance-or around various projects such as a product launch or upcoming event. Every team has channels that can be dedicated to specific topics relevant to the overall team
Conversation Channels
Two types of channels make up Microsoft Teams:
Standard channels are available and visible to everyone in the team.
Private channels are focused on private conversations with only a few specific team members' audience.
Users can create each standard channel around different topic names. They can be named for different departments as well.
Channels in Microsoft Teams are the basic platforms where companies can hold meetings, collaborate on projects with the help of other Microsoft Teams features, and so on.
Fully Integrated with Office 365 and Microsoft 365
Microsoft Teams exists on top of Microsoft 365 groups. It offers the same enterprise-level security, manageability, and compliance as the rest of Microsoft 365 and Office 365.
The second you create a team in Microsoft Teams, you also create the following in Microsoft 365 and Office 365:
A new Microsoft 365 group
A SharePoint online site to store team files
An Exchange Online shared mailbox and calendar
A OneNote notebook
Ties into other Microsoft 365 and Office 365 apps, such as Planner and Power BI
Document Storage
Files uploaded to the channel get stored in your team's SharePoint folder. These files are available at the top of every channel in the Files tab.
Files uploaded to a one-on-one chat get stored in the user's OneDrive for Business folder. They're only available to the people in the chat.
Video Calling and Screen Sharing
With video calling, employees can enjoy the benefits of Microsoft Teams in-person meetings even if they're working from home.
Video calling in Microsoft Teams is available for one-on-one meetings or large virtual events of up to 10,000 people.
Employees can also:
Record meetings
Chat before, during, and after meetings
Enable live captions for a better understanding
Virtually raise their hands without interrupting the speaker
Download the list of participants afterward for reference
Include any customized background
Real-time Collaboration
Microsoft Teams features and benefits also include Microsoft Loop components. Loop components enable real-time co-authoring across a variety of formats.
These components include:
Bulleted list
Checklist
Table
Task list
Paragraph
Numbered list
Through these components, employees can collaborate on projects. For example, through the Paragraph component, employees can join forces to draft a piece of text that they will use in the company's promotional material.
Instead of messaging back and forth and sending their suggestions to the writer, they can make the edits themselves, leading to real-time cooperation between employees.
Telephony Solution
Team's telephony solution gives companies internet access to phone services via a cloud-based PBX.
Employees can:
Make and receive calls on their computer, tablet, or phone
Merge calls
Transfer and ring back
Access their voicemail
Transcribe phone calls for later reference
For employees on the move, Microsoft Teams also allows them to transfer calls between devices without any interruptions.
Teams telephony is available as a per user paid add-on to the base Teams Platform.
The 3 Key Microsoft Teams Benefits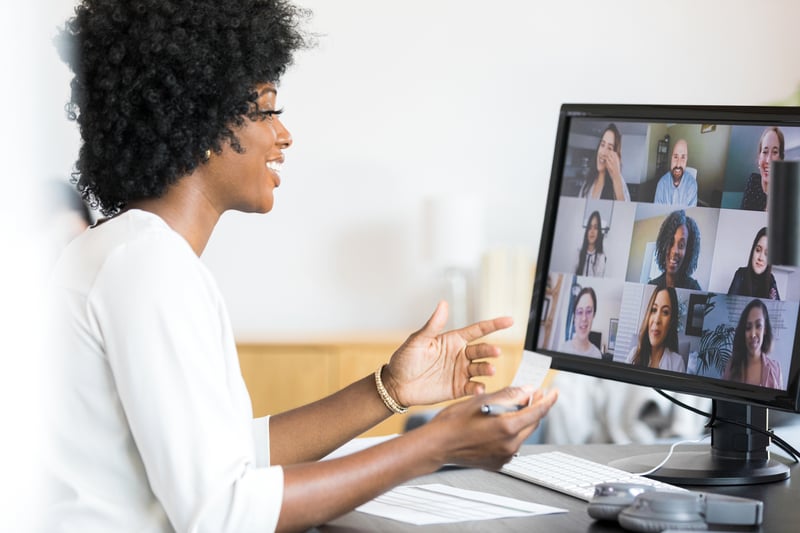 There are three major benefits of Microsoft Teams:
Streamlined communication
Better quality video meetings
More collaboration
Let's explore each in more detail.
1. Microsoft Teams Streamlines Communication Processes and Workflows
Microsoft Teams' main goal is to streamline and speed-up business processes - whether teams are operating remotely or otherwise.
This means that Microsoft Teams helps you eliminate the following issues:
Tangled email chains
Unsecure, slow file sharing
Slow-responding communication channels
The need to jump between different apps
Through the app's chat feature, employees can instantly communicate with their colleagues and bring any relevant individuals into the conversation whenever their expertise is needed.
With Microsoft Teams, file sharing is also made easier. Employees can quickly create a link and set the authorizations on who is allowed to view the files.
Another benefit is the encryption Microsoft Teams offers all users, ensuring the files they share are secure at all times.
And because of its integration with the entire Microsoft 365 suite of applications, Microsoft Teams ensures that users don't have to jump between software solutions to get their jobs done. Instead, all their work seamlessly integrates with Microsoft Teams, so they can access everything they need directly from the Teams app.
2. Microsoft Teams Empowers Better Video Meetings
As video conferencing has become an everyday part of most companies' processes, Microsoft Teams has released a number of features to make video conferencing a smoother experience for its users.
Microsoft Teams offers:
Automatic background noise suppression: Whether employees are in the office or working remotely, background noise can ruin a meeting. Microsoft's AI-based noise suppression ensures its users don't have to worry about this annoying issue.
End-of-meeting notifications: With Microsoft Teams, users can schedule meeting times and length. Microsoft Teams then creates automatic alerts to tell users when five minutes remain in the meeting as a signal to start wrapping up.
With Microsoft Teams video conferencing, companies and employees save time and money by improving productivity and enabling employees to work remotely to save on travel costs.
Video meetings also improve efficiency. Through screen-sharing and real-time collaboration, employees can work on a project together instead of creating long email chains and writing comments about proposed changes.
3. Microsoft Teams Fosters Better Collaboration
Remote work presents several challenges for employees, but one of the biggest hurdles is how to collaborate on projects efficiently.
Employees can communicate well enough, but the ability to collaborate can get lost in the mountains of messages, emails, and comments.
That's why Microsoft Teams offers:
Real-time coauthoring: This feature allows teams to work on a project simultaneously. Whether drafting a text or designing a product, employees can make their preferred changes instead of sharing long chat threads and giving their colleagues a chance to weigh in.
Teams Connect: It allows users to connect with anyone they'd like to bring in on the project, whether they are part of their company or not.
Loop components: Users can add this interactive feature to any chat or email, allowing employees to edit components in real time.
Microsoft Teams for Business Licensing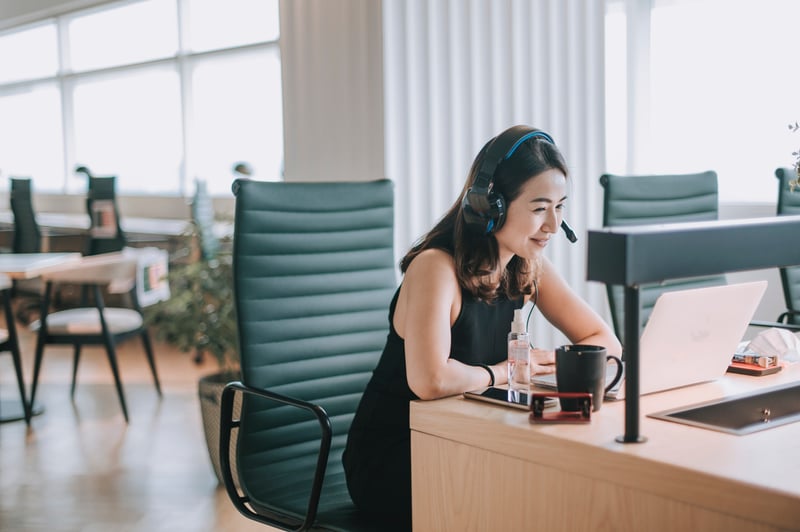 Microsoft Office applications have been a game-changer for companies around the world, especially during the last few years. Microsoft has something for everyone between communication channels, collaboration platforms, and a suite of productivity tools.
But let's be honest for a second - making sense of Microsoft's endless collection of licenses is overwhelming.
Few can make heads and tails of it, and even fewer can decide which options fit their business needs best.
This is where our Microsoft Licensing Optimization services make your life easier.
In many cases, different departments within a company are paying for the same software. And every time there's a need for a particular software feature, a department quickly pays for the upgrade, resolves their issue, and never notifies the rest of the company about their purchase beyond revealing an additional expense.
That's how software licenses grow out of control. Companies reach a point where they have no idea what licenses they own - they only know how much they're paying for them (too much).
How do we help?
Amaxra consultants come into your business, learn the ins and outs of your processes and IT solutions, and create an accurate picture of the situation. Then we help you determine which licenses you're paying for and which licenses you actually need.
Through these measures, we help you:
Save money
Improve your IT security
Future-proof your business
With an application like Microsoft Teams, we help you determine your collaboration needs and decide on the best course for implementation and organization-wide adoption.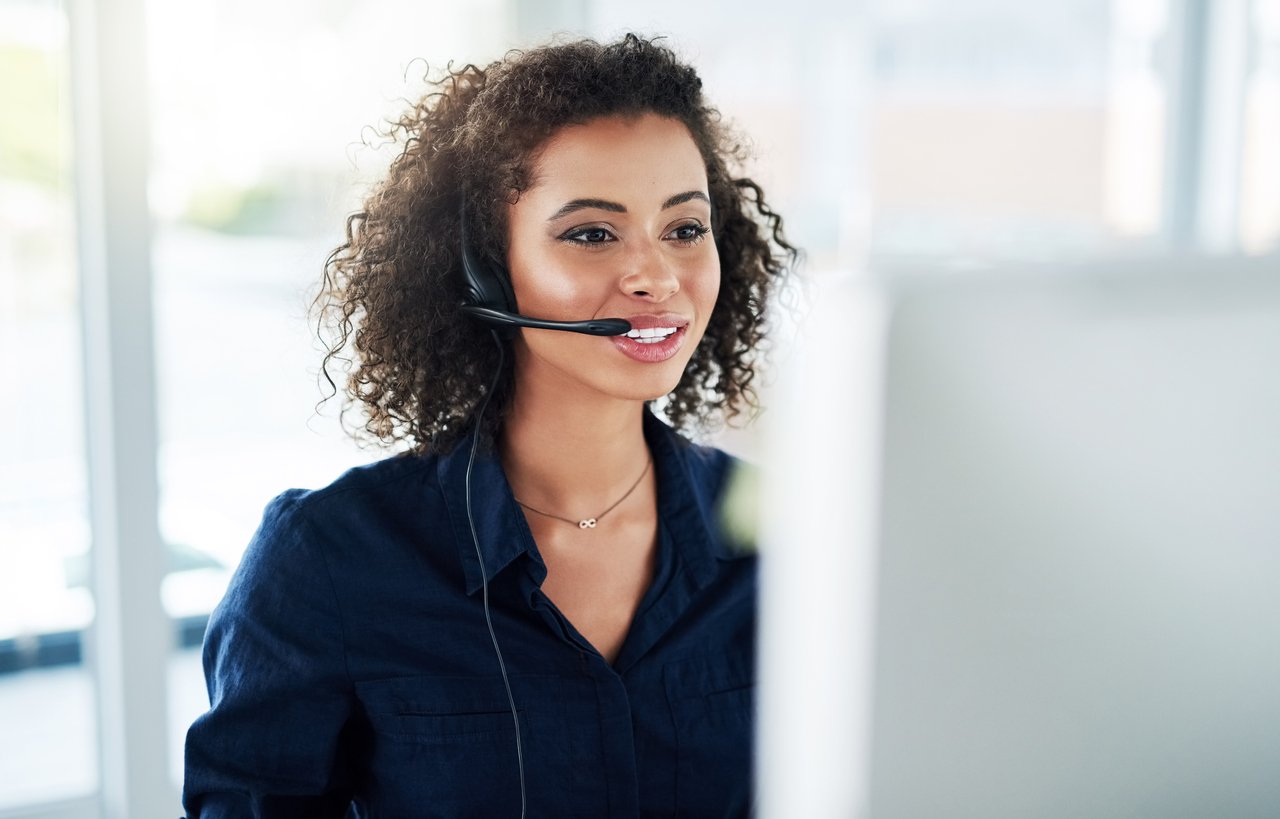 Need Help with Microsoft Licensing?
Leave your Microsoft licensing, security, and software solutions to us so you can concentrate on moving your business forward.
2023 Microsoft Teams Premium Capabilities
In the first half of 2023, Microsoft will introduce a new add-on package called Microsoft Teams Premium that includes a number of impressive new features.
Personalized Meetings
With Teams Premium, you'll be able to:
Create and define personalized meeting types to fit different requirements
Showcase your company brand with customized video conferencing backgrounds.
Host advanced webinars with a customized presenter, and attendee experiences
AI-powered Meetings
Teams Premium will also offer some handy AI assistance, like:
Meeting cheat sheets
Smart transcript search
AI-generated tasks
Intelligent recap
New Safety Features
Look forward to better protection for your video meetings, including data leak deterrence, enhanced encryption, and greater access to meeting safety options.
Read more from Microsoft about the announcement of Microsoft Teams Premium here.
FAQs About the Benefits of Microsoft Teams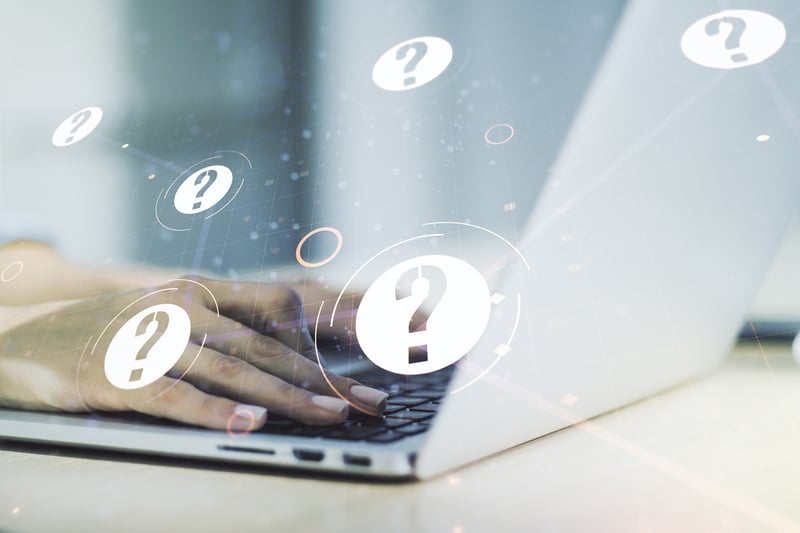 "Can I Join a Teams Meeting Without an Account?"
Yes. People can participate in a Teams meeting anywhere, from any device, regardless of whether or not they have a Teams account. Users merely have to join the meetings as guests, though it's important to note that some meetings don't allow users to join as guests - this option depends on the user who created the meeting.
Here are the steps you can take to join a Teams meeting:
Go to the meeting invitation and click the "Join Microsoft Teams Meeting" button.
This action opens a web page. You have two choices: download the Windows app, or join via the web.
If you join the meeting on the web, you can choose between Microsoft Edge and Google Chrome.
You might be asked to enable your microphone and camera.
You then need to add your name and select your video and audio settings.
When you're ready, hit the "Join Now" button.
You will be taken to the meeting lobby. Teams will notify the meeting organizer of their presence, and they'll admit you into the meeting.
"How Do I Get Microsoft Teams?"
First, you should examine the different Microsoft Teams pricing plans to determine which one fits your business best. You could also work with a licensing expert like Amaxra to help you make the best decision based on your current Microsoft licenses.
After you've selected the Teams option that suits you best (and confirmed you need extra licenses), visit the Microsoft Teams website to sign up online and download the software.
"How Do I Invite Someone to a Teams Meeting?"
Take the following steps:
When creating your Teams meeting, click on the "Add required attendees" box.
Here, you can invite users with a Microsoft Teams account from within your organization by typing their names.
If you'd like to invite external users, simply type in their full email addresses.
If you aren't able to invite external users, please contact your company IT admin and ask them to turn on "Guest Access" for your organization's meetings.
Microsoft Teams is the Collaboration Solution You Need
Microsoft Teams streamlines your communication processes and workflows, improves your video conferencing meetings, and facilitates collaboration.
And these three benefits of Microsoft Teams answer a wide array of remote and hybrid work challenges faced by companies around the globe.
So whether you're looking for a quick and direct communication channel that simplifies interactions between employees or wish to give your team members a complete collaboration platform, Microsoft Teams is the choice.
If you'd like to learn more about how Microsoft Teams can help your organization, or if you're interested in implementing it, please visit our website or get in touch with our team!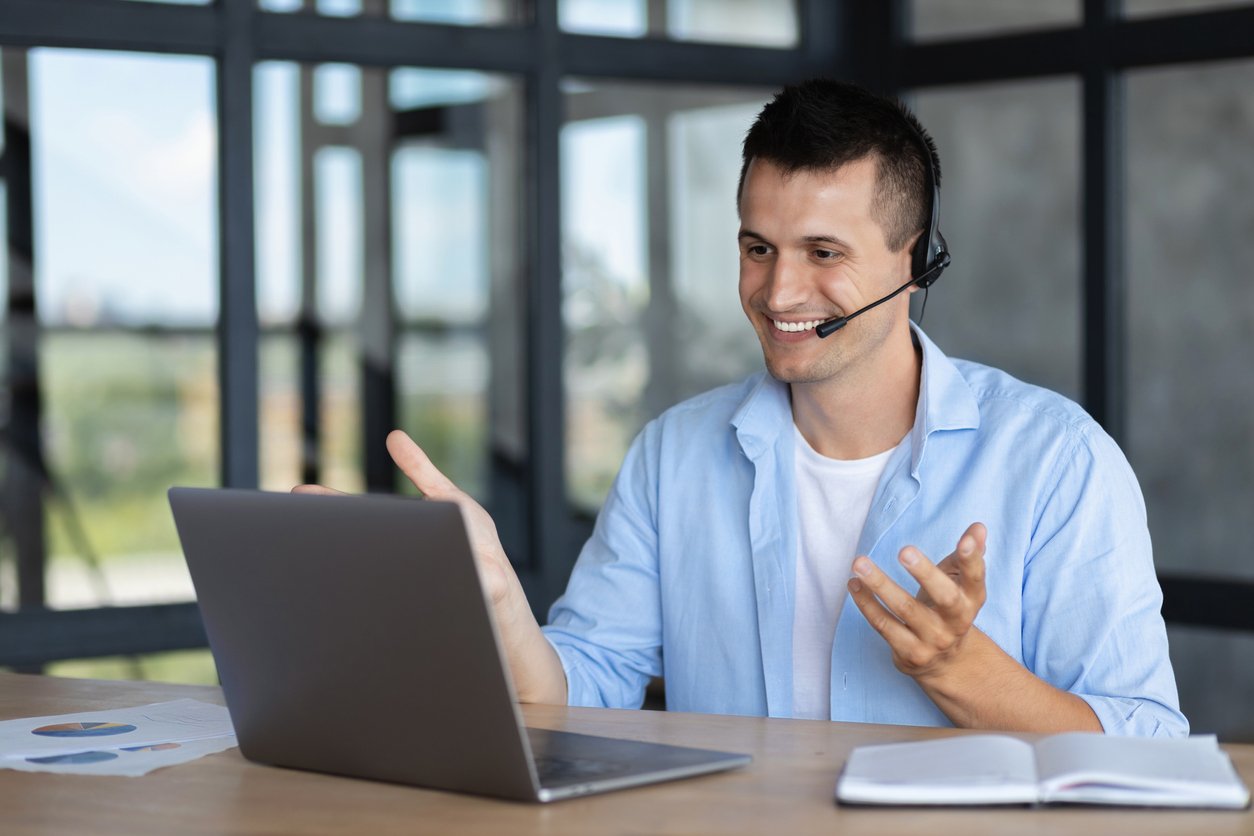 Get Started Today
We'll build a secure and complete Microsoft software solution for your business while you concentrate on what's important.