A Guide to ClickDimensions [Features, Integra...
Here's what running your marketing without automation looks like:
Creating a consistent customer experience across channels seems impossible
Rushing last-minute content for campaigns is commonplace
Managing campaigns across your platforms is hectic because everything is manual
These points translate into failing to deliver the right content, at the right time, to the right customers. It becomes increasingly challenging to nurture customers' trust in your brand because you're not communicating consistently or rapidly.
With 44% of clients claiming to leave businesses that don't respond quickly, you need a marketing automation tool to follow up in a way that satisfies your customers.
That's where ClickDimensions comes in.
This article will guide you through several aspects of the all-in-one marketing suite, including:
What is ClickDimension?
ClickDimensions Features
ClickDimensions Integrations
ClickDimensions Pricing
ClickDimensions Support & Licensing
ClickDimensions Alternatives
What is ClickDimensions?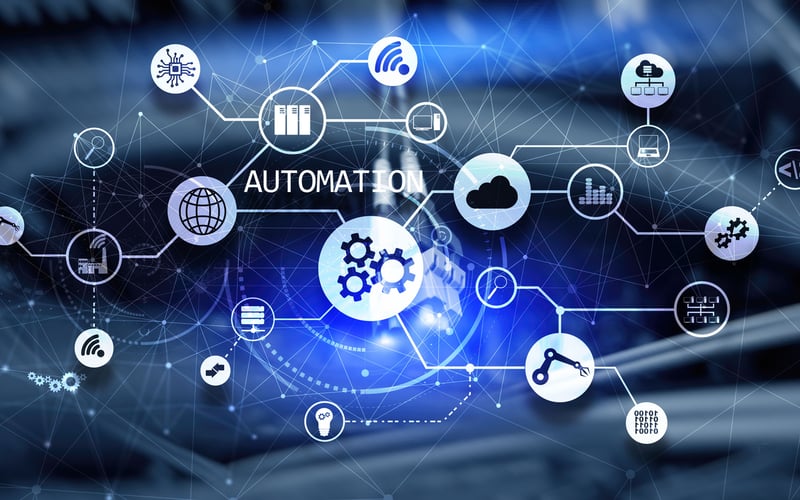 ClickDimensions is a marketing automation platform for Microsoft Dynamics that helps you simplify and integrate the marketing tools you need. From an all-in-one platform that enables you to analyze and execute your marketing campaigns to providing you with the leverage to use your tools effectively, ClickDimensions allows you to improve your marketing results.
On average, marketing automation drives up to a 14.5% increase in sales productivity, with 77% of marketers claiming to have an increase in conversions.
ClickDimensions goes several steps further than typical marketing automation software because it leverages Dynamics 365 CRM to help you develop lists and campaigns effectively.
Because ClickDimensions is a native application in Dynamics 365 that allows you to build a CRM solution tailored to your business, you enjoy a deeper level of integration.
You also don't need to sync with external applications when you can manage all your marketing activities, from social media to emails, with ClickDimensions.
ClickDimensions Features
Starting with the right ClickDimensions features can be confusing initially because of the large number of its solutions. According to reviews, ClickDimensions' topmost reviewed features include:
User, Role, and Access Management – granting access to specific objects such as data and features based on the authorization levels of users, user roles, groups, etc.
Workflow Capability – automating processes that require a series of steps that typically need input from several users. You can write rules to determine who and when a user needs to complete a step. This feature also includes the notification of users when they need to take action.
Sandbox / Test Environments - enable you to develop and test CRM deployment changes quickly. After you make changes, you can easily migrate them into the "live" or "production" environment.
To comprehensively cover all ClickDimensions' features, we grouped them into several categories based on their applications and functionalities. These features include:
Omnichannel marketing
Web tracking and management
Insights and analysis
Social marketing
Intelligent dashboards
Customer data solutions
Omnichannel Marketing
ClickDimensions covers omnichannel marketing automation across campaign management, email marketing, and SMS to enable you to schedule activities without hassle. With effective management from ClickDimensions' essential marketing tools, you can attract more leads, close more sales and drive better customer engagement.
You can put your campaigns on autopilot by creating interactive automation based on your prospects' behaviors.
From sending targeted emails that generate interest in your product to notifying your sales team when a lead shows they are ready to move forward in your marketing funnel, ClickDimensions helps you develop customized experiences.
Using ClickDimensions campaign automation, you can manage programs across multiple channels, including:
Online ads
Video campaigns
Social media
Virtual events
64% of global businesses use the number of attendees to measure the effectiveness of their marketing. Attendees can show genuine interest in your product or service and be more receptive to your offers.
ClickDimensions streamlines your entire event process with personalized invitations, reminders, and post-event follow-up messages.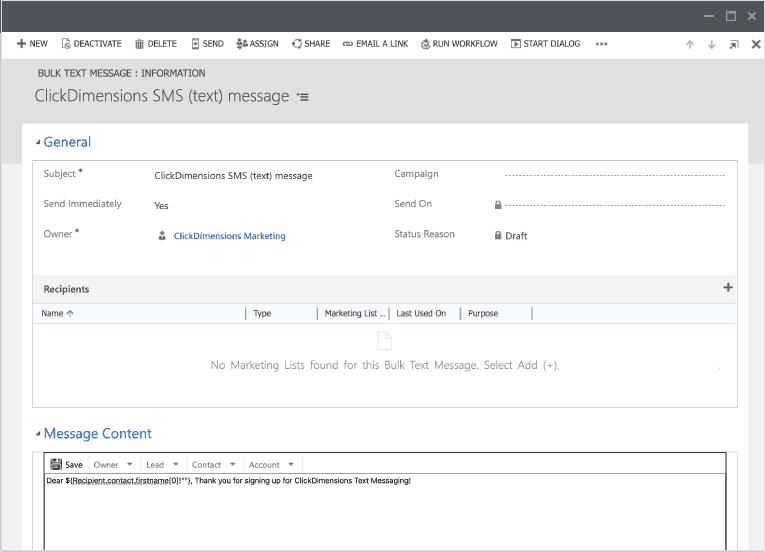 Speaking of SMS, 91% of customers prefer to receive texts from brands rather than any other form of communication.
So, using SMS to…
Follow-up with leads
Nurture your leads
Welcome new customers
…can dramatically improve engagement, increase brand awareness, and just create a more positive relationship with your customers.
You can also integrate ClickDimensions with online meeting tools like WebEx and Adobe Connect to smoothen participants' engagement further and foster collaboration.
At the end of the day, the real measure of success with your marketing campaigns is a return on investment (ROI).
ClickDimensions helps you manage your marketing budgets, from planning spending across programs to ensuring budget compliance and coordinating workflows and permissions.
You can also track open-to-spend plans and assign top-down budgets to several groups.
Web tracking and management
ClickDimensions' web analytics features help you monitor which pages your prospects visit, in real-time, and track how often they come back.
You can capture the history of their interaction with your web pages for lead scoring and set automatic alerts to notify sales reps about their customers' web activity on your pages.
Web forms for ClickDimensions Dynamics 365 help your customers conveniently submit their contact information, including their names, email addresses, and numbers.
You can configure and map form fields with the drag-and-drop designer and update existing records to avoid duplicate data.
Discovering prospects' interests with web intelligence lets you know what a specific prospective customer has viewed on your site before making that opening call. ClickDimensions collects data on on-site visits, page views, and form captures from your site and brings them into Dynamics CRM so you can create automatic triggers for reports.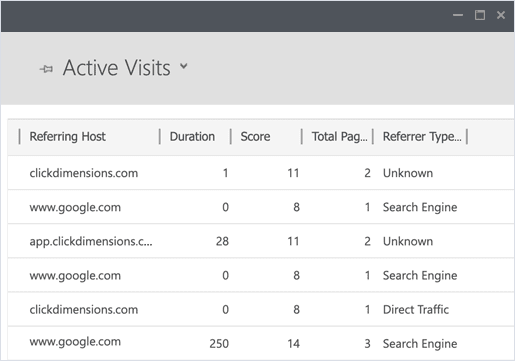 Use dynamic landing pages at the forefront of your campaigns to welcome prospects and lead along your sales funnel.
You can even create effective landing pages without having to learn code – just use ClickDimensions' page designer.
ClickDImensions automatically hosts and enables you to embed forms and surveys in them.
Insights and Analysis
Effective reporting helps you gain actionable insights to improve your marketing efforts. You can link data, including emails, web visits, page views, and form captures, from ClickDimensions to Dynamics CRM and understand your campaign results better using Power BI.
ClickDimensions email statistics provide an in-depth overview of key metrics such as unsubscribes and open rates, giving you a comprehensive understanding of the performance of your bulk emails.
With insights, you can use lead scoring to quickly and easily determine which leads to pursue. As not all leads are equal, evaluating their value will help you prioritize your efforts and accelerate your sales cycle.
Social Marketing
ClickDimensions has easy-to-use social media features that help you upgrade your social marketing game. With intelligent social share buttons for your campaigns and content, you can track who is sharing your content and driving conversions.
From your ClickDimensions social media platform, you can post content on all your social channels and schedule posts for later, according to your calendar.
The social media editorial calendar enables you to manage multiple campaigns easily, with a clear view of the specific posting times for different content on each campaign channel.
You can enhance audience engagement by including polls, sweepstakes, and referral programs on your social media pages, website, or emails. Fast feedback time lets you optimize your social ad campaigns in real-time.
ClickDimensions enables you to empower your employees with the tools they need to boost your marketing efforts as brand advocates.
By encouraging usage and rewarding advocates with built-in leader boards for shares and clicks, you can:
Improve your work culture
Amplify your brand with community stories
Increase your audience reach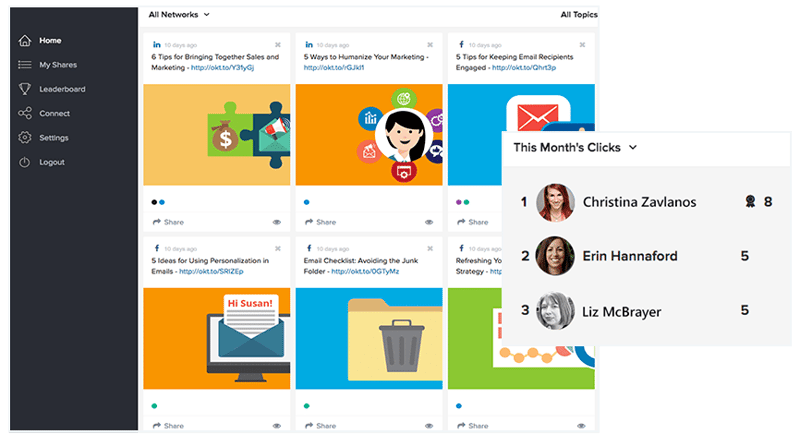 While managing customer experience over social media can be challenging, especially for keeping track of all your platforms simultaneously, tools like live monitoring, unified inbox, and team collaboration give you all the help you need. These tools help streamline social conversations to deliver a more personal customer experience.
From outstanding customer experience to evaluating the effectiveness of your posts, you can use advanced social media analytics to measure each social network and post's impact on your revenue and sales pipeline.
Take advantage of ClickDimensions' integration with Microsoft Dynamics to manage all your social channels in a single view.
Check out case studies of companies that have used ClickDimensions to enhance their marketing efforts and satisfy their customers better. Some of the key outcomes as shown in these case studies include:
Creating lead nurturing programs to maximize conversions and sales resources
Time savings of 10 hours per month
Boosting key follower and engagement metrics by approximately 20%
For our holiday mail that helped us give back, we used ClickDimensions to create a customized holiday-themed email and handle the surveys easily.
Intelligent Dashboards
ClickDimensions is an excellent solution to wasting time on manual reporting. With its intelligent dashboards, you can see activities driving revenue and directing more resources to drive higher revenue more effectively. You can also connect marketing activities directly to the sales pipeline and revenue.
Customer Data Solutions
Running effective campaigns, attracting new leads, engaging them with relevant content, and converting them into loyal brand advocates are essential factors for the success of your marketing goals. ClickDimensions Customer Data Solutions provides the data foundation you need to cover all these factors.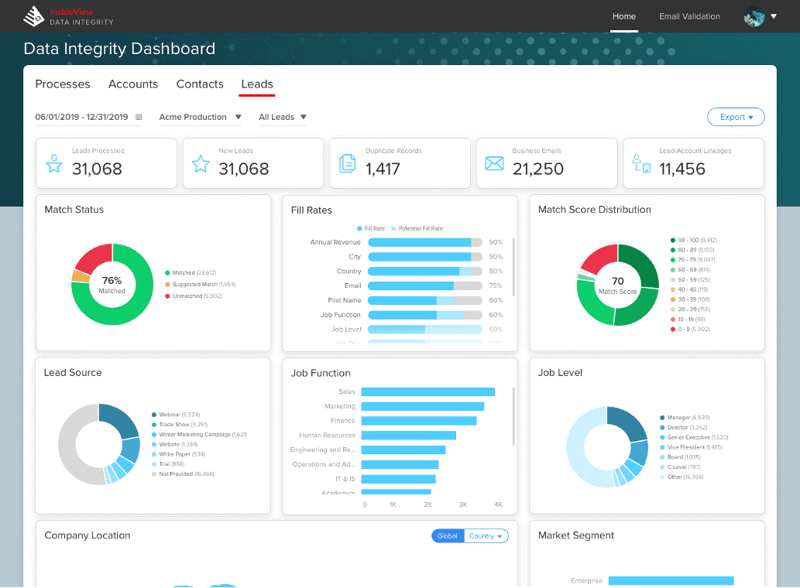 With ClickDimensions Clean and Activate Services, you can access a one-time data optimization and enhancement service that helps you get to the root of customer data issues and provide a roadmap for future data maturity. This feature enables you to:
Understand the current picture of your organization's data health
Enrich your account data
Design the best route for quickly arriving at your ideal data quality destination.
ClickDimensions Data Integrity helps you to eliminate inaccurate data by giving you better control over your data updates. You can select the particular data you want to improve and specify actions and their frequency to be performed on that data.
ClickDimensions Integrations
ClickDimensions integrations are also known as connectors. These connectors help you to work on several-marketing projects on different platforms. Because it is native to Microsoft Dynamics 365, you can use ClickDimensions without the need to log into other systems, without any data constraints. These integrations enable you to handle events, messaging and social media.
Here's an overview of some of ClickDImensions integrations:
Integrations

Functionality

Key Features

Eventbrite

For creating events, selling tickets, and managing registrations for occasions

Plan events globally
Ticketing from purchase to check out

BulkSMS

For delivering marketing messages

Segment contact groups based on customer responses
Deliver bulk messages from mobile or desktop

Microsoft Teams

For collaborating with team members and holding virtual meetings/seminars

Manage large audiences in breakout rooms
Record client conversations
Automatically sore documents in SharePoint
Typically, you can set up a connector to ClickDimensions by following these steps:
From your Dynamics 365 interface, navigate to "ClickDimensions Settings" under "Settings and Support"
Select "Connector Configuration"
From the pop-up screen that shows your current connectors, click "Add new" to select a connector from the list and fill in the settings according to your preferences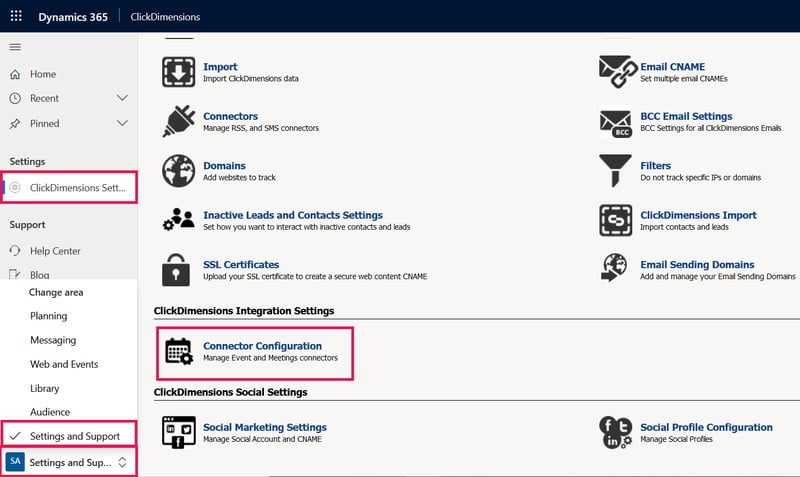 ClickDimensions Pricing
ClickDimensions includes three pricing plans that vary based on features and functionality.
You do not have to pay to access your contacts or data fields because ClickDimensions is embedded in your Microsoft Dynamics environment.
| | | | |
| --- | --- | --- | --- |
| | Basic | Business | Premier |
| Pricing* | $499/month | $699/month | $1,299/month |
| Users | Unlimited | Unlimited | Unlimited |
| Contacts | Unlimited | Unlimited | Unlimited |
| Email Volume | Starts at 50,000/year | Starts at 200,000/year | Starts at 400,000/year |
| Inbox previews | 25/month | 50/month | 100/month |
| Image Storage | 400 MB | 1 GB | 2 GB |
*Pricing accurate as of August 2022
All ClickDimensions plans have the following features:
Email Marketing
Web Forms
Web Intelligence
Social Marketing
Subscription Management
Marketing Calendar
These features are only available on ClickDimensions Business and Premier plans:
Campaign Automation
Landing Pages
Lead Scoring
SMS Messaging
Event Management
Surveys
The Intelligent Dashboards feature is included in only the Premier plan. However, you can use an additional investment to include it in other plans. Advanced Social Marketing/Social Engagement is not included in any plan but is available with an extra fee for whichever one you prefer.
ClickDimensions Support & Licensing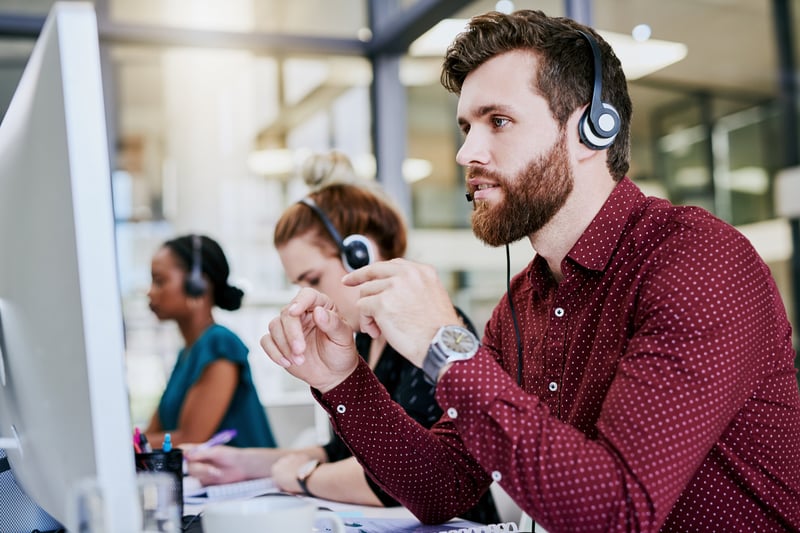 By collaborating with Amaxra, you can get extensive support for a suitable license provision for your organization. As a ClickDimensions and Dynamics CRM / Microsoft Gold Partner, we closely work with Microsoft to ensure your ClickDimensions integration with Dynamics CRM is as seamless as possible.
With our expertise backed by years of dedication to providing solutions that drive business growth, we assist you in developing the proper configurations for ClickDimensions to suit your marketing needs. From implementation to monitoring and consultation on best practices, our product experts and resources are at your fingertips.
ClickDimensions also provides an online academy with accessible and easy-to-use educational resources to help customers use the software and maximize their marketing efforts.
The ClickDimensions Academy includes:
Live and on-demand webinar training sessions
A self-guided eLearning portal
24/7 access to get information whenever you need it
ClickDimensions support is available, with educational articles covering everything from getting started to features and product announcements to help users adopt the software quickly. You can also share your ideas on product features you would like to see and vote on other ideas to increase the visibility of the feature request you prefer.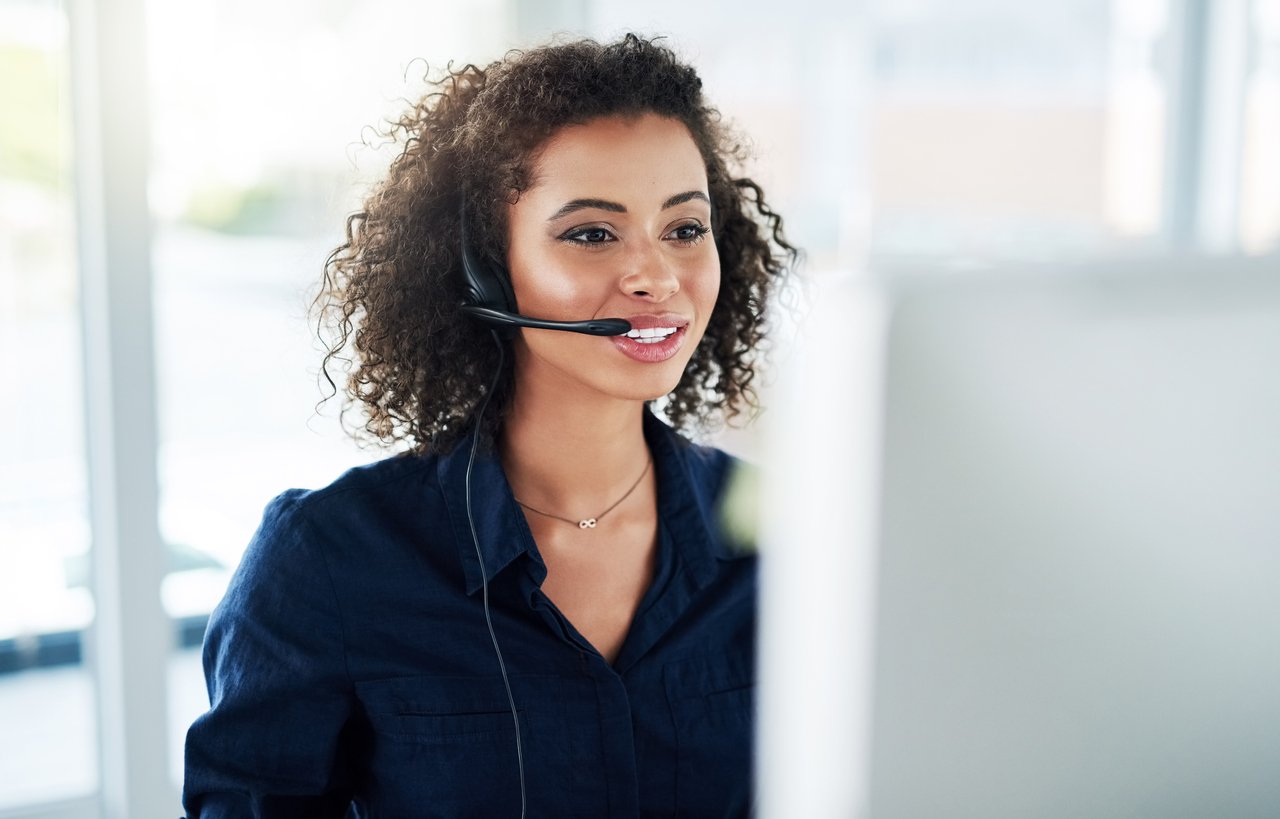 Need Help with Microsoft Licensing?
Leave your Microsoft licensing, security, and software solutions to us so you can concentrate on moving your business forward.
Drop Us a Line
ClickDimensions FAQs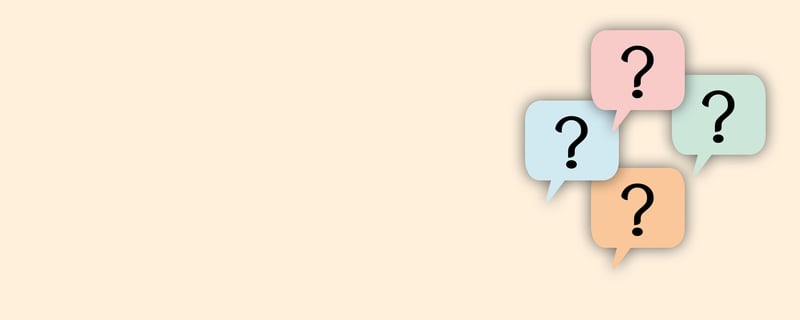 "Is ClickDimensions a Microsoft product?"
No, ClickDimensions is not a Microsoft product. It is a marketing automation software for supporting organizations that use Dynamics to handle marketing, analytics, and services from one platform. While its multichannel marketing applications that work 100% natively with Dynamics 365 suggest that it is a Microsoft product, you won't find ClickDimensions on Microsoft's product listings.
"How do I access ClickDimensions?"
You need to complete the registration process before you can access ClickDimensions. Sign up as a new customer, or request a demo to receive a welcome email with a link to the registration page. Ensure that you follow the registration steps, including specifying your CRM and deployment type, to get ready to install and deploy ClickDimensions.
"What functionality does the ClickDimensions import tool support?"
The ClickDimensions import tool is an ideal solution for collecting prospects' emails and email addresses and accelerating your data entry process. Use cases for the import tool include extracting information from a sign-in sheet at an in-person event or a list of registrants from an external vendor. It enables you to manage contacts on your marketing lists effectively.
"How do I install ClickDimensions in Dynamics 365?"
After registering your CRM for ClickDimensions, you will receive a mail with the link to download a custom solution package and begin the installation.
Follow these steps to install and deploy the ClickDimensions solution package:
Select "Click here" in the email to download the .zip file of the solution
On your Dynamics 365, Go to Settings > Customization > Solutions
Select "import" and browse to the downloaded .zip file to import it
Select "Next" until you see the "Enable any SDK message processing steps included in the solution" checkbox
Tick this checkbox to enable CRM workflow processes used by ClickDimensions
Select "Import," and you are good to go once the progress bar finishes loading
After installation, you still need to set up users' security roles before they can start using ClickDimensions.
ClickDimensions: Your automated email marketing tool
Bringing it all together, Microsoft ClickDimensions is a powerful tool that helps you:
Maintain the same experience across your marketing channels that drives your target audience's engagement
Automate content schedule so you can effectively plan and implement your marketing strategies
Save time when developing marketing resources, from creating and using email templates to creating landing pages without HTML knowledge.
Amaxra provides comprehensive and extensive support to help your business integrate ClickDimensions with Microsoft Dynamics 365 and yield better results from your marketing efforts.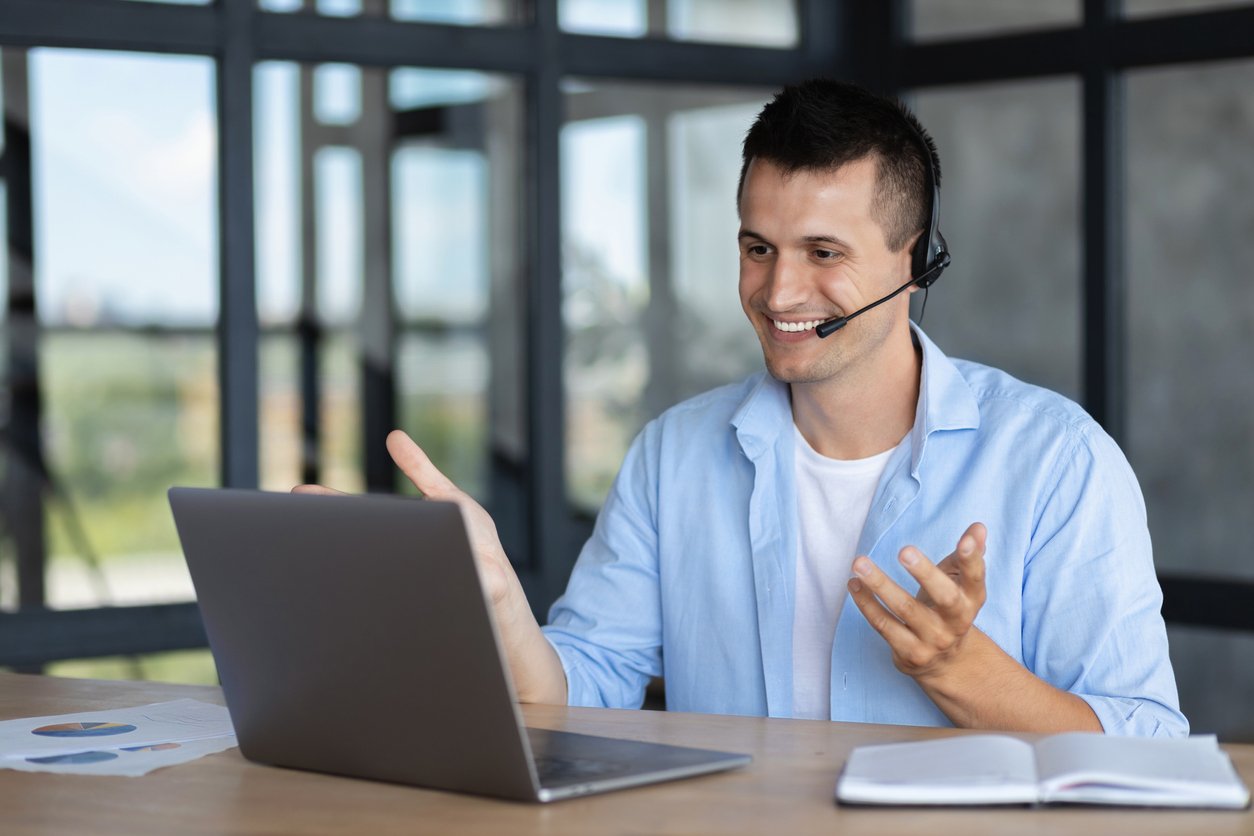 Get Started Today
We'll build a secure and complete Microsoft software solution for your business while you concentrate on what's important.
Contact Us