Understand Cloud Managed Services [Types, Benefits & Selection]
If your business is scaling rapidly, you'll likely be growing a collection of cloud-based software subscriptions.
You know it's time to outsource your IT support to a specialized provider, but now you're faced with deciphering all the different buzzwords used to describe the service.
What's a cloud-managed service provider? Is that the same as a managed IT service? What does it all mean?
It's fair to assume that most managed services can help you with your cloud-based infrastructure.
The nuance comes in when you're looking for specialized expertise in a particular provider (like Microsoft) or need support for your on-premise systems, too.
We'll demystify the definitions of cloud-managed services and provide the benefits and selection criteria to help you choose the best support option for your growing business.
What Is Cloud Managed IT?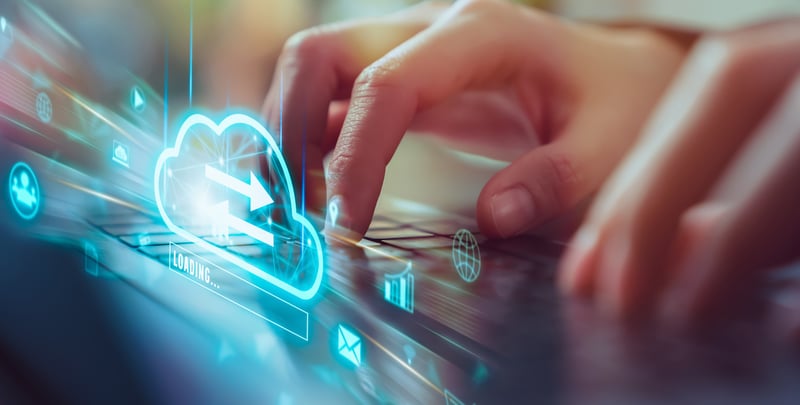 Cloud managed IT consists of a third-party IT company managing your business's tech stack (or digital ecosystem), which is stored, accessed, and used in the cloud. It's a huge concept to unpack because to understand it fully, you need to have a firm grasp of:
Cloud based technology
Managed IT services
How they fit together
We'll break down these concepts in detail throughout this article.
But, for now, let's take a look at three key terms that cloud managed IT refers to: cloud-based technology, a business tech stack, and third-party IT services.
1. Cloud computing
Software that lives on the cloud or is cloud-based or cloud-hosted just means your software is available on demand via an internet connection - as opposed to via a physical server that's owned and stored by your company.
74% of organizations say the cloud is the most critical part of their digital transformation strategy, so you've likely already implemented some cloud-based tools within your company.
For example, your marketing team might use OneDrive to store collateral like photos and videos to use for advertising campaigns. That's an example of a cloud-based system.
Rather than storing those files on a company hard drive or a server, your marketing team stores and accesses those files online via their shared OneDrive folder.
Instead of accessing the proprietary server, they just need to log in to the company's OneDrive folder online to find their content.
2. Business tech stack
A tech stack, digital ecosystem, or software tools are all phrases that simply mean the software your employees use at your company on a regular basis.
If it's cloud-based, it can be accessed from any device with an internet connection - so long as employees have the right authority and login credentials.
For example, a cloud-based tech stack might look like:
| | |
| --- | --- |
| Cloud-based technology | Use case |
| CRMs | Sales teams |
| Resource libraries | Educators |
| Communication tools | Remote teams |
| Tracking systems | Freight companies |
The scope and importance of a company's software tools vary widely across organizations and industries.
But almost all companies have undergone some kind of digital transformation in the last few years, so it's fair to say that your tech stack is one of your company's most valuable assets.
3. Third-party IT company
All this means is that you outsource IT management to a specialized business.
Rather than having your own IT department or 'tech guy' to handle regular updates, security, or save you when your platform crashes, it might make more sense to engage a dedicated IT service provider.
Generally speaking, the third-party IT specialists you hire for cloud managed services will have specific expertise in the particular cloud-based system your company is using.
For example, Amaxra is a certified, award-winning Microsoft Gold Partner. So we help companies using Microsoft products to run their business.
So we've covered three basic principles behind cloud managed services, now let's take a look at how it compares to other company IT options.
Cloud vs Managed Services Explained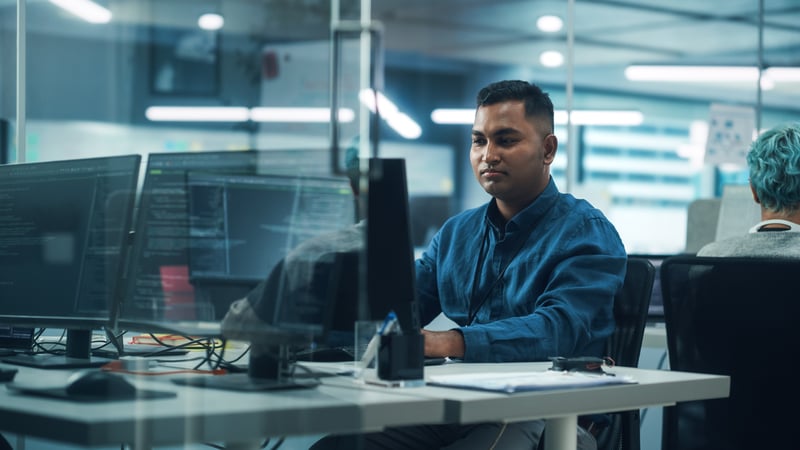 The difference between cloud services and managed services is actually super simple. In both scenarios, your company is using the same cloud-based technology. For example, let's say your organization uses Microsoft Business 365 Basic to access Microsoft office products, as well as connect remotely using Microsoft Teams, and be protected from cybersecurity threats.
Here's how managing that cloud-based technology looks different, depending on what type of IT service you use:
| | |
| --- | --- |
| Name | Description |
| Cloud services | Otherwise known as "hosted service," this means you rely solely on the support service offered by the platform itself, which in this case is Microsoft's support team |
| Managed services | This means you hire a third-party specialist to help you navigate, manage, troubleshoot, and maximize the value you get from cloud-based technology, which in this case is a company like Amaxra |
Sometimes it makes sense to just rely on the native support offered by the cloud-based software company.
But, if you're a growing company that's investing a great deal in software infrastructure, you want to make sure you're getting as much value from your cloud-based technology as possible.
That's when it's beneficial to have a trusted tech partner who can go above and beyond standardized support, providing coaching, advice, and tailored IT services to your whole team.
So, let's break down the core differences between third-party cloud managed services and standard support from your provider.
Difference 1: Scope of support
Direct support from your software provider can be very helpful for minor operational issues.
For example, troubleshooting presentation functions on Microsoft Teams or navigating spreadsheet templates on Microsoft Excel.
The support you'll get directly from Microsoft will be fairly standardized - the same offered to the millions of people who use Microsoft's services. It's built to help the masses, but it's not tailored to your business.
But when it comes to adopting, scaling, and optimizing business processes, your software plays a critical role. But the scope of support from your provider won't solve those more nuanced challenges.
This is where cloud managed services really shine. They'll offer support that goes beyond operational tasks, providing…
…so you can call on them to help you with a far greater array of IT-related challenges.
Difference 2: Cost-effectiveness
If you're a large company with many different teams with widely different tech stacks, you'll have a hard time keeping up with subscriptions and licenses.
It's easy to overcook it and end up with a bloated billing situation where you're paying far more than you need to.
On the other hand, licenses might expire, and your teams have to wait until the manager gets clearance to upgrade the software license.
These situations aren't just frustrating and time-consuming -they're costly.
Collectively, small businesses throw away over $300 million dollars annually on subscriptions they don't use or are double-subscribed to.
This is just a small part of the wider problem of ineffective, under-optimized software tools in SMEs.
Your software provider won't always be able to show you exactly how to optimize their tools to suit your business's needs, and they aren't going to let you know if your lucrative premium subscription is underutilized.
But a cloud managed services provider can perform regular audits of your company software infrastructure and update your licenses automatically - while also catching and preventing instances of subscription overload.
Difference 3: Availability
This one's very simple: a cloud-managed services provider will be much more available than your software provider's support team.
This is simple because corporations like Microsoft can't possibly provide a timely, personalized support service to every one of their over 75 million customers.
But if you find a trusted third-party provider who's a certified specialist in your software ecosystem, you can arrange a partnership where they're always available to support your teams.
Availability differs between managed service providers, but it might look like:
A monthly retainer that gives you access up to a certain number of hours
24/7 availability
Scheduled services, such as updates, audits, and regular maintenance
What Is Cloud Managed Services?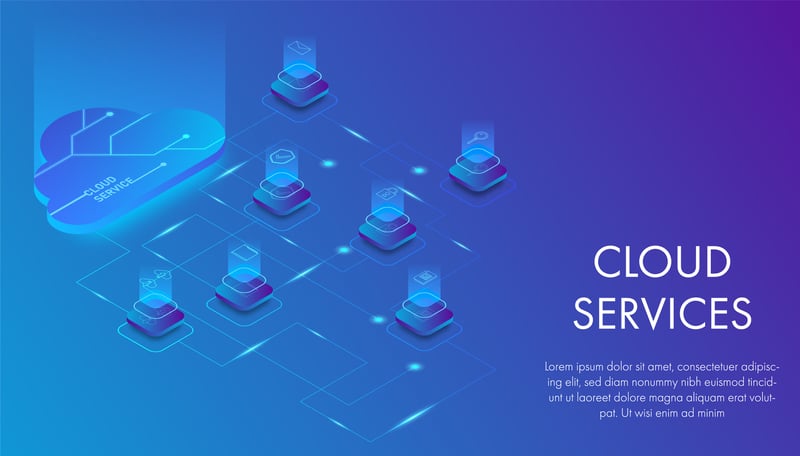 Cloud managed services is the outsourcing of IT support relating to a company's cloud-based digital infrastructure. Rather than relying solely on an internal IT department or the native support offered by the cloud technology provider, a managed cloud services provider takes partial or complete care of:
Migration to new software platforms
Training new staff on company software tools
Updating and optimizing software and subscriptions
Augmenting remote teams with collaborative working tools
Ensuring the company is protected from cybersecurity threats
Cloud managed service providers can be standalone companies that are specialized in many different types of software.
But many are directly affiliated or are certified providers of a software provider, like Microsoft, HubSpot, Salesforce, and Zoho CRM.
Because of this specialized expertise, the IT support from companies like Amaxra tends to be:
Easier to understand and adopt
More applicable throughout organizations
Tailored to the unique goals and approaches of your business
Generally speaking, the value of cloud managed services is that they go above and beyond the standardized support offered by the larger software providers.
Types of Cloud Managed Services
There are different types of cloud managed services.
We'll discuss hybrid cloud managed services and cloud infrastructure managed services.
Hybrid cloud managed services
Hybrid cloud managed services provide IT management for both cloud-based software infrastructure and on-premise software infrastructure.
This is helpful if your business is among most IT budgets allocated between on-premise and cloud-based software tools.
Hybrid cloud managed services are best suited to companies that want to take advantage of cloud-based software for some functions, but also have robust on-premise servers to protect their data.
This agile approach to cloud managed services allows companies to branch out into the modern advantages of a cloud-based world, while also maintaining the legacy systems they've always relied on.
An example of this would be an asset management company outsourcing to a hybrid managed services provider to help them with both their CRM (a cloud-based SaaS platform) and their internal forecasting software (an on-premise proprietary system).
Cloud infrastructure managed services
Cloud infrastructure managed services provide IT support, coaching, and tools to help companies operate purely on cloud-based software.
These providers generally specialize directly in a specific cloud-based infrastructure with certification from that company. Examples include Microsoft, AWS, HubSpot, IBM, and Google Cloud.
This means that companies get the best of both worlds: highly personalized tech support from a company that's specialized in that particular software provider.
Benefits of Cloud Managed Services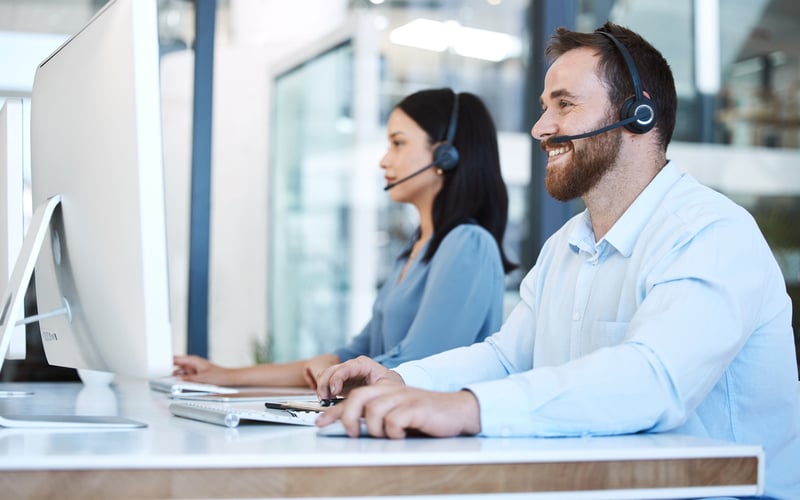 Having a trusted, long-term relationship with a cloud-managed service provider is a great advantage to your company. Here's why:
Cost effective
Having a dedicated cloud managed service provider on-call for all your IT needs is a major business investment, but it pays off in the long run.
This is because cloud managed solutions save companies so much money by preventing issues such as:
Duplicate software subscriptions
Under-utilized software infrastructure
Outdated licenses
Costs relating to inefficiency, data breaches, and delays
At the same time, companies that adopt cloud-based technology no longer need to invest in the expensive infrastructure required to run, store, and protect on-premise systems.
Companies that outsource cloud managed services no longer need to employ in-house IT departments, or they can reallocate that precious talent to more innovative and revenue-enhancing work.
Tailored
Investing in software is one thing. Adopting and optimizing it throughout your organization is another.
A crucial advantage of cloud managed services is that they can provide personalized, tailored, and easy-to-understand support to businesses looking to take advantage of modern software systems.
Although global software providers like Microsoft offer the same products and services, every company will have a different approach to optimizing and integrating those capabilities within their team.
For example, a program like Microsoft Power BI is the same for everyone. But businesses use it very differently:
An airline's customer success department uses it to process customer feedback data
A bank might use it for financial reporting
By bridging the gap between standardized cloud-based platforms and nuanced business processes, cloud managed services show businesses how to use software in a way that makes sense for your business and your people.
Innovation
Companies that seek innovative solutions from cloud managed services were able to see huge advantages from their cloud-based infrastructure.
For example, Deloitte helped a government agency innovate its payroll process and improve efficiency by up to 60%.
IT specialists within cloud managed service providers have a huge range of experience and expertise in applying the same software platform in many different ways for different businesses.
So if your cloud IT provider is on the pulse of industry developments, so are you.
Security
Many companies are hesitant to adopt cloud-based software because they fear it's a security risk - which is fair, considering cyber attacks increased by 600% in the pandemic.
But, with the right cloud security managed services, migrating to cloud infrastructure is actually a much safer option that minimizes the risk of cyber attacks.
This is because a dedicated IT service provider can:
Provide 24/7 monitoring for suspicious activity
Manage permission controls and account settings so that employees only have access to pertinent data
Optimize and update your programs automatically
Create regular reports to show you what's happening
This means that you access all the benefits of using a modern cloud-based infrastructure while having the peace of mind that your company's digital ecosystem is well protected.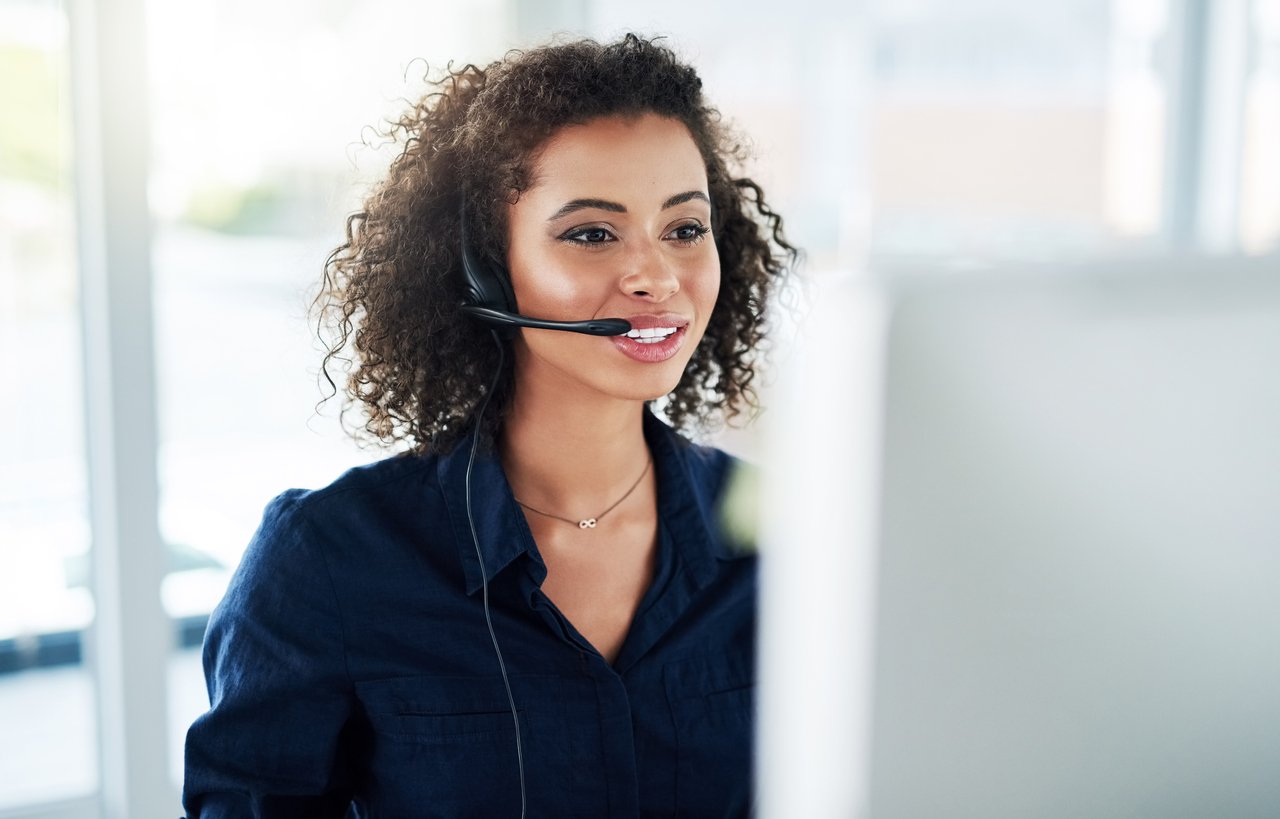 Need Help with Microsoft Licensing?
Leave your Microsoft licensing, security, and software solutions to us so you can concentrate on moving your business forward.
Cloud Managed Service Selection Criteria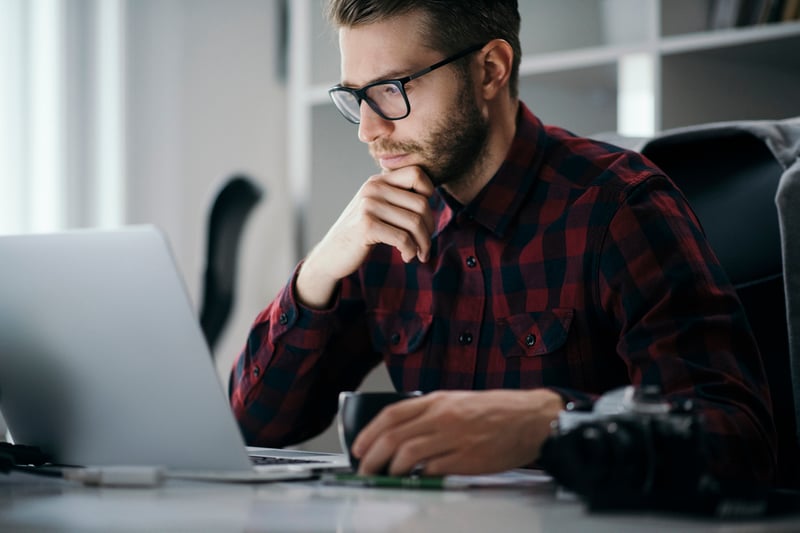 Now that you know it's a great idea to invest in cloud managed solutions, it's time to choose the right provider.
We'll break down the key criteria to consider when looking for the right cloud managed services.
Certified expertise
At the most basic level, you should find an IT company with proven expertise in the cloud ecosystem you want to use across your organization.
For example, if your organization uses or intends to use Microsoft's cloud services, you should seek an IT partner that is recognized and certified by Microsoft.
Finding a certified partner gives you peace of mind that:
Best practices are followed
Knowledge and expertise have been approved by the provider
You'll get the most value from your cloud-based software
Budget
The extent of support you receive ultimately depends on your budget.
Cloud managed services costs can easily become expensive if you're looking for 24/7 support or emergency availability.
Most cloud providers will have a clear pricing structure, either monthly or yearly, with scope to tailor their packages depending on your business's needs.
So it makes sense to have a monthly figure in mind and meet with a few providers to gauge what service is the best value for money.
Technical requirements
Finally, it's important to know exactly what you're looking for from a cloud provider - on a technical and support basis.
On the one hand, you might be looking for a hands-off cloud management solution that just takes care of your subscriptions, updates, and security while you focus on running your business.
But on the other hand, if you're scaling quickly and need to train new staff on your business's tech stack, you might consider outsourcing team training and coaching to a people-centric cloud management provider.
Get Started With Cloud Managed Solutions with Amaxra
Amaxra is a dedicated and personalized cloud managed solutions provider and a Certified Gold Microsoft Partner.
We provide partial cloud managed services for companies seeking support with team augmentation, security, licensing, and customer relationship management.
So if you're looking to build and enhance your ecosystem with Microsoft, we're the tech team to count on. Reach out to our team to start the conversation today.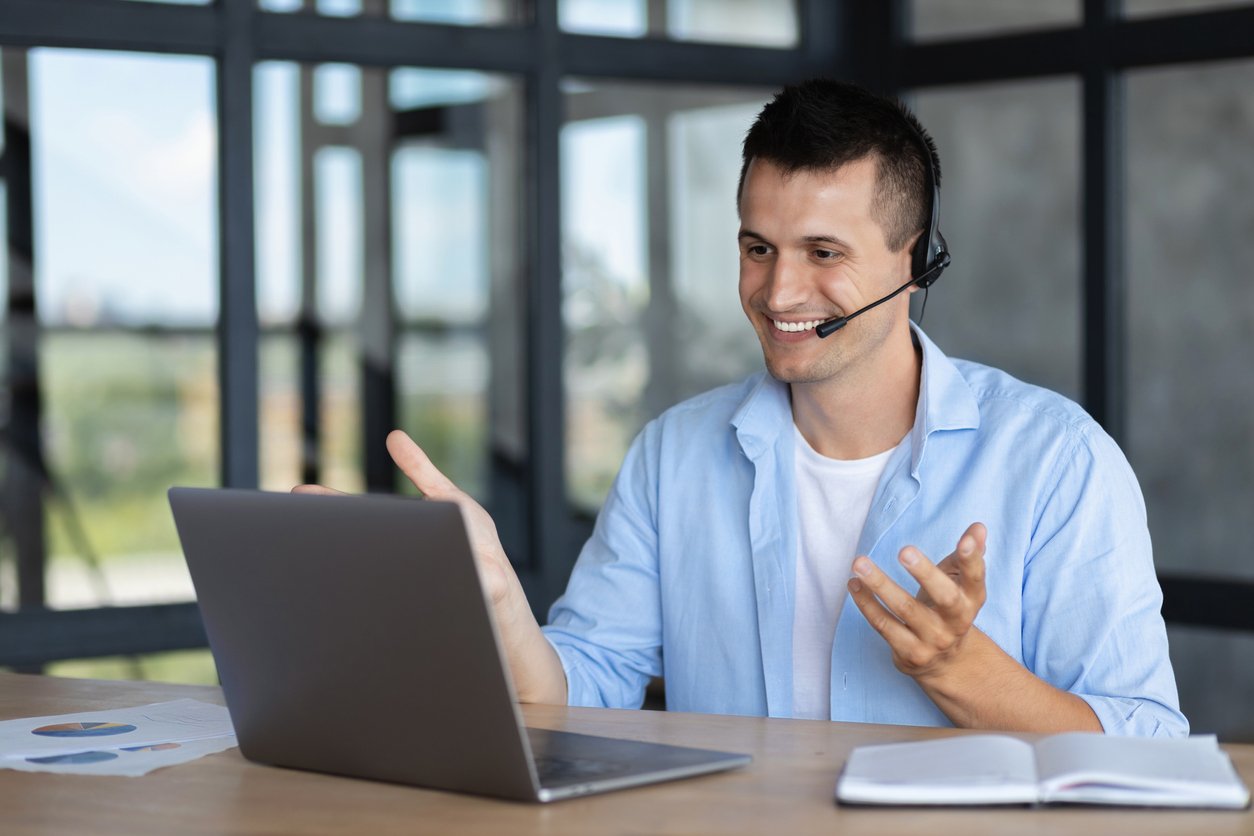 Get Started Today
We'll build a secure and complete Microsoft software solution for your business while you concentrate on what's important.