Cyber Security Consultant Hiring Guide [Benefits, Types & Considerations]
Cyber security is a growing threat that increases as technologies progress and the world becomes more digitally interconnected.
Cyber security attacks can derail your business and cause significant damage to you and your customers, whether it's stealing data or bringing all your operations to a halt with ransomware.
Even those who've gone to great lengths to protect their businesses might be under threat – a World Economic Forum report states that existing cyber security measures are increasingly becoming obsolete by cyber criminals' ever-greater sophistication.
This doesn't mean companies are defenseless.
Cyber security consultants are one of the best options for protecting your business against cyber attacks. They bring their expertise and experience to the table, along with a familiarity with the latest threats that in-house IT teams may not be able to match.
That is why we've decided to create this cyber security consultant hiring guide to walk you through every step of the process and show you what to keep an eye on.
But first, let's start with the basics.
What is Cyber Security Consulting?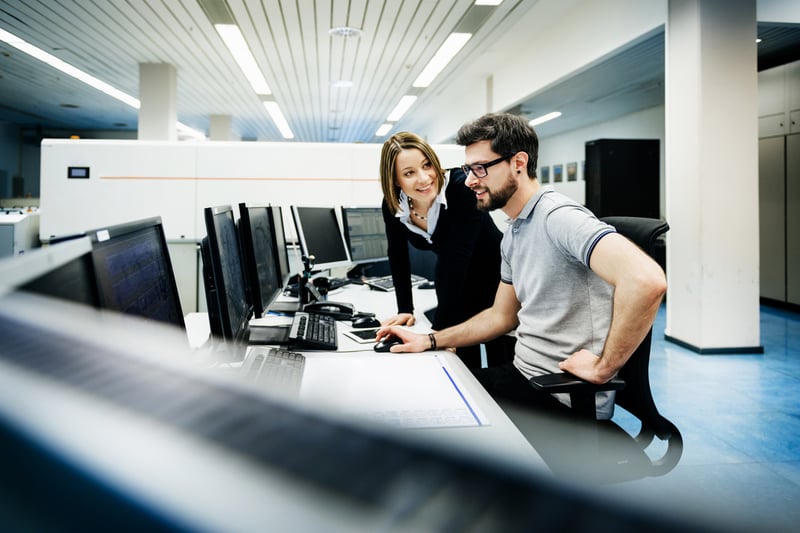 Cyber security consultants analyze an organization's computer systems, software, and networks for potential weaknesses and threats. They then find and implement solutions to eliminate or minimize those risks. A cyber security consulting service's primary focus is to develop protocols and security plans to ensure the client's assets remain secure and the integrity of their data is always maintained.
Cyber security threats are becoming more sophisticated by the day. During the pandemic alone, companies saw a 600% increase in cyber security threats.
As companies grapple with these threats, more turn to cyber security consulting services. That is why the cyber security consulting market is forecasted to surpass $28.22 billion by 2031.
So if you hire a cyber security consultant, what can you expect?
Here are some of the tasks the consultant might perform:
Interview staff, executives, and stakeholders to determine specific security concerns and issues
Research current security standards and systems and determine the effectiveness of authentication protocols
Conduct a risk assessment of all possible threats to the company
Analyze company assets and prioritize the essential resources
Provide professional supervision or guidance to the in-house security team
Define, implement, and maintain an appropriate security policy
React and respond immediately to any security-related incident
Provide analysis of incidents and update security as needed
Benefits of Cyber Security Consultancy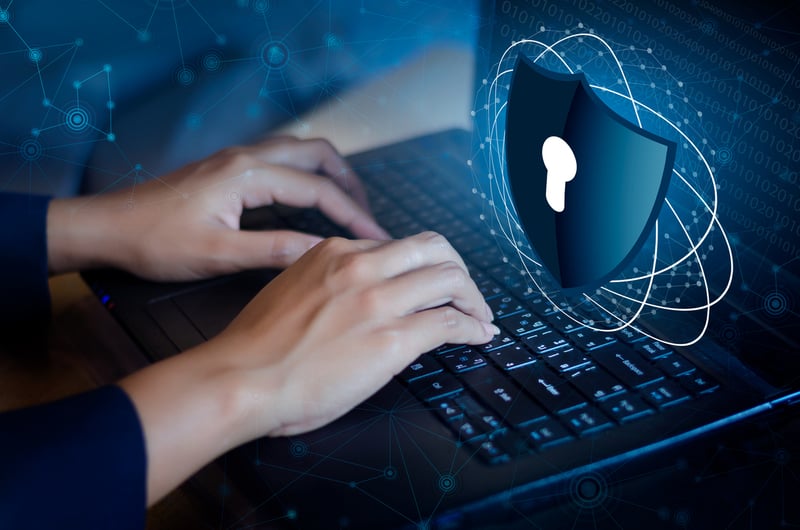 Cyber security consultants bring a host of benefits to any company that takes the leap and hires them.
But what kind of benefits do they bring to the table beyond allowing stakeholders to sleep easier at night?
Here are the four most significant advantages of hiring a cyber security consultant.
Increased protection
Cost reduction
Access to new technologies
Upskilled employees
Let's take a closer look.
Increased protection
Many business owners and executives may feel that there is no threat to their organization. This is especially the case with small-to-medium-sized businesses.
After all, surely only the biggest corporations are under threat? This thinking is the reason only 5% of small business owners say that cyber security is the biggest threat to their companies.
Maybe they would change their minds if they knew that 43% of cyber attacks happen to small businesses and 60% of small companies go out of business within six months of being hacked.
With the help of cyber security consultants, business owners can identify the weak links in their defenses, implement solutions, and minimize the risk of a catastrophic breach.
This is one benefit of hiring a cyber security consultant. It is a proactive measure to protect data before any threats to the system appear.
Cost reduction
When we're talking about cost reduction, we're referring to two things:
The cost of hiring a consultant compared to having in-house cyber security specialists
The cost of hiring a consultant compared to the damage caused by a cyber attack
The first consideration is simple: Hiring a cyber security consultant can cost a company around $5,000 per month. For that price, the company receives the services of a team of specialists.
On the other hand, hiring a small team of in-house experts can cost more than $40,000 per month.
Furthermore, all of these costs still have to be weighed against the cost of a cyber attack. What would be the point of spending $60,000 on a cyber security consultant every year if the damages caused by cyberattacks are not proportional?
That's why it's important to note that, on average, a malware attack costs a company $2.5 million.
Hiring cyber security consultants is the best option for companies who want to increase their security and minimize the risks of an attack without breaking the bank.
Access to new technologies
A cyber security consultant does not work at only one company for a decade. They are constantly moving from company to company, familiarizing themselves with the latest technologies and new threats.
They also bring their ever-growing expertise along for the ride. A group of in-house IT experts may only be familiar with threats faced by their company. A cyber security specialist has a greater degree of experience and understanding of the latest threats on a broader scale.
Upskilled employees
Employees are a company's greatest weakness when it comes to cyber security. According to IBM, 95% of cyber security incidents happen due to human error.
Why is that? One reason might be because 23 million people are currently using the password "123456".
Cyber security consultants can train and educate your employees to improve their digital hygiene and change their behavior to reflect the cyber security threats they face.
That means developing protocols for employees to follow and limiting access to networks and systems to only those who require it, helping create a truly secure workspace.
Challenges When Selecting Cyber Security Consulting Companies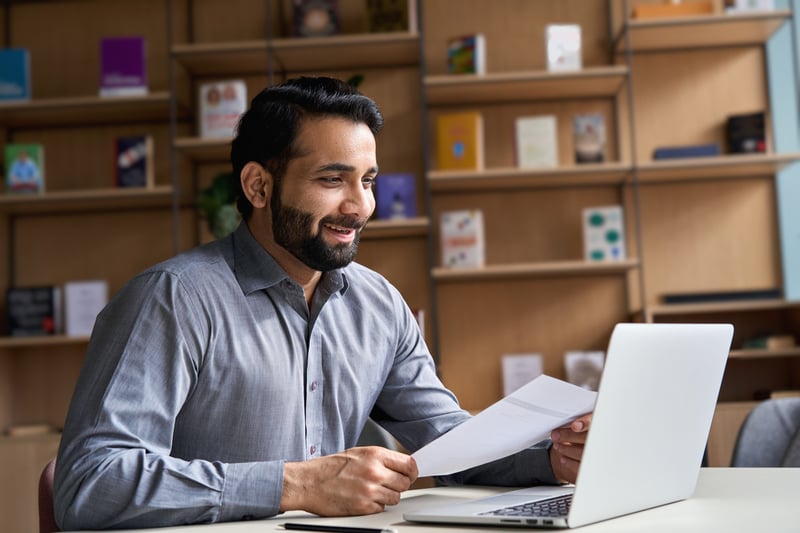 Small businesses face a significant threat from cyber criminals, but often the resources they have at their disposal are limited.
That's why companies need to be cautious when hiring cyber security consulting companies.
Here are some factors to keep in mind.
| | |
| --- | --- |
| Category | Features |
| Cost | Companies must compare the costs of hiring a consultant based on their size and the expenses to the damages caused by attacks. |
| Availability | A security consultant works with multiple clients. There might come a time when you need them immediately, and they are not available to help. |
| Implementation | A cyber security consultant only provides the strategy, but it's up to the company's internal IT team to execute it. |
| Experience | Cyber security consultants must showcase their experience with case studies as well as reviews and references from previous clients. |
| Uncertainty | Cyber security consultants offer no guarantees. There is always a chance they won't produce the promised results. |
Types of Cyber Security Consulting Services
There are four types of cyber security consulting services.
Here's a quick table to give you an overview.
| | |
| --- | --- |
| Type | Feature |
| Network security | Defends company communication channels and collaboration platforms from being breached |
| Information security | Protects data (company assets and customer information) |
| Internet of Things security | Protects all the devices connected to the company systems and networks |
| Critical infrastructure security | Protects the infrastructure businesses need to operate |
Network security
Most companies connect their computer devices to a network for collaboration and communication. The benefits are well known, but the setup also comes with threats.
There are two types of network attacks:
Passive: attackers gain access to a network to steal sensitive information without making any changes
Active: attackers gain access to the network and make changes by deleting, encrypting, or otherwise corrupting the data
A cyber security consultant can examine your network and determine potential weak links – and then work to strengthen them by setting up firewalls and antivirus programs.
Information security
Information security is the process of securing and protecting the company's data, whether it's regarding the company's business practices or customer information.
One of the areas information security focuses on are cloud-based platforms. These shared environments store large amounts of data, especially in the post-pandemic world, as remote work becomes the new normal. The goal of information security is to monitor and secure these platforms.
Another aspect of information security is vulnerability management, scanning the environment for any weak spots. They are widespread among growing businesses that are constantly adding new users and applications to their environments.
Internet of Things security
Internet of Things refers to devices connected to the internet. These include your laptop, your mobile device, or the office printer. Because of their connection to the company network, they can represent a risk if companies don't manage the situation properly.
There are five main threats presented by IoT:
Unencrypted data storage: IoT devices hold a large amount of sensitive data which may not be encrypted. They represent a risk if they are not protected with firewalls and antivirus programs, especially if data is stored in the cloud.
Financial information: Company devices have access to financial data. Unsecured devices can therefore cause great harm if compromised.
Physical property: Many physical devices can connect to the internet. These devices can be in your homes, cars, or office and, if hacked, can represent a threat to your company's and employees' physical safety and property.
Malicious IoT devices: Cyber criminals can infect IoT devices with malware and control them to launch attacks on company networks.
Critical infrastructure security
A business' critical infrastructure is the underlying framework that powers the company's ability to deliver services and products to its customers.
Critical infrastructure represents assets without which a company cannot operate.
There are two main types of critical infrastructure:
Traditional
Cloud-based
Traditional infrastructure is usually located on-site. Companies beef up security by maintaining tight control of access to the infrastructure.
However, both cyber security consultants and attackers can access cloud-based critical infrastructure from anywhere in the world.
The best way to protect these assets is to run continuous scans by implementing tools that constantly observe internal and external processes.
Furthermore, a cyber security consultant might create a business continuity plan to ensure that the company has a plan in place if a cyber attack occurs. This is an important step as a survey of a thousand companies found that shutting down any company would cost $300,000 per hour on average.
By implementing a response strategy, companies can ensure they go offline for a minimal amount of time.
Qualifications of a Cyber Security Consultant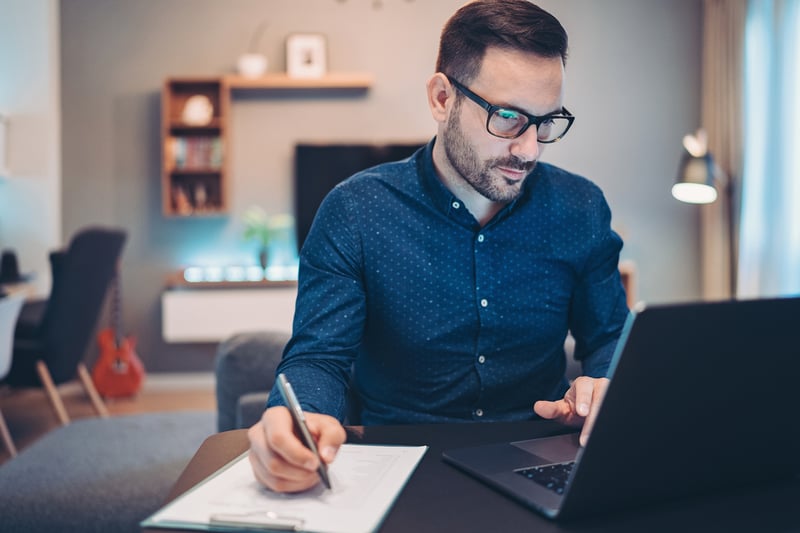 Certifications
59% of cyber security job postings require the candidate to have at least one certification. So if a company wishes to hire a cyber security consultant, they should ensure the prospect has the necessary certifications.
Here are some popular certifications you can look for when hiring a cyber security consultant:
CEH (Certified Ethical Hacker)
OSCP (Offensive Security Certified Professional)
CISA (Certified Information Security Auditor)
GCIH (GIAC Certified Incident Handler)
Certified Information Systems Security Professional (CISSP)
Information Systems Security Architecture Professional (CISSP- ISSAP)
Information Systems Security Engineering Professional (CISSP- ISSEP)
Information Systems Security Management Professional (CISSP- ISSMP)
Experience
A cyber security consultant must have the necessary experience to take on the job. That is why 88% of cyber security job postings require a bachelor's degree and at least three years of experience.
But companies need more than experience – they need the right type of experience.
A cyber security consultant should have experience in your specific industry and in your specific geographic area. Cyber attacks are often designed to take advantage of weaknesses based on these two categories.
Cyber security consultants with general experience may not be the perfect fit – they have to possess extensive knowledge of the unique threats and challenges you face.
Companies should also review the consultant's references and get in contact with their previous clients to gain a better understanding of the consultant's performance and their ability to deliver results for their clients.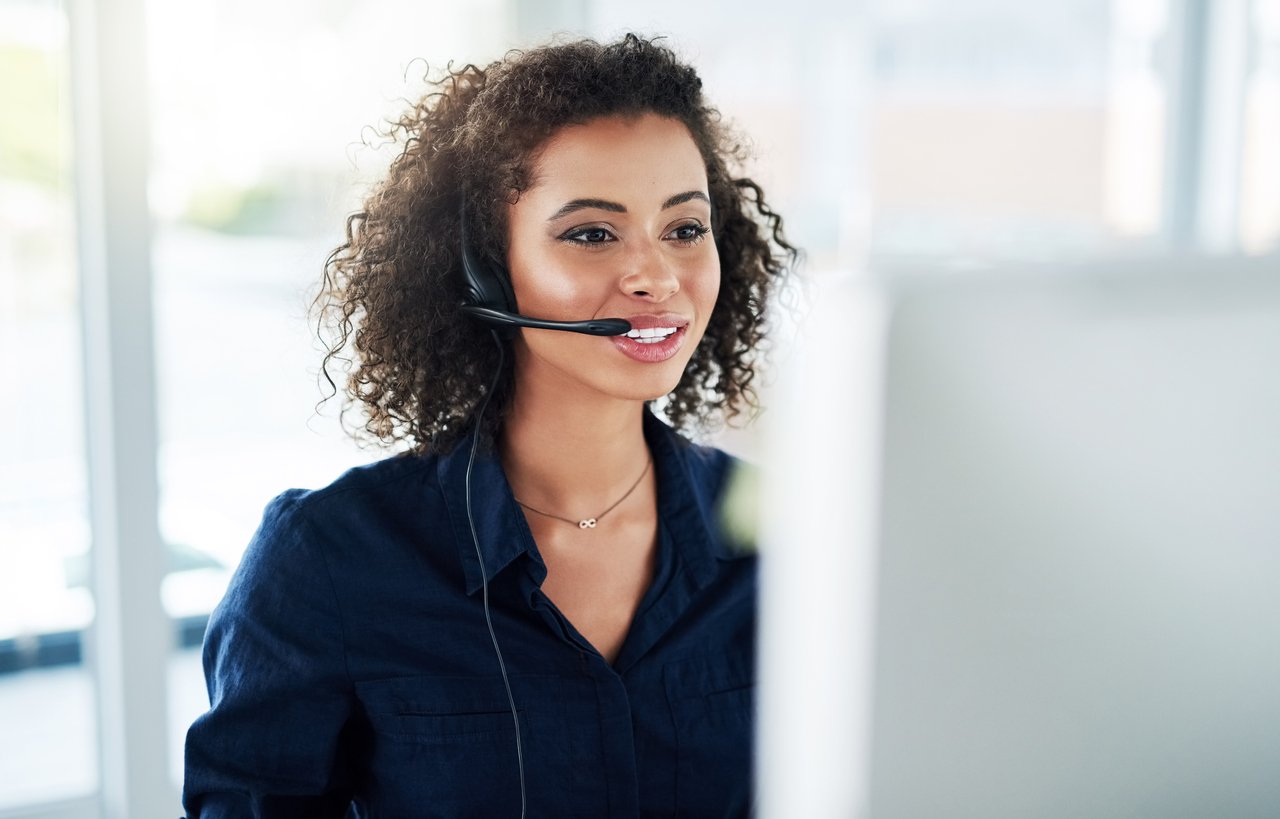 Need Help with Microsoft Licensing?
Leave your Microsoft licensing, security, and software solutions to us so you can concentrate on moving your business forward.
Small Business Cyber Security Consulting Considerations
As mentioned earlier, small businesses are exposed to cyber threats mainly because they don't think cyber criminals will attack them.
But cybercriminals are very often after personal data, and small businesses also have those.
That means falling asleep at the wheel can have consequences – a small business data breach can cost up to $50,000.
But we have to take another consideration into account – small businesses are often targeted so that cybercriminals can gain access to larger organizations through them.
In 2013, for example, attackers hacked Target after they compromised a third-party vendor and stole its credentials.
If you want to safeguard your business from attacks, you'll want to make sure that the cyber security consultant you hire can meet your specific needs.
Here are some vital services to consider when hiring a cyber security consultant:
Identity authentication
Identity authentication ensures that employees have access only to the files they need.
Companies can implement a digital certificate to verify that the individual's identity or device is known to the network. This process is known as Certificate-Based Authentication. Certifications ensure mutual authentication, whether it's for communication between two individuals or two machines.
Another feature small businesses can look for is two-factor authentication. It requires a user to provide another means of proving their identity before allowing them to log in. For example, the user inputs his password on their desktop and then confirms their identity through their mobile device.
Access management
Access management is the process of authorizing access to an organization's resources to keep networks and data secure.
This option ensures that even if an employee is compromised, they cannot access every resource the company has at its disposal, limiting the potential damage they can cause.
Access management also validates the software and hardware needed to access resources. For example, when it comes to physical resources, you can limit employee access with key cards.
Access management uses a central user repository where all the user identities and authorizations are stored. That way, anytime a user attempts to access a resource, their authorizations can be seen in the repository.
Malware protection and remediation
Malware is a piece of code that attempts to complete a set of actions to gain sensitive data or cause disruption in the targeted network or device.
Malware protection aims to deter malware attacks by establishing a baseline of user activity within the network, making it easier to detect unauthorized and suspicious activity.
That means establishing the standard behavior of internal and external actors.
Remediation, on the other hand, is how you respond to an attack – because no matter how state-of-the-art your security measures, sooner or later, a hacker will find a way to circumvent your defenses.
That's why it is in every company's best interest to work with cyber security consultants to set up the remediation processes and do everything possible to mitigate the damages of a potential malware attack.
That can mean immediately shutting down your systems or quarantining the malicious program at the point of entry.
Once the malware has spread through the system, however, the goal of remediation is to locate it, contain it, and eliminate it from your system.
You want your cyber security consultant to offer these services at the very least.
FAQs
"How much does a cyber security consultant charge?"
Cyber consultants charge anywhere between $225-$300 per hour. Cyber security consultants can also charge fixed prices on a project or a monthly basis. The prices depend on the size of the organization and the services provided. A small business plan can start at $1,200/month, while a medium-sized business plan can start at $2,200.
For that investment, companies get:
Endpoint protection
Firewall
Security monitoring
Log management
Threat management
Network security
It is important to note that this is just one example, and the cost of hiring a cyber security consultant varies widely depending on the company's location.
"What services do cyber security firms provide?"
Cyber security consultants offer services to protect a company's networks and systems. This includes the company's employees, devices, clouds, and databases. They perform risk assessments and establish security protocols to maximize an organization's ability to protect its assets. They prioritize assets and set up the company's security accordingly to limit resource access.
"What makes a good cyber security specialist?"
A good cyber security specialist requires a specific set of skills.
Good communication skills would be one of them – cyber security consultants need to be able to effectively communicate with executives, stakeholders, and the company's IT department.
They should have sharp technical skills that provide an understanding of operating systems and all that goes into maintaining and protecting them.
Finally, cyber security consultants should have the skills to implement solutions based on the information they gather as they analyze the systems.
Cyber Security Consultants Are Your Best Bet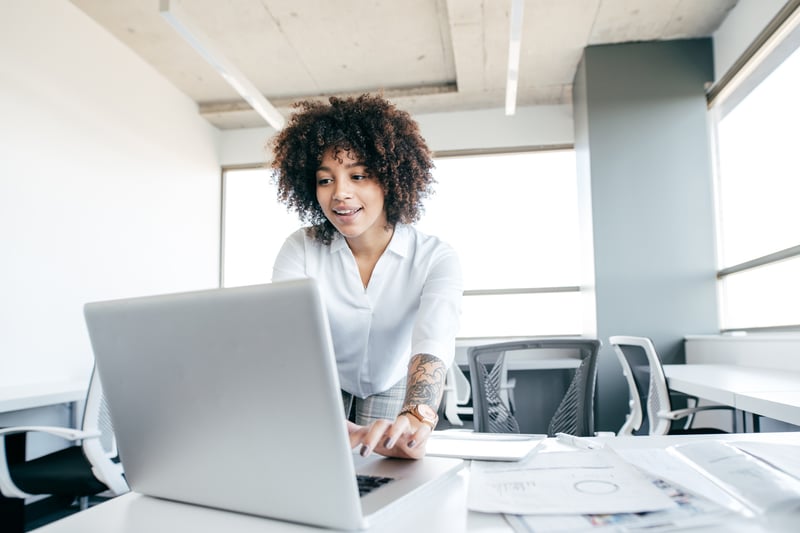 As we've examined above, small businesses are one of the most exposed to cyber security attacks. At the same time, they are the least prepared to deal with these issues.
The reasons for this are:
The belief they're safe from attacks
Lack of resources to protect themselves
That's why hiring a cyber security consultant is a great option for small businesses to consider. They provide the most affordable alternatives while at the same time offering the most advanced strategies and tools to help companies defend themselves from both external and internal threats.
If you need help with cyber security, check out our blog for more learning resources. If you are concerned about your business's cyber security, reach out to Amaxra.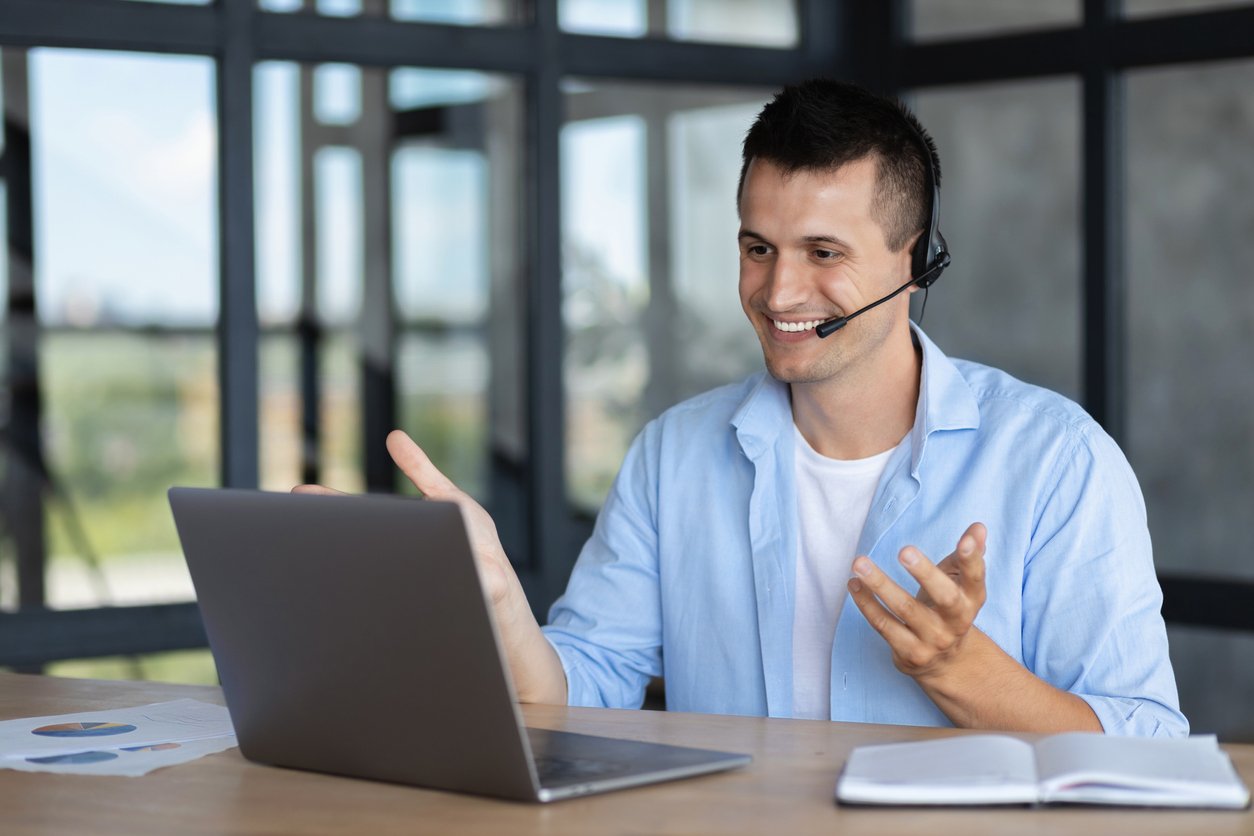 Get Started Today
We'll build a secure and complete Microsoft software solution for your business while you concentrate on what's important.