4 Reasons Why Cyber Security Risk Assessment Is Important
Cyber security risks are a threat that every business faces – a threat that is growing stronger by the day.
Whether it's disruption, loss of user data, or leaks of critical trade secrets, there are many ways cybercriminals can sabotage your business's operations and cause significant damage to your reputation and financials.
Despite these risks, on average, only 5% of companies' folders are adequately protected.
Can you say with a high degree of certainty that your company's security is better?
Regardless of whether you answered yes or no, this is the right moment for cyber security risk assessments to enter the frame.
A proper risk assessment helps you identify the assets that need the most protection, what kind of threats you're facing, and how to patch vulnerabilities.
In this article, we'll discuss the four main reasons why cyber security risk assessments are an essential tool for staying ahead of cybercriminals and keeping your business safe.
Let's get started.
Understanding the Cyber Security Assessment Framework
Cyber security assessments depend on the size of the organization, its complexity, and its industry, but the overall goal of the evaluation is the same: to reduce the attack surface.
In other words, this means minimizing the number of potential openings cybercriminals might exploit to attack your organization.
A cyber security assessment framework provides a systematic and comprehensive approach designed to determine how well your organization is managing its cyber risks.
Cybersecurity assessment frameworks have to be tested, and they also have to comply with a country's regulations.
The two broadest cyber security frameworks are:
NIST cyber security framework
ISO 27000
The NIST cyber security framework is the most popular framework used in the US. It was originally designed to help protect organizations that were considered a part of the country's critical infrastructure (such as federal government agencies), but a wide range of industries has adopted it since then.
The framework addresses the five key elements of cyber security:
Identify
Detect
Protect
Respond
Recover
ISO 27000 is used more internationally as it provides comprehensive security guidelines applicable to different countries. Certain variations focus on information security management while others focus on helping companies develop organizational security standards.
Unlike the NIST cyber security framework, ISO 27000 is not free. It does offer an accreditation process that can go a long way to create confidence in the partners of any given organization.
These frameworks may seem overly technical, but you can think of them this way: They are used to calculate the risk that your company will suffer damages in the event of a cyber attack.
4 Reasons Why Cyber Security Risk Assessment is Important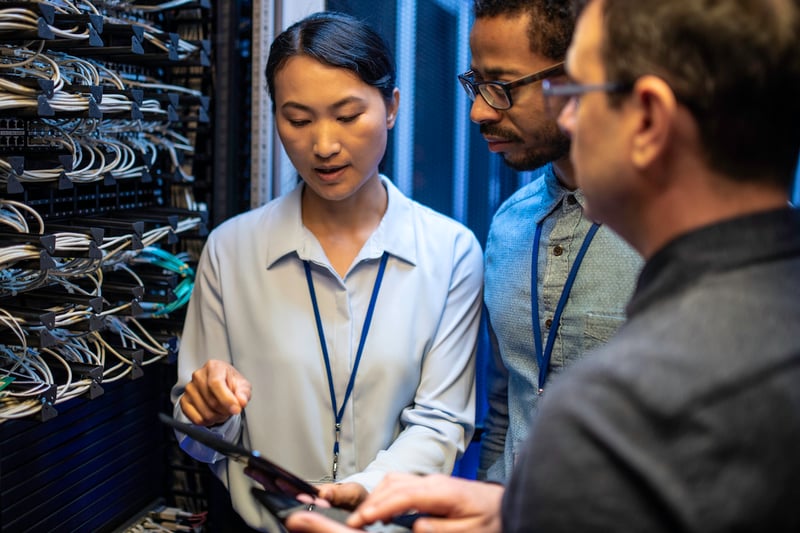 1. Increased awareness
Creating an appropriate level of security awareness is the first step toward mitigating potential cyber security risks.
It's important to remember that:
A cyber security risk assessment educates your employees about the threats your business faces.
Conducting a cyber security risk assessment will teach employees the importance of cyber security. It will also show them how to implement specific security measures and protocols in their everyday routines to minimize the risk of an attack.
This means improving the digital hygiene of employees by ensuring they don't:
Use the same passwords for multiple platforms
Access company assets from their personal devices
Connect company-approved devices to unsecured networks
Making sure that employees are aware of threats and alert to possible dangers is the first step an organization has to take to strengthen its cybersecurity protocols.
2. Mitigating future risk
A cyber security risk assessment mitigates future risk because it identifies threats preemptively and highlights possible solutions.
Many business owners think that the threats they face are mostly from external parties, but internal threats can be just as dangerous. For example, 34% of data breaches in 2020 involved internal actors.
A cyber security risk assessment might reveal the need for security measures to lessen the risk of both external and internal attacks. These include:
Enforcing physical security in the work environment
Implementing strict password and account management practices
Strengthening network perimeter security
Enabling surveillance
Implementing access management
A cyber security assessment can also uncover and address past system inconsistencies. This will tell you what kind of exposure you've had and help you resolve these issues.
And finally, a cyber security risk assessment will help your organization prepare for the worst. This means adopting protocols and measures to ensure that, in the event of a cyber security attack, you'll know how to respond to limit the amount of damage.
It takes companies an average of 287 days to detect a data breach. Conducting a risk assessment can help improve how quickly your organization discovers and responds to breaches by testing your detection and response capabilities to ensure business continuity.
3. Enhanced communication
A cyber security risk assessment helps improve the internal communication of organizations because the employees, departments, and executives have to come together to offer their input in the execution of the assessment.
During the assessment, companies hold special meetings and adopt various communication channels. This ensures effective and efficient dissemination of information.
Employees then know who to contact and how to communicate in the event of an emergency.
4. Security compliance
Cyber security compliance refers to the demands regulatory authorities, laws, and industry groups make on organizations to ensure companies maintain standards to protect confidentiality, integrity, and availability of data.
Security compliance is one of the biggest reasons why organizations conduct cyber security risk assessments, as it helps evaluate and score the company's protocols compared to globally recognized standards and best practices.
Healthcare companies have to comply with HIPAA (Health Insurance Portability and Accountability Act) regulations, for example. Under this act, organizations have to reveal their data storage and data sharing practices.
Government agencies can impose severe fines on organizations that breach these regulations. HIPAA fines can range from $50 to $50,000 for each exposed medical record. Penalties are capped at $1.5 million per year, but the agencies can impose the maximum fine over several years.
The General Data Protection Regulation (GDPR) is another well-known law that addresses privacy and data handling practices. It protects European Union residents, but its implications apply to businesses in other countries as long as they have EU users.
The GDPR is one of the harshest data protection laws. Under the GDPR, the EU can impose fines of up to €20 million ($20,372,000) or 4% of the worldwide financial turnover of the previous year.
How Is a Cyber Security Vulnerability Assessment Conducted?
A cyber security vulnerability assessment is conducted by interviewing employees and examining an organization's security policies and technologies. A cyber security vulnerability assessment also examines assets that could be affected by an attack and identifies the potential risks that could put those assets in jeopardy. It concludes with a proposal on how to fix the discovered weaknesses.
The process usually lasts six to eight weeks. It should ideally be performed by an organization's in-house IT team or a cyber security consultant hired to provide a vulnerability assessment.
The goal of the cyber security assessment is to test an organization's policies and technologies and create an estimation of its ability to respond to attacks.
At the end of the process, the company receives a full report presenting the findings of the cyber security risk assessment. This provides an overview of the company's processes and the steps it needs to take to remove system vulnerabilities.
Frequency of Cyber Security Check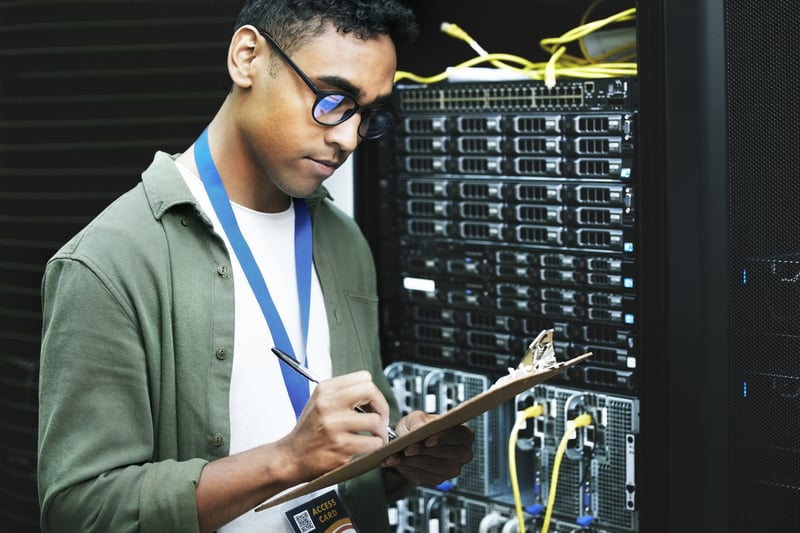 Organizations should conduct a cyber security risk assessment at least once every two years to determine the threats associated with their information systems.
At the end of the day, though, the frequency depends on the resources you have at your disposal.
Small businesses may hesitate to spend their resources on cyber security assessment, but reports show that 43% of security breaches involve small businesses.
You have to weigh the potential cost of the threat against the price of a security check. For example, a company with 50 employees will typically spend $10,000 on a cyber security risk assessment.
At the same time, companies must take regulations into account and calculate how many potential fines might cost them if their security measures turn out to be below standard.
There is one situation where a cyber security risk assessment is necessary, regardless of your regular schedule: expansion.
Expansion comes in three forms:
System updates
Business changes
Regulation changes
Systems updates represent a risk because the addition of each new piece of software comes with vulnerabilities. That's why companies must conduct a cyber security risk assessment to analyze the new system landscape and adjust to the changes in potential threats each time they adopt new software.
Business changes include mergers, new collaborations with external partners, and working with a third-party vendor. These represent a potential entry point for attackers. For example, Target suffered a data breach after attackers compromised a third-party vendor handling Target's air-conditioning and heating.
Regulation changes mean that a company's security policies can instantly become obsolete. Since companies risk paying fines if they don't meet compliance laws, they need to respond to any changes by running a cyber security risk assessment to ensure they adhere to regulatory requirements.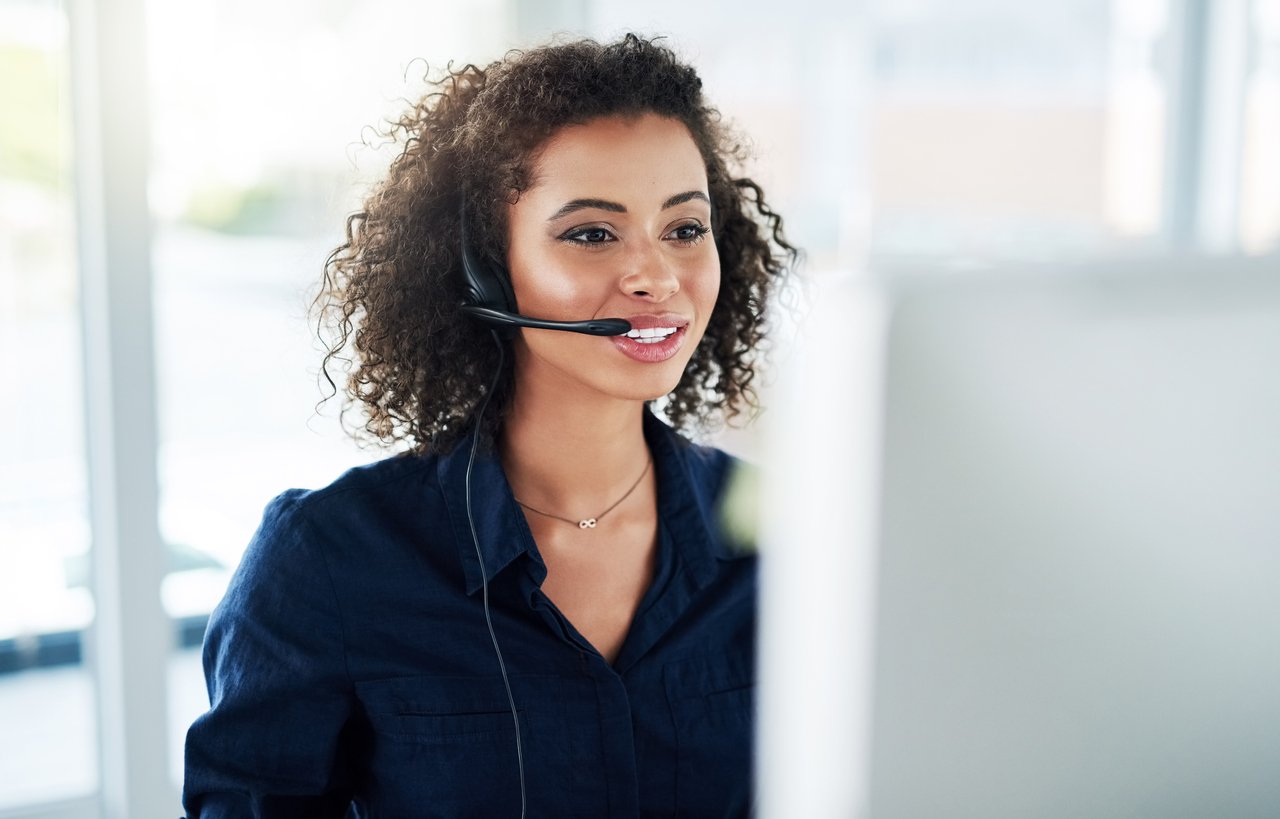 Need Help with Microsoft Licensing?
Leave your Microsoft licensing, security, and software solutions to us so you can concentrate on moving your business forward.
Cyber Security Assessment Tools & Services
| | |
| --- | --- |
| Type | Description |
| Cyber security assessment tool | Organizations use tools, including software, to identify vulnerabilities and take steps to address risks. |
| Cyber security assessment service | External companies provide services to analyze the state of your cyber security and determine the steps required to improve it. |
In this section, we're going to outline three tools and three services. Using these tools and services will streamline your assessment process and give you more accurate results.
The tools are:
CSAT
Rapid7 Nexpose
CAT
The services are:
Kroll
Check Point
Ready for a closer look?
CSAT (Cyber Security Assessment Tool)
The Cyber Security Assessment Tool offers automated scans and analysis. Based on the findings, it then provides companies with recommendations on how to improve their security.
The tool collects data by scanning end-points, Active Directory, Microsoft 365, and Azure. It also has a questionnaire that determines an organization's security protocols.
Rapid7 Nexpose
Rapid7 Nexpose is an on-premise vulnerability scanner that analyzes an organization's networks and systems.
It provides a Risk Score that highlights critical issues and suggested actions, allowing companies to prioritize assets within their organization.
Another feature is Adaptive Security. It automatically detects and analyzes new devices and exposes new vulnerabilities the second they appear on the network.
Its Policy Assessment feature offers integrated policy scanning that helps companies compare their standards to cyber security risk assessment frameworks like NIST.
Finally, with Remediation Reporting, Nexpose reports highlight 25 actions organizations can take to reduce the risk of an attack.
Users who are interested in learning more can sign up for a free trial.
CAT (Cybersecurity Assessment Tool)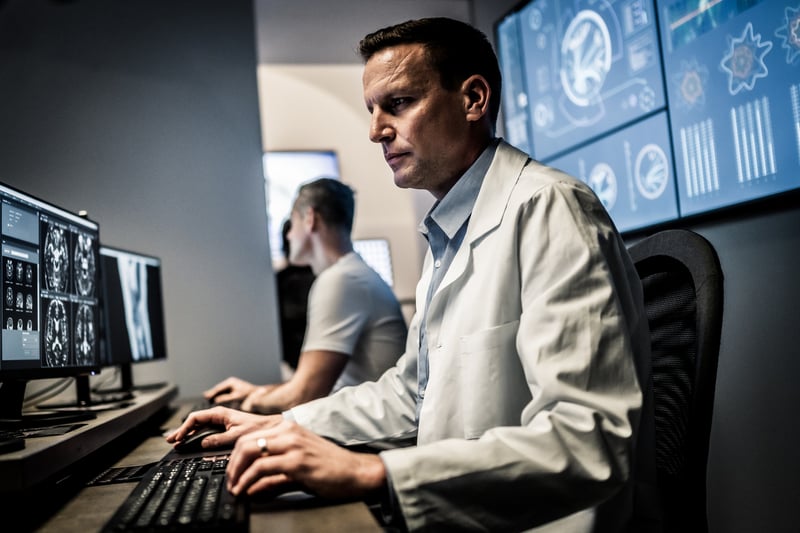 The FFIEC Cybersecurity Assessment Tool is a diagnostic tool that helps organizations determine the level of risk they are facing and analyze the quality of their security measures.
The Federal Financial Institutions Examination Council developed it to help financial institutions identify risks.
CAT creates a risk profile based on five categories.
| | |
| --- | --- |
| Category | Features |
| Technologies and connection types | Investigates connections to third-party vendors and ISPs |
| Delivery channels | Analyzes the number and diversity of products and service delivery channels |
| Organizational characteristics | Evaluates the employees based on their authorizations, changes in security staff, etc. |
| External threats | Examines the number of attacks sustained by an organization |
| Online/mobile products and tech services | Inspects payment services and transaction services |
Kroll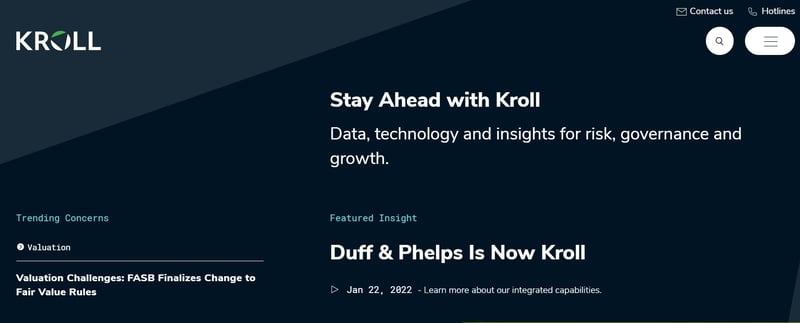 Kroll offers cyber security risk assessments using the best technology to deliver actionable recommendations. The company has extensive experience working with companies in many industries.
Their services include:
Scanning for information-related vulnerabilities
Determining methods to manage data risks
Spotting potential data privacy and security compliance risks
Prioritizing remediation steps to create an effective plan
Check Point

Check Point offers a free security assessment and analysis that works as self-help tools for companies. This is available online or on-site. Depending on the type of assessment, it can last anywhere from five minutes to a few days.
With this tool, companies can analyze the status of their:
Network security
IoT security
Mobile security
Endpoint security
Email & Office security
Check Point also offers consulting services. Their experts use cyber security risk assessment frameworks to conduct assessments and offer advice on how to mitigate risks.
Check Point has Incident Response Services that assist organizations after an attack has taken place to help them get operations back on track and minimize the damages.
Cyber Security Risk Assessment Checklist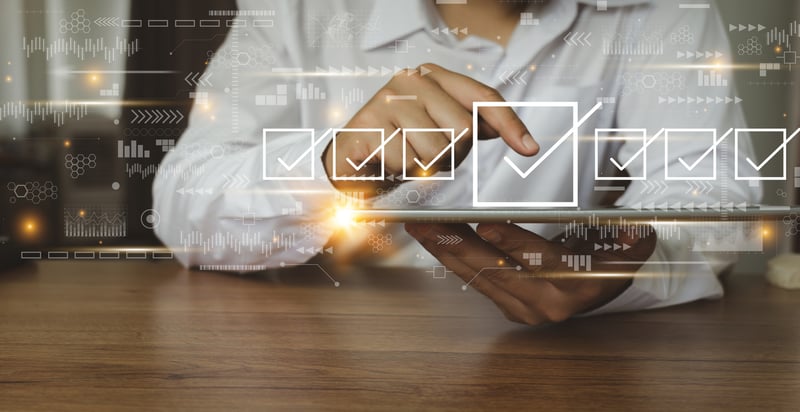 Step #1: Determine the value of information
Most small businesses don't have a large budget for security risk assessments, so they have to prioritize information according to value.
Trade secrets, user data, and intellectual property, for example, might take precedence in such calculations.
It makes little sense to invest in protecting an asset that has a small impact on the organization and the loss of which would bring minimal damage to the company.
In layman's terms, you invest in the protection of the Crown Jewels, not some small bracelet.
You can conduct this analysis based on the damage the loss the assets might cause.
Based on the findings, you can then determine which assets to focus your time and resources on protecting.
Step #2: Identify the threats
Once you know the assets that require the most protection and that are most likely to be attacked, it's time to identify all the potential threats they face.
A threat is an occurrence, individual, or entity that has the opportunity or the capacity to take advantage of a weakness in your cyber security.
There are three most common threats that organizations face:
Data leaks: the release of sensitive information to an untrusted environment
Insider threats: any person with access to an organization's assets and resources that can take advantage of their authorizations to harm an organization
Service disruption: an event with the power to disrupt an organization's normal operations and services
Step #3: Identify vulnerabilities and implement security controls
A vulnerability is a weak point in your system, which attackers can exploit in their strategy.
You can identify them by conducting:
Audit reports
Vulnerability analysis
Software security analysis
Sometimes, vulnerabilities can be simple, like the absence of a patch in the operating system.
So after you know the vulnerabilities, it is time to implement security controls to fix them.
IT specialists can achieve this through technical means such as:
Software or hardware
Intrusion detection mechanisms
Automatic updates
Two-factor authentication
Encryption
Or companies can do it through physical means such as keycard access to ensure only the relevant individuals have access to specific information.
Cyber Security Risk Assessment FAQs
"What is cyber security risk assessment?"
A cyber security risk assessment is the process of analyzing a company's networks and systems to identify potential vulnerabilities. It examines a company's policies to determine the changes a company has to implement to minimize its attack surface and the protocols it has to implement to create an incident response and business continuity plan.
"What are cyber security risks?"
A cyber security risk is any potential threat to an organization's networks, systems, or assets. A risk is any potential weakness that might expose these assets and cause operational damage to a company. Common cyber security risks include third-party vendors, insider threats, lacking compliance measures, and unsecure storage of sensitive information (i.e., customer data or intellectual property).
Phishing, the most common form of a cyber attack, accounts for 90% of breaches.
It is an attempt to gain sensitive information by posing as a trustworthy contact, like a known brand or bank.
"What are the five types of cyber security?"
The five types of cyber security are:
Critical infrastructure security
Network security
Application security
Cloud security
Internet of Things security
Final Thoughts on Cyber Security Risk Assessments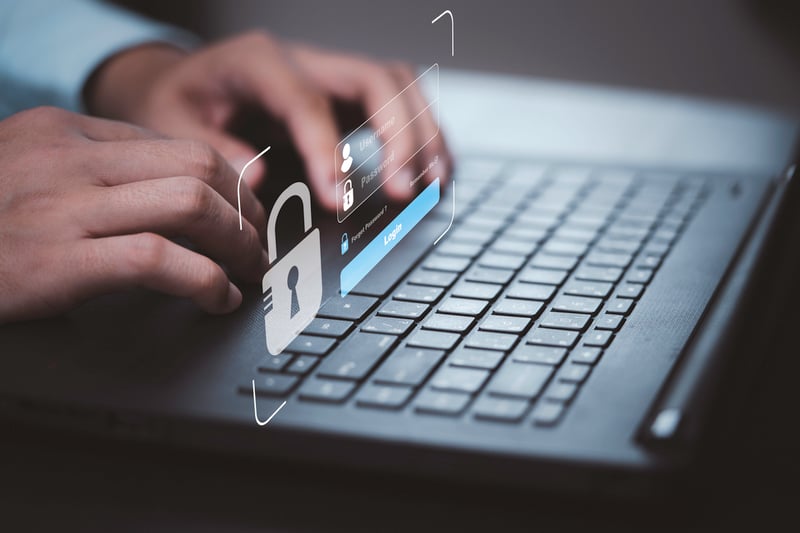 Cyber security risk assessments are a no-brainer.
They prevent threats and minimize your organization's risk of suffering catastrophic damages, and at the same time, they help your company comply with regulations and avoid fines that have the potential to hamper business operations.
Whether it's through a cyber security risk assessment tool or service, businesses should not hesitate to analyze their networks and systems. This enables you to stay ahead of cyber criminals by fixing vulnerabilities and strengthening your systems against attacks.
Interested in learning more? Here are a few options to keep going:
Visit our website
Check out this article to read about the 4 reasons why businesses should use Office 365 Advanced Threat Protection
Get in touch with our team of friendly experts to have a chat about cyber security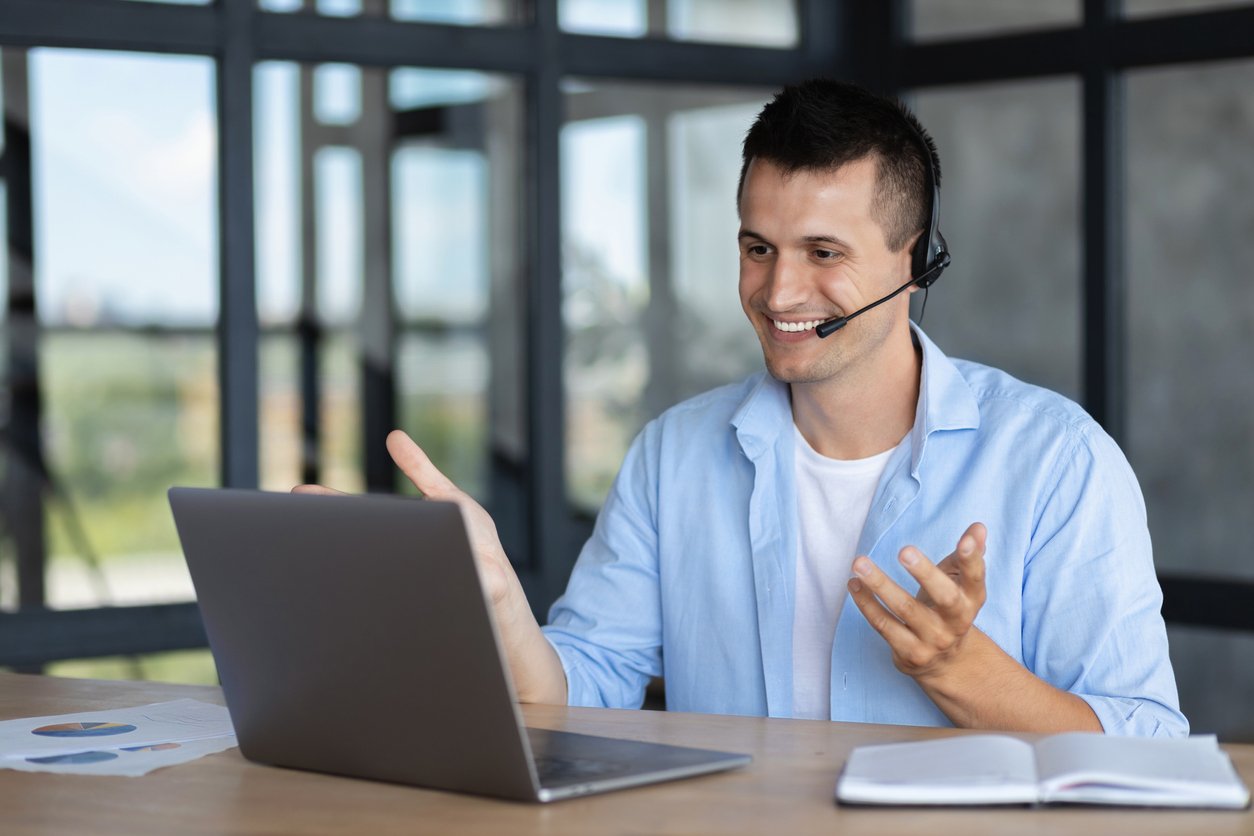 Get Started Today
We'll build a secure and complete Microsoft software solution for your business while you concentrate on what's important.