A Guide to Dynamics 365 Field Service [Benefi...
Customer service in the field is no walk in the park.
Whether your company offers maintenance services, handles at-home patients, or is responsible for fixing equipment breakdowns, you likely face similar challenges.
You need someone to take the customer complaint, fix the problem, and ensure your experts have the resources they need to get the job done.
How can you manage this juggling act, especially since failure means expensive delays for your customers and a loss of faith in your business?
Dynamics 365 Field Service helps companies face these obstacles. By providing an overview of every part of the customer service process, the application helps companies dispatch the right resource to the right place at the required time.
So with that in mind, let's examine Dynamics 365 Field Service and how it can help improve your business.
What Is Field Service Dynamics 365?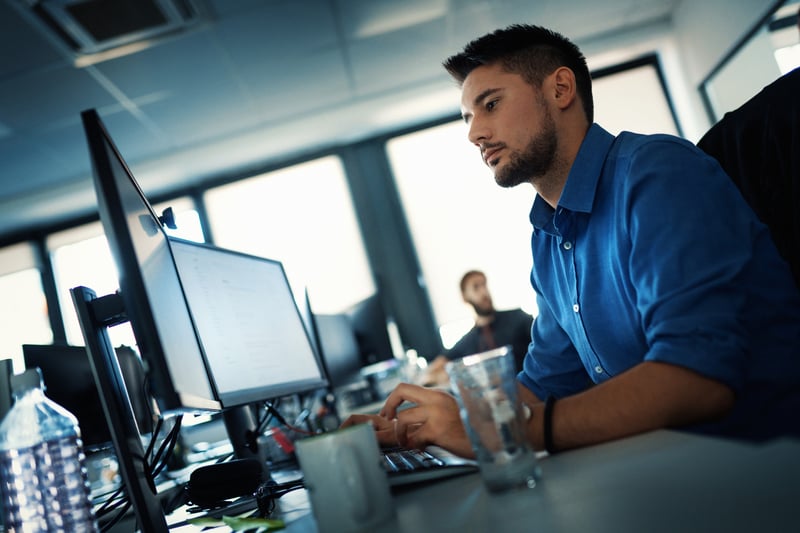 Dynamics 365 Field Service is an application that helps companies deliver onsite service to customer locations. Field Service is an app designed for businesses working at the customer's premises or their homes, whether working on installations, maintenance, or responding to problems.
It combines:
Workflow automation
Scheduling algorithms, and
Mobility
Dynamics 365 Field Service is the platform through which companies can handle field service logistics.
The app isn't just useful for technicians working in the field. It improves productivity across the service team.
Customer service agents: Using the browser-based Field Service application at their workstation, agents create work orders for onsite visits and prioritize different tasks.
Service managers: Use the reporting and metrics capabilities to gain insight into service delivery and develop a better understanding of how to improve the logistics of the service processes.
Dispatchers: Schedule the execution of on-site work orders and assign available resources.
Field technicians: Use the Field Service mobile app to review the work orders that dispatchers have assigned to them and log notes about the service visit
Inventory managers: Ensure field technicians have the required resources to complete their tasks.
Benefits of Dynamics 365 for Field Service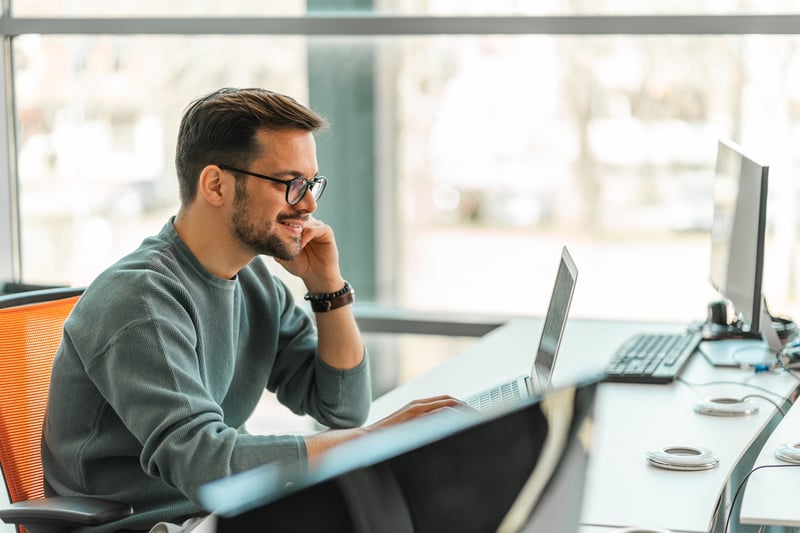 Here's a quick overview of the main benefits of the application:
| | |
| --- | --- |
| Benefits | Features |
| Improved customer service | Keeps the customers updated through every step of the maintenance process |
| Optimizing your employees' time | Optimizes the technicians' schedules and prioritizes their tasks |
| Integrations | Integrates seamlessly with a wide range of existing Dynamics365 applications |
| Improving access to data | Offers access to work manuals and expert help to aid technicians in the field |
But if you'd like a closer look, then keep reading:
1. Improved Customer Service
Few things are more important than ensuring you resolve your customers' problems smoothly and efficiently. No one cares about your products and services' benefits if your company can't respond to customer issues correctly.
Dynamics 365 Field Service is the app that helps companies achieve that effect.
For one, customer service agents schedule onsite visits when it's convenient for the customer and then assign field technicians based on that information. Then, using the app, they can also communicate an accurate arrival time to customers in case of delays.
91% of customers are loyal to brands that offer low-effort interactions, and Microsoft Dynamics for Field Service certainly does so.
Customer service agents can then track the resolution of problems and keep the customers updated about the status of their service call, notifying them when the technician has resolved the issue.
Dynamics 365 for Field Service helps companies ensure their customers enjoy a smooth ride through every stage of the problem-solving process, offering companies all the tools they need
2. Optimizing Your Employees' Time
The logic behind this benefit is simple: Microsoft Dynamics 365 Field Service allows technicians to find out what kind of a problem they face before arriving onsite.
The app lets them know which tools and parts they need, how expensive they might be, and how long it will take to fix the problem.
These benefits drastically increase the first-time fix rate, meaning company technicians can make far more service calls per week.
But that's not the only benefit Microsoft Dynamics 365 Field Service offers when it comes to ensuring your company is deploying its personnel in the most efficient manner possible.
Microsoft Dynamics 365 Field Service can also generate optimized schedules that reduce travel times and costs.
There's no point in improving first-time fix rates if your technicians spend most of their time in their cars, driving up and down the city. Instead, each technician can handle the servicing in their part of the city, reducing the time they spend in the car and lowering costs.
3. Integrations
Existing Dynamics 365 licenses can be easily integrated with Dynamics 365 Field Service. It unifies all the apps businesses need under one roof, offering companies greater insight into their business processes and making them easier to manage.
For example, Dynamics 365 for Field Service offers full integration with Enterprise Resource Planning (ERP) software like Microsoft Dynamics Business Central. As a result, companies can enjoy the full exchange of data between the two applications, which helps drive efficiency.
The fact of the matter is that the customer service enabled by Dynamics 365 for Field Service is just a tiny piece of the puzzle regarding most companies' larger business performance.
These integrations help fit this small piece of the puzzle into the larger picture, allowing companies to make informed decisions about optimizing their business processes.
4. Improving Access to Data
No matter how skilled the technician is, no human being can be expected to know the solution to every problem off the top of their head. Luckily, Microsoft Dynamics 365 for Field Service can help with that problem.
The application offers technicians access to the full standardized process that walks them through each repair procedure step. This document can serve as their guiding light or a quick refresher course that reminds the technician of any details they might have forgotten.
But there's still more. Let's say the technician is facing a problem neither they nor the manual expected. Microsoft Dynamics 365 for Field Service integrates with Microsoft Hololens 2 devices that allow technicians to call for expert assistance.
Using the camera on their headset, their assistant can walk them through the procedure, allowing them to help through remote work.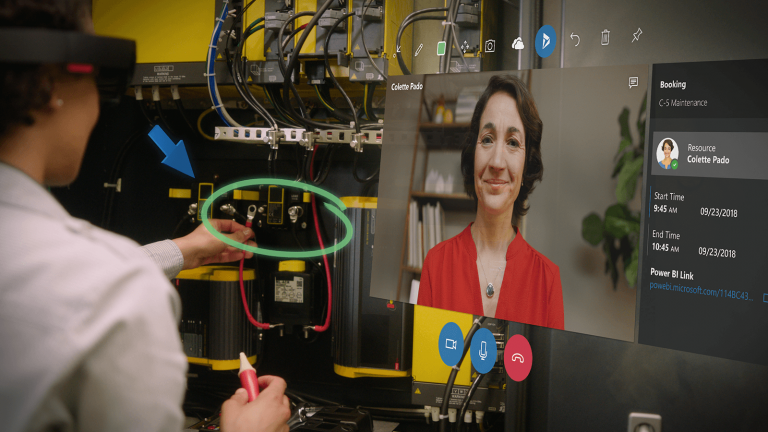 Types of Organizations Requiring Dynamics 365 Field Service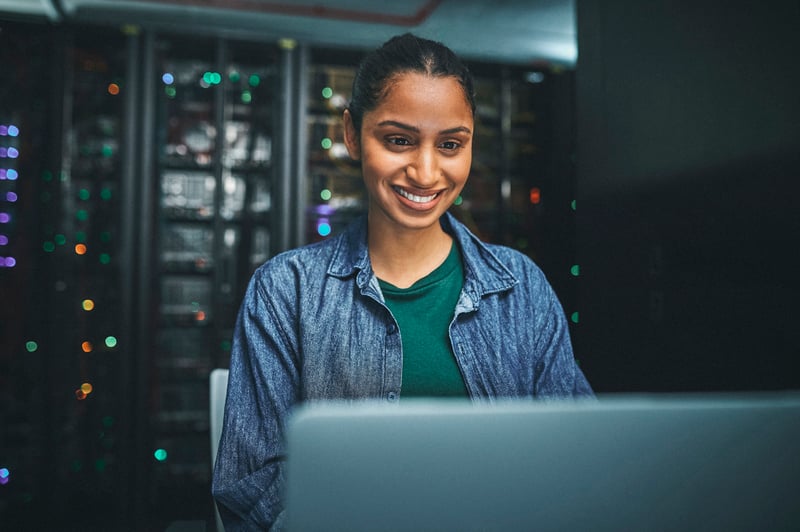 1. Manufacturing
Manufacturers are the most obvious types of organizations requiring Dynamics 365 Field Service - they inevitably need to establish production and servicing processes to build, maintain, and repair their equipment.
With Dynamics 365 Field Service, manufacturers can expedite the production and servicing process and improve their customer experience.
2. Utilities
Much like with manufacturers, servicing is a large part of every utility company's business process.
Whether it's water, gas, electricity, or high-speed internet, problems inevitably occur.
Utility companies need to establish servicing processes that minimize the damage caused by breakdowns, and Dynamics 365 Field Service is the best tool to accomplish exactly that.
3. Healthcare
Dynamics 365 Field Service is required whenever patients need help in their homes or their Health Care Provider's office.
These types of services normally include:
Administering specialty drugs
In-home nursing
Injection training
Education programs that require specialized Field Nursing Staff
With Dynamics 365 Field Service, healthcare providers can improve the quality of the treatment patients receive by adhering to specific programs and using Dynamics 365 Field Service to manage all the employees involved in the process.
4. Equipment Maintenance
There are over 5.5 million workers employed for installation, maintenance, and repair occupations in the U.S. alone. Dynamics 365 Field Service offers them more than just a reactionary method of equipment maintenance.
So, instead of only responding to issues when something goes wrong, Dynamics 365-empowered service providers can maintain oversight of all the products placed with different customers.
And through the application, they can also:
Track the service history of every asset
Connect customer assets to sensors that analyze the performance and trigger IoT alerts whenever an asset requires maintenance
Microsoft Dynamics 365 Field Service Options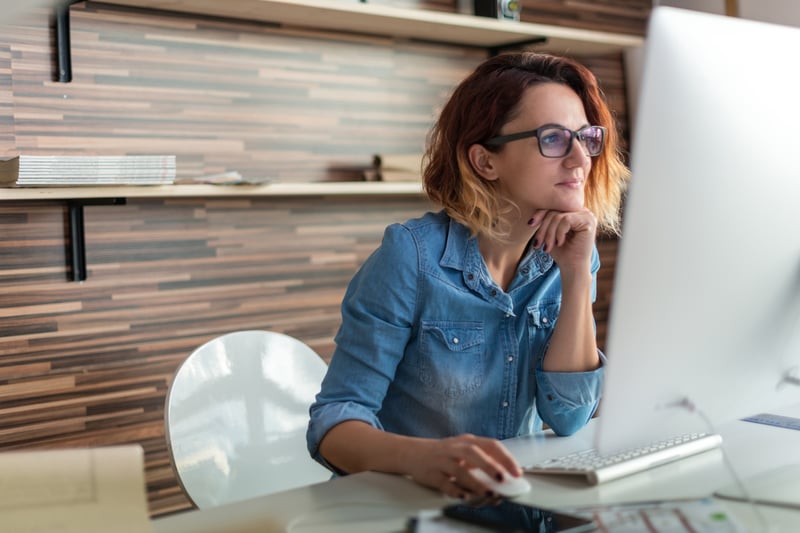 1. Work Orders
The application defines the service work a particular job requires through work orders. It records the details of the problem and the resources required to solve it.
Every work order has different elements that define its parameters, such as:
Incident types: Service templates allow service providers to create work orders for routine service jobs quickly.
Priority: This option defines the importance of each job.
Work order type: Categorizes different types of work such as installations, repairs, upgrades, etc.
Time groups: Specify time groups during which the technician can complete the service. For example, 10 AM until noon or midnight until 2 AM.
2. Billing Capabilities
This option provides the framework that allows Dynamics 365 Field Service to generate invoices and work orders automatically. This capability is especially useful for maintenance work where technicians regularly complete the same activities.
Service providers and their customers can decide on the frequency of the work orders. The agreement record can detail:
Customer billing information
Work start and end dates
Payment terms
Tax codes
3. Scheduling and Dispatch Tools
Microsoft Dynamics 365 Field Service uses Universal Resource Scheduling to schedule every field service requirement.
In other words, it schedules technicians and the resources they need to complete the job. With this function, the application optimizes the use of tools and technicians.
4. Communication Tools
Whether it's text, voice calling, or video calling, Microsoft Dynamics 365 for Field Service does everything in its power to provide companies with the tools they need to improve their internal and external communications.
This is particularly helpful for improving customer interactions or helping a technician resolve a problem out in the field.
5. An Easy-to-Use Mobile Application
Technicians in the field often need access to data, the chance to update their work orders, or access to other resources while out in the field.
Dynamics 365 Field Service mobile application answers that need. The app offers features like:
Camera capture
Barcode scanning
Driving directions
Time entry
Inspections
Reporting
6. Asset Management
This capability allows companies to track the assets they're responsible for inspecting, maintaining, and repairing. It gives companies oversight of every asset, including the client currently using it, its location, the next maintenance date, and so on.
Companies also gain insight into the asset's service history, allowing them to make appropriate decisions on when to service it next (or replace it).
7. Preventive Maintenance
Preventative maintenance, a part of a company's overall asset management, includes jobs like calibration, regular service, and inspection.
Companies can set up maintenance rounds during which they service and inspect a number of assets that fall into the same category, making lives easier for their technicians.
8. Inventory, Purchasing, and Returns Capabilities
Most companies are essentially halfway stops for materials, products, etc. They bring in raw materials, create their products, sell them, and then some of them get returned.
Somebody needs to keep track of all that movement which is why this specific capability is one of the most important Microsoft Dynamics 365 for Field Service has to offer.
Through the application, users can keep track of supply lines, create and fulfill order requests, and handle product returns.
9. Time Tracking
Time tracking capabilities, or time entry capabilities, allow companies to track the time their technicians spend resolving issues. This capability is useful because it offers insight into:
Reporting
Utilization rates
Accurate billing and invoicing
10. Analytics for Reporting
Microsoft Dynamics 365 for Field Service offers analytics on key performance indicators. These findings help companies improve their logistics and optimize their resource management.
These key performance indicators include:
Work orders
Scheduling activities
Customer interactions
Related Products For Your Microsoft Dynamics 365 Ecosystem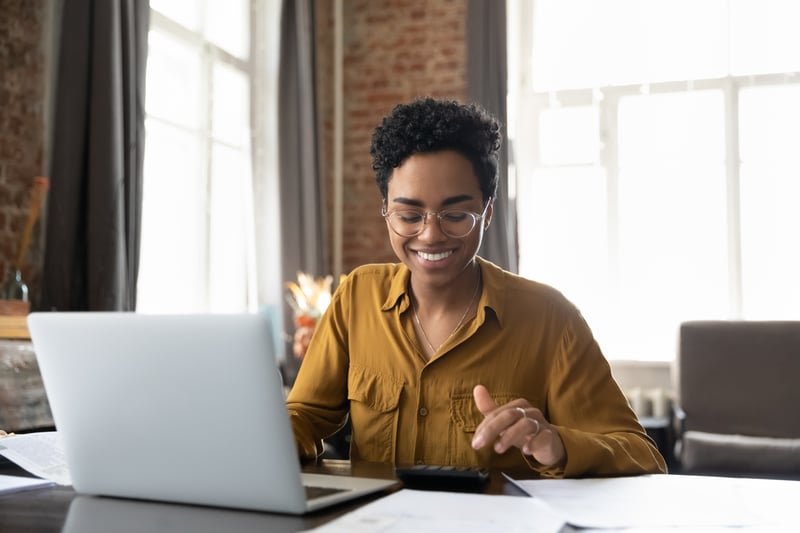 There are a number of additional products in the Dynamics 365 family that integrate well with Field Service to extend its capabilities. Let's explore three of those options:
1. Dynamics 365 Remote Assist
The Remote Assist application helps technicians share their views in real-time with experts who can help them navigate the problem.
This can include:
Collaborative maintenance and repair
Remote inspections
Knowledge sharing
Training
This option allows companies to scale their expert knowledge as their most skilled employees don't have to visit each site in person.
Many of the daily problems technicians deal with are too complex to resolve through text messages or voice calls. That's why Remote Assist's video calling enables advisors to walk technicians through the process as if they were in the same room.
2. Dynamics 365 Guides
Guides is a mixed-reality application that gives employees holographic instructions during the flow of work through the Microsoft HoloLens.
These instructions can include:
Images
Videos
3D holographic models
These instructions tell technicians the exact next step they should take, how to perform the task, and where. It helps expedite the learning process and ensures technicians make far fewer mistakes.
3. Dynamics 365 Customer Service
Dynamics 365 Customer Service brings companies all the tools, information, and functionalities they need to deliver the optimal customer service experience.
The application achieves this feat by offering its users the chance to:
Track customer issues through cases
Record all interactions related to a case
Share information in the knowledge base
Use AI-driven embedded insights and analytics to provide agents with timely info
Collaborate with experts via Microsoft Teams
How To Get Started With Microsoft Dynamics Field Service
Microsoft Dynamics Field Service comes in many variations, especially if you consider all the related products that may or may not be useful to your organization's specific needs.
But how can you be sure that you'll select the right ones?
Well, the truth is, you can't (on your own), and too many companies have found themselves paying far too much for licenses and features they never used.
The problem has become so widespread that Microsoft Licensing Optimization services have come to life.
Licensing optimization's goal is simple:
Clean up your tech stack
Future-proof your business
Improve security in the cloud
Lower costs
It takes the guesswork out of the equation and leaves you secure in the knowledge that you have the features your organization requires without overpaying for things you'll never use.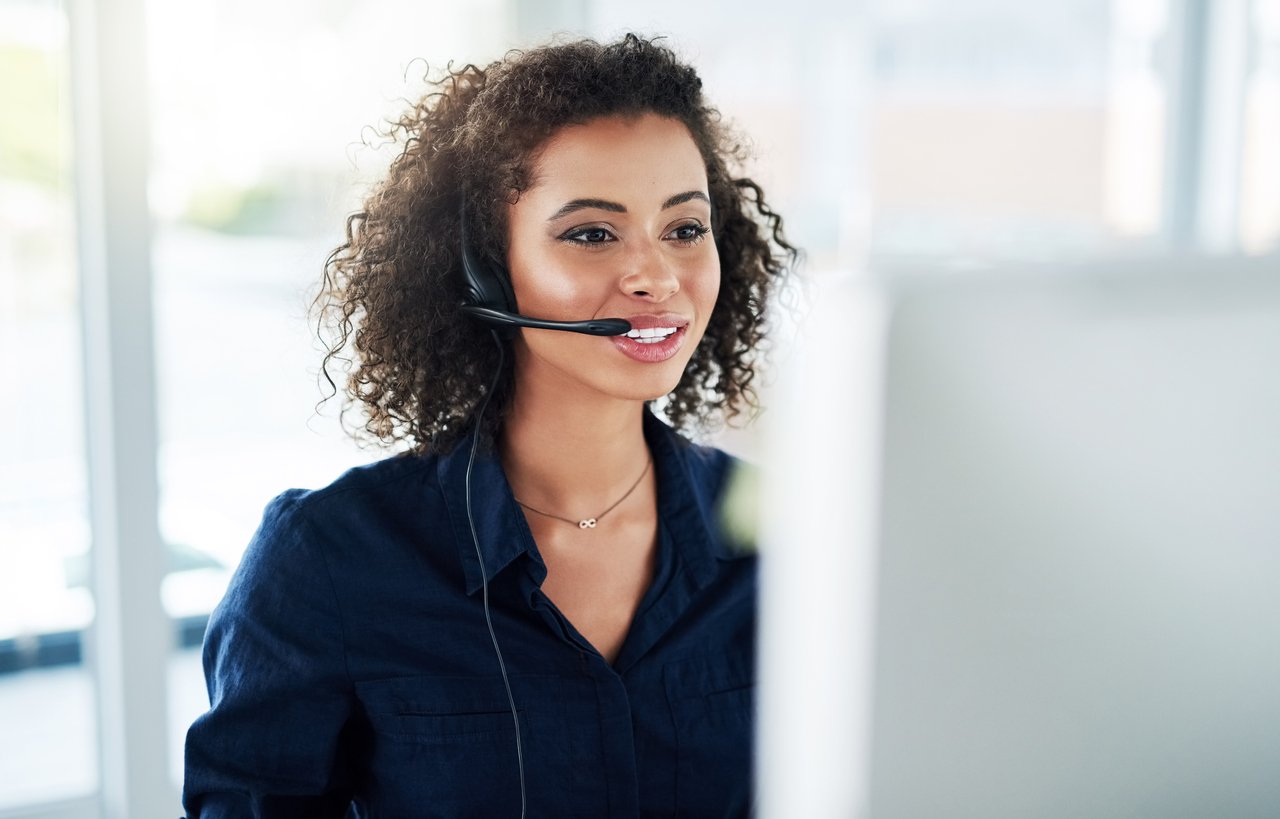 Need Help with Microsoft Licensing?
Leave your Microsoft licensing, security, and software solutions to us so you can concentrate on moving your business forward.
Drop Us a Line
Dynamics 365 Field Service FAQs
"Is Dynamics 365 Field Service Available On-premises?"
Yes. Microsoft Dynamics 365 for Field Service Version 7 is available on-premises.
Users merely have to download the application on their computers and install it.
"What is Field Service Management?"
Field service management is a process that gives the employees who work in the field all the resources and tools they need to complete their tasks and do so in the most efficient manner possible. Field service management includes work scheduling, resource scheduling, offering access to data, the establishment of communication channels, and much more.
"What Does a Field Service Manager Do?"
A field manager is the job title of a person responsible for a team of technicians who work in the field, executing work orders. It's their job to oversee their day-to-day operations, coordinate their efforts, and work to ensure their team members always have access to the tools and assets they need to complete their jobs.
Dynamics 365 Field Service Is a Life Saver Onsite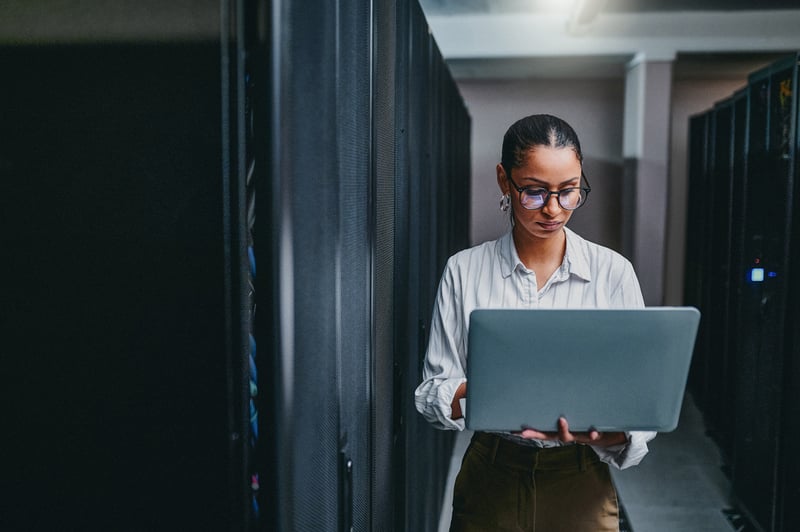 Any company that is serious about providing their customers with a positive onsite experience must consider implementing Dynamics 365 Field Service.
Frankly, it's as simple as that.
Between preventative maintenance and time tracking, the app's billing capabilities, and communications tools, Dynamics 365 Field Service offers companies all the benefits and features they need to ensure their onsite customer work becomes the strongest part of their business.
So visit our website or get in touch to learn more about Dynamics 365 Field Service and how it can impact your company.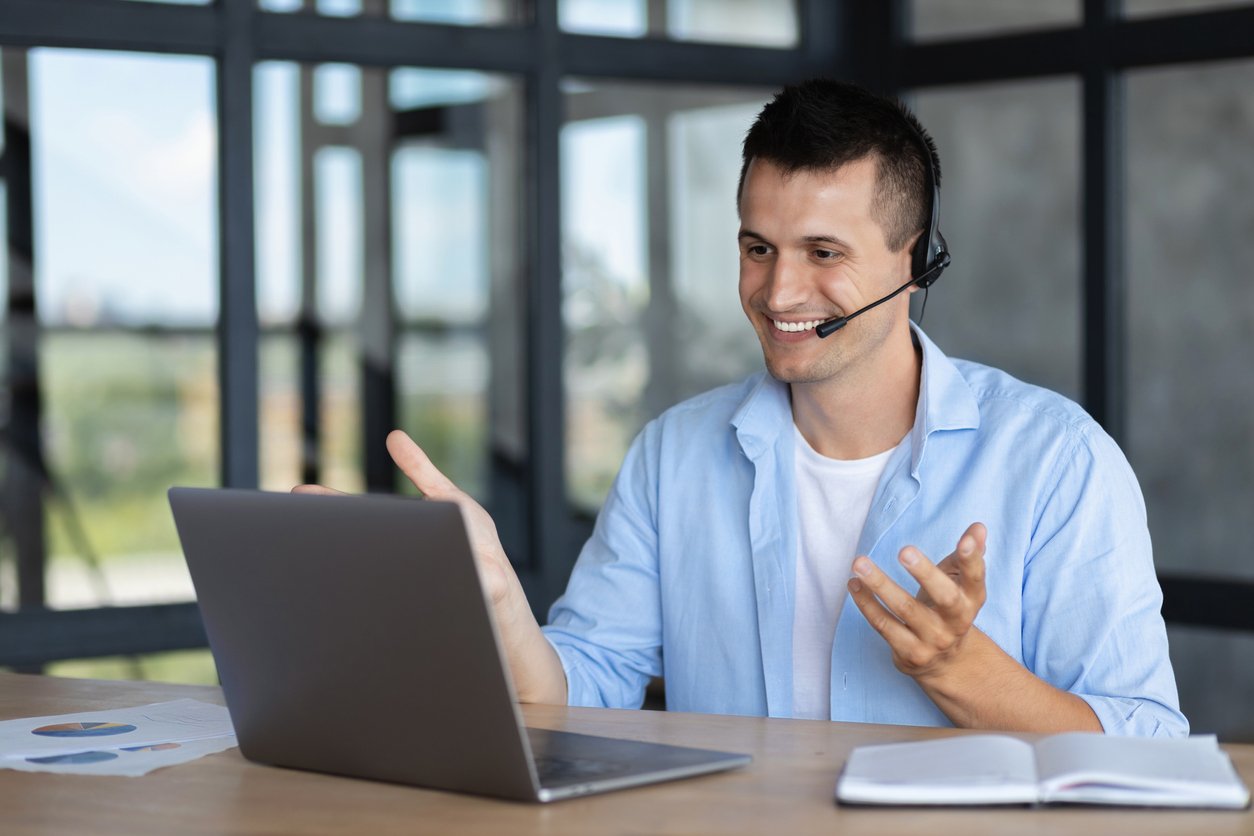 Get Started Today
We'll build a secure and complete Microsoft software solution for your business while you concentrate on what's important.
Contact Us