The easy way to enable remote working at your company
The modern workplace offers unprecedented flexibility. Where employees once had to be working on premise, many can now work remotely. With the rise in remote work has come a rise in contingent staff, usually contractors with a specialty they can often do from afar, without being in your offices or using your machines. The best part is, you as a business owner can leverage contingent staff and cut costs while still limiting the number of people with access to your network and carefully controlling how much access each person has.
The contingency plan
Several years ago, Amaxra started hearing from a number of clients that they were finding it increasingly difficult to provide corporate network accounts for the contractors we were providing to them. Most of these clients were already using Office 365, so we decided to leverage its capabilities to solve this challenge. We were able to support Amaxra contractors by giving them the access they needed and at the same time address our clients' concerns by providing a way to limit overall access. Our consultants were able to keep doing their jobs and our customers got the productivity they needed without sacrificing security.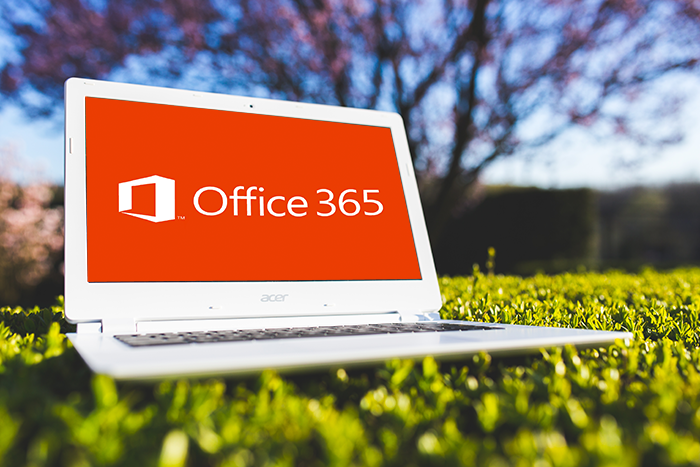 Since then, Amaxra has been leveraging this technology to help people continue working when they don't have full access to the company they're contracting for. From small start-ups to Microsoft-sized enterprises, the capabilities of Office 365 can help many businesses efficiently leverage contingent staff while still adhering to their company's security policies.
Convenience and security
More and more businesses are opting to go this route—rather than working solely with fulltime staff—because of the many advantages it offers for augmenting their workforce for specific projects or seasonal blips. At Amaxra, people contract our busy Resourcing Department all the time, asking us to provide an expert to help with a specific requirement. This can be anything from a graphic designer to a copywriter, SharePoint expertise or a CRM expert, project manager and more. Most of these positions don't need full network access. With Office 365, businesses are able to grant each consultant the specific access they require. This can be as singular as read only access to a single document to permissions to alter entire swaths of their network or anything in between. What level of permission is provided is up to the customer.
How it's done
By enabling a SharePoint site for external user access, a customer can grant contingent staff access to the site(s) necessary on a daily basis in order to do their job without giving them authorizations that only fulltime employees should have. In addition, businesses can use Skype for Business to communicate over IM or connect seamlessly with the capabilities of Skype Federation. This allows two or more organizations to link their accounts in such a way that customers and contingent staff are able to communicate and see each other's status (away, busy or available) and then the client or consultant can add key contacts to their individual Skype for Business directory.
Amaxra has the added advantage of an exceptional office staff who are always available. Across the spectrum of our various specialists, we can support our consultants in whatever they need in order to keep working. For example, if they need to set a meeting but don't have access to a customer's calendar, we can help facilitate this requirement.
A win-win arrangement
By leveraging Office 365, contingent staff everywhere can access the intelligence necessary to provide businesses with the essential functions they need. At the same time, the businesses they serve can still be confident they are maintaining a tight level of security.
It's a happy ending for everybody.