Why Are Microsoft Consulting Services Essenti...
Microsoft has updated its licensing and service packages again.
So, what does it mean for you?
As the IT manager of your company, it's up to you to demystify it.
But you had just gotten a grip of the previous Microsoft licensing regime… and had just settled on the best combination of Microsoft products for your company's needs.
And on top of that, you had even presented your recommendations to management and garnered all the support you needed to go ahead.
Now, all that has changed, and it's back to the drawing board. You need to find out what's new and what it means for your organization… We understand your frustration!
Now imagine you had a Microsoft expert on staff. You could simply get them to do the "demystifying" as you focus on running your IT team.
Well, stop imagining and keep reading – we'll take you through Microsoft Consulting Services and show you how to get a Microsoft expert on your team.
Let's get started!
What Are Microsoft Consulting Services?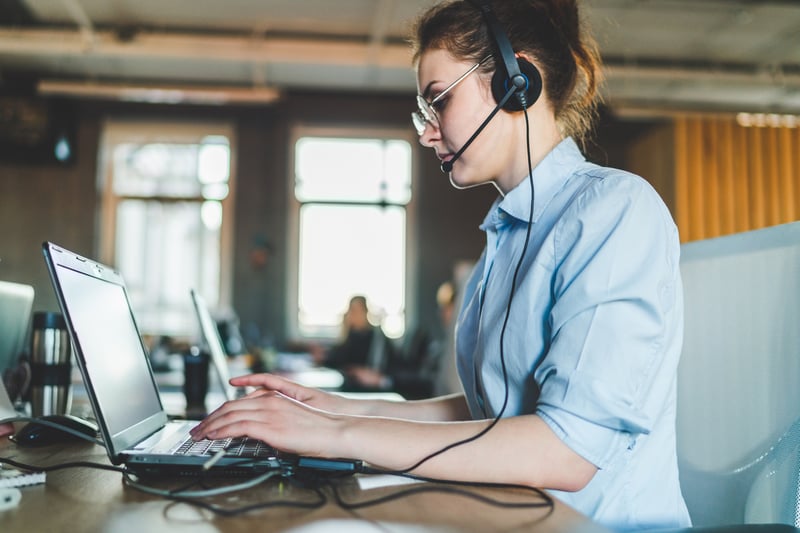 Microsoft Consulting Services are offered by Microsoft partners who provide support for the installation and maintenance of Microsoft applications and operating systems.
Microsoft offers productivity-enhancing software solutions for any business purpose you can think of, from customer relationship management (CRM) to app development and much, much more. The majority of these software solutions are licensed to users and delivered "as a service" via Microsoft's secure cloud infrastructure for maximum convenience. And while this is great news for business owners, it also poses a serious challenge:
How do you choose the right collection of products and licenses for your business?
A wrong decision could mean paying for solutions you don't need.
Although Microsoft provides support services and documentation to customers, the waiting period for getting help directly from Microsoft can be long.
The documentation is also confusing if you're not sure what you're looking for. And that's where a qualified Microsoft partner like Amaxra is needed.
With Amaxra as your Microsoft partner, our experts become your single point of contact on all things Microsoft. You get 24/7 support that helps you solve simple issues with Microsoft solutions without the long wait. You'll also know how licensing changes can affect your business and which product bundles will suit your unique business needs.
Before we examine the benefits of working with a Microsoft partner, let's look at the four types of Microsoft Consulting Services at your disposal.
4 Types of Microsoft Consulting Services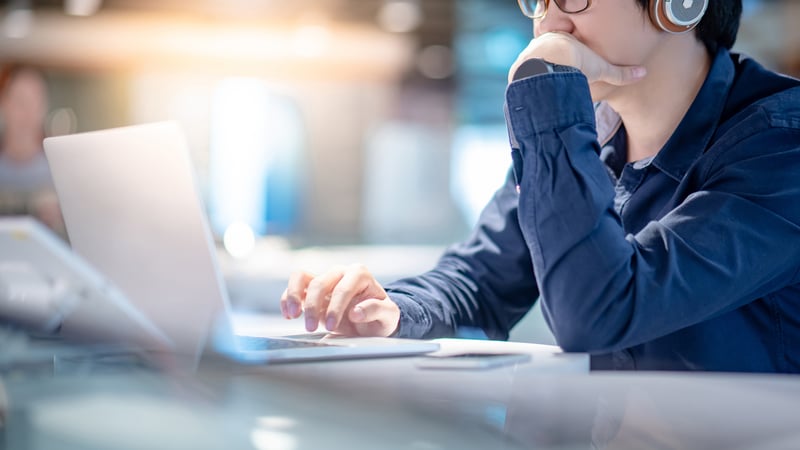 Here's a brief overview of the four key types of Microsoft Consulting Services:
| | |
| --- | --- |
| Microsoft Service | Description |
| Modern Work Consulting (Microsoft 365 Consulting Services) | Deploys the cloud-powered version of Microsoft Office productivity software and services for business use |
| Dynamics 365 Consulting | Improves the business efficiency of sales, purchasing, finance, and customer service with a cloud-based CRM solution |
| Microsoft Azure Consulting | Enables users to integrate and manage environments with services designed for hybrid cloud |
| Security/Cybersecurity Consulting | Defends a business' devices, networks, and servers from malicious cyber attacks |
Let's take a closer look at each.
1. Modern Work Consulting (Microsoft 365 Services)
A Modern Work Consultant typically helps businesses deploy a broad array of Microsoft 365 solutions. Microsoft 365 apps, such as the venerable Microsoft Office apps (e.g., Microsoft Excel, Word, PowerPoint, and Outlook), are combined with cloud-powered collaboration and management services such as Microsoft Teams and Intune to enhance business productivity.
Teams Consulting
Businesses use Microsoft Teams, the built-in collaboration tool in Microsoft 365, as the hub for modern work. Employees can chat, meet, and share files online securely and instantly from the Teams app on their PC, Mac, or mobile devices. Working with a Modern Work consultant, you get a Microsoft expert who helps you identify the various integrations between Teams and your existing business apps and processes. Consultants from proven Microsoft Teams implementation partners such as Amaxra find the best ways for your employees to collaborate effectively anywhere and on any device.
Microsoft Intune Consulting
Microsoft Intune is a cloud-based endpoint management solution. Meaning that it manages user access to applications and data while protecting networked devices from unauthorized access.It also simplifies app and device management across your end-point devices, including mobile devices, desktop computers, and virtual endpoints.
An experienced Microsoft Intune consultant will help you protect access and data on organization-owned and personal user devices. This will prevent cybersecurity threats to your cloud or network data. Modern Work consultants with Microsoft Intune experience also take up the configuration of device settings to meet compliance requirements. Implementing Intune at your organization helps secure your remote workforce through integrated mobile device management (MDM). For example, an MDM solution such as Intune empowers an IT manager to disable an employee's lost or stolen devices to secure business data-even if the device is the employee's personal phone or tablet-without erasing the employee's personal data on the device.
Microsoft Exchange Consulting Services
Microsoft Exchange is Microsoft's cloud-based email, contact, calendaring, and scheduling platform. It runs exclusively on Windows Server operating systems, and quite a number of those servers are not in the cloud yet.
Exchange is crucial for enabling modern workforces. If your business has not migrated your Exchange Servers into the cloud, then a Modern Work consultant can help plan a non-disruptive migration to Exchange Online from your current email platform.
In simpler terms, you can seamlessly move all email accounts and calendars from your old Microsoft Exchange servers into the new cloud-based Exchange Online without stopping your business server or causing downtime.
The consultant will also automate admin tasks for your business. This optimizes the management of your email server and makes staff more productive. A consultant with Exchange expertise also helps with any troubleshooting to keep your new Exchange Online system productive.
2. Dynamics 365 Consulting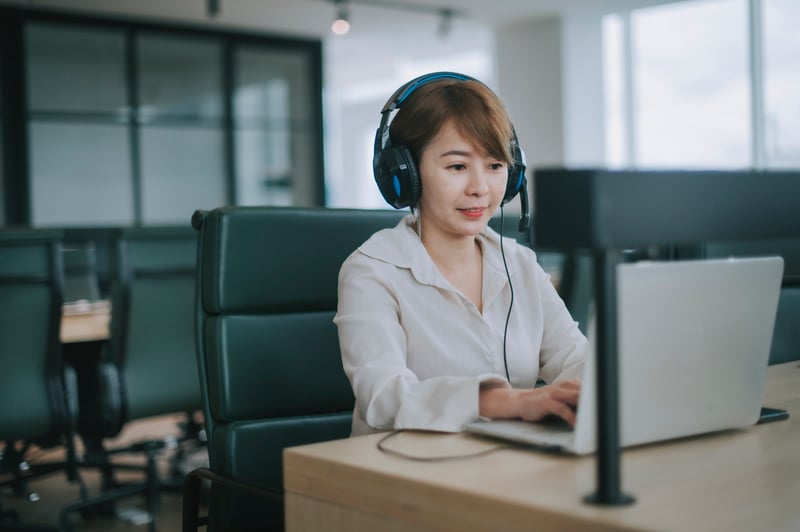 As a robust line of enterprise resource planning and customer relationship management solutions, Dynamics 365 helps organizations of all sizes create connections with people, data, and processes, driving more efficiency and reducing operational costs along the way. One of the main tools in the Dynamics 365 suite of business applications is Microsoft Dynamics 365 CRM.
Microsoft Dynamics 365 CRM Consulting
Microsoft Dynamics 365 is a powerful cloud-based customer relationship management system (CRM) that can make big impacts on businesses, large and small-but only if it's configured appropriately to your business's needs. Your Dynamics 365 CRM can be deployed as a cloud-based or on-premise system and has a full suite of features such as customizable dashboards, visualizations, and of course, customizable workflows that encourage collaboration and communication and alignment of different departments such as sales and marketing.
A Microsoft Dynamics 365 consultant can help you take full advantage of the CRM tool, including performing adjustments to the configuration of the system as your business needs change over time.
Other functions that your Dynamics 365 CRM consultant can perform include:
Establish the connections with the 3rd-party applications your business currently uses (if, for example, you use a 3rd-party app for booking client meetings) to ensure that your Dynamics 365 CRM environment acts as a centralized repository for client information
Optimize connected Microsoft application licenses to ensure that your business is only paying for the licenses that are needed
Provide training to each functional area of the organization to make business processes more efficient and boost staff productivity
Provide process modeling to optimize the workflows in every department of your business to ensure that the CRM is aligned with your organization's processes
Provide continuous support
3. Microsoft Azure Consulting
Azure is Microsoft's secure global cloud platform. Not only do all Microsoft 365, Teams, Dynamics, and other cloud-powered Microsoft services run on the Azure platform, it is also an open platform that millions of software developers use to build and run their custom cloud apps and services.
Microsoft Azure has over 200 cloud-based products and services. Because of this dizzying array of options, most companies only use a fraction of the cloud solutions they are paying for. Amaxra's expertise in Azure consulting can evaluate what cloud assets you currently have, determine who is using what, and help you keep track of it all. Your consultant will advise on how to easily scale up and down depending on the demand your business has for infrastructure.
Your consultant will advise on how to easily scale up and down depending on the demand your business has for infrastructure. This saves on cost because you only pay for what you use.
4. Cybersecurity Consulting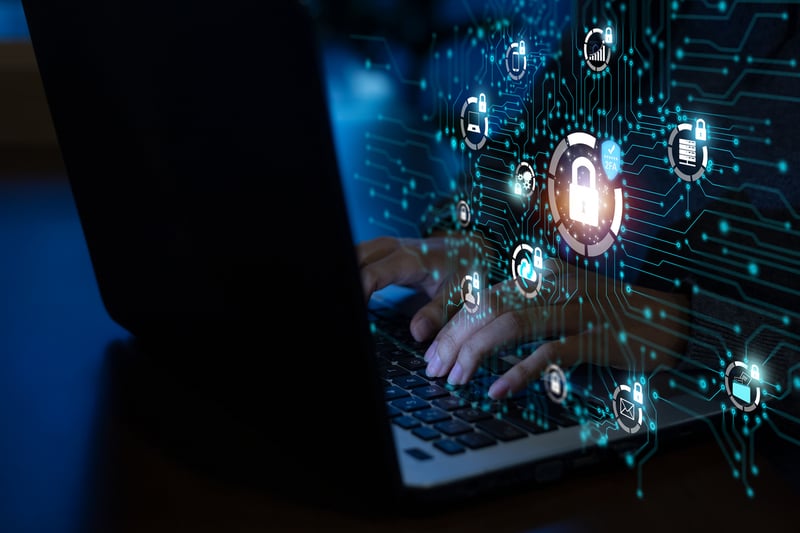 Cybersecurity is the practice of defending devices and servers from malicious attacks. These devices include computers, mobile phones, tablets, networks, electronic systems, and data.
The worst part of a cybersecurity breach is that many businesses don't even know they've already been hacked. It can often take months before a company's IT team detects an intruder in their systems. Stats show that in 2021, the average time was a whopping 286 days from breach identification to containment. Imagine how much damage can be done to a company's data and information within this time.
So Microsoft has decided to invest $1 billion in cybersecurity every year.
And a Microsoft security partner teams up with your IT, privacy, in-house risk, and compliance teams to build your organization's security governance.
They keep an eye on your devices, networks, and systems to quickly identify and neutralize any cybersecurity threats against your company.
A gold Microsoft partner like Amaxra provides optional additional layers of security for businesses that want to take more solid measures.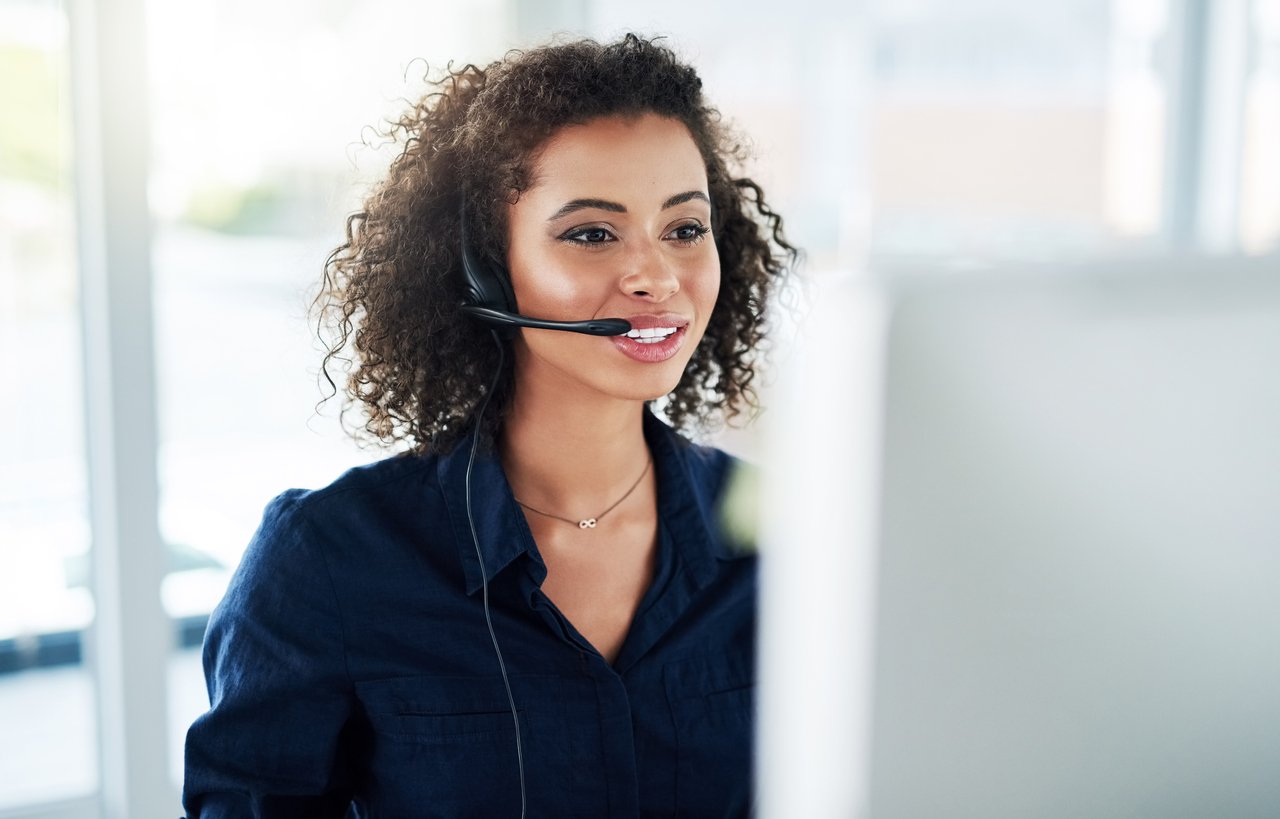 Need Help with Microsoft Licensing?
Leave your Microsoft licensing, security, and software solutions to us so you can concentrate on moving your business forward.
Drop Us a Line
4 Benefits of Microsoft Consulting Services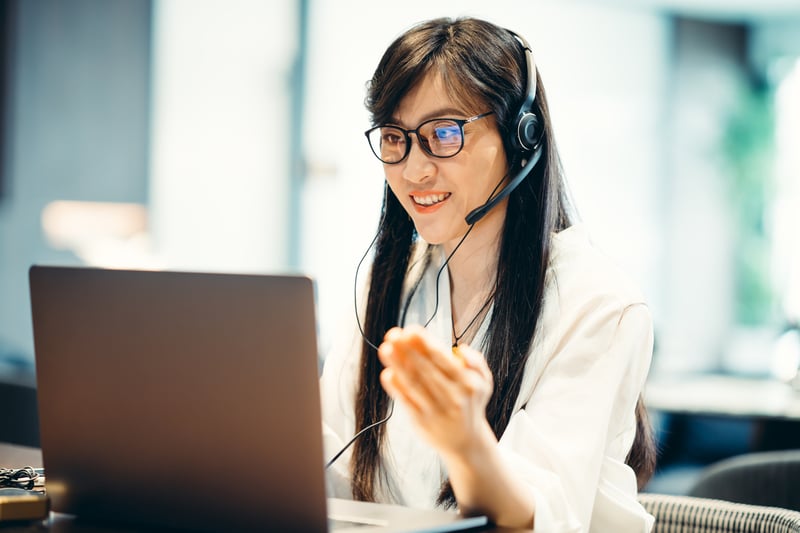 First, here is a quick overview of four key benefits you'll get with Microsoft Consulting Services:
| | |
| --- | --- |
| Benefit | What it means for your business |
| Direct customer support | You have direct access to a Microsoft expert. |
| Enhanced Microsoft tenant security | You gain secure remote access to your Microsoft cloud solutions. |
| Easy Microsoft licensing and product management | Consultants identify tools that suit your business projects and operations and advise on the licenses you need. |
| Lower cost | Experts help you plan, implement and adopt business solutions that reduce undue costs. |
And now, a more detailed look into each benefit:
1. Direct Customer Support
A major challenge faced by Microsoft product users is being stuck in the support loop and having to wait for a long time to fix simple issues. A Microsoft consultant provides:
The privilege of having direct access to a Microsoft expert - This gives you the most accurate, up-to-date, and knowledgeable implementation methods of Microsoft products.
Faster resolutions for support issues.
Timely updates about the changes and improvements that are constantly being made by Microsoft to their products.
Insight into the analytics you get from the Microsoft solutions you use - will allow you to make informed, data-driven decisions for the future of the business.
Also, the personal approach that a consultant offers will provide a better user experience, making your journey with Microsoft products smoother.
2. Enhanced Microsoft Tenant Security
Microsoft Consulting Services ensures secure remote access to both your corporate-provided and employee-owned devices connecting to your Microsoft cloud solutions (called "endpoints" by IT experts).
The consultant works with your internal IT teams to provide an assessment of your Microsoft cloud solution's security and advise on how to strengthen against vulnerabilities.
When your company partners with Amaxra, you can access optional add-on security services that are based on the number of users you have.
Meaning that you can purchase additional cyber security management features at the base cost. Your data will be protected without raking up a huge bill at the end of each month.
3. Easy Microsoft Licensing and Product Management
The Microsoft consultant begins by gathering the business requirements and goals from you and your team. They will then take stock of the current technologies you use and give advice on where improvements are needed.
The consultant will then identify and present the best Microsoft services and tools that will suit your projects and business operations.
You'll be advised on how to implement the technologies and integrate the current tools in your stack with Microsoft tools.
With Microsoft tools comes Microsoft licensing. Microsoft Consulting Services will guide you through the licenses you need for the products and tools specified in your solution.
You also get notified whenever there are licensing changes - which is often - and how these changes affect your business.
Lastly, the consultant will offer guidance on compliance and train your staff on how to use Microsoft tools effectively. This will boost productivity and collaboration among your team members.
4. Lower Costs by Consolidating Microsoft Assets
A Microsoft partner will identify the subscriptions and licenses you already pay for and optimize them to save you money.
They do this by working with your business to plan and deploy a cloud-powered Microsoft business solution that will reduce undue costs by streamlining your systems.
In other words, the consultant will make sure you only pay for the licenses you use or that are essential to your business.
Another way your business can reduce costs is by working remotely. Since Microsoft focuses on online business implementation, having a consultant build and deploy a unified Microsoft 365, Teams, and Dynamics solution helps you boost remote team management and collaboration online.
Therefore, you can reduce the physical costs of the business, including running outdated on-premise servers for legacy software.
What's more, a Microsoft partner like Amaxra will look out for your Microsoft products at the same cost as going directly through Microsoft. You get all the listed benefits at no additional cost.
How to Get Started with Microsoft Consulting Services
With all these benefits in view, you may be wondering where to start with Microsoft Consulting Services.
Simple - get in touch with a Microsoft partner and begin getting the help you need to scale your Microsoft product efficiency.
Whether you need to:
Conduct an audit to find out how effectively the Microsoft products you pay for are working for your business
Look for alternative options to all the unused features under a certain license
Decipher complex documentation or talk to Microsoft support
Building a relationship with a Microsoft partner like Amaxra, who will guide you through all of this, is a solution worth pursuing.
Get professional help from Microsoft experts on:
Microsoft Cloud Solutions
Microsoft Licensing optimization
Dynamics CRM consulting
Remote work enablement
Microsoft Telephony
Microsoft Office 365 consulting
Microsoft Solution Deployment
Security and cybersecurity consulting
Microsoft Consulting Services FAQs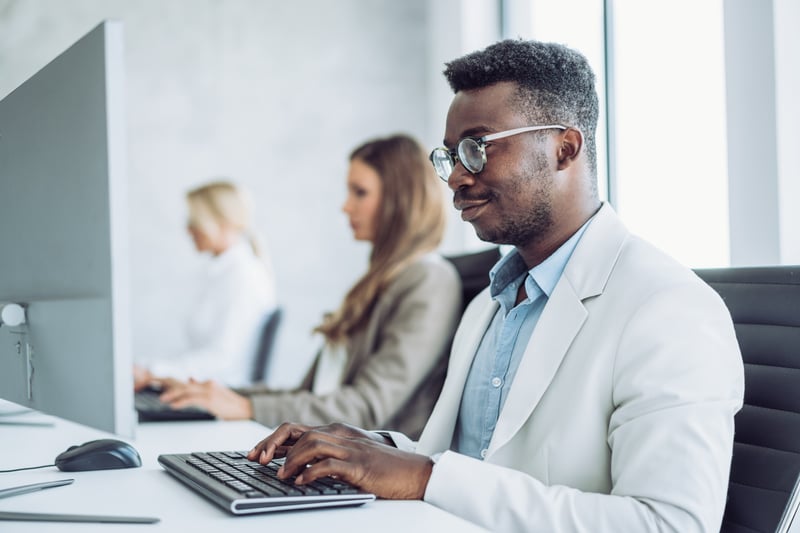 "Does My Business Need Microsoft Consulting Services?"
If you don't already have a Microsoft support expert on staff, you definitely need Microsoft Consulting Services. Microsoft partners, like Amaxra, deliver a cloud-based solution to suit exactly what your business needs. They can help regardless of whether you're conducting a digital transformation or simply wanting to enhance your business processes and boost productivity.
"What Can Microsoft Consulting Services Help Me With?"
Microsoft Consulting Services usually fulfill different roles depending on your organizational needs. They help you select the right products to solve business challenges by identifying gaps present in your current business procedures and then coming up with ways to optimize these processes and boost productivity.
Additionally, the Microsoft Consulting Service provider works as a guide on implementing and installing Microsoft products and services while ensuring compliance with complex licensing and strengthening data security.
Here are a few other key things that Microsoft Consulting Services offer your business:
Providing continued customer support
Performing risk assessments and recommending mitigations
Staff training on how to use Microsoft solutions
Connecting departments through collaboration using Microsoft Teams
Completing seamless data and platform migration
Updating outdated tools and streamlining processes
Assessing analytics to draw insights for future planning and decision making
"What Areas Do Microsoft Business Solutions Cover?"
You can find almost any business solution on Microsoft. However, the main areas that Microsoft focuses on include:
Customer Relationship Management (CRM)
Business Intelligence insights (BI)
Cloud computing
Artificial Intelligence
Data storage and analysis
User experience design (UX)
Enterprise Resource Planning (ERP)
Digital design
Prototyping and testing
These solutions make your business updated to current standards and future-ready.
This is achieved through the flexible scalability options and advanced tech updates that Microsoft provides from time to time.
Conclusion
Microsoft Consulting Services provide 24/7 support for installing, updating, and maintaining Microsoft applications and operating systems.
This means:
You'll no longer have to wait for ages to contact Microsoft directly
Your issues will be resolved swiftly
Licensing changes won't surprise you
You'll always be using the product bundles that suit your business needs best
Still wondering whether your business needs Microsoft Consulting Services?
The answer is a resounding yes.
Whether you're a small, medium, or large enterprise, you need Microsoft Consulting Services to effectively manage your Microsoft products and save money on licensing.
Get in touch today, and we'll help you realize the benefits of Microsoft Consulting Services.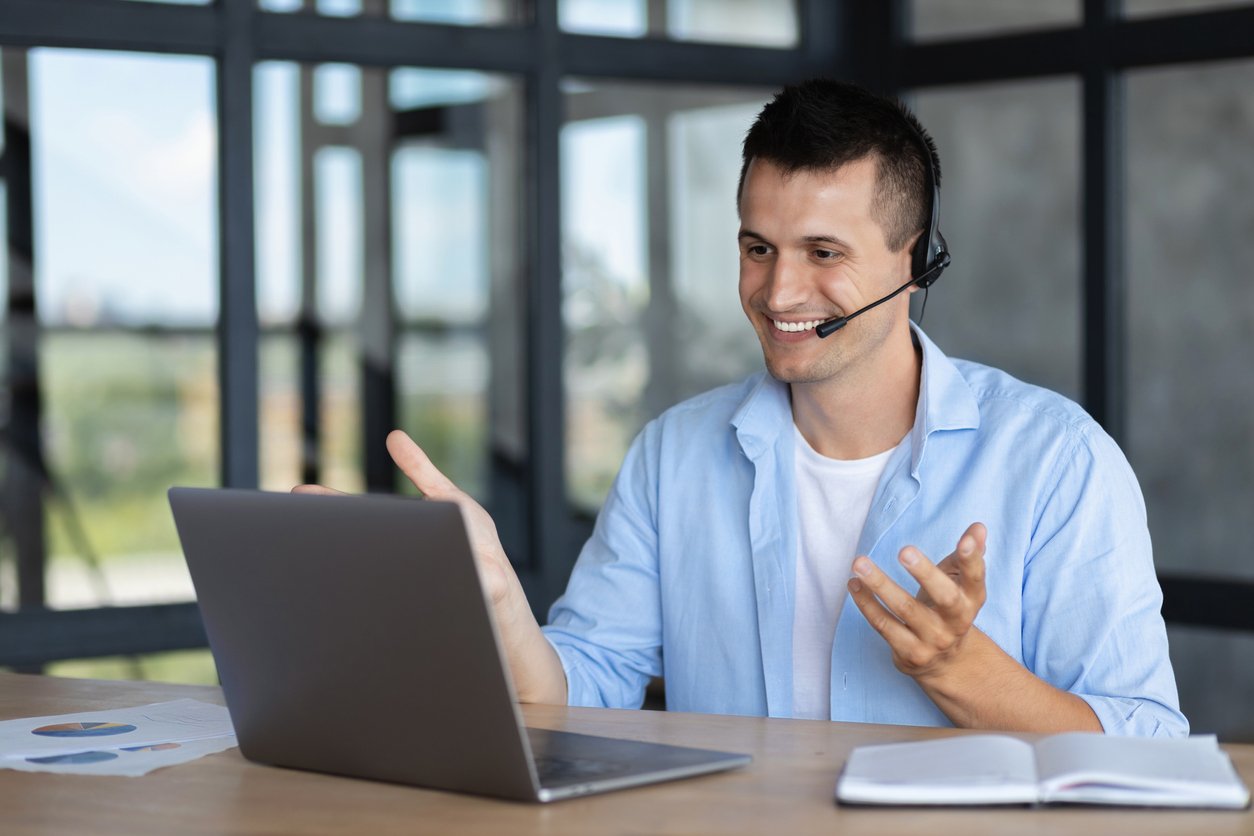 Get Started Today
We'll build a secure and complete Microsoft software solution for your business while you concentrate on what's important.
Contact Us