Microsoft Edge vs Chrome vs Firefox - Which One Is Best?
Web browsers have a rich history. Back in the day, we used browsers like Netscape and Mosaic to browse the internet. Eventually, browser security and functionality increased, leading to more browser options. One of the notable options when it comes to Microsoft browsers is Internet Explorer.
In the early 2000s, Internet Explorer was the most used browser, with over 90% usage share in 2003. But the key reason why this number was so high is likely because IE was bundled with the Windows operating system (OS) at the time. Unfortunately, IE was plagued with issues: it often crashed, had its fair share of bugs, and didn't follow typical standardizations (like with displaying CSS, as an example). This soured people's perception of Microsoft-developed browsers, and that has leaked into the discussion surrounding Microsoft Edge, even though it's arguably a better version of Google Chrome and was built using the same technology (Chromium).
The reality is many users, business professionals, and IT teams included use the included Edge browser in current versions of Windows as a tool to download Mozilla or Chrome. But are those other popular web browsers really the best option for businesses? This article takes a closer look at each of them.
What Is Microsoft Edge?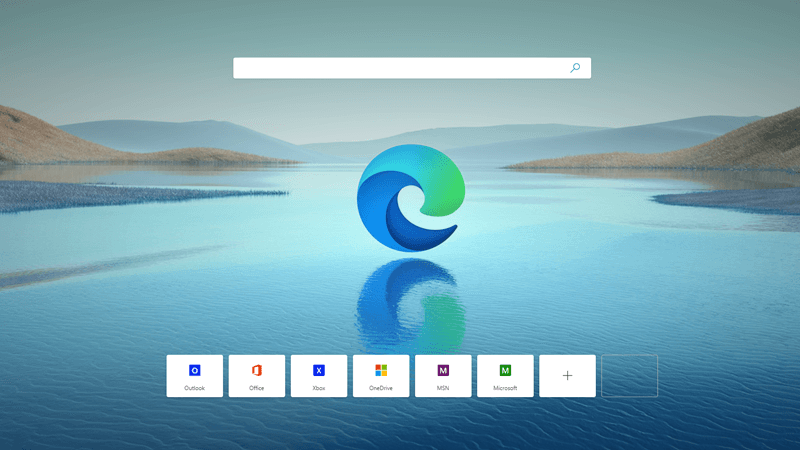 Microsoft Edge was introduced in 2015 to replace Internet Explorer. Edge is available on major Operating systems such as Windows, macOS, iOS, and Android.
But is Microsoft Edge good? Edge has a modern user interface with several features, such as integration with OneDrive and Office 365, Developer Tools, and SmartScreen Filter, to enhance productivity and user experience while keeping you safe against phishing and malware attacks.
What is Microsoft Edge Used For?
While regular users would use Microsoft Edge for browsing the internet, it has specific security functions and other features that cater to business use.
Security
The following security features of Edge help ensure a secure browsing experience:
SmartScreen Filter: This feature protects users from phishing and malware attacks. It looks up the URL of a website against a database of known malicious websites and signals a warning if the site is suspicious.
InPrivate Browsing: InPrivate mode allows users to browse the web without saving cookies, history, or temporary files. Other people cannot snoop on your browsing activity when in this mode.
Microsoft Defender SmartScreen: This feature protects users from downloading and installing malicious software. It checks the about-to-be-downloaded file against a database of known malicious software and flags a warning message if the file is suspicious.
Tracking Prevention: This anti-tracking feature helps you avoid being tracked by third-party websites and advertisers. It blocks tracking cookies and scripts, halting companies' unconsenting collection of your data.
Password Monitor: This feature alerts users of password compromises in a data breach. It warns the user if there is a potential password compromise.
Windows Hello: This biometric authentication feature allows users to log in to Microsoft Edge and other Microsoft services by fingerprint scanning, facial recognition, or a PIN. This measure prevents unauthorized access to user accounts.
Enhanced protection: This feature protects users from online threats by preventing malicious downloads, suspending harmful browser extensions, and limiting access to certain websites.
The range of security features on the Microsoft Edge browser helps protect users from various online threats, thus ensuring their privacy and security while surfing the net.
Features
Microsoft Edge has a rich, user-friendly interface and advanced features. Some of its features include:
User Interface: The Edge browser is clean and intuitive so that users can navigate easily. For example, you can change your Microsoft Edge default home page so that frequently used apps or websites are easily accessible. Also, you can pick your favorite Microsoft Edge theme.
Speed: The Edge browser is fast and efficient. One reason it's much better than its precursor (Internet Explorer) is that it was built from scratch using the same Chromium source code as Google Chrome. This reconstruction made Edge leaner and fast, according to speed tests.
Integration with Microsoft Services: Edge integrates with Microsoft services such as Bing, Office 365, and OneDrive. Thereby allowing easy access to these services from the browser.
Reading Mode: The immersive reader feature on Edge allows for distraction-free reading. You can leave this Immersive Reader mode with a click. Also, the feature makes pages easily digestible by getting rid of clutter.
Web Notes: Edge users can annotate web pages, take screenshots, and save them as notes for later.
Multiple Devices Support: You can sync Edge across various devices. This feature allows users to access their bookmarks, history, and settings from anywhere.
Developer Tools: Edge has developer tools, such as F12 Developer tools and DOM Explorer, allowing developers to inspect and debug web pages.
Interoperability with Windows 10 and 11: With Windows 10 or 11, you can run a web search from your computer's taskbar, and the result will appear in Edge. Chrome and Firefox work perfectly well on Windows 10 and 11 but lack the seamless experience of using all-Microsoft programs.
Vertical and Sleeping Tabs: Vertical tabs are a cool customization that allows you to personalize your browser. Click the tabs action menu to turn on vertical tabs. Repeat the same step to return to the traditional horizontal tab layout.
In addition, you can pause or "sleep" inactive tabs so your browser runs smoothly. Open the Edge menu (the three dots on the top right), click Settings, and open System and performance. Under Optimize Performance, turn on the "Save resources with sleeping tabs" setting. While still under Optimize performance, you can decide how long it takes for tabs to sleep.
Microsoft Edge Compatibility Mode
Compatibility Mode for Edge allows users to view websites designed for older Internet Explorer versions without major issues. The browser switches to the rendering engine in Internet Explorer when you enable Compatibility Mode.
This feature allows legacy websites to render correctly and is handy for businesses yet to modernize their website and experience compatibility issues with other browsers. Consequently, users can still access important information and services, even if the website is outdated.
However, Edge is a modern, standards-compliant web browser, and Microsoft recommends turning off Compatibility Mode whenever possible.
Microsoft Edge Extensions
Since Edge is built with the same Chromium code as Google's browser, Chrome-compatible add-ons work in Edge. This feature lets you download and install extensions directly from the Chrome Web Store or the Microsoft Edge Extension library to Edge.
Let's take a look at how Microsoft Edge can be used to conduct business operations effectively.
Microsoft Edge For Business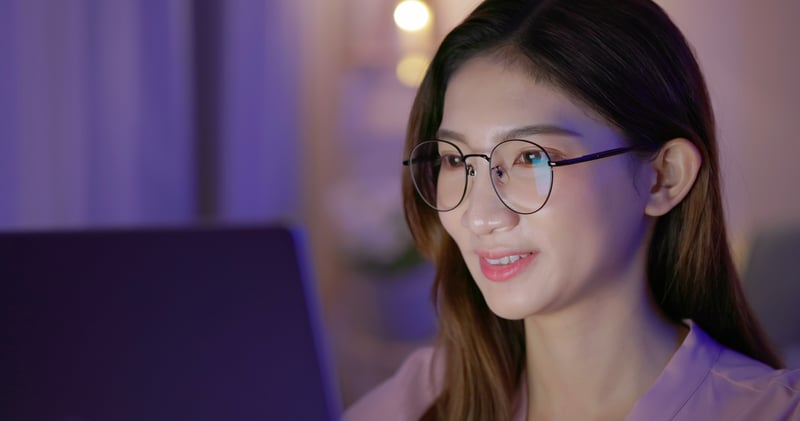 Microsoft Edge provides vital features to benefit IT teams. These features include:
Security
Microsoft Edge offers specific security features that help businesses protect their data, devices, and users. These features are:
Windows Defender Application Guard: Users can open websites and files in a virtualized container. The container restricts malware and other threats. This feature is useful when a user must access a suspicious file.
Microsoft Information Protection (MIP): This feature allows organizations to label, classify, and protect sensitive data, such as financial data, personal information, or confidential documents.
Once you label data as sensitive, MIP applies labels to the file defining the protection level. For example, some labels require encrypting the file, preventing copying, printing, or unauthorized access.
Device Guard: The feature ensures that only trusted applications can run on a device, helping protect against malware and similar threats.
Azure Active Directory Integration: This feature allows organizations to manage access controls and user identities. Also, users can enable single sign-on (SSO) across Microsoft services. SSO improves security by reducing the number of credentials users must remember. As a result, users can have complex and stronger passwords that are difficult to crack or guess.
The security features on Microsoft Edge protect organizations from a range of cyber threats while also providing a productive browsing experience.
Business Features
Microsoft Edge has specific features that are designed for businesses. Some of its business features include:
Microsoft Search integration: Edge integrates with Microsoft Search, thus providing a unified search experience across different Microsoft services, such as SharePoint and Microsoft 365. As a result, employees can find the information they need quickly.
Collections: The Collections feature means users can save and organize web content, such as research materials or travel itineraries. Consequently, employees can stay organized and productive while browsing the web.
Group Policy Management: Administrators can configure and manage Microsoft Edge settings for their organization, including security, and privacy settings, with this feature.
IE Compatibility
The Internet Explorer (IE) Compatibility feature in Microsoft Edge means businesses can access web applications designed for Internet Explorer, even without using the Internet Explorer browser. This feature is helpful for businesses since it allows them to utilize modern web standards while still supporting legacy web applications.
Resources and Management via Intune
Intune is a cloud-based service from Microsoft used by IT departments for managing and securing business devices, apps, and data. When used with Microsoft Edge, Intune has features that help businesses manage their browsing environment efficiently.
Resources and Management via Intune for Edge have the following benefits:
Centralized Management: Intune allows businesses to manage and configure Microsoft Edge on their devices from a central location. This feature ensures consistency in settings and security policies across the organization.
Simplified Deployment: Intune helps businesses deploy Microsoft Edge to their devices more easily without manually installing or configuring each browser. This can save time and reduce the risk of errors.
Enhanced Security: It's easy to enforce security policies, such as blocking access to certain websites or preventing downloads of particular files for Microsoft Edge with Intune. This measure prevents Microsoft Edge viruses and protects sensitive data.
Remote Wipe: Intune can be set to remotely wipe Microsoft Edge data from the device if a device is lost or stolen, thus preventing unauthorized access to sensitive information.
Real-time Monitoring: Intune monitors and reports Microsoft Edge usage and performance across the organization. Consequently, businesses nip challenges in the bud before they become major problems.
Automatic Updates: Intune helps keep Microsoft Edge up-to-date by deploying automatic updates and patches to the browser. This feature ensures the browser is secure and stable.
Microsoft Edge Profiles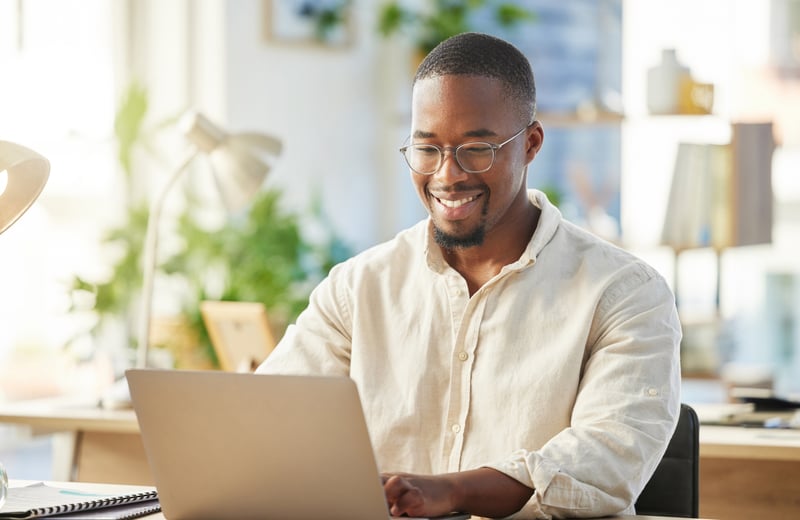 Microsoft Edge Profiles are separate user profiles so users can customize their browsing experience and separate their data and preferences from others who use the same computer or between work and personal use. Each profile has its own settings, bookmarks, and extensions, and you can switch between profiles with two clicks.
Microsoft Edge Profiles have these benefits:
Separating Work and Personal Browsing
The same user can have multiple Microsoft Edge profiles. For example, a user can have a work and personal profile. As a result, settings, bookmarks, and extensions necessary for work can be applied to the appropriate profile. This partitioning improves work focus and allows for better work-life balance.
Syncing Work Data
Edge Profiles sync across devices so that users can access their bookmarks, passwords, and other data on all their devices. This feature is helpful for remote employees or workers who travel frequently. With syncing enabled, employees can easily access their work data from any device, ensuring business continuity and productivity.
Integration with Microsoft 365 Accounts
For businesses using Microsoft 365, the profile feature can be further enhanced by linking it with a Microsoft 365 account. This connection allows seamless integration between your work data and your Microsoft 365 account. As a result, you can access Microsoft 365 apps and services easily.
Microsoft Edge Workspace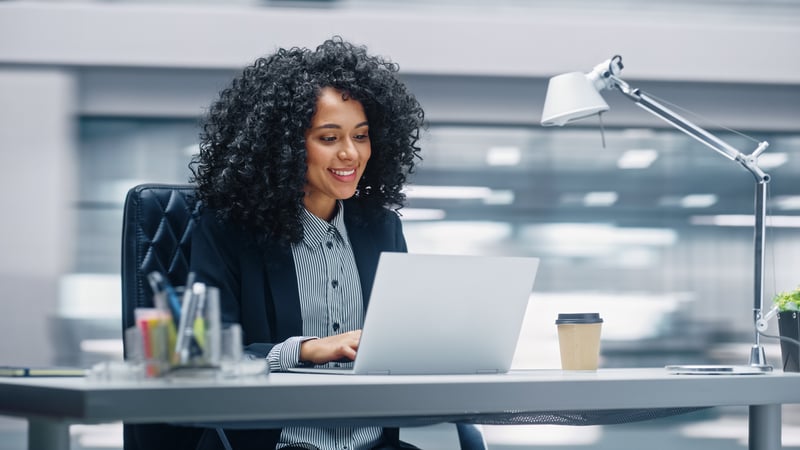 Microsoft Edge Workspace is an Edge feature that allows users to create a dedicated work environment or workspace for different projects or activities. Microsoft Edge Workspaces are separate instances of the browser with their own tabs, history, settings, and extensions. Users can switch between workspaces or open new ones to separate and organize browsing activities.
These benefits of using Microsoft Edge Workspace:
Organization: Workspaces help users organize browsing activities by separating them into different projects or tasks.
Productivity: Users can avoid distractions and focus on the present task by dedicating workspaces to a particular task or project.
Collaboration: You can share workspaces with others. This feature means workspaces are great for team collaboration on projects and sharing resources. You simply have to share a link to the workspace with team members.
Privacy: Each workspace is isolated from the others, providing users with an additional layer of privacy and security.
Convenience: Users can easily switch between projects or tasks without opening or closing multiple browser windows.
Visit the workspace settings URL edge://flags#edge-workspaces on Edge to start exploring this feature.
Chat AI Powered by Bing and Microsoft Edge
Microsoft Edge also seamlessly integrates browsing and chat into one unified experience using the power of Bing. This allows users to have a more robust browsing experience through the following features:
Improved search performance, providing more relevant results alongside a sidebar that offers more comprehensive answers if users are looking for more information.
Complete answers, which summarize results from across the web so users don't have to scroll through multiple websites to find specific information. For example, if you're looking for a recipe substitution, answers will provide it without the user having to scroll through multiple results.
Interactive chat that allows users to perform more complex searches easily. For instance, if someone is searching for information on what new gaming laptop to buy, interactive chat empowers the user to refine their search until they get the results they are looking for by asking for more details, clarity, and ideas-like you're talking to a customer service rep at a store.
Inspirational content allows you to break through writer's block or help you get tasks done faster. For example, Bing can write an email, a blog introduction, or provide information on a 16th-century French poet. The best part is that Bing cites its sources, so you can easily fact-check information.
Chat and compose are two new features that have been added to Edge via the Edge Sidebar and have a variety of functionality. For example, you can ask the sidebar to provide a summary of a lengthy report and then ask for more granular details to be generated, like comparison charts or graphs. The compose feature allows you to get help with creating content, like, let's say, a social media post, by giving it some prompts to help get you started.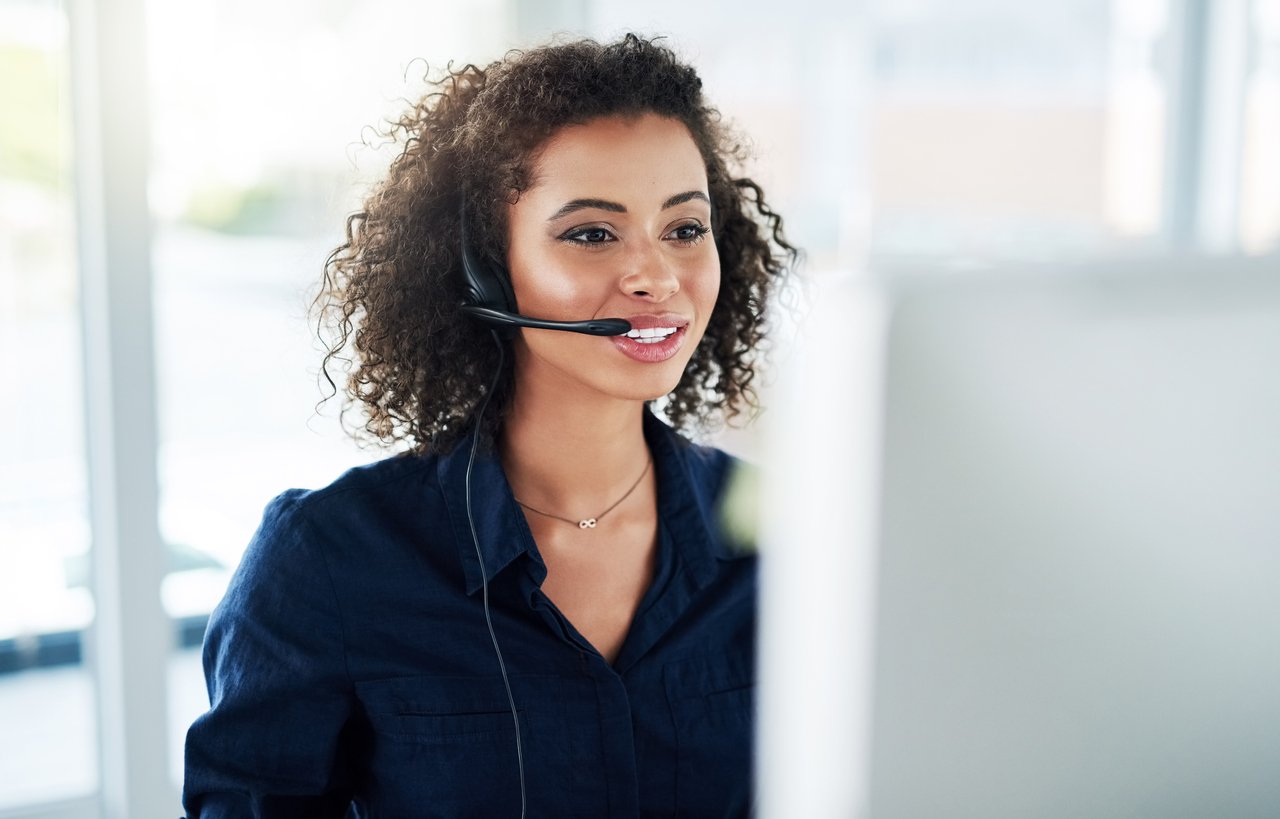 Need Help with Microsoft Licensing?
Leave your Microsoft licensing, security, and software solutions to us so you can concentrate on moving your business forward.
Google Chrome vs Microsoft Edge
How does Microsoft Edge compare to Google Chrome? The table below places Chrome and Edge side by side:
| | | |
| --- | --- | --- |
| Features | Google Chrome | Microsoft Edge |
| Browser engine | Blink | Blink |
| Supported platforms | Windows, macOS, Linux, Android, iOS | Windows, macOS, Android, iOS |
| Extensions | Available | Available on Chrome Web Store and Edge Add-ons Library |
| User Interface | Simple and minimalist | Simple and minimalist |
| Privacy features | Incognito mode, tracking prevention, password manager (may have privacy concerns due to data collection by Google) | InPrivate mode, tracking prevention, password manager |
| Security features | Sandboxing, phishing protection, safe browsing | Sandboxing, phishing protection, smart screen |
| Developer tools | Available | Available |
| Internet Explorer Compatibility | No | Yes |
| Integration with OS | Limited | Tight integration with Windows 10 and Office |
Microsoft Edge and Google Chrome are powerful browsers. However, If you want a fast and straightforward browsing experience focused on privacy, Microsoft Edge may be the right choice.
Microsoft Edge vs Firefox
The table below shows a comparison of some of the features offered by Microsoft Edge and Firefox
| | | |
| --- | --- | --- |
| Features | Mozilla Firefox | Microsoft Edge |
| Supported platforms | Windows, macOS, Linux, Android, iOS | Windows, macOS, Android, iOS |
| User interface | Simple and minimalist | Simple and minimalist |
| Integration with OS | Limited | Tight integration with Windows 10 and Office |
| Developer tools | Yes | Yes |
| Extensions | Available | Available |
| Internet Explorer Compatibility | No | Yes |
| Cross-platform sync | Sync across devices with Firefox account | Sync across devices with Microsoft account |
Microsoft Edge and Firefox are popular browser choices. However, if you want a fast and simple browsing experience, Microsoft Edge may be the right choice.
FAQ
How to Get Started with Microsoft Edge?
To get started with Edge, follow these simple steps:
Install Microsoft Edge: Windows 10 and 11 ship with the browser. But you can download Microsoft Edge for Windows, macOS, iOS, and Android.
Set Edge as your default browser: During installation, you may be prompted to set Edge as your default browser. Answer the prompt.
Import bookmarks and settings: You can import your bookmarks and settings into Edge. To import your data, open Edge, click on the three dots in the upper-right corner, select "Settings," then "Profile," and then "Import browser data." Follow the instructions on-screen to complete your importation.
Sign in with your Microsoft account: Sign into Edge with your Microsoft account to access your settings, history, and favorites across all your devices.
Start browsing: You can start browsing with Edge. Simply input a web address in the address bar to surf the net.
How to Import Data From Another Browser?
Follow these steps to import your custom data from another browser:
Open Microsoft Edge: Open Microsoft Edge on your computer.
Click on the three dots: Click on the menu icon (three dots icon) in the browser's top-right corner.
Click on "Settings": Then click on "Settings."
Click on "Profile": In the Settings menu, click on "Profile."
Click on "Import Browser Data": In the Profile section, find "Import Browser Data" and click on it.
Choose the browser to import from: Choose the browser you want to import data from (Chrome, Firefox, or Internet Explorer).
Select the data to import: You can import bookmarks, browsing history, passwords, and form data.
Click on "Import": Click on "Import" will begin the process.
Wait for the import to finish: The amount of data you import will determine the wait. However, you should see a message confirming your data importation upon completion.
Check your imported data: After completing the process, check your data to ensure that everything has been imported correctly.
Where to Find More Info About Microsoft Edge's Features?
You can visit a few places to learn more about Microsoft Edge features. These are:
Microsoft Edge website: Microsoft has an official website for Microsoft Edge. The page contains information about its features, benefits, and system requirements.
Microsoft Edge Help Center: Microsoft offers a help center for Microsoft Edge that includes tutorials, troubleshooting guides, and FAQs. You can access the Help Center from the browser by clicking on the menu icon (three dots in the top-right corner), selecting "Help and feedback," and then clicking on "Microsoft Edge help."
Microsoft Edge Insider program: Microsoft Insider program allows users to test new features and provide feedback. Participants get early access to new features and provide feedback directly to Microsoft.
Microsoft Edge YouTube channel: Microsoft has a YouTube channel dedicated to Microsoft Edge. Some of the videos talk about its features, tips and tricks, and more.
What's Microsoft Edge's Privacy Policy?
The following are key points from the Microsoft Edge privacy policy:
Collection of data: Microsoft collects data, such as search queries, browsing history, and cookies, to help Microsoft improve the browser's performance and personalize your experience.
Use of data: Collected data helps Microsoft improve its products, personalize your experience, and provide relevant advertising. Microsoft may also use your data for research purposes in compliance with legal obligations.
Data protection: Microsoft protects your data from unauthorized access, disclosure, and misuse. Measures such as encryption and firewalls help ensure your data is safe.
Your rights: You can access, control, delete, or export your data to another service. Also, you can opt out of personalized ads and adjust your privacy settings to limit collected data.
You can find the full privacy policy on the Microsoft website.
Conclusion
Microsoft Edge, Google Chrome, and Mozilla Firefox have noteworthy features that simplify browsing.
However, Microsoft Edge offers features and functionalities that make browsing personal and productive while keeping you safe from various security threats.
Additionally, Microsoft Edge has key business features, such as Workspaces and Microsoft Search Integration, to enhance collaboration while eliminating distraction and labor.
Amaxra is a Microsoft partner with decades of experience helping teams make the best use of Microsoft's products and licenses.
Would you like to know how specific business optimizations will save your organization time and money? Contact our team to get started.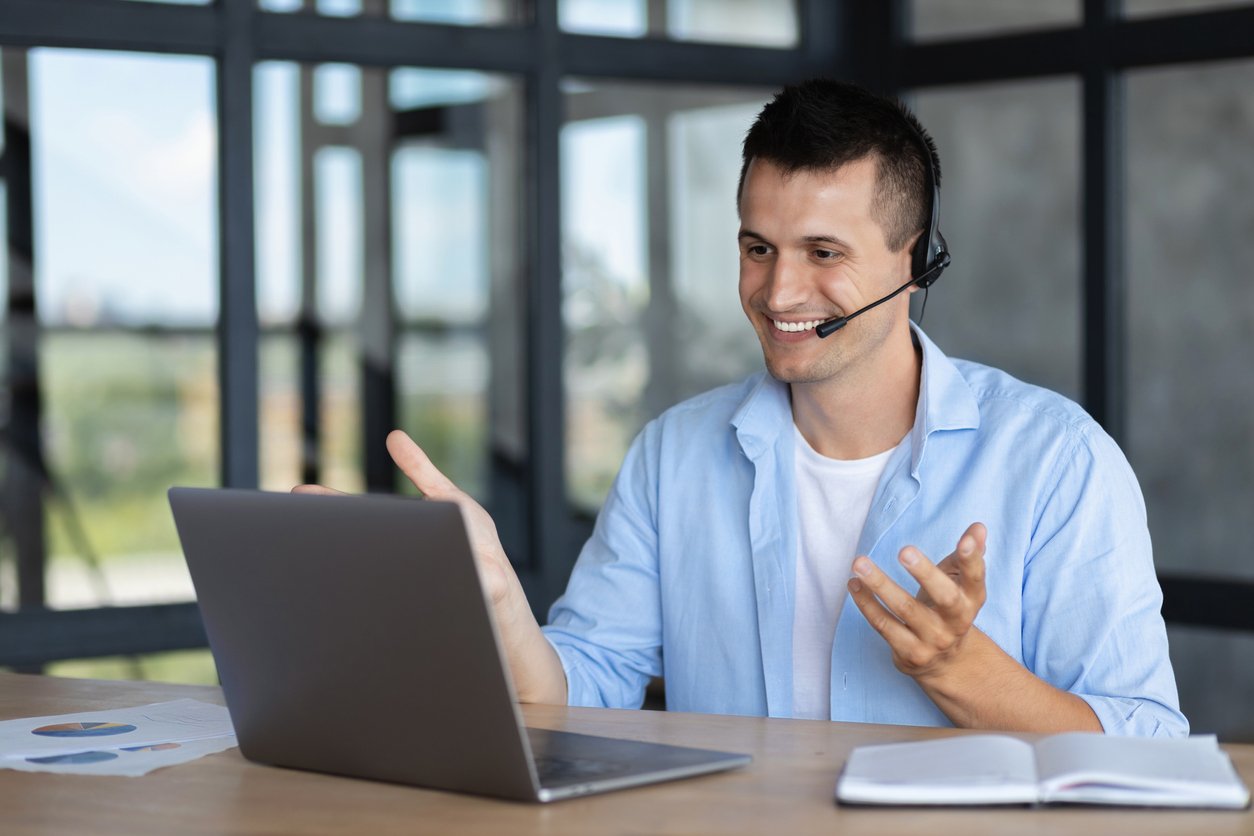 Get Started Today
We'll build a secure and complete Microsoft software solution for your business while you concentrate on what's important.