Working with a Microsoft Gold Partner [Benefits & Considerations]
Starting with how more and more businesses are adopting new technologies to optimize their processes would be a touch on the obvious side.
Yes, technology helps your business enhance workflows and collaborate better for projects, but what truly drives companies to adopt new technology?
Your customers.
When over 90% of customers claim that they would leave a company that uses outdated technology due to data security and user-friendliness concerns, enhancing your technology is the safe bet for staying in the game.
But rather than implementing systems incompatible with your business's processes, resulting in adverse effects, you need a partner to help you choose the right IT solution to optimize your business's workflows and increase your revenue.
A Microsoft Gold Partner has tested expertise and a wealth of experience to support you in choosing and integrating the best Microsoft IT solutions for your business's growth.
Definition of a Microsoft Certified Partner
A Microsoft Certified Partner is a company that Microsoft has approved for providing comprehensive support for small to enterprise-level businesses in several areas on IT projects, products, and services. Microsoft Certified Partners have a direct link to Microsoft for having the capability and expertise to satisfy customers purchasing, implementing, and maintaining technology for their operations across several competencies.
The Microsoft Partner Program provides companies with resources through technical skilling and enablement to guarantee they can drive customers' success. Besides 24/7 access to Microsoft, a Microsoft Certified Partner also gets the latest updates on Microsoft technologies, IT training, and product discounts.
Suppose you want to build or supplement your IT infrastructure around Microsoft's technologies. In that case, a Microsoft Certified Partner is your guarantee to adopt them seamlessly into your workflows and keep it running as you scale your business.
Before a company can receive Microsoft's stamp of approval for supporting customers worldwide, it must have passed several competency tests and proven its expertise in a particular field.
A Microsoft-certified partnership is a proof that a company can provide comprehensive support on IT projects such as:
Microsoft Certified Partners are only one type of Microsoft partner. Based on their competency in a specific area, other types include
Microsoft Gold Partner - shown to prove the highest level of skill and expertise in a particular designation
Microsoft Silver Partner - exhibits enough expertise in a designation to provide high-quality services
What separates a Microsoft Gold Partner from the rest?
What Is a Microsoft Gold Partner?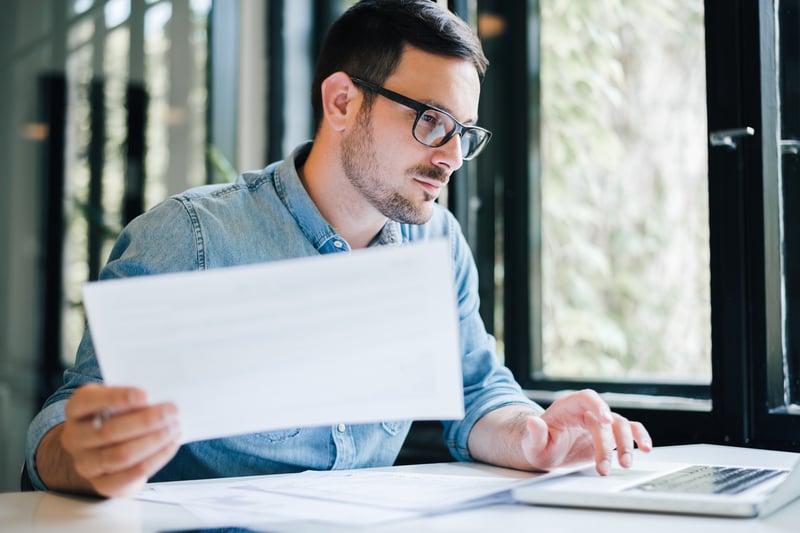 A Microsoft Gold Partner specializes in Microsoft technology-based support to drive innovative customer solutions globally. After assessing your goals and understanding your IT objectives, Microsoft Gold Partners help you identify the best solutions that meet your business's needs. Support also includes assisting you in implementing technology to make your operations more agile and increase your processes' efficiency.
With a Microsoft Gold Partner, you can discover better ways to manage your current Microsoft products or services to improve your business's productivity or introduce new services you never knew you needed.
While a Microsoft Certified Partner provides all-around Microsoft-related products or services, a Microsoft Gold Certified partner offers the most value with the highest levels of competence and closest working relationship to give customers the best deal. The Microsoft Gold certified partnership includes:
Exclusive access to skills training and technical support
Up-to-date information on Microsoft tools
An comprehensive knowledge of products, services, and use cases
As a Microsoft Gold Partner, Amaxra has a reputation for providing unparalleled expertise and support, enabling our customers to enjoy all the benefits of our familiarity with Microsoft.
Selecting the right solution, from choosing the best enterprise mobile security solution for your business to understanding what Power BI plan to use for your data analysis and reporting, is a big deal.
We support you in making the best decision for your business's IT needs and expertly implement Microsoft solutions to ensure you get maximum benefits. Other benefits that Microsoft Gold Partners enjoy, which pass down directly to customers, include:
Certification logos
Continuous customer support, news & updates
Highest-level consultative services in implementing and deploying Microsoft solutions
More intelligent training tools & programs
Exclusive access to member resources
Up to 100 licenses for Microsoft products
A Microsoft Gold Partner takes the burden of implementing new technology off your hands by helping you set up everything you need to use a product or service smoothly. We answer your questions and escalate any critical issues directly to Microsoft on your behalf. You can also expect a faster response time than submitting your case alone.
The 18 Microsoft Gold Partner Competencies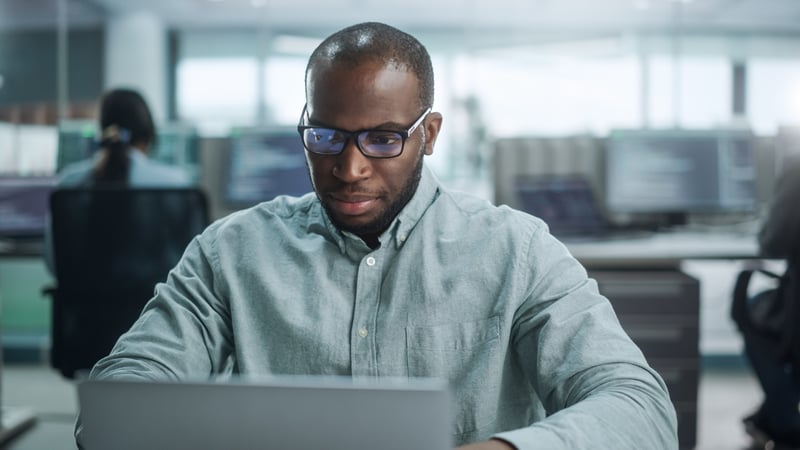 The Microsoft Partner Program certifies a Microsoft Gold Partner based on several competencies. Having a stellar performance in any of these areas proves that the partner can provide excellent technical support regarding that area of expertise in alignment with your business needs.
Depending on the application, these competencies can be grouped into several segments.
Groups

Application

Competencies

App and Infrastructure

Integrate cloud technologies to help your customers scale their business faster and efficiently

Application Development
App Integration
Cloud Platform
DevOps
Datacenter

Business Applications

Leverage Microsoft Dynamics 365 to build intelligent business applications

Cloud Business Applications
Enterprise Resource Planning (ERP)
Project and Portfolio

Data and AI

Implement Data and AI functionalities to give your customers a competitive edge

Data Analytics
Data Platform

Modern Workplace and Security

Use collaboration and security features to nurture a workplace with better engagement, flexibility, and productivity

Collaboration and Content
Communications
Cloud Productivity
Enterprise Mobility Management (EMM)
Messaging
Security
Small and Midmarket Cloud Solutions
Windows and Devices
Let's take a brief look at each of these Microsoft competencies.
Each one has specific requirements that a company needs to meet, including passing the skills exams and paying the annual renewal fee to retain the competency status and be entitled to its associated benefits.
App Integration
This competency showcases a Microsoft Gold Partner's capability to integrate and configure the software to benefit the customer. It also entails consultation services to show customers how they can integrate their applications and data to improve workflow efficiency and yield better results.
Application Development
The Application Development competency involves using Azure or Microsoft 365 to build, test, and maintain cloud or web-based applications for customers. Competent partners can design, develop and monitor such applications to ensure minimal downtime and optimum performance.
Cloud Business Applications
This competency demonstrates the partner's technical capability to configure Microsoft Dynamics 365 systems to deliver successful customer outcomes in sales, marketing, customer support, and field service.
Cloud Platform
The Cloud Platform competency highlights a partner's capability to leverage Microsoft Azure for deployment, data migration, and infrastructure maintenance. It involves implementing cloud applications and services in a secure, scalable, and reliable manner.
Cloud Productivity
Falling under the Modern Workplace and Security group, this competency is centered around improving collaboration. It involves delivering advanced Office 365 solutions and supporting customers to integrate and manage applications like Exchange Online, SharePoint Online, Teams, and Skype for Business.
Collaboration and Content
This competency involves proficiency in developing best practices for collaboration and communication between teams. An enterprise environment requires using tools like SharePoint, OneDrive, and Teams.
Communications
Communications focus more on delivering innovative Skype for Business solutions. Proficiency in designing, planning, deploying, and maintaining strategies to make business communications seamless and effective is a must.
Data Analytics
A Data Analytics competency proves that the partner can help your company to develop intelligent business solutions from meaningful data insights. Data Analytics proficiency involves modeling and visualizing data, connecting data sources, and performing data transformations.
Data Platform
The Data platform involves a partner's technical capabilities in optimizing your business's database systems. Specific solutions include ensuring your systems are operating optimally, securing data from unauthorized access, and making the system robust to generate data for meaningful insights.
Datacenter
A Microsoft Gold Partner with a Datacenter competency can bridge hybrid environments with high skill in designing, provisioning, and maintaining a Windows Server infrastructure as a scalable data center solution.
DevOps
DevOps ties everything together to ensure the technologies work for and benefit your business. The competency shows that the partner can collaborate with people and has expertise in different technologies concerning several processes to optimize your business's operations and infrastructure.
Enterprise Mobility Management (EMM)
This competency highlights a company's technical prowess in helping your business to design, deploy, and manage Microsoft 365 mobility and security services, ensuring that your security and compliance needs are met while you stay connected.
Enterprise Resource Planning (ERP)
ERP requires that partners show proficiency in supporting businesses in building their visibility and profitability using innovative Microsoft Dynamics 365 ERP solutions across their enterprise operations.
Messaging
Proficiency in the Messaging competency showcases a partner's capability in leveraging Microsoft 365 messaging and Exchange features to optimize businesses' digital communications in hybrid and cloud environments.
Project and Portfolio
The Project Portfolio Management competency showcases a partner's ability to design, develop, and deploy enterprise-wide project management solutions for businesses.
Security
The Security competency encompasses the skill and expertise to implement, manage and monitor security and compliance solutions for your business's cloud and hybrid environments. Proficiency in this competency involves deep expertise in developing security programs to mitigate risks.
Small and Midmarket Cloud Solutions
Microsoft Partner Program's competencies are not only for enterprise-level companies. This competency shows a partner's technical capabilities in optimizing cloud and security solutions for small and middle-level businesses deploying or migrating to Office 365.
Windows and Devices
With a Windows and Devices competency, a partner demonstrates their ability to optimize applications and devices for businesses that use a Windows environment. It includes delivering services, offering devices, or developing applications enhanced for the Windows environment.
A Microsoft Gold Partner can have any of these competencies, and each one demonstrates a partner's proficiency in supporting businesses" digital acceleration and creating real-world impact, whether through simple applications or complex integrations.
These competencies will be grouped under new categories because Microsoft is evolving their Microsoft Gold and Silver Partnerships with Microsoft solutions partner designations to empower partners with streamlined and holistic resources to meet businesses' changing needs better.
What Is the Microsoft Solutions Partner Designation?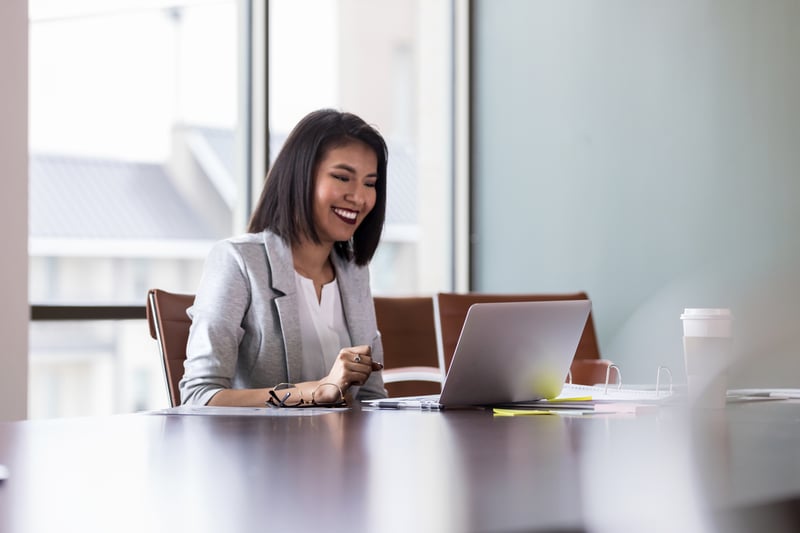 Microsoft is transforming its Partner Network programs by replacing Microsoft Gold and Silver Partnerships with Microsoft Solutions Partner designations. Its primary goal for this evolution is to ensure the constant provision of innovative, customer-centric, trusted solutions for customers. This change is beneficial as customers' needs change, and adapting to digital acceleration is essential to your business's growth.
Microsoft solution partner designation focuses on:
Simplifying the Microsoft Partner Program - introducing six solution areas anchored on the Microsoft Cloud and aligned to how Microsoft goes to market
Implementing a new partner capability score - holistically measures a partner's technical capabilities to drive customer success.
Investing in partner's growth in new ways - updating benefits aligned to solutions partner designations to support partners better optimize and tailor their services on new cloud technology
To attain a solutions partner designation, a company needs to get at least 70 points total from points in the following categories:
Performance - measured by net customer adds
Skilling - demonstrates dedication to competencies and training by intermediate and advanced certifications
Customer success - measured by usage growth and the number of solution deployments
Solutions partners designations come with numerous benefits, from Azure bulk credits to technical presales and deployment services to help partners deliver customer solutions faster.
The 6 Types of Solutions Partner Designations
Here is a quick overview of the solutions partner designations and their legacy competencies:
Competencies

Solutions Partner designation

Cloud Platform
Datacenter

Solutions Partner for Infrastructure (Azure)

App Integration
Data Analytics
Data Platform

Solutions partner for Data & AI (Azure)

Application Development
App Integration
DevOps

Solutions partner for Digital & App Innovation

Cloud Productivity
Collaboration and Content
Communications
Messaging
Small and Midmarket Cloud Solutions
Windows and Devices

Solutions partner for Modern Work

Enterprise Mobility Management
Security

Solutions partner for Security

Cloud Business Applications
Enterprise Resource Planning
Project Portfolio Management

Solutions partner for Business Applications
1. Solutions partner for Infrastructure (Azure)
A Solutions partner for Infrastructure demonstrates proficiency in supporting customers in efficiently migrating crucial infrastructure workloads to Azure.
2. Solutions partner for Data & AI (Azure)
With a Solutions partner for Data & AI designation, a partner shows their technical capabilities in helping businesses to manage their data across multiple systems for building analytics and providing AI solutions.
3. Solutions partner for Digital & App Innovation (Azure)
The Solutions partner for Digital & App Innovation designation involves the partner's ability to use the business's desired tools and frameworks to develop, run and manage applications across multiple clouds, on-premises, and on edge.
4. Solutions partner for Modern Work
A Solutions partner for Modern Work has the skill and expertise to help businesses thrive with the shift in workplace culture. It involves using Microsoft 365 capabilities to support enterprises in moving work while boosting their productivity.
5. Solutions partner for Security
The Solutions partner for Security shows the capability to help businesses safeguard their entire Infrastructure with integrated security, compliance, and identity solutions. Proficiency in this designation means deep expertise in implementing, managing, and monitoring security and compliance solutions for businesses' cloud and hybrid environments.
6. Solutions partner for Business Applications
With a Solutions partner for Business Applications, a partner demonstrates their technical capabilities to deliver business solutions with Microsoft Dynamics 365 and Microsoft Power Platform.
Now, that is a wrap on the upcoming evolution of the Microsoft Partner Program to the Microsoft Solutions Partner Designation. While Microsoft is set to make the latter generally available in October 2022, the particular date is subject to change.
The primary aim of the Microsoft Partner Designation is to support partners to keep up with businesses' changing needs and provide the right solutions to drive customer success.
Benefits of Working With a Microsoft Gold Certified Partner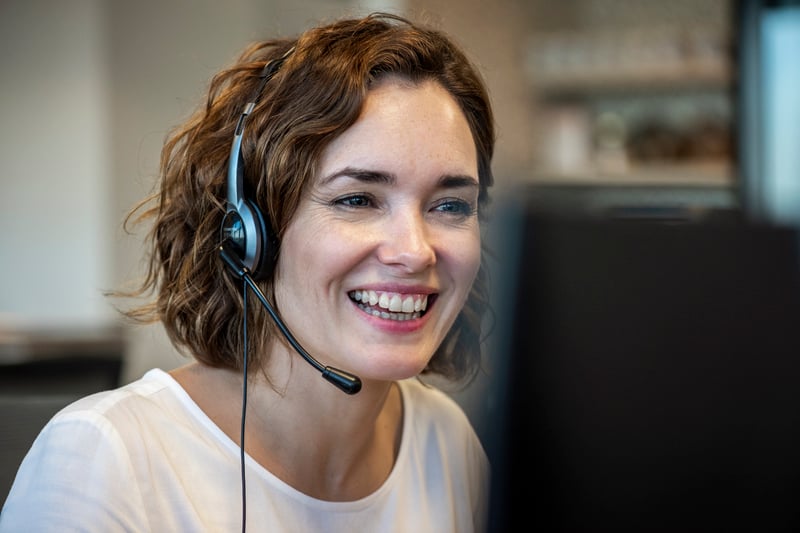 A Microsoft Gold Certified partner demonstrates the highest level of technical capabilities for handling Microsoft technologies.
Our close working relationship with Microsoft enables us to enjoy benefits, including exclusive access to training, Microsoft products and services, and a comprehensive knowledge base. In turn, we use these benefits to support our customers in driving their business growth.
Continuous access to the latest Microsoft tools and updates
Microsoft Gold Certified Partners have a solid connection with Microsoft, enabling us access to the latest updates and service enhancements. In cases where your current technology may become outdated due to a new release, a Microsoft Gold Certified Partner helps you suitably update your technology to meet your business's demands.
Exceptional customer support to implement Microsoft IT solutions
24/7 support is not enough, especially if your issue is not resolved after spending long hours over the phone or by email. Microsoft Gold Certified Partners include teams of highly experienced professionals and subject matter experts that fix your issue and recommend best practices to avoid them.
Direct access to Microsoft for faster responses
We know there are cases where the issue needs to be escalated because of its severity. Our quick escalation and dedicated support personnel are always available to help our customers report the problem directly to Microsoft and get a response faster than when the customers send the report themselves.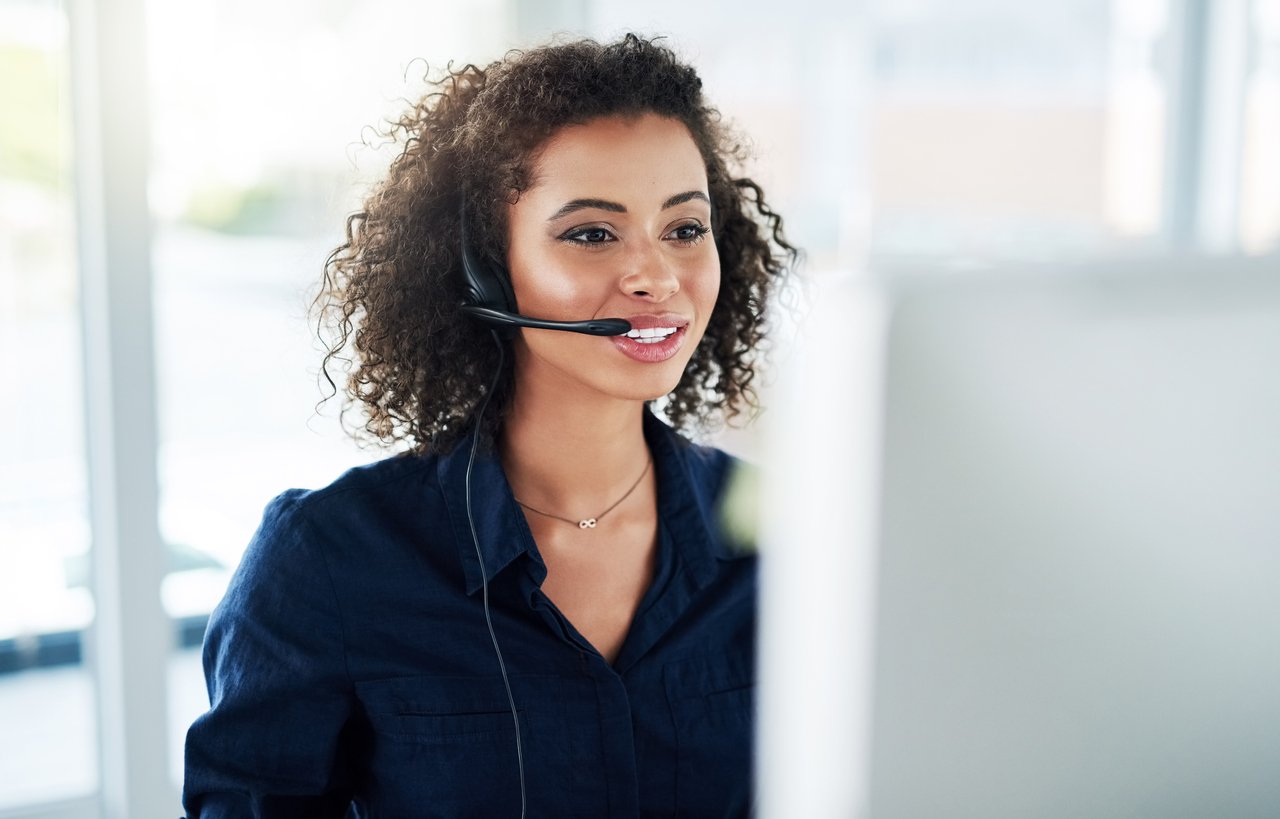 Need Help with Microsoft Licensing?
Leave your Microsoft licensing, security, and software solutions to us so you can concentrate on moving your business forward.
Considerations When Working With a Microsoft Certified Gold Partner
The benefits of working with a Microsoft Gold Partner can be enticing.
Still, you'll put your business in the best possible position to enjoy these benefits by considering several factors before you choose to work with a partner.
These factors include:
Domain experience - you'll get better results by choosing a Microsoft Certified Gold Partner specializing in a designation that aligns with your business's demands
Customer support - service plays a crucial role in your partnership, from the estimated response times to how deeply they understand your business and industry
Extra benefits -additional perks like aftercare, staff training, and continual support serve as the cherry on top
Choosing the Right Microsoft Gold Certified Partner
Working with a Microsoft Gold Partner means more than having the right solutions provider to tackle your technology issues.
Amaxra is dedicated to building long-lasting relationships with our customers, from understanding your business's needs to deriving the best-tailored solutions and walking with you in implementing them to yield results.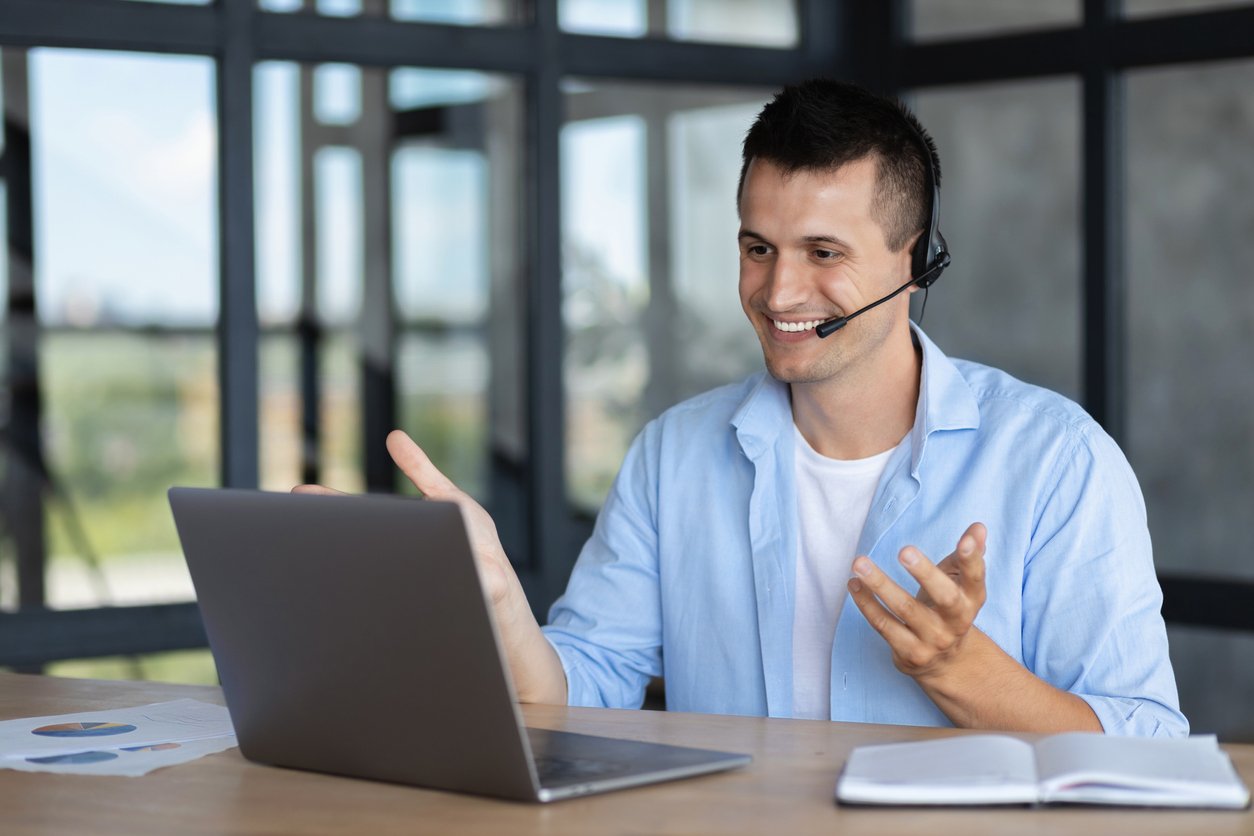 Get Started Today
We'll build a secure and complete Microsoft software solution for your business while you concentrate on what's important.