Office 365 E3 vs E5 - Main Differences & ...
Implementing Office 365 in your work environment can enhance your team's productivity and make collaboration smoother.
But, the challenge comes with finding the proper license for your business.
When choosing Office 365 for Enterprise, one of three things can happen:
You overpay for features you don't use
You don't get enough features
You pay for and use the right amount of features
While more features sound enticing, they might negatively affect your business's bottom line.
Just think that the average organization uses less than 40% of the functionality of products they purchase and overpays by 12%-35% in Office 365 licensing fees.
That's because navigating the Microsoft licensing waters is no mean feat. You'll need to do a fair amount of research or find a partner who knows their way around Office 365 (but more on this later).
For now, we'll analyze the differences and similarities of all three versions of Microsoft 365 Enterprise and help you make the right choice for your business.
What Is Office 365 for Enterprise?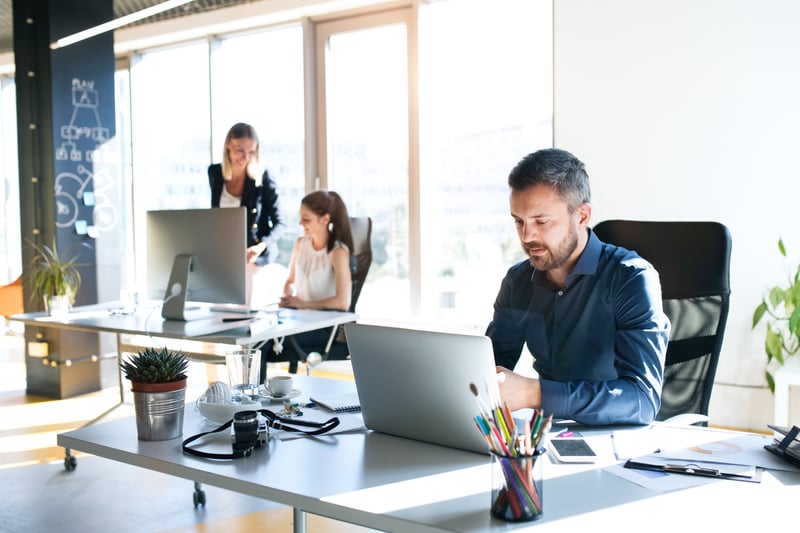 Office 365 for Enterprise is a solution for every enterprise-level business to improve team collaboration and optimize hybrid work for employees to do their jobs effectively anywhere. This intelligent solution provides the tools to achieve your business's goals with real-time engagement through calls, chats, and meetings via Microsoft teams and up to 1 TB of OneDrive storage.
Formerly known as Office 365 ProPlus, Microsoft 365 for Enterprise enables organizations to use Microsoft Office apps and services on a pay-pay-user scale rather than per device. Compared to the Family and Personal plans, the Enterprise plans provide users with more features like Power Automate and a much larger number of possible users.
Microsoft 365 Enterprise consists of Office 365 apps, Windows 10 OS compatibility, and Enterprise Mobility + Security (EMS). These services ensure that your business workflows are streamlined and your data remains secure so you can safely collaborate across multiple teams and devices.
Before we dive into a comparison of Microsoft 365 E1 vs E3 vs E5, here are some of the benefits of Microsoft 365 Enterprise:
Access to better tools: Get intelligent apps that allow employees to work where and how they want, including a platform where they can meet, chat, call, and collaborate in one place
Optimized workflows: Increase employee efficiency with custom apps, built-in automation, and powerful insights to streamline business processes
Support for more data-driven decisions: Explore work patterns and learn ways to help employees work smarter-mproving focus, wellbeing, networking, and collaboration
Secure systems: Consolidate your security portfolio, deliver seamless user experiences, and help reduce cyber risk with integrated, best-in-class protection.
Let's wrap this section up with a short overview of each Microsoft Office 365 Enterprise plan.
Microsoft 365 E1
This plan serves as the entry-level option for small businesses that prefer to have only the essential tools that enhance their productivity. It covers the basics, including:
Web-based Office apps like PowerPoint and Excel
OneDrive for cloud storage
Outlook for email
The E1 plan includes Office for Web and mobile apps only.
Microsoft 365 E3
By subscribing to the E3 plan, bigger enterprises can enjoy all the benefits of E1 with added advantages such as:
Full suite of online and offline Office applications
Device and app management
Identity and access management
Microsoft 365 E5
The E5 comes with the entire package of the previous plans, with more features included to enable users to collaborate from anywhere without restrictions. These include:
Advanced analytics with Viva Insights and Power BI Pro
Threat protection
Advanced Compliance
Now, it's time to dive deeper and examine the differences between the three plans in detail.
Microsoft 365 E1 vs E3 vs E5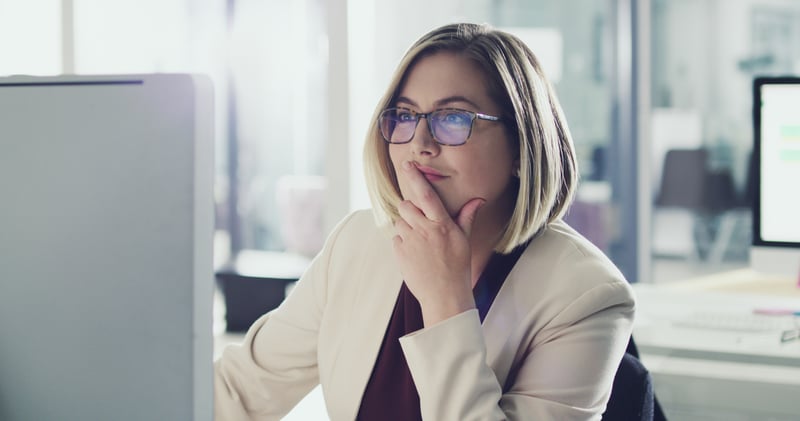 Choosing between the Microsoft 365 Enterprise plans requires you to do more than review your budget. A good understanding of your business needs is essential to get the best value for your investment.
Let's begin with features that all plans have in common, so whichever one you choose, you get access to these features:
Email and calendar: Access emails, schedule calendar meetings, and manage your contacts from one platform
Social and intranet: Connect across your organization with an intelligent, mobile intranet and enterprise social networking
Files and content: Manage your files regardless of location or device, and design interactive content effortlessly
Work management: Automate your business workflows with intelligent apps and efficiently manage work across teams
Additional features are available depending on the plan.
Here's a quick table comparing these features:
Features

Microsoft 365 E1 (Office 365 E1)

Microsoft 365 E3

(Office 365 E3)

Microsoft 365 E5

(Office 365 E5)

Pricing

(as of August 2022)

$10 per user per month

$36 per user per month

$57 per user per month

Microsoft 365 Apps

Partially included

Yes

Yes

Meetings and voice

Partially included

Partially included

Yes

Device and app management

Partially included

Yes

Yes

Advanced analytics

Partially included

Partially included

Yes

Identity and access management

Yes

Partially included

Yes

Threat protection

No

Partially included

Partially included

Information protection

No

Partially included

Yes

Security management

No

Yes

Yes

Compliance management

No

Partially included

Yes
And here's a brief breakdown of each of the features to help you better understand what they mean for your business.
Microsoft 365 Apps
Microsoft 365 provides apps to enable you to note ideas and get things done more conveniently. Apps available on mobile include Excel, OneNote, PowerPoint, and Word. Microsoft Access and Publisher are only available on PC, and Publisher is not included in the Microsoft 365 E1 plan.
Since 53% of respondents in a CITO Research report claimed that mobile apps improve business processes and productivity, Microsoft 365 Apps are handy if your team works on the go.
Email and calendar
Outlook, Exchange, and Bookings ensure that team members avoid missing meetings because they forgot. You can use these tools to easily schedule meeting times, set calendar appointments with reminders, and stay on the same page regarding projects' progress.
Microsoft Delve is available only in the E1 plan. The software helps you to manage your Microsoft 365 profile and to discover and organize the information that's likely to be most interesting across Microsoft 365.
Meetings and voice
The meetings and voice features aim to deliver user-friendly meeting experiences for your organization, with intelligent call functionality and a central hub for discussions, chat, content and calling.
While you can use Microsoft Teams to hold engaging meetings and breakout sessions between team members, the Phone System and Audio Conferencing options are available in Microsoft E5 only.
Device and app management
The device and app management options are included only in the Microsoft E3 and E5 plans. It helps your organization stay productive while keeping your corporate information secure. You can deliver protected mobile experiences on any device with flexible management and robust security solutions.
Essential tools available in this option include Windows Enterprise E3, Microsoft 365 Admin Center, and Microsoft Endpoint Configuration Manager. You also have access to Microsoft Intune, which helps you secure and manage all devices used to access your business data from one interface.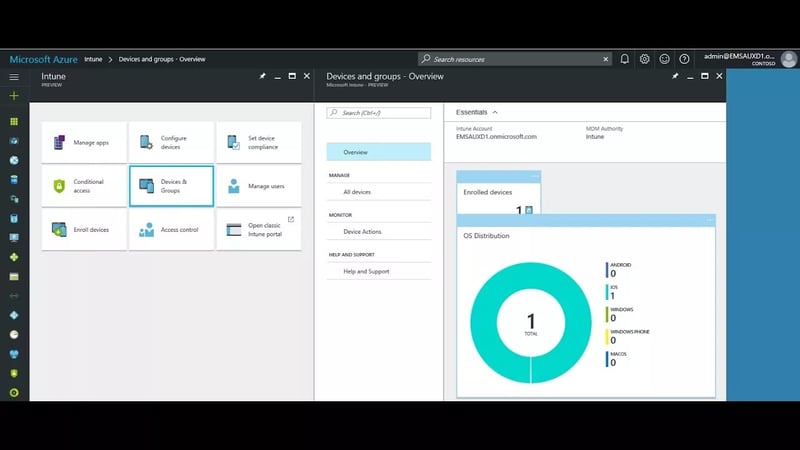 Social and intranet
In a survey, 82% of respondents believe that company culture is a potential competitive advantage. Increasing engagement can lead to better success with the direct correlation between leadership behavior, rewards systems, organizational performance, and employee retention.
But with hybrid work and WFH, keeping your employees can be challenging. Microsoft Viva Connections and Yammer help you foster better team experiences and connections around online communities and events that can hold up to 20,000 attendees.
Files and content
You can access, share, and manage your files from anywhere, on any device, with OneDrive. Microsoft Stream and Sway help you create interactive content in presentations, reports, or videos that you can securely share across your organization.
Microsoft 365 E3 and E5 have more apps like:
Lists for staying on top of information and managing tasks
Forms for creating surveys and polls to collect customer feedback
Visio for organizing complex ideas visually
Work management
Did you know that you can automate 45% of work activities? Automation helps reduce the time your employees spend on redundant tasks and allocate more resources to drive your business's growth.
Apps like Power Automate help you set triggers that schedule workflows and reminders so you can complete processes in the background. Power Apps, To Do, and Planner help you build custom apps, manage your tasks, and arrange your schedule.
Advanced analytics
Use Microsoft Viva Insights to securely gain meaningful data on your activities, teamwork habits, and organization trends to generate recommendations to improve your productivity and well-being.
Power BI Pro is exclusive to Microsoft 365 E5, with advanced data analytics for generating charts, developing comprehensive reports, and driving key decision-making processes.
Identity and access management
With Identity and Access Management (IAM), you can secure connections across users, devices, apps, and data. Using this single identity solution, you have the flexibility and control to enhance your security and productivity.
This feature includes Azure Active Directory Premium (AAD P1 and P2), which helps you manage and keep track of the multiple users accessing your Azure cloud. Microsoft 365 E3 and E5 give you access to AAD. However, only E5 has AAD P2, which has Identity Protection and Privileged Identity Management and allows you to encrypt your documents automatically.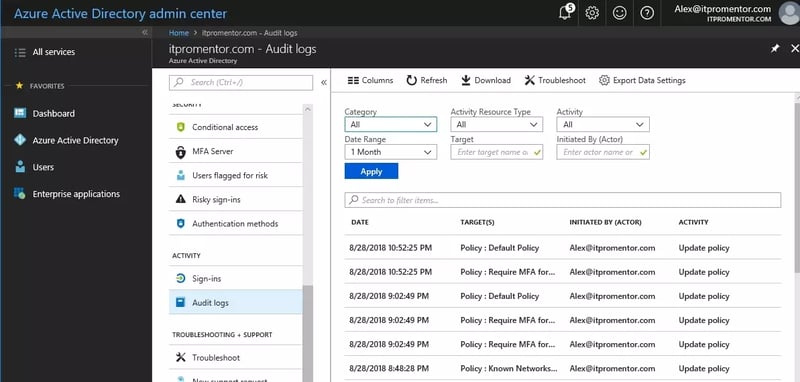 Threat protection
Threat protection enables you to detect, investigate, and address advanced threats across your on-premises and cloud environments. These threats include compromised accounts and malicious actions that can harm your organization.
Microsoft 365 E3 and E5 partially include threat protection services. While both have Microsoft Advanced Threat Analytics and Defender Antivirus and Device Guard, Microsoft 365 E5 has more products, including Microsoft 365 Defender for Endpoint P2, Office 365, and Identity.
Information protection
Collaboration is essential for deriving solutions faster; two heads are better than one. But there is a significant safety concern with sharing sensitive data. Information protection gives you visibility and control over how files are used.
Services like Azure Information Protection safeguards your data at all times, collaborate more securely with others, and classify your data based on sensitivity.
Security management
You can better combat cyber threats with better visibility of how your data travels. Microsoft Secure Score enables you to build insights on the current state of the organization's security posture and work on recommendations to improve it.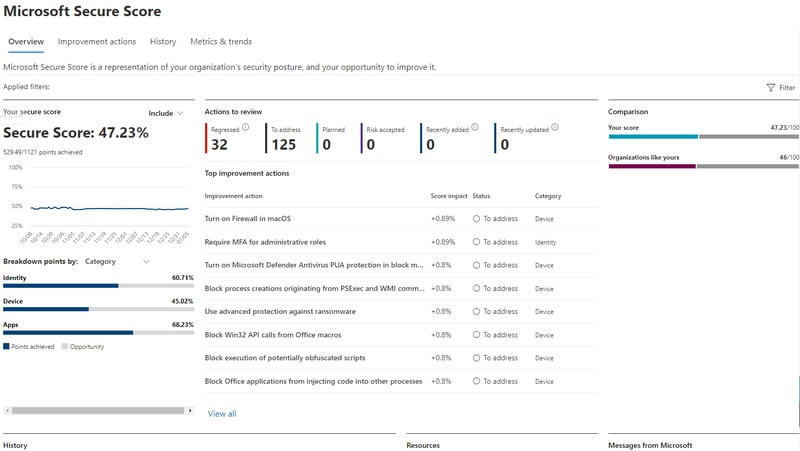 Compliance management
Compliance management helps you assess risks and protect your data. You can meet regulatory requirements with advanced audit and record management options.
It's okay to take a breather here. We've covered many services, and trying to wrap your head around everything can be difficult. But you don't have to know it all when you can consult a Microsoft partner with the skills and expertise to choose the right plan for you and assist you in implementing all the features to drive your business's success.
And we just happen to know the perfect Microsoft partner - yes, that's us! If you're ready for us to give you a hand,
If you want to do a bit more digging, let's look at a Microsoft E3 vs E5 license comparison to better understand which one you prefer for your organization.
The Key Difference Between E3 and E5 Microsoft Licenses
Microsoft 365 E5 has more services than E3, but you can choose to add features to your E3 plan without fully upgrading to E5.
Microsoft E3 License

Microsoft E5 License

Details

Windows 10 OS-compatible
Advanced features including data protection and device and app management

Everything from E3 plus Microsoft Defender for detecting, investigating, and responding to advanced attacks on your networks

Unique services

Microsoft Defender for Endpoint P1

Phone system
Power BI Pro
Azure Active Directory P2
Microsoft 365 Defender
Microsoft Defender for Endpoint P2, Office 365, and Identity
Azure Information Protection P2
Microsoft Defender for Cloud Apps
Advanced analytics
But, what exactly are Microsoft 365 E5's extra features, and how would they benefit your business?
Phone system: Enable call control and Private Branch Exchange (PBX) capabilities in the Microsoft 365 cloud with Microsoft Teams. If you have an existing PBX system with a set of features directly delivered from Microsoft 365, you can replace it to handle calls between users in your organization.
Power BI Pro: Develop a data-driven culture with rich visualization insights. You can access data from over 70 cloud-based and on-premises sources and export it to other apps like PowerPoint and Excel. You can take collaboration to the next level by sharing dashboards, reports, and datasets with other Power BI Pro users.
Azure Active Directory P2: Use a central platform for assigning different professional accounts to your employees and setting various levels of access and permissions for each account.
Azure Information Protection P2: Automatically discover, classify, label, and protect your organization's sensitive documents and emails.
Microsoft Defender for Cloud Apps: Gain better visibility, control over how your data travels, and intelligent analytics to identify and tackle cyber threats across all your cloud services.
Advanced analytics: Go beyond traditional business intelligence and use features like Machine Learning model training and Real-time or batch predictive processing to enable predictive processing and automated decision making.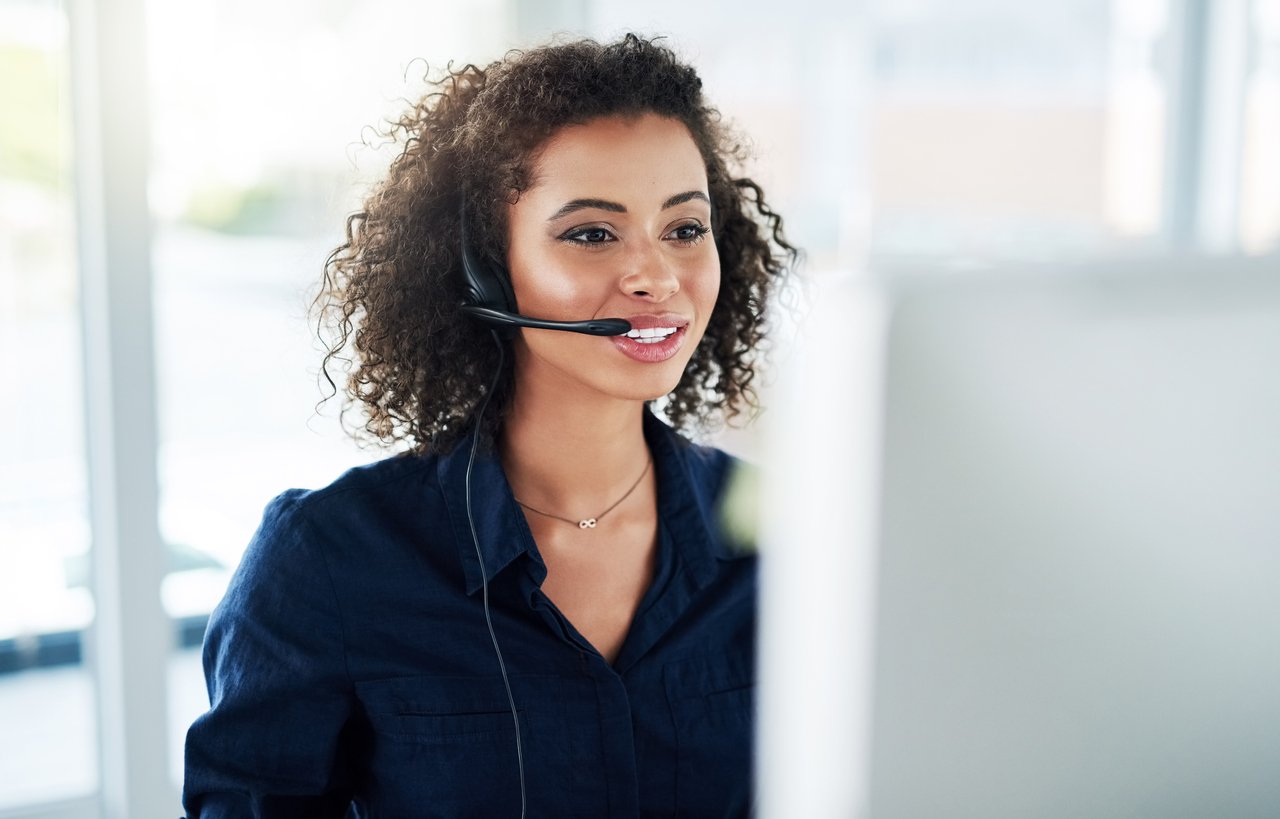 Need Help with Microsoft Licensing?
Leave your Microsoft licensing, security, and software solutions to us so you can concentrate on moving your business forward.
Drop Us a Line
3 Practical Microsoft 365 Enterprise Licensing Tips
Knowing a tool's features, even before buying it, is not enough to drive your business's growth. Yes, having a good idea of what features are available is beneficial, but you still need to know how these features apply to your business so you can get the best out of your purchase. The same applies to your Microsoft 365 Enterprise License.
Here are three of our tried and tested tips for licensing Microsoft 365 Enterprise.
1. Use the admin training portal to better understand resources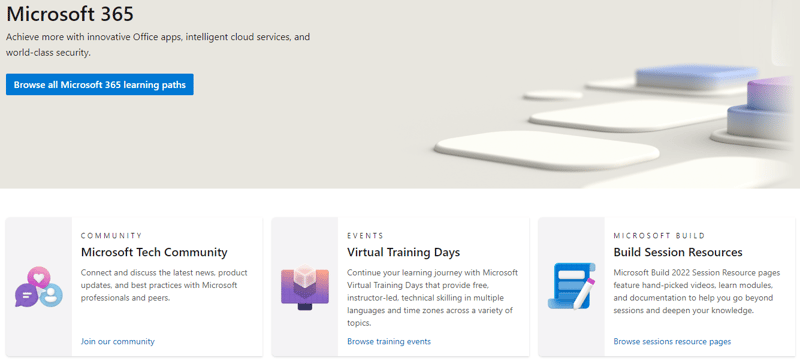 The Microsoft 365 admin training portal is an excellent hub of resources, including tutorials to help you and your team understand Microsoft 365 better and get the most out of it. From the community that provides the latest product updates and best practices to the free, instructor-led, technical skilling videos, this is an excellent place to start.
2. Carry out a periodic health check
It's a no-brainer to exert a lot of effort into analyzing the features of a plan during the first purchase, but it can be pretty easy to forgo regular checks over time. Without a periodic health check, some of your license's features can become inactive – yet you may still be paying for them.
It's good practice to audit your infrastructure every three to six months to ensure that everything still meets your business's needs. You can then make adjustments accordingly to optimize performance.
3. Collaborate with a Microsoft Partner
A Microsoft Partner is a company that demonstrates in-depth knowledge and skill in supporting organizations to set up and maintain their Microsoft subscription. At Amaxra, we help enterprises optimize their workflows to assist them in driving new growth. Additional benefits you get from collaborating with us include:
Support in developing your Microsoft 365 infrastructure according to your organization's needs
Assistance in deploying new Microsoft products and services to your team in an easy-to-adopt manner
Single point of contact to escalate issues directly to Microsoft on your behalf, with a faster response time than if you submitted the case yourself
With a Microsoft partner, you can better understand which Microsoft 365 Enterprise plan is best for your business. You can also upgrade plans easily to keep up with your organization's demands.
Office 365 E3 vs E5 FAQs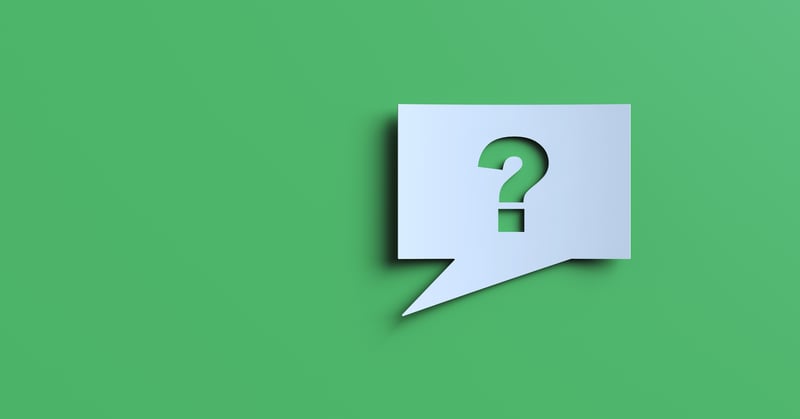 "What is the difference between m365 E3 and E5?"
Microsoft 365 E5 includes all the features in the E3 plan, with additional ones such as Advanced Threat Protection for security against business email compromise and PSTN conferencing to facilitate Skype for Business meetings. While E3 uses Exchange plan 1, E5 uses Exchange plan 2, which has built-in data loss prevention and Cloud Voicemail services with an automated attendant.
"Can you mix E3 and E5 licenses?"
Yes, you can combine Microsoft 365 E3 and E5 plans within a single account to meet your organization's needs. However, while you mix plans, you cannot change the existing limitations on their number of users. Consult with a Microsoft Partner to help determine if mixing licenses is the best option for your organization.
"Do all users need an E5 license?"
The E5 license is the most feature-packed plan, but that does not mean every user in your organization needs it. You probably don't need features like PSTN conferencing when you can use Teams. Depending on what works best, you can add certain features for specific team members while using a lower plan like E3.
Office 365 E3 vs E5: Choose the Right License
Getting the right Office 365 Enterprise version requires the perfect blend of understanding of what each version offers and your business's operations.
With a Microsoft Gold-Certified partner like Amaxra, you can ensure that you get what you pay for and that you only pay for what you need. We also help you upgrade your license as your business grows.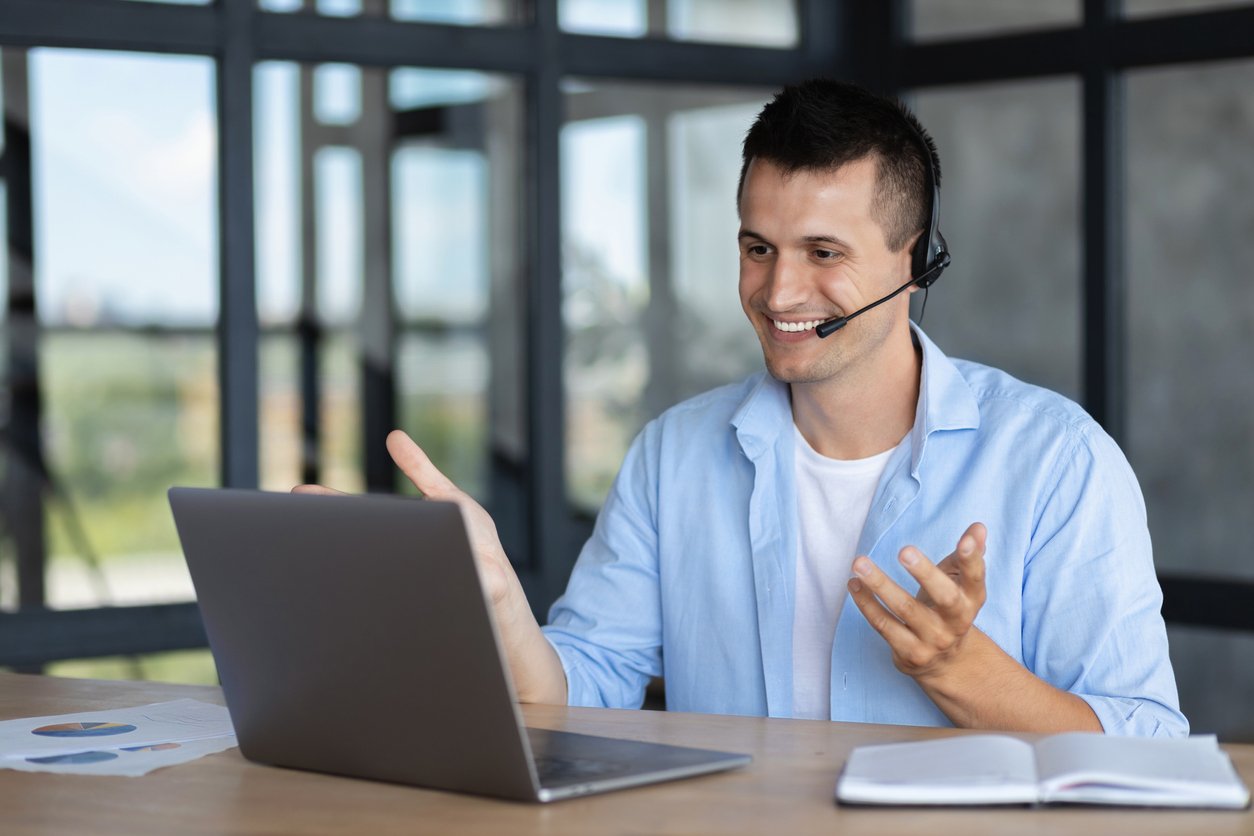 Get Started Today
We'll build a secure and complete Microsoft software solution for your business while you concentrate on what's important.
Contact Us