Microsoft Power BI Pro vs Premium [Features, Cost & More]
If you're running a business-any business-chances are you're using data analytics to figure out the market and stay ahead of the competition.
Which is great, except…
Your competition is doing exactly this too. In fact, nearly 97% of companies have adopted data analytics and are constantly thinking of ways to use it to drive revenue growth and attract more customers.
This means data analytics is a necessary condition to thrive in a hyper-competitive environment, but it is nowhere close to being sufficient. And if you don't use data intelligently and meaningfully, you're going to fall behind.
A powerful way to succeed is by using Power BI, Microsoft's premier business analytics service.
From data analysis and modeling to reporting and interactive visualizations, Microsoft Power BI helps you take raw data and turn it into elegant, actionable insights.
Power BI comes in three versions: Free, Pro and Premium.
Read on to find out which one among Power BI Pro vs Premium is perfect for your business.
What is Microsoft Power BI?
Power BI is the combined name for a series of cloud-based apps and services that enable access to interactive visualizations and business intelligence capabilities.
Its user-friendly interface helps companies collate, manage and analyze data from a number of different sources.
Power BI turns data into insights, allowing you to stitch together data from across your organization and use it to create rich and elegant reports and dashboards.
Here's an example of a report converted to a dashboard in Power BI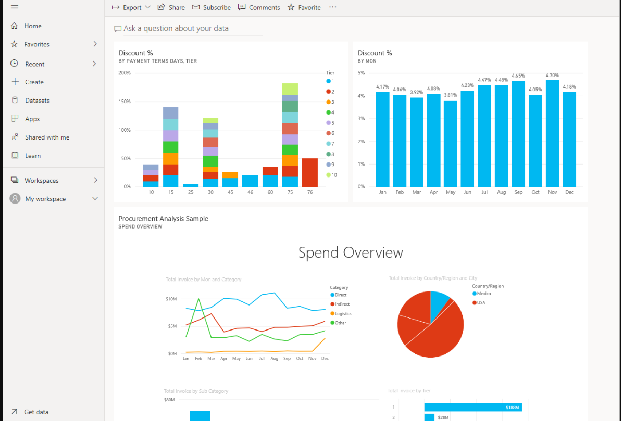 Hundreds of data sources can be connected in Power BI, including competitor services to Microsoft.
Power BI is something of an umbrella term and may refer to one of three services:
Power BI Desktop: A Windows desktop application
Power BI Service: An Online SaaS (Software as a Service)
Mobile Power BI: Apps available on Windows phones and tablets, as well as for iOS and Android devices.
What sets Power BI apart from similar services is the simplicity of its user interface, which enables even people with little training to easily navigate around and prepare their reports and dashboards.
Power BI also offers data warehousing functions such as data preparation, data discovery, and interactive dashboards.
Microsoft Power BI License Types (Per-User)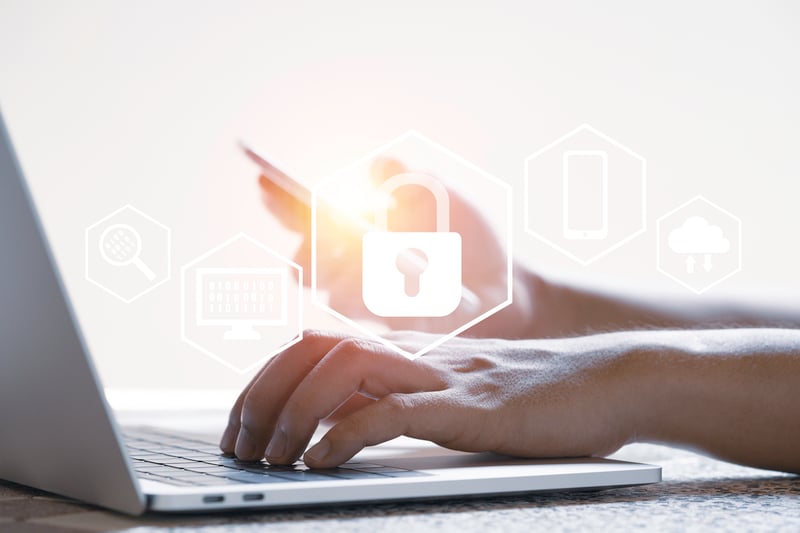 Power BI license types per user are of 3 categories: Free, Pro, and Premium.
The type of license (power bi premium vs pro) you will need will depend on where your content is stored, how people in your organization intend to interact with the content, and if the content uses Premium features.
Power BI Premium capacity-based license allows those with a free license to work on content in workspaces assigned to Premium capacity.
For connecting to data and creating reports and dashboards in a workspace outside of Premium capacity, free license users have to use the Power BI service. They won't be able to publish content to other workspaces or share content with others.
For a Power BI license with free and Pro per-user license, users with a Power BI Pro license can work together only with other Power BI Pro users for content stored in a shared capacity. But for Premium capacity workspaces, Pro users have the ability to distribute content to users without a Power BI Pro license.
Content created by a Premium Per User licensed user using Premium Per User licenses can only be shared with other Premium license users. The exception to this is if the content is explicitly put on a workspace that is hosted on a Premium capacity.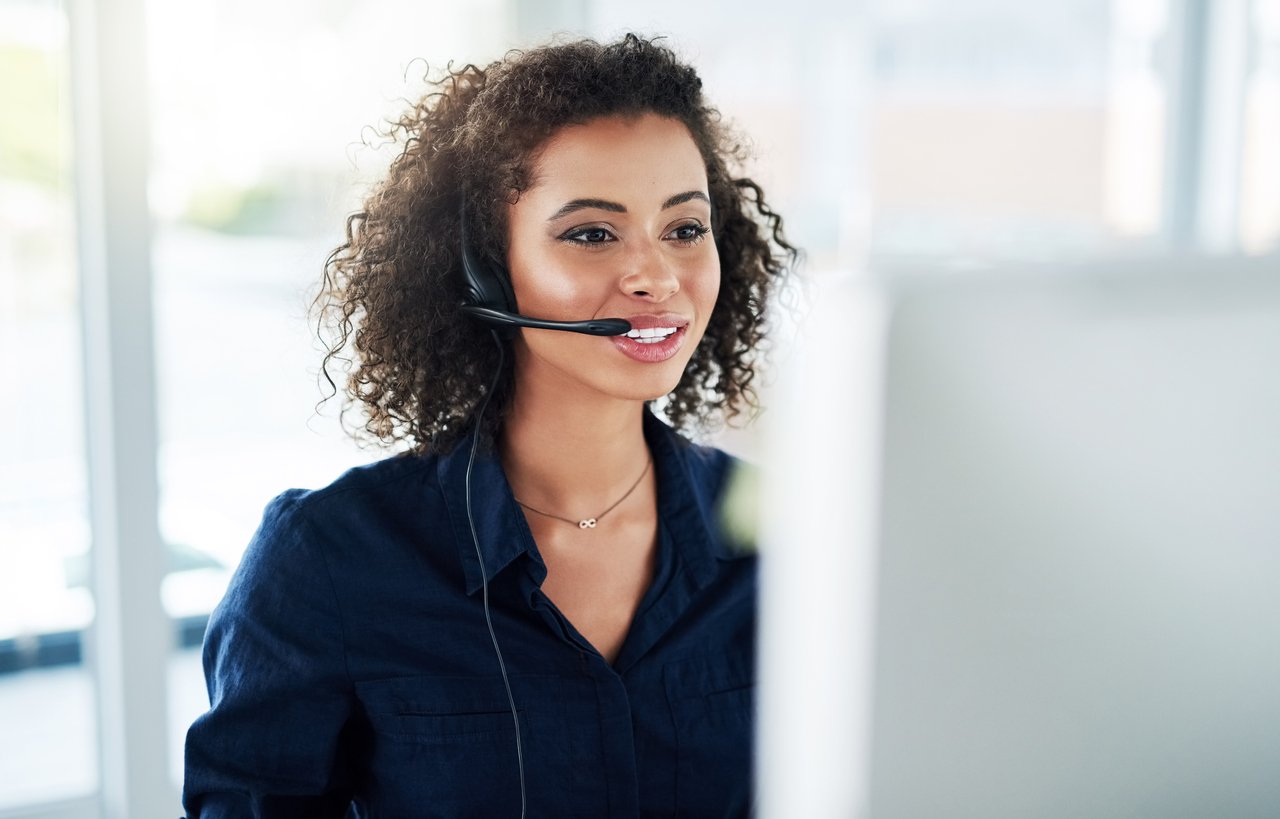 Need Help with Microsoft Licensing?
Leave your Microsoft licensing, security, and software solutions to us so you can concentrate on moving your business forward.
Features of Power BI Pro vs Premium vs Free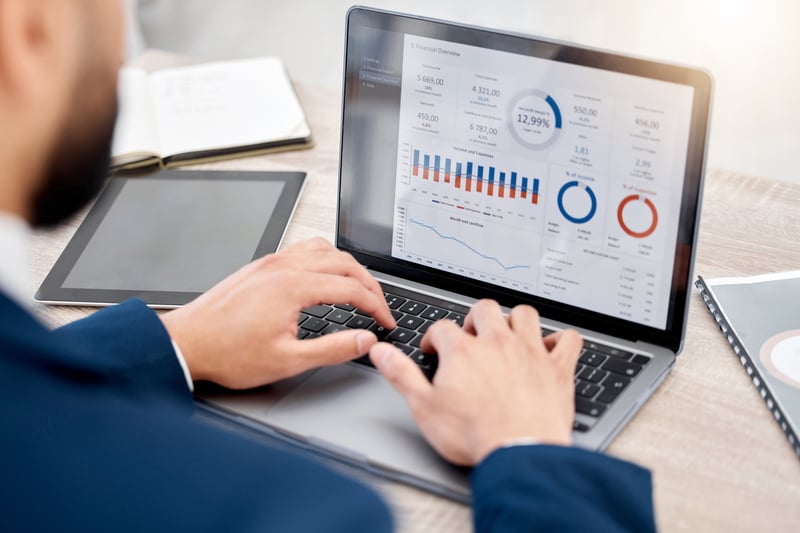 When assessing Power Bi Free vs Pro vs Premium, you have to consider your business requirements and must have a clear picture of the number of people in your organization who will be using Power Bi.
1. Power BI Free
The free version of Power BI continues to be a very versatile piece of software that allows you to connect to more than 70 data sources, publish to the web, and export to Excel.
Used both to become familiar with the Power BI ecosystem and as the go-to tool for many Power BI users, Power BI Free allows single users to create and publish dashboards and reports. But its function is limited because you can't share those reports peer-to-peer or create App workspaces or embed APIs and controls.
If you want to move on from the free version, the Pro version for professionals is what you are likely looking for.
Here are the key limitations of Power BI Free:
Can't share created reports with non-Power BI Pro users
No App Workspaces
No API embedding
No email subscriptions
No peer-to-peer-sharing
No support to analyze in Excel within Power BI Desktop
But it also has a lot of advantages, over and above the fact that it is totally free. Six key advantages of Power BI Free are:
You can connect with and import data from more than 70 cloud-based and on-prem sources
It has the same rich visualizations and filters as Power BI Pro
It allows your to export your reports to CSV, Microsoft Excel, Microsoft PowerPoint, and PDF
It provides Python support
You can save, upload and publish your reports to the web
It provides free storage of 10 GB per user
2. Power BI Pro
Power BI Pro offers a comprehensive suite of services for professional users wanting to take full benefit of the Power BI ecosystem. The biggest difference between Free and Pro is that with the latter, you can share your data, reports, and dashboards with other Power BI Pro licensed users. You can also create App workspaces with Pro.
Both Power BI Free and Pro have a 10 GB data storage limit, with individual files for each capped at 1 GB.
Here are some major advantages of Power BI Pro:
Can embed Power BI visuals into apps like PowerApps, SharePoint, and Teams
Provides native integration with other Microsoft solutions like Azure Data Services
Share dashboards, reports, and datasets with other Power BI Pro users
Has the ability to create App Workspaces and do peer-to-peer sharing
A Pro user can share a report securely with another Pro user, or place it on a Premium Workspace to share it with Free license users.
3. Power BI Premium
If you want to truly expand and scale up the services and features of Power BI Pro from a single user to multiple users for the entire organization, Power BI Premium is your best bet. This premium offering caters to the requirements of many users of an organization who want to use Power BI.
Power BI Premium is designed to meet the challenges of large enterprise deployments and workloads. It enables your organization to use its dedicated capacity and hardware instead of relying on Microsoft's shared capacity.
Here are some key features of Power BI Premium:
Flexibility to publish reports across the enterprise, without needing recipients to be licensed individually per user
Maintains BI assets on-premises with the help of Power BI Report Server
Increased performance and data capacity
One API surface access
Enables embedding Power BI visuals into apps like PowerApps, Teams, etc.
Large storage allows extended deployments
Let's take a closer look at the key differences between power bi pro vs premium license
| | | | |
| --- | --- | --- | --- |
| | Power BI Desktop | Power BI Pro | Power BI Premium |
| Included with Office 365 E5 | / | Yes | / |
| Licensed per | User | User | Cloud Compute |
| Data Refresh Rate | 8/day | 8/day | 48/day |
| Unrestricted Report Sharing | Yes | Yes | Yes |
| Export to CSV, XLS, PDF & PPTX | / | Yes | Yes |
| Embed Visuals into Apps | / | Yes | Yes |
| Storage limit | 10 GB | 10 GB | 100 TB |
| Fixed paginated layout for printing | / | / | Yes |
Power BI Pro vs Premium - Costs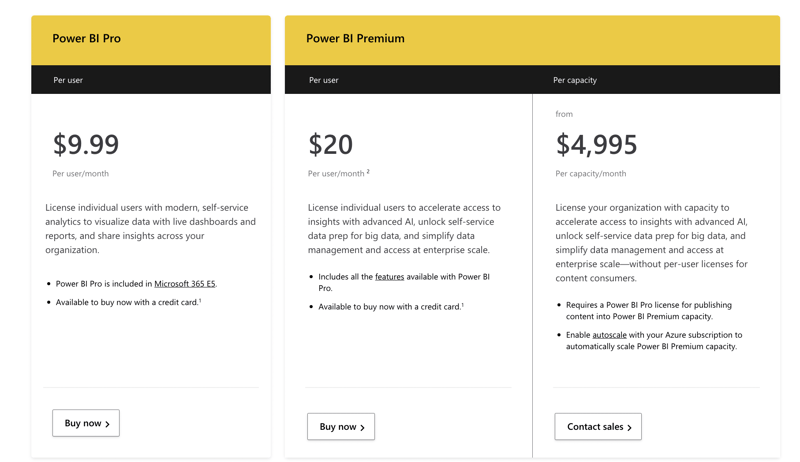 Power Bi Pro vs Free vs Premium: What's the most cost-effective Power BI solution for your organization? It really depends on your users' needs. If very few employees in your company are going to use Power BI, you are certainly better off with a per-user license. Power BI Premium per capacity is preferable for large-scale usage.
Let's look closely at Power Bi Pro vs. Premium:
License Type
Price and benefits
Power BI Pro
US$9.99 per user per month

Individual users have access to self-service analytics to visualize data using live dashboards and reports
Share insights across your organization

Power BI Premium per user
US$20 per user per month

Users get enhanced access to insights with advanced AI
Unlock self-service data prep for big data
Simplify data management and access at enterprise scale

Power BI Premium per capacity
US$4,995 per capacity per month

Anyone with permissions, inside or outside your company, can view content without purchasing individual Power BI Pro or Premium per-user licenses.
Gives your organization the capacity to accelerate access to insights with advanced AI
Unlock self-service data prep for big data
*Pricing accurate as of July 2022.
Other Power BI Products
1. Power BI Desktop
Power BI Desktop is the version of Power BI installed on to a local
system/computer for accessing basic features of Power BI. It acts as a companion to the main, cloud-based application.
It is the perfect version to start with, irrespective of your skill level. Power BI Desktop allows you to connect to 70 plus data sources, analyze data, export to Excel, publish to the web, and much more.
Power BI Desktop is free for all. You can use it to gain meaningful insights from data and apply it to your business. Small business owners and individual professionals who don't require large-scale collaboration and integration can benefit from Power BI Desktop.
Five common uses for Power BI Desktop are as follows:
Connect to data
Transform and clean that data to create a data model
Create visuals like charts or graphs which provide visual representations of the data
Create reports which are basically collections of visuals, on report page
Share reports using Power BI service
People who perform the above tasks are often called data analysts, business intelligence professionals, or report creators. But Power BI Desktop should not be seen as just a tool for specialists.
In fact, many interested users who wouldn't call themselves analysts also use Power BI Desktop confidently and skillfully to create compelling reports or build data models after collating data from different sources.
2. Power BI Mobile
The Power BI mobile app brings Power BI to your pocket, with real-time touch-enabled mobile access to your corporate data.
Filter a report by your geographic location or scan QR codes with your Android phone to reach a dashboard or report with the help of Power BI Mobile.
Power BI mobile is available for:
iPhones
iPad
Android phone
Android tablet
Windows (Windows 10 or higher)
Monitor your business from the comfort of your phone. Access on-premises data stored in SQL Server, and data in the cloud. Power BI Mobile apps provide you with a 360-degree view of your data. Stay clued into KPIs and reports even on the move.
Annotate reports using your touch-enabled screen to share new insights with your team. Live reports and dashboards can be shared directly from the app to team members.
3. Power BI Embedded
Power BI Embedded is an Azure service that enables organizations to leverage Power BI's analytical capabilities to create reports and analyze data through their own applications, websites or portals.
Using Microsoft Power BI Embedded, third-party or SaaS app developers can embed beautiful, fully interactive reports into their applications without going back to the drawing board to design their own data visualizations and controls.
This makes Power BI Embedded ideal for independent software vendors (ISVs)
Benefits of Power BI Embedded include:
Enables sharing of Power BI content internally and externally, without the need for additional Power BI Pro licenses
Define and manage user experience based on who your audience is
Enable data row-level security (RLS) to ensure that information is adequately filtered on the basis of user identity
4. Power BI Report Server
Power BI Report Server is an on-prem report server with a web portal for displaying and managing reports and KPIs. It also provides tools to create Power BI reports, mobile reports, paginated reports, etc. Users can access reports by viewing them on a mobile device or web browser, or email inbox.
Power BI Report Server is based on a robust enterprise-grade platform, allowing you to scale up to thousands of users.
For publishing Power BI reports to Power BI Report Server, you need a Power BI Pro license. But this license is not required for viewing or interacting with Power BI reports on Power BI Report Server.
Power BI Pro vs Premium FAQs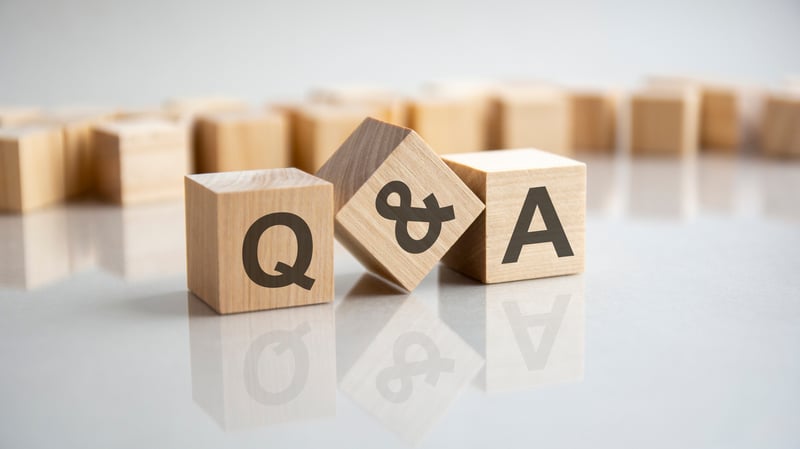 "What's the difference between Power BI Premium vs Pro workspace?"
For small and medium businesses, Power BI Pro is usually good enough to deliver full business intelligence capabilities to all stakeholders and users. Power BI Premium works better for bigger organizations where a large number of users utilize Power BI to view and create reports and dashboards.
"Do I need Power BI Pro if I have Premium?"
No, you'll typically need one of the two for your business. Power BI Premium is the more sophisticated of the two, with a larger number of features. So if you already have Premium, there is no requirement for Power BI Pro. On the other hand, you can upgrade from Power BI Pro to Power BI Premium per user, which is the more expensive service.
"How do I know if my Power BI is Premium or Pro?"
It is easy to find out which service you're using: Power Bi Premium vs Pro. When you log in to the Power BI Service, check if you have a Pro account by going to the gear icon and choosing Manage personal storage. Here, you'll see your name and "Pro User."
"How many users are on Power BI Premium?"
There is no upper limit as such when it comes to Power BI Premium per capacity. For instance, if you need 500 people to be on Power BI, Power BI Premium is the best way to go about it at a rate of $4995/month.
However, let's say only 50 of the 500 people in your organization need to use Power BI. In that case, you are better off with a per-user license, whether Premium or Pro.
"Is Power BI Desktop free?"
Yes, Power BI Desktop is a free application that you install on your local computer. It allows you to connect to data and transform and visualize it. Using Power BI Desktop, you can not only connect to multiple sources of data but also combine them into a data model.
In a sense, Power BI Desktop is for everybody-from non-specialists who want to create striking visual representations of data to data analysts who do this for a living.
Conclusion
Let's face it. Knowing the Power BI license types that perfectly suit your organization can be tricky. Which license is best for your organization is not just a matter of cost and savings, but it can have a real impact on how easily your workforce is able to convert data into actionable intelligence.
This, in turn, may determine how competitive you are in the market.
At Amaxra, we are experts at Power BI Licensing, and we understand the entire Microsoft Power BI ecosystem from the time it was launched, right through all stages of its evolution, to the sophisticated suite of services and solutions it currently offers.
We know exactly how to address your Power BI Pro vs Power BI Premium queries.
So, get in touch today to get the right Power BI package that's a great fit for your organization.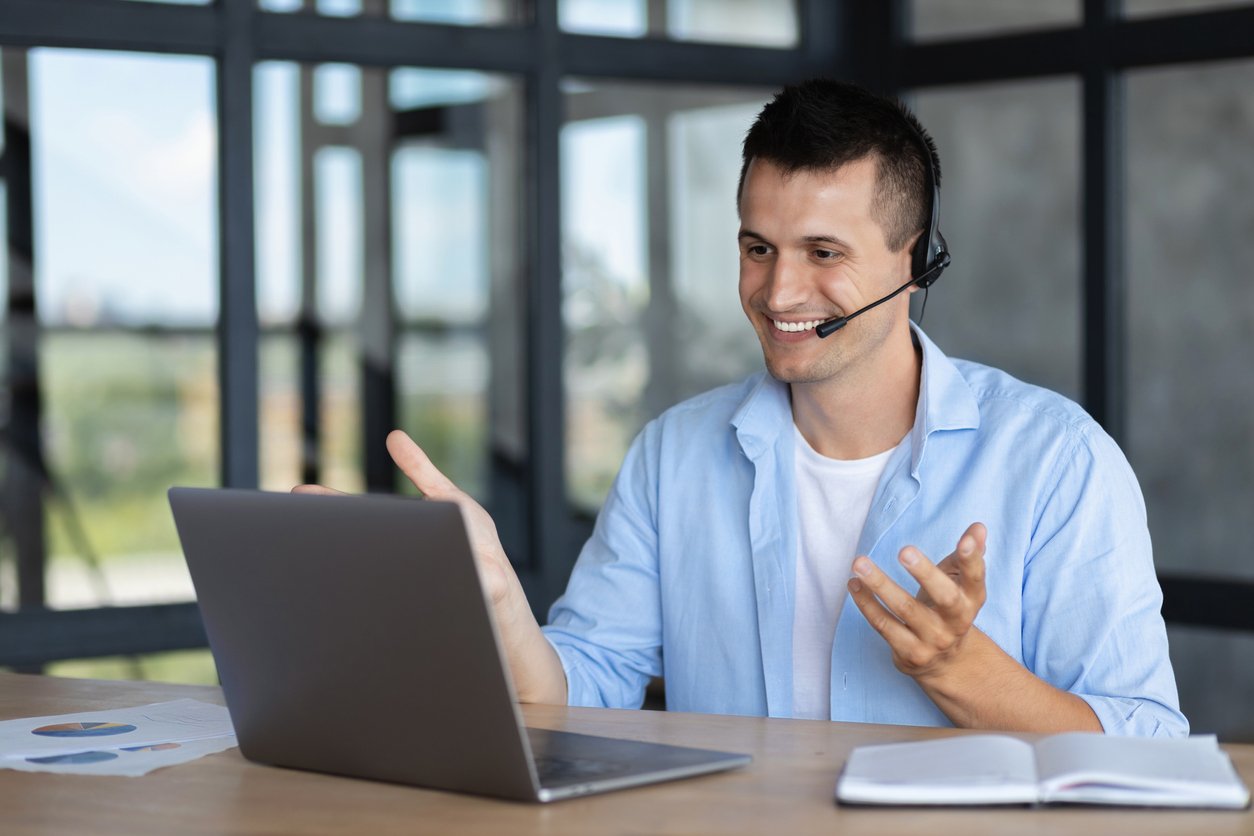 Get Started Today
We'll build a secure and complete Microsoft software solution for your business while you concentrate on what's important.