The Ultimate Guide on Teams Phone System [Features, Benefits & License]
Around 270 million users worldwide use Microsoft Teams daily.
Chances are you're already using it at work.
And that number is only increasing as more and more businesses turn to Microsoft Teams as a workplace communication and video conferencing tool.
But don't just take our word for it:
While Slack was growing steadily, crossing 10 million users in 2020, Microsoft Teams overtook them by a considerable margin, rising to 75 million active users in the same year.
About 500,000 organizations from 181 countries use Teams as their default messaging platform.
91% of Fortune 100 companies now use Microsoft Teams to stay in touch with their business and client base.
An important thing to remember when choosing your default workplace communication system is that it works best when everyone else is already using it - if you're optimizing the full extent of what it has to offer.
If you're already using or considering using Microsoft Teams as your communication platform, you should consider upgrading the Teams Phone System.
Introduction to Microsoft Teams Phone System
Teams Phone System is a solution offered by Microsoft to replace your existing phone system. It enables you to enable features like call control and Private Branch Exchange (PBX) capabilities in your Microsoft Cloud. Teams Phone System can be used through the Microsoft Teams desktop application, mobile application, and even a range of handsets.
Why would you want to replace your existing phone system with Microsoft's cloud-based Teams Phone System? Fair question.
Using the Teams Phone System is like a regular calling system for your business, but with several additional features designed for today's remote, flexible, and highly-connected world.
CliftonLarsonAllen (CLA), an accountancy firm with 120 locations worldwide, started using Microsoft Teams in 2020 and is now saving one million dollars a year in telephony costs. Adopting the Teams Phone System allowed them to save on the costs of owning and managing on-premises hardware. It also helped them take advantage of helpful software upgrades.
By replacing their previous voice solution with Teams Phone System, they got more features at a lower cost.
What are Microsoft Telephony Services?
Telephony services are a technology offered by Microsoft, providing you with different voice solutions for your business. Microsoft's telephony services can replace your current calling system and provide a seamless, cloud-based voice solution with advanced features.

Microsoft can provide you with the most straightforward calling plan as your phone system or a combination solution that supports a complex, multi-national deployment with different requirements for different geographic locations.
Microsoft has a Teams voice solution for a wide variety of business needs.
How to Use Teams as a Phone System
With the Teams Phone System, making a call is simple:
Click a name in your address book on your laptop, PC, or mobile
Place a Teams call to that contact
Just like a regular old-fashioned calling service, but better.
(Before we go ahead, here's a quick guide for you to remember some important terms. If you already know these commonly used technical terms, please skip to the Teams Phone System guide).
| | |
| --- | --- |
| What it's called | What it means |
| PSTN (Public Switched Telephone Network) | The worldwide collection of the traditional circuit-switched telephone networks. It provides the infrastructure and services for public telecommunication. |
| PBX (Public Branch Exchange) | A system that allows users to create their telephone network within an organization |
| Direct routing | The process of routing Microsoft Teams to the PSTN so that calls can be made on any device using Teams |
| Operator connect | An operator-managed service that allows businesses to bring their carrier to calling in Teams |
| SBC (Session Border Control) | A device deployed at network borders that protect and regulates IP communications flows |
If you're considering using Microsoft Teams as a Phone System, there are different ways you can go about it.
1. Phone system with calling plan

This is the simplest plan offered by Teams Phone System, where all PBX, call control, and PSTN management is handled through Microsoft 365 cloud. In this case, Microsoft will be your PSTN carrier and manage your call routing, and you will not need to buy or manage SBCs. You will be obtaining phone numbers through Microsoft.
If you choose this option, you will get added Domestic or International Calling Plans.
2. Phone system with operator connect
In this option, your existing carrier will be handling the PSTN management and SBCs to enable calling in Teams. Phone numbers and call routing will be obtained and managed by your existing carrier.
This is suitable for you if Microsoft calling isn't available in your geographic location and you want to retain your existing carrier or find a new phone carrier for enabling calling in Teams.
3. Phone system with direct routing

Phone System will connect to your existing carrier using Direct Routing. This means that your phone carrier will be managing your PSTN, while you will have to obtain SBC from a third-party vendor.
This option is suitable for you if you want mixed routing. When you don't want to change your PSTN carrier, and you want some calls going through it while also having some calls going through the Calling Plan.
The method you choose will depend on your business's size, location, and requirements, so there is no single best solution. You just need to determine which setup meets your needs.
Microsoft Teams Phone System Features
What are the additional features of Teams Phone System, and why are they essential for modern businesses? Here's a table for a quick comparison.
| | | |
| --- | --- | --- |
| Teams Phone System feature | What it does | When it can be useful |
| Auto-attendant | Allows you to create a menu system for your organization so that callers can locate, place or transfer calls to the right user or department | Connecting callers with the concerned department directly without the need for manual transfers |
| Call park and retrieve | Users can park a call in the cloud server, generating a unique retrieval code. The user or someone else can then use the code to retrieve the call from anywhere else in the organization. | Putting a call on hold when the recipient is not immediately available |
| Cloud call queues | Allows you to define how call queues are managed for your system, for e.g., through greetings or music on hold, auto-transfer to the next available employee, etc. | Engaging callers and making them feel accounted for when they're waiting in call queues |
| Device switching | Allows users to play a call or meeting from any of the connected Teams devices | Allowing users to switch from attending a meeting from their phone to using a PC easily between meetings |
| Call escalation | Ongoing calls can be escalated into group conferences, video chats, screen sharing, etc. seamlessly | Providing the option of adding other people, sharing screen, editing and sharing documents in meetings that begin as phone calls |
While these features are really important and differentiate Microsoft Teams Phone System from other voice calling solutions, these are not the only reasons you should consider switching to Teams Phone System.
There are many other benefits of choosing Teams as your default Phone System.
Benefits of Microsoft Cloud Based Telephony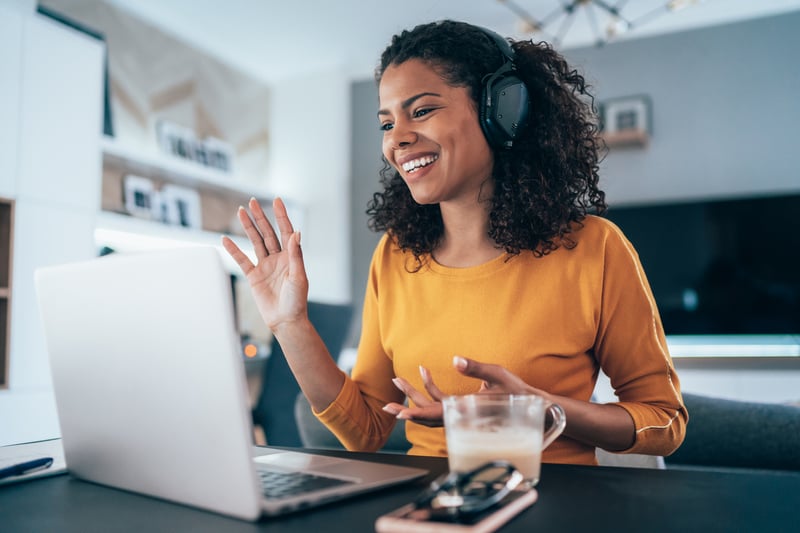 Microsoft Teams Phone System is a cloud-based calling solution designed for the way we do business in 2022. But that is not the only reason to use the system.
You should consider switching to Microsoft Teams Phone System because it is:
Secure
An all-in-one platform
Cost-effective
Flexible
Scalable
Let's look at the benefits of Microsoft Cloud Based Telephony in detail.
1. Secure telephony
Microsoft telephony services are designed with high levels of safety and security. It provides encrypted communication services and carries out endpoint authentication, following Transport Layer Security (TLS) protocols. Your organization's calls and shared data are protected - a requirement for any communications system today.
2. Unified communications
By using the Teams Phone System as your calling option, you can seamlessly tie all your internal and external business communications into one platform.
All business video calls, phone calls, and messages can be done via the Teams Phone System, giving your employees the space to focus on their work and spend less time coordinating between different platforms.
3. Cost-effective
Teams Phone System can be used at a much more affordable monthly fee than landline phone systems. By leveraging Microsoft's cloud-based technology, you'll save money and get additional features and capabilities:
Avoid long-distance charges for calls within your organization - useful if you have team members in other parts of the country or the world.
No need to equip remote employees with company mobile phones for calls
However, since there are different subscription options, you need to know how to acquire the Teams Phone System license that would best suit your needs.
Amaxra (that's us!) is a certified Microsoft Partner, so for expert advice on picking the most affordable subscription plan, drop us a line, and we'll help you sort it out.
4. Flexibility
Since Teams Phone System follows a subscription-based model, you only pay for as long as you want to use it without investing in any long-term hardware or electrical connections. Moreover, since Microsoft offers multiple types of plans, you can optimize your subscription plans, so you only pay for what you use.
5. Scalability
When you choose the Teams Phone System as your organization's calling solution, your subscription plan can grow with your organization. When your business grows, its needs change rapidly, and the Microsoft Teams Phone System can adapt to meet your new requirements. Your plan may start with a single location and grow into a multinational entity, but your service provider will remain the same!
Now that you're probably convinced to want to use the Teams Phone System as your organization's new-and-improved calling solution let's discuss how you can do it and who can help you with it.
Microsoft Teams Phone System Integration
As mentioned earlier, integrating the Microsoft Teams Phone System into your organization is quite simple, especially once you've chosen your desired subscription plan.
You can set up a Phone System in your Microsoft account following these simple steps:
Buy and assign a Phone System license
Choose a PSTN connectivity option
Get phone numbers for your users
Get phone numbers for services
Set up a call queue
Set up an auto-attendant
Set up communication credits for toll-free numbers,
Before you integrate the Teams Phone System into your organization's communication landscape, we need to zoom in on Step 1: Buying and assigning a Phone System license.
Microsoft 365 Phone System License Solutions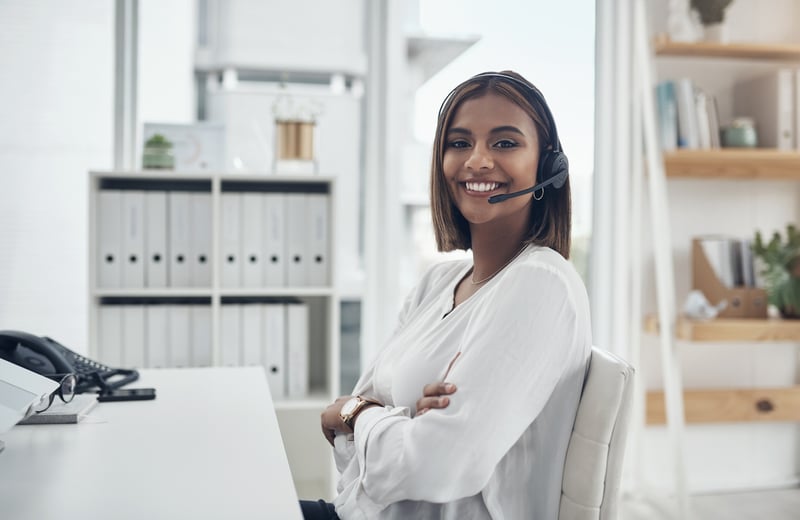 You can acquire a Microsoft 365 Phone System license either directly through Microsoft's service center, or you can choose to contact a Microsoft Certified Partner & Reseller like Amaxra.
Both routes are effective, but the one you choose will determine your experience before, during, and after the purchase.
To purchase your Teams Phone System license directly through Microsoft, you will need to fill out a short form that asks for your contact details and some basic information about your company.
Once you've filled out the form, someone from the Microsoft 365 sales team will get back to you and answer any questions or provide any information you might need.
They will also assist you in purchasing the plan for your company once you've decided which subscription you would like. You can then set it up on the server and manage it yourself.
Instead of buying the license directly from Microsoft, you can also choose to take on the help of authorized Microsoft Partners & Resellers such as Amaxra. Microsoft resellers help you identify plans, combination subscriptions, and add-ons that would be the perfect fit for your company.
To purchase a Microsoft license through Amaxra, you just have to get in touch with us, and we will ensure your requirements are met - and your expectations exceeded.
Some of the benefits of acquiring your Microsoft licenses through Microsoft Partners and Resellers such as Amaxra include:
You don't need to decide which Microsoft solution would work best for you in terms of flexibility, implementation, and affordability. We do it for you, and we make sure you get maximum benefits at minimum cost.
We not only help you with the purchase, but we also implement and manage your Microsoft licenses.
We provide constant support, guidance, and training related to Microsoft licenses.
We keep you informed and help you acquire software upgrades, discounts, and beneficial add-ons.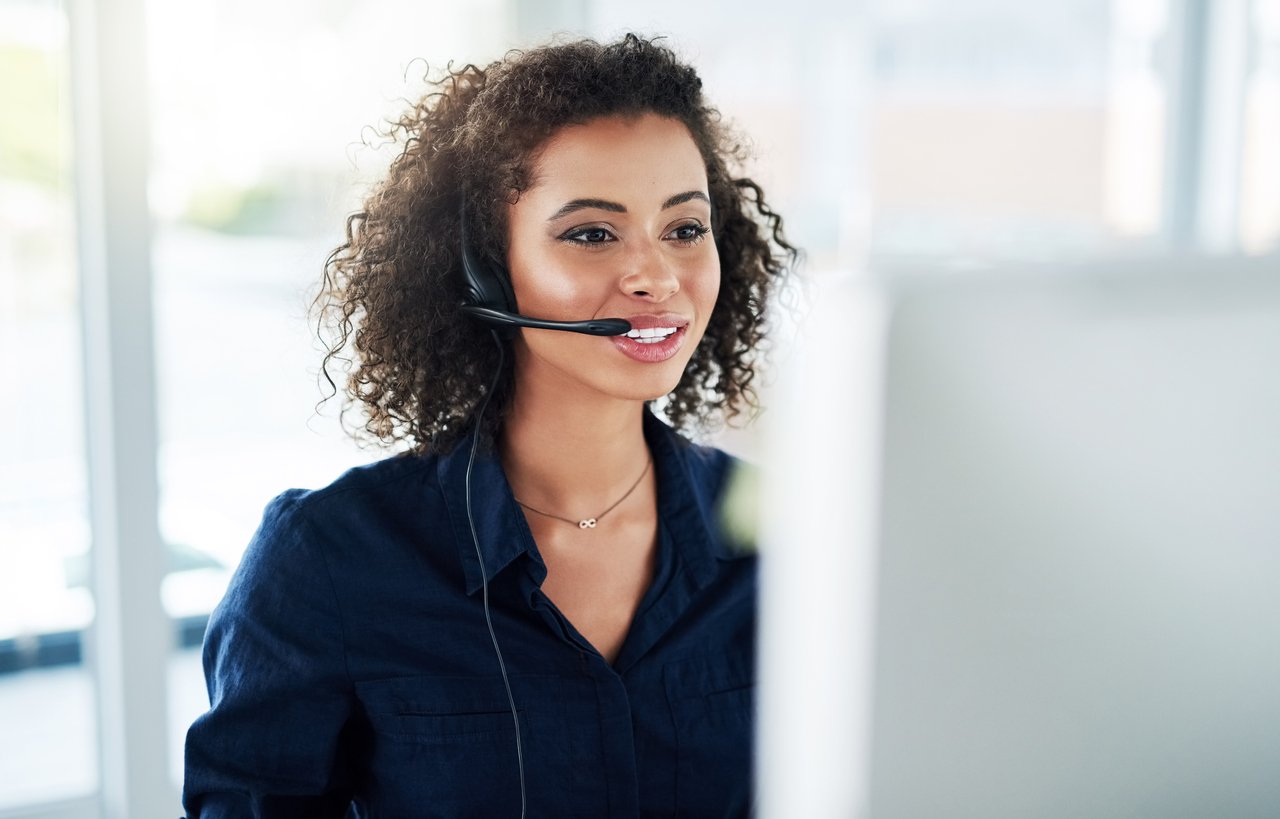 Need Help with Microsoft Licensing?
Leave your Microsoft licensing, security, and software solutions to us so you can concentrate on moving your business forward.
FAQs
"What is Microsoft Teams Phone System?"
Microsoft Teams Phone System enables call control and PBX capabilities in your Microsoft 365 cloud using Teams. It can be used to place and receive calls from contacts in your address book through Microsoft Teams.
Team members can access the system through their mobile phones, PCs, laptops, and compatible models of landline phones.
"What are the benefits of Microsoft Teams Phone System?"
Some of the benefits of Microsoft Teams Phone System as a calling solution (compared to a traditional phone system) include:
Affordability
Security
Flexibility
Scalability
Teams Phone System enables you to streamline all work-related communication such as meetings, phone calls, video calls, text messaging, and document sharing into a unified platform, resulting in better time management and increased productivity.
"What are the features of Microsoft Teams Phone System?"
The features offered by the Microsoft Teams Phone System include auto-attendants, call queues, call forwarding, call park and retrieve, and device switching, among many others.
These features help you create a seamless calling experience across devices and departments and provide you with options for engaging and responding to users in a pre-designed, automated manner.
"How can I integrate Microsoft Teams Phone System into my business?"
You can integrate Teams Phone System into your business by getting in touch with Microsoft Support Service or taking expert advice from resellers and partners such as Amaxra.
Modernize your comms platform with Teams Phone System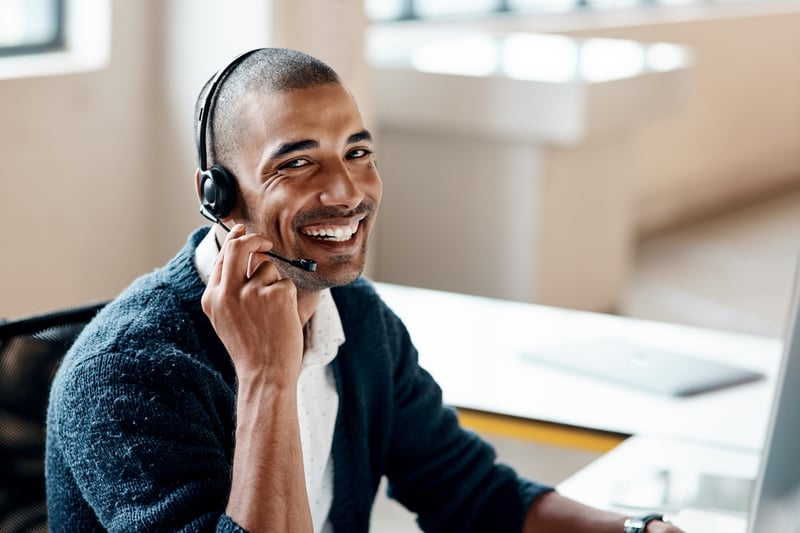 Teams Phone System is designed to act as a substitute for your existing phone system, but with more features and benefits. Amaxra consultants are experts in helping businesses identify their required features and decide on licensing solutions.
If you're interested in acquiring a Teams Phone System license for your company and don't know where to start, get in touch with Amaxra, and we'll take it from there.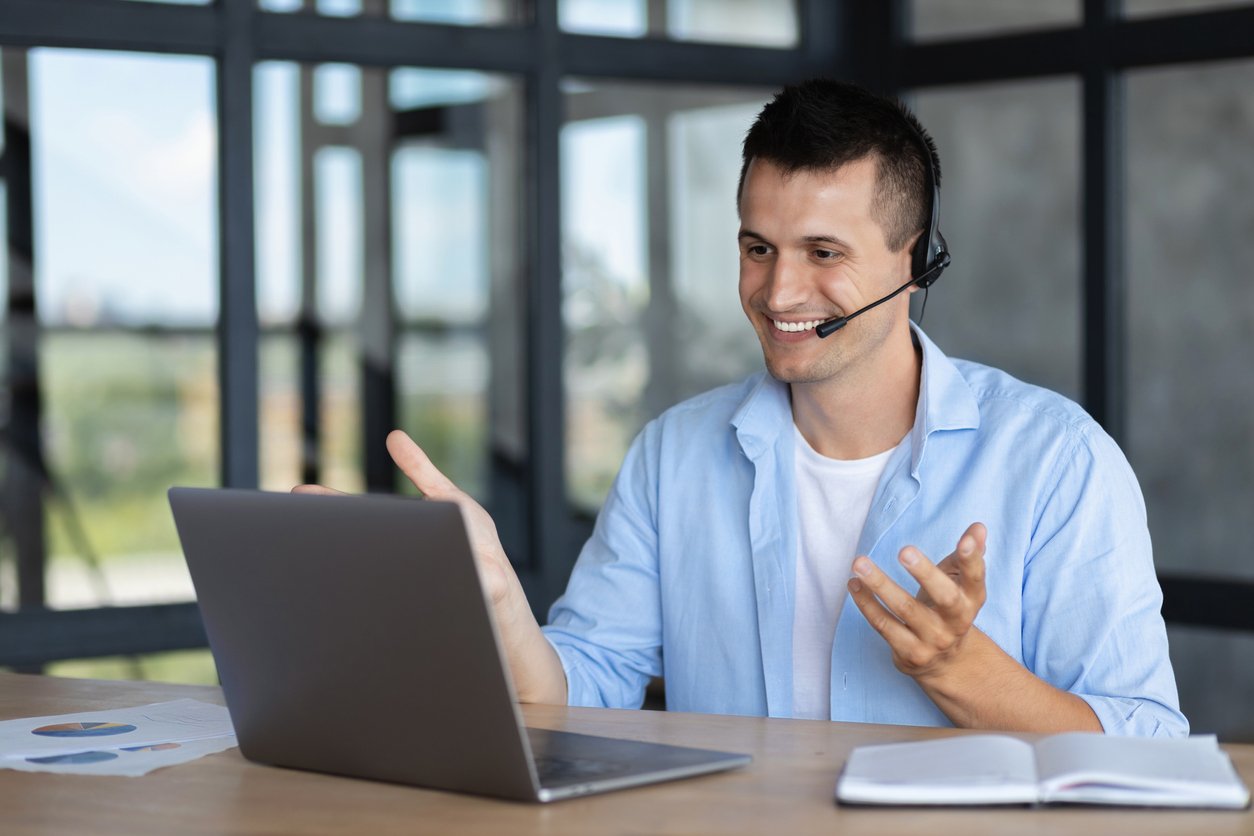 Get Started Today
We'll build a secure and complete Microsoft software solution for your business while you concentrate on what's important.