Best Practices for Using Azure SMTP Relay in Office 365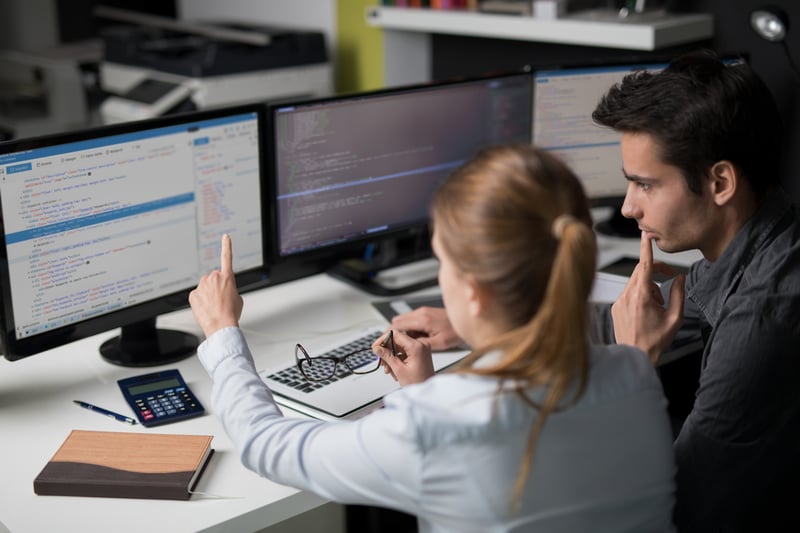 An SMTP relay service can be a reliable and convenient option when sending emails from Azure applications like Office 365. However, to ensure optimal performance and to prevent potential issues, it's important to follow best practices for using Azure SMTP relay.
Tips for Optimizing Email Delivery Using Azure SMTP
Here are the best practices to help ensure a smooth and successful integration of Azure SMTP Relay with Office 365:
Obtain the public IP address: Obtain the public (static) IP address from which the device or application will send. Dynamic IP addresses are not allowed. Don't share the IP address with anyone outside of your company, but you can share it with other devices and users within your company.
Check for verification: Check that the domains the application or device will send to have been verified in Microsoft 365 or Office 365. If not, emails could be lost, and you won't be able to track them with the Exchange Online message trace tool.
Select the connector: Go to Mail flow > Connectors in the Exchange admin center. Check the list of connectors set up for your organization. If no connector is listed from your organization's email server to Microsoft 365 or Office 365, create a connector in the Exchange Admin Center (EAC):
For Classic EAC

For New EAC

Open the EAC at https://admin.protection.outlook.com/ecp/ and go to Mail flow > Connectors.
Click Add and choose "From your organization's email server to Microsoft 365 or Office 365."
Give the connector a name and choose to verify that the IP address of the sending server and your organization matches.
Add the IP address from Step 1. Leave all other fields with their default values
Select Save.

Open the EAC at https://admin.protection.outlook.com/ecp/ and go to Mail flow > Connectors.
Click Add a Connector and choose "Your organization's email server" for the sending server and "Office 365" for the destination server.
Provide a name for the connector and choose to verify that the IP address of the sending server and your organization matches.
Add the IP address from Step 1.
Click Save.
Update DNS: Updating your DNS record on your domain registrar's website is another thing you can do to optimize email delivery. Start by editing your SPF record and including the IP address. The final string should resemble v=spf1 ip4:10.5.3.2 include:spf.protection.outlook.com ~all, considering 10.5.3.2 as your public IP address.
Send test email: Send a test email from your device or application to confirm receipt.
Explanation of Email Authentication Protocols: SPF
DMARC, DKIM, and SPF are three email authentication methods designed to stop spammers, phishers, and other unauthorized parties from sending emails on behalf of a domain they do not control. These measures protect email accounts from being used incorrectly or fraudulently.
What is SPF and How Does it Work?
Sender Policy Framework (SPF) is a way for domains to identify all servers from which they send emails. SPF records contain IP addresses of allowed senders within a domain, similar to how an employee directory lists all employees. Mail servers receiving an email message can check it against this SPF record before forwarding it to its intended recipient's inbox.
What is DKIM and How Does it Work?
DomainKeys Identified Mail (DKIM) allows domain owners to automatically "sign" emails from their domain. A DKIM "signature" is a digital signature that uses cryptography to verify that the email originated from within the domain mathematically; specifically, DKIM utilizes public key cryptography.
What is DMARC and How Does it Work?
Domain-based Message Authentication Reporting and Conformance (DMARC) instructs receiving email servers what to do when certain checks have been made after checking SPF and DKIM for a domain. A domain's DMARC policy can be set in various ways, including:
It may instruct mail servers to quarantine emails that do not pass SPF/DKIM verification
Reject emails outright
Deliver emails as intended.
These policies are stored in DMARC records. DMARC reports provide administrators with the data to adjust their policies accordingly. Furthermore, DMARC records may include instructions for sending reports to domain administrators about which emails are passing and failing these checks.
Monitoring and Troubleshooting with Azure SMTP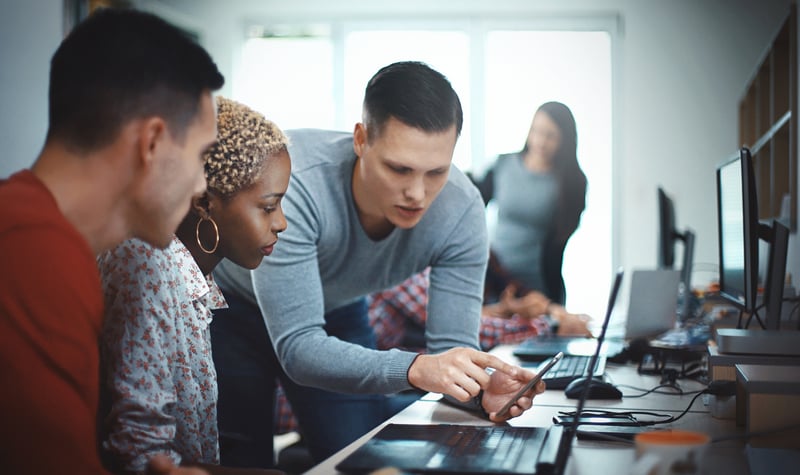 Email delivery is of the utmost importance for any business, and having the appropriate tools to monitor and resolve any issues is necessary. This section will examine how Azure SMTP provides robust monitoring and troubleshooting capabilities that guarantee reliable email delivery.
Overview of Azure SMTP Monitoring Tools and How to Use Them
Azure SMTP monitoring tools help you monitor your SMTP service's performance, detect and troubleshoot issues, and ensure your emails are delivered successfully. Here's an overview of some Azure SMTP monitoring tools and how to use them:
Azure Monitor
As an advanced solution for collecting and analyzing telemetry data from cloud and on-premises environments, Azure Monitor collects information from multiple Azure subscriptions, tenants, and other services hosted on Azure.
This allows you to monitor applications, virtual machines, guest operating systems, databases, networking events, and custom sources. Azure Monitor also enables you to export monitoring data into other systems and integrate with third-party and open-source monitoring tools, as well as ticketing and ITSM applications.
It offers observability by correlating data from multiple sources like metrics, logs, traces, and changes and providing a common set of tools for analyzing and correlating this information.
Azure Application Insights
Application Insights, an extension of Azure Monitor, offers Associate Performance Monitoring (APM) features that proactively monitor and review applications in development, testing, and production. It collects metrics, telemetry, and trace logging data to view application activity comprehensively.
Application Insights offers additional capabilities like Live Metrics, Availability, GitHub/Azure DevOps integration, usage monitoring, and Smart Detection. Distributed Tracing allows end-to-end tracing for execution or transaction, while the Application Map offers a high-level view of application architecture.
Consider consulting the Application Insights deployment planning guide to determine how many resources are required for your deployment planning guide.
PowerShell
As a powerful command-line tool provided by Microsoft, PowerShell allows you to manage and monitor your SMTP service. To use PowerShell to monitor your SMTP service, you need to connect to your SMTP server using PowerShell.
PowerShell is a scripting language that automates system management and builds, tests and deploys solutions. The extensible nature of PowerShell enables it to deploy and manage almost any technology, including Microsoft Azure, Windows, and third-party tools like AWS and VMWare.
It is a versatile, cross-platform task automation solution with a command-line shell, scripting language, and configuration management framework. The shell features a full command-line history, tab completion, and a pipeline for chaining commands.
PowerShell Desired State Configuration (DSC) allows for creating declarative configurations and custom scripts for repeatable deployments and enforcing configuration settings with push or pull models for deployment.
Common Issues With Email Delivery and Troubleshooting Tips
Email delivery failures can be frustrating, especially when sending important messages. Here are three common issues and troubleshooting tips to help you resolve them.
1. Bounces
A bounce happens when an email you send is returned to you because the recipient's inbox is full (soft bounce) or because the email address doesn't exist (hard bounce). To resolve this issue:
Check that you've entered the email address correctly and it's still valid.
If it's a soft bounce, wait and try again later.
Remove the email address from your list if it's a hard bounce.
2. Malware Attack
You may have been under a malware attack if you receive a "Mail Delivery Failure'' notification for messages you didn't send. A virus could use your email account to send spam emails, causing bounces.
To solve this problem, run an antivirus scan on your computer and consider getting email authentication as an anti-spoofing technique.
3. SMTP Issues
A message can be blocked by an anti-spam filter or rejected by the recipient's inbox due to issues with your SMTP server. If the reputation of its sending IP is low or put on a blacklist, your emails will not reach their destination.
To improve delivery rates, consider using a professional SMTP server like Azure SMTP, which uses guaranteed IPs and proper authentication.
By understanding these common issues and taking appropriate measures, you can troubleshoot email delivery problems and ensure your messages reach their intended recipients.
Conclusion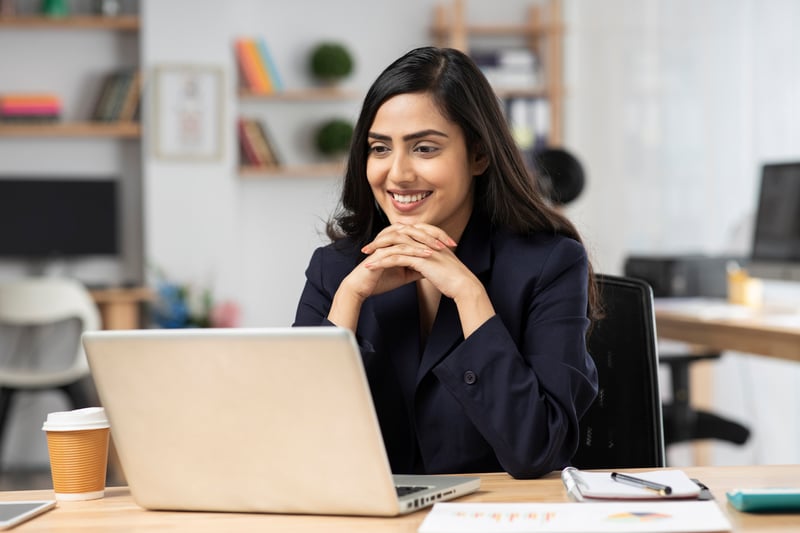 Using Azure SMTP for email delivery offers a reliable and secure solution with numerous advantages. Users can use Azure's cloud infrastructure to guarantee high deliverability rates while avoiding common email delivery issues. Moreover, its scalability and flexibility in managing email volumes make it ideal for businesses of all sizes.
Implementing Azure SMTP in your email infrastructure is a straightforward process. Start by signing up for an Azure account and selecting the SMTP option from the email settings. Then, configure your email client or application to use the Azure SMTP server when sending emails out. Lastly, monitor delivery and performance with Azure's built-in analytics tools.
By following these steps, you can take advantage of Azure SMTP and ensure a reliable email delivery experience for your organization. If you require assistance setting up or have any queries, consider contacting Amaxra—an established Microsoft Gold Partner with expertise in cloud solutions and IT consulting.
Take the first step towards improving your email infrastructure by contacting Amaxra now.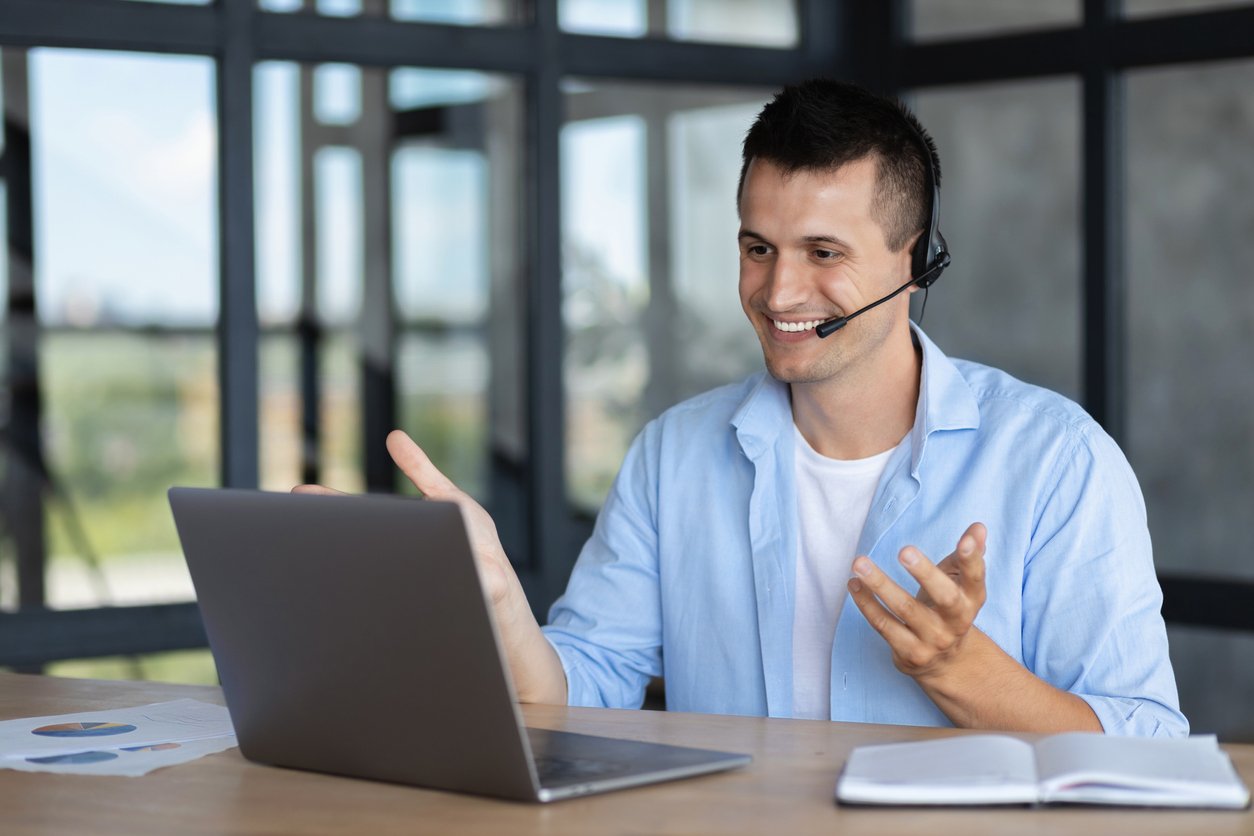 Get Started Today
We'll build a secure and complete Microsoft software solution for your business while you concentrate on what's important.
Contact Us