A Guide on Dynamics 365 Business Central
Running a business is a juggling act.
No matter your company's size, you need full oversight of your sales, purchasing, stock management, and accounting data.
It isn't an easy task.
However, with software like Microsoft Dynamics Business Central, you gain access to a platform that empowers you to manage every aspect of your back-end operations from a single place.
It equips you with immediate insight into crucial data about your business's performance and allows you to spot any potential room for improvement.
So if that sounds like what you're looking for, keep reading to discover what Microsoft Dynamics Business Central is and how it can help you improve your business.
What is Dynamics 365 Business Central?
Dynamics 365 Business Central is an enterprise resource management (ERP) software. It helps companies manage their back-end operations and keep them running on a day-to-day basis.
Previously known as Microsoft Dynamics Navision, Microsoft Dynamics Business Central is the next iteration of Microsoft NAV Dynamics. While older users can still use Microsoft NAV Dynamics, new users can only buy Microsoft Dynamics Business Central.
The software is a cloud based ERP system designed and developed with small-to-medium businesses in mind.
But how does this software actually help companies?
It assists businesses with several functions, including:
Accounting and financial management
Purchases and payables
Inventory management and tracking
Supply chain management
Project management
Service management
Warehouse management
Companies can also easily configure the software to match the needs of their specific industry or add any functionality they require.
Microsoft prides itself on how quickly Microsoft Dynamics Business Central users master the software, as a desire for simplicity guides every part of the software's development process.
Microsoft Dynamics Business Central Capabilities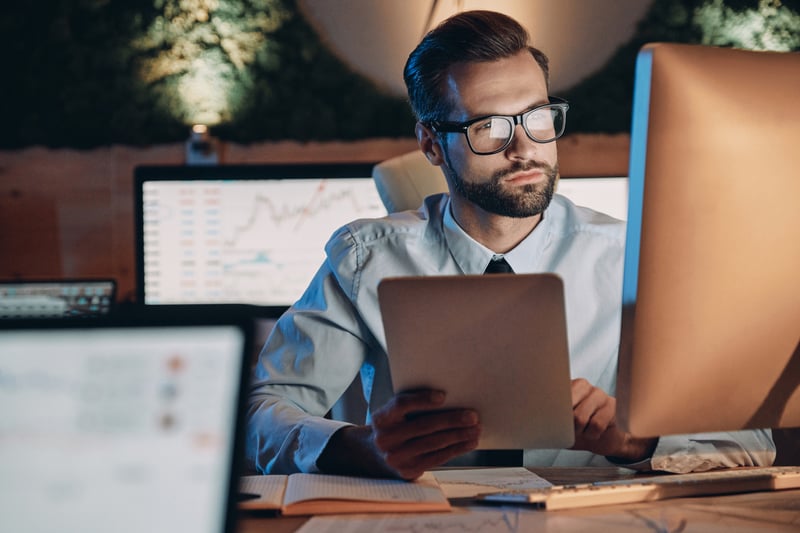 Let's explore the nine core capabilities of Microsoft Dynamics 365 Business Central:
1. Financial Management
Microsoft Dynamics Business Central provides companies with insight into their financial situation and their business performance.
This aspect of Microsoft Dynamics 365 Business Central offers:
Budgets: Users can track their business progress with Budgets. They can use them in financial reports, analysis, or in data sent to Power BI for data sharing and analysis.
Dimensions: Users use this feature to define the properties of transactions. Various dimensions include departments, projects, sales channels, and geographical areas.
Cost accounting: This feature offers insight into the company's costs by providing oversight of actual and budgeted costs of projects, operations, departments, and teams.
Fixed assets: Users can track fixed assets such as buildings, machinery, and equipment. Microsoft Dynamics Business Central also allows for control of transactions such as acquisitions, depreciations, and write-downs.
Cash flow forecast: Thanks to this feature, users predict how their company's liquidity will develop over time.
2. Reporting and Data Analysis
Microsoft Dynamics 365 Business Central offers out-of-the-box reporting and data analysis for small-to-medium-sized businesses. Companies use these tools to keep track of their overall performance.
You can:
Use built-in reports
Conduct ad-hoc analysis
Integrate external business intelligence tools
Modify report layouts
Build reports from scratch
A feature called 'Account Schedules' also allows accountants and controllers to include business data from accounts, budgets, and cash flow accounts.
3. Sales Management
Sales management includes every part of the sales process. The aim is to provide sales reps with the tools they need to deliver the best sales experience to their customers.
Contact management: This feature allows users to maintain an overview of each lead and personalize their outreach strategy. Employees can easily record contact information and key decision-makers for their business relationships.
Interaction management: Users can record every interaction they have with a prospect, whether a phone call, a meeting, or an email. This allows them to revisit the interactions whenever required.
Campaign pricing: Users can connect prices and line discounts to specific customers and segment their campaigns based on the information. Users can even specify the periods during which these prices are valid.
Sales return order management: Users can create return orders in advance to prepare to compensate customers who may receive faulty or damaged products.
4. Supply Chain Management
Supply chain management helps companies deliver their products on time and stay on top of any developments and disruptions in the supply chain.
Supply chain management falls into three categories:
Orders
Inventory control
Planning and availability
Microsoft Navision Dynamics helps with all three.
5. Project Management
Business Central enables companies to ensure that their projects are properly executed and profitable by offering insight into:
Planning
Resourcing
Tracking
Costing
Billing
Accounting
But Microsoft Dynamics 365 Business Central can go further than that. Users can also focus on:
Basic resources: They can track resources and their costs. Then they can allocate the resources as they see fit based on the project's needs.
Capacity management: Users can plan capacity and sales and manage usage statistics. They can also plan the profitability of resources.
Jobs: Users use Microsoft Dynamics Business Central to track usage on jobs and invoice their customers based on this information. They can also create plans for a specific job to outline all the duties that will fall under the task.
6. Service Management
Service management is an important aspect of Microsoft Dynamics 365 Business Central that improves the customer's service experience and streamlines service processes.
Users can rely on:
Planning and dispatching: When it comes to order handling, users can assign personnel to work on orders and log details. They can also manage field personnel and filter them according to their skill and availability.
Service item management: With this feature, users record and keep track of all service items (contract information, component management, and warranty information).
Service price management: Users can use MS Dynamics Business Central to set up and monitor the prices of their services. They can also create various price groups based on different criteria, including service items, service tasks, etc.
7. Warehouse Management
This Microsoft Dynamics 365 Business Central capability focuses on improving warehousing processes with the end goal of cutting costs and increasing on-time shipments and deliveries.
Warehouse management includes:
Bit setup
Inventory pick and inventory put-aways
Warehouse receipts
Warehouse shipment
Internal pick-ups and put-aways
Directed pick-ups and put-aways
8. Manufacturing
When it comes to manufacturing processes, MS Dynamics Business Central aims to increase output and lower costs.
By improving the logistics behind the manufacturing process, the software also helps to deliver on customer expectations and improve the quality of the products being produced.
Type

Features

Assembly management

Companies can specify all the resources that go into a finished product.
Based on that information, they can create assembly orders to replenish stocks.

Product bill of materials

Companies can create bills of materials to calculate their standard costs.
Then they can also keep track of fluctuating material costs and determine the best times to acquire specific materials to minimize production costs.
9. Compliance Regulations
In recent years, the number of regulations to protect both organizations and consumers has increased exponentially worldwide.
Companies must comply with these laws to maintain their reputation and stay profitable, especially in an environment where large businesses are losing 1.5% of their profits to either fraud or non-compliance.
Microsoft Dynamics 365 Business Central helps companies uphold data privacy and manage compliance standards. Businesses can also get support for up to twenty-five languages, localizations, and no-code user interface changes.
Dynamics Business Central for Accountants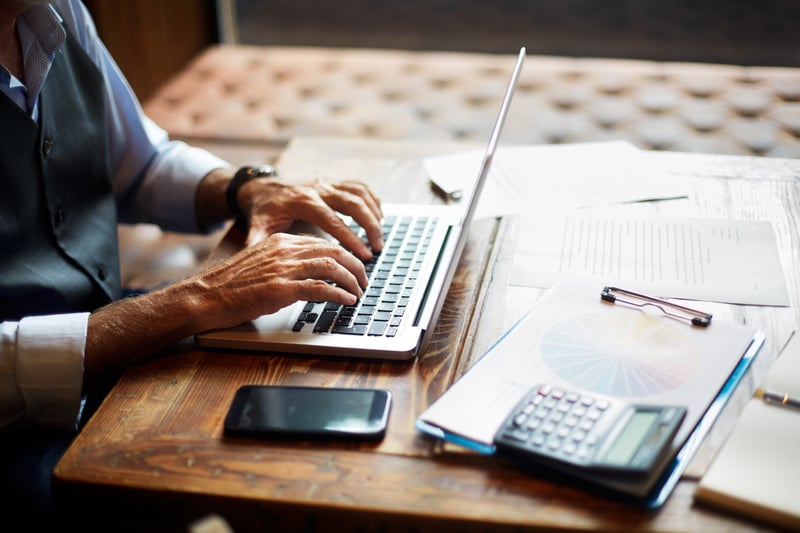 Microsoft Dynamics Business Central is the perfect solution for companies, whether they employ in-house accountants or have outsourced this business function.
Both internal and external accountants can use the Accountant Roles Center in Microsoft Dynamics 365 Business Central. Internal accountants have immediate access. However, you'll need to invite outside accountants by using their email addresses.
The Roles Center is a real-time dashboard with activity tiles that give users insight into a company's live financial data.
MS Dynamics 365 Business Central also offers an Accountant Portal for accountants with multiple clients using the software. From there, the accountants can easily access each client.
Accountants must click on individual clients to get all the necessary information.
The Company Name column lists all the companies the accountant works with, and the second column shows the clients' names. The other columns are completely customizable – accountants can add and remove them, displaying the most important information.
For example, accountants may choose to view the Cash Accounts Balance and the Overdue Purchase Invoice Amount.

Or they can choose to view the taxes due, how many open sales documents each client has, and the number of purchase invoices due next week.
Also, accountants with many clients can use filters to sort their views, searching for each company based on specific parameters.
Accountants can also access information such as:
Cash account balances
Cash flow forecasts
Overdue purchase invoices
Overdue sales invoices
Microsoft Dynamics 365 Business Central Pricing
Dynamics 365 Business Central has 3 plans:
Business Central Essentials
Business Central Premium
Business Central Team Members
Contact Amaxra for specific licensing and pricing options.
Now let's take a look at the features each version offers its users:
1. Dynamics 365 Business Central Essentials
The Essentials package offers users all the features available in the "Team Members" package in addition to the following features:
Financial management
Customer relationship management
Project management
Supply chain management
Human resources management
Warehouse management
2. Dynamics 365 Business Central Premium
The Premium package includes all the features and models available in the previous plan. Additionally, it gives companies access to two more features available via Dynamics 365 Business Central:
Service order management, and
Manufacturing
3. Dynamics 365 Business Central Team Members
This is an add-on option to a base package. The Team Members plan can't be purchased without having either Essentials or Premium already in their environment. Features include:
Reading anything within Dynamics 365 Business Central
Updating existing data and entries
Create, edit, and delete personal information
Approve or reject tasks assigned to users
Enter a timesheet for Jobs
MS Dynamics Business Central Implementation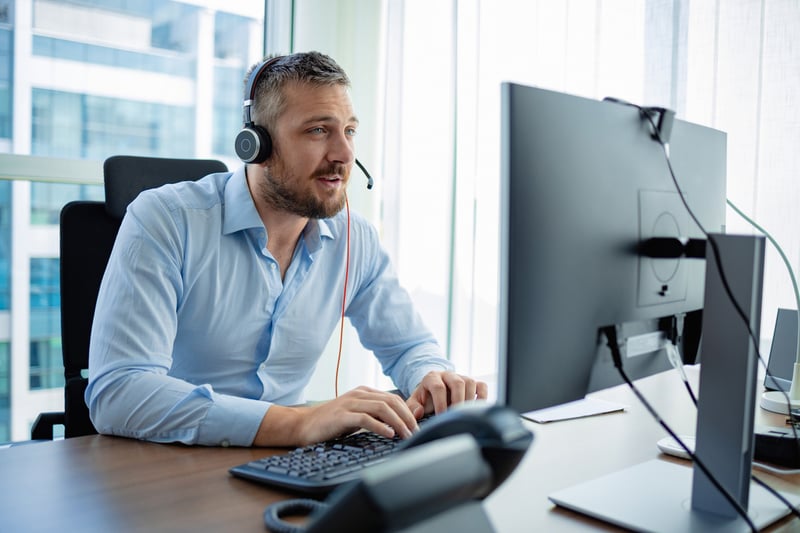 To implement Dynamics 365 Business Central within your company's operations, you have to follow a specific setup process to ensure you:
Implement the software correctly
Tailor the platform to your exact company needs
It requires Dynamics 365 implementation experts, and the average implementation process usually takes around 3-4 months.
Here's a general overview of what the process looks like:
Discovery and analysis: Experts establish the business requirements and determine how well the Dynamics 365 Business Central fits your business model. Based on this information, they deliver recommendations on how to proceed.
Detailed project plan: A project plan includes all the crucial milestones, including the start and end dates, and the teams responsible for each task along the way.
Configuration: Dynamics 365 Business Central is tailored to your business's needs. Configuration means adjusting data entries, display formats, and reports.
Software development: A team of experts designs, develops, and delivers the software solution to your business.
Data migration: This ensures data continuity. Implementing Microsoft Dynamics Navision means uploading all the relevant data into the system.
Training: Microsoft experts develop documentation and training sessions that help your employees master the software.
Pilot testing: This test allows you to see how Dynamics 365 Business Central's performance matches your regular business processes. Based on the results, experts adjust the software to eliminate any shortcomings.
User-acceptance testing: This step represents a series of tests ensuring that Microsoft Dynamics Navision correctly supports all your business processes.
Go-live: At this step, the company makes the transition and begins using the software as part of business as usual. This means setting up a go-live plan and executing it.
On-going support: Once the software is operational, it's the role of the company's implementation partner to solve any ongoing problems that may arise.
Microsoft Business Central Dynamics Licensing
Microsoft is famed for two things: delivering amazing products to the public and creating one of the most complicated license labyrinths you could think of.
That's why so many companies say that they've discovered that two departments were paying for the same software. Often companies also discover that they spent a lot of money to acquire software features they did not use.
It's a serious problem. And it's also a common one. That's how Amaxra's Microsoft Licensing Optimization services came into existence.
Amaxra (that's us) analyzes the needs of its clients and ensures they only pay for the features they need, helping them:
Save money
Future-proof their business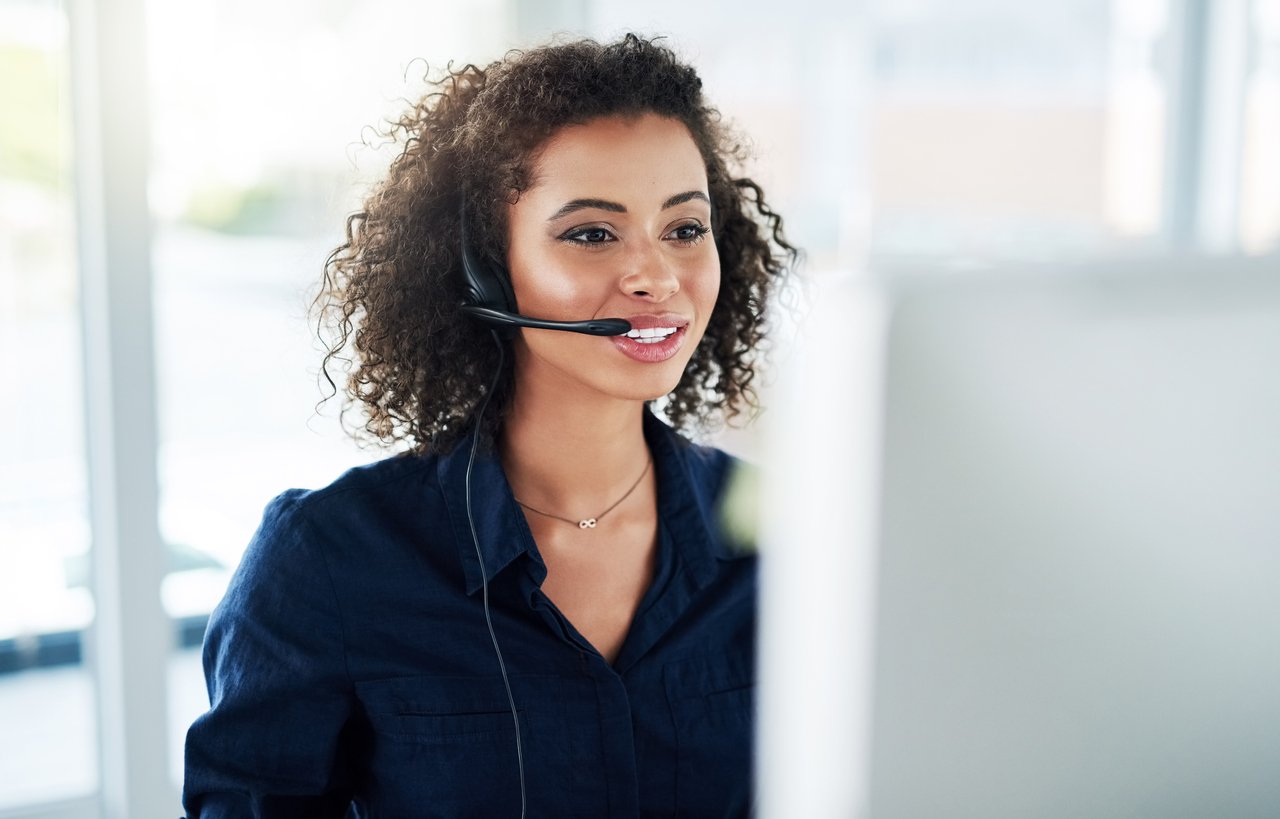 Need Help with Microsoft Licensing?
Leave your Microsoft licensing, security, and software solutions to us so you can concentrate on moving your business forward.
Dynamics 365 Business Central FAQs
"Is Microsoft Dynamics 365 Business Central a CRM?"
Yes. Microsoft Dynamics 365 Business Central comes with built-in customer relationship management (CRM) capabilities available in the Essentials and Premium packages.
Users gain access to features such as:
Campaign management
Campaign pricing
Contact classification
Contact management
Relationship management
MS Dynamics Business Central's CRM capabilities also give users access to a dashboard that tracks customer communications, the sales pipeline, and much more.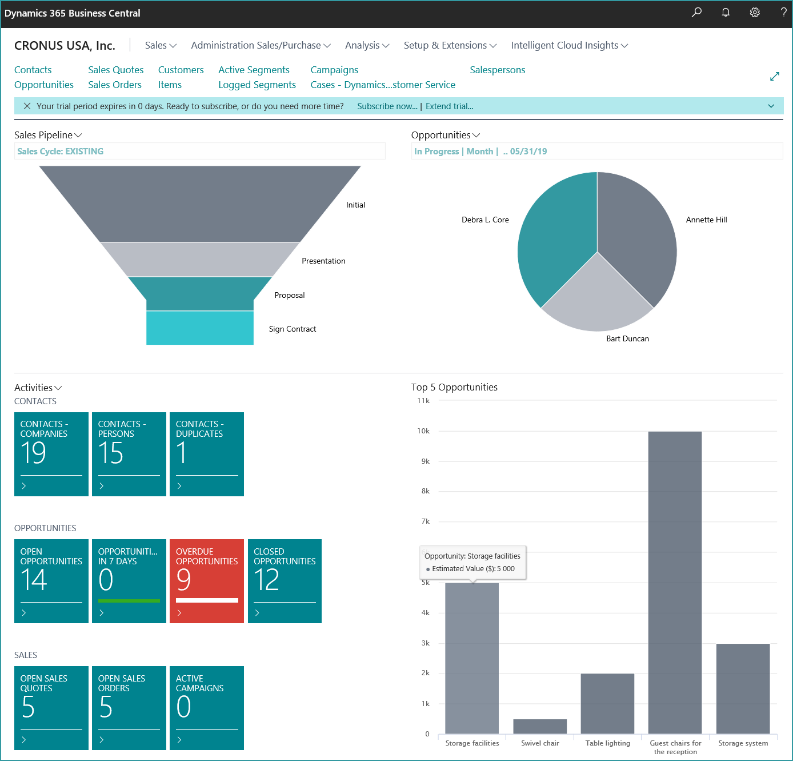 "What is Microsoft Dynamics Business Central Used for?"
Microsoft 365 Business Central is used to help manage a company's back-end operations from a single platform. Microsoft Dynamics 365 Business Central is an enterprise resource planning software that assists companies with finance, manufacturing, customer relationship management, supply chains, analytics, and more. Microsoft designed it for small-to-medium-sized businesses.
"What Type of Software is Microsoft Dynamics 365 Business Central?"
MS Dynamics Business Central is an enterprise resource planning software (ERP).
But what does that mean exactly?
The enterprise resource planning software encompasses all the activities related to a company's resources to help manage its day-to-day activities. That means ERP software must include accounting, project management, risk management, compliance, warehouse management, supply chain management, and more. ERPs must tie together all these processes and allow for data to flow between them.
Microsoft Dynamics 365 Business Central Is Necessary
The realities of running a modern business demand that companies find a software solution that helps them integrate and manage every aspect of their business process from a single platform.
Microsoft Dynamics 365 Business Central is the tool companies need.
With this software solution, companies gain insight into every aspect of their business process, access information that helps them improve their company's logistics, and discover opportunities to improve profitability.
These are benefits no company can afford to ignore.
So don't waste any time, and get in touch with our team to learn more about Microsoft Dynamics 365 Business Central and how it can help take your company to the next level.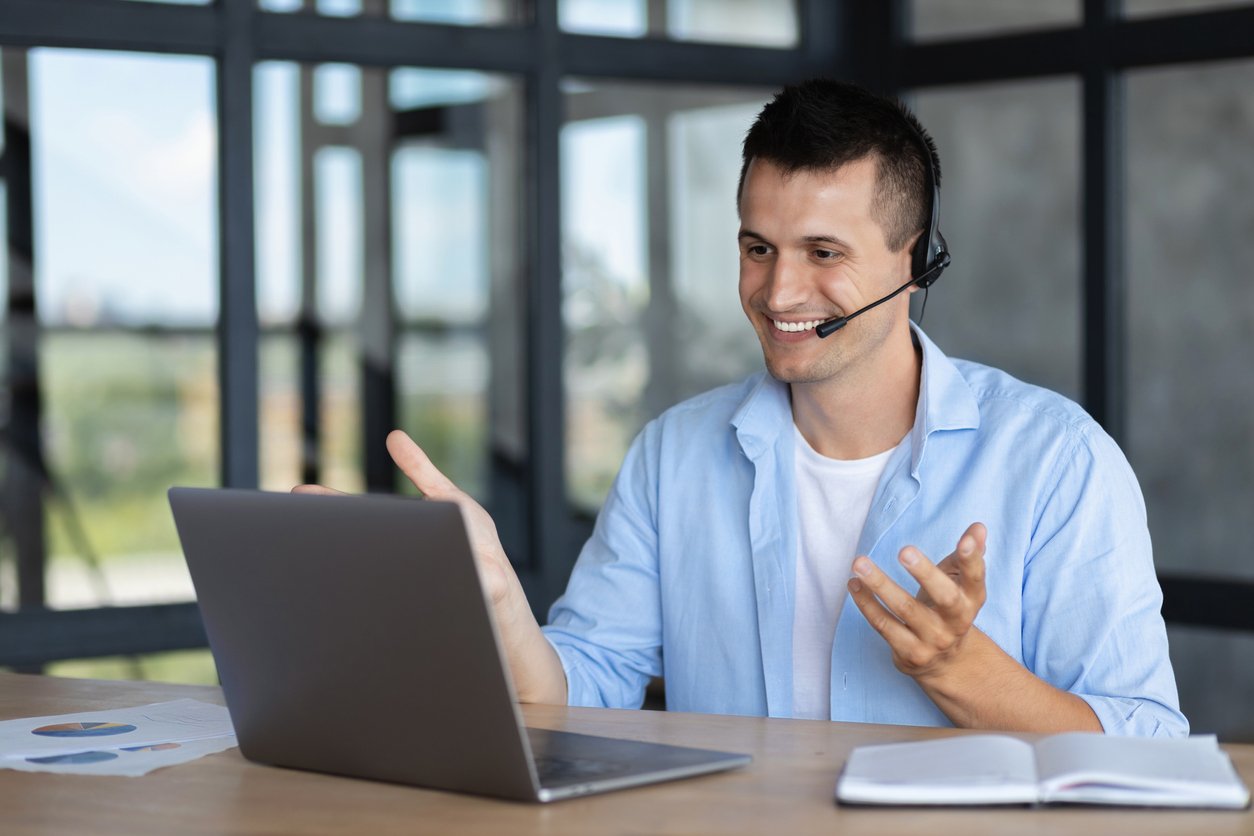 Get Started Today
We'll build a secure and complete Microsoft software solution for your business while you concentrate on what's important.