Use Cases for Endpoint Analytics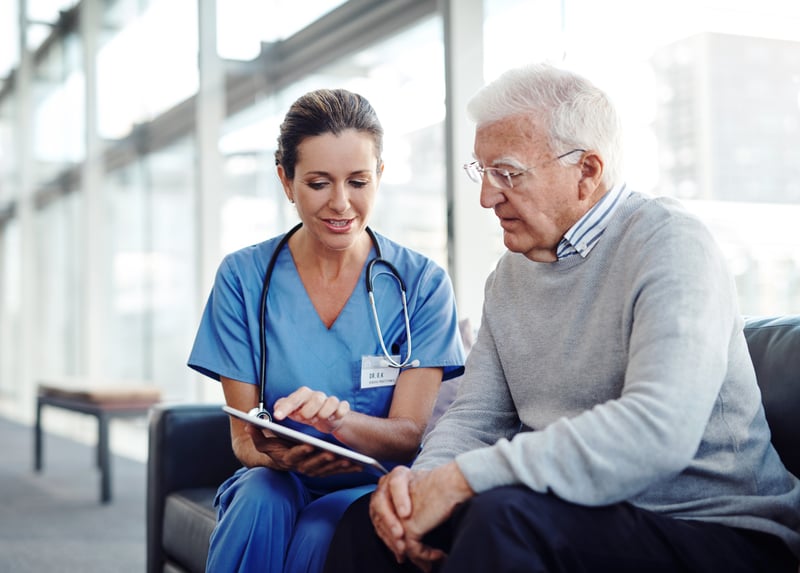 Endpoint Analytics is a flexible solution that can enhance security, productivity, and device performance in various sectors.
The following three use examples highlight the benefits of Endpoint analytics in the financial, healthcare, and remote management sectors:
Healthcare
Ensuring compliance with data protection laws like HIPAA is essential in healthcare organizations. Endpoint Analytics assists in keeping track of device compliance, spotting any security holes, and guaranteeing the security of important patient data.
For the treatment of patients, healthcare personnel primarily rely on specialized software and systems. Endpoint Analytics offers insights into how well an application is doing, assisting IT teams in finding and fixing any problems that might be affecting the delivery of patient care or employee or team productivity.
Additionally, healthcare organizations frequently use various devices, including computers, mobile devices, and IoT devices like medical equipment. IT managers can manage and safeguard this complicated device ecosystem using Endpoint Analytics.
Finance
Financial firms must uphold strict security requirements since they handle sensitive client data. Endpoint Analytics may assist in spotting possible attacks, locating weaknesses, and ensuring endpoint devices adhere to security standards.
IT professionals may increase productivity, pinpoint performance issues, and optimize application settings using Endpoint Analytics. Financial institutions must also adhere to several industry laws. Endpoint Analytics may help organizations comply with regulatory obligations by offering insights about device compliance.
Education
Endpoint Analytics can enhance the whole digital learning experience for students and teachers in the education industry. IT managers can guarantee the best performance and security by monitoring and controlling devices like laptops, tablets, and interactive whiteboards. A more fluid and effective learning experience may be achieved by optimizing software settings and identifying application performance issues by Endpoint Analytics.
Retail
Endpoint Analytics may help retail firms by guaranteeing the functionality and security of their point-of-sale (POS) systems and other devices utilized across the business. IT teams can swiftly find and fix problems affecting sales transactions or customer experiences by keeping an eye on device performance, even when these devices exist in various distributed environments.
By offering information on device security and compliance, Endpoint Analytics may assist merchants in ensuring adherence to industry rules like the Payment Card Industry Data Security Standard (PCI DSS).
Manufacturing
Companies in the manufacturing industry may use Endpoint Analytics to enhance the functionality of IoT devices and industrial control systems on the factory floor. IT teams may resolve performance bottlenecks and potential security flaws before they affect production or endanger critical data by recognizing these problems.
Additionally, by ensuring that devices are up to date and in compliance with industry standards, Endpoint Analytics may assist industrial organizations in better managing and maintaining their heterogeneous device ecosystems.
Government
Endpoint Analytics is a tool government organizations can use to improve their networks' and devices' security and functionality, which frequently handle sensitive and classified information.
Endpoint Analytics assists government IT administrators in implementing the proper security rules and corrective measures by offering insights regarding device compliance, vulnerabilities, and possible threats.
Additionally, government organizations may increase staff productivity and optimize operations by monitoring user experience and device performance.
Endpoint Analytics in Microsoft Endpoint Manager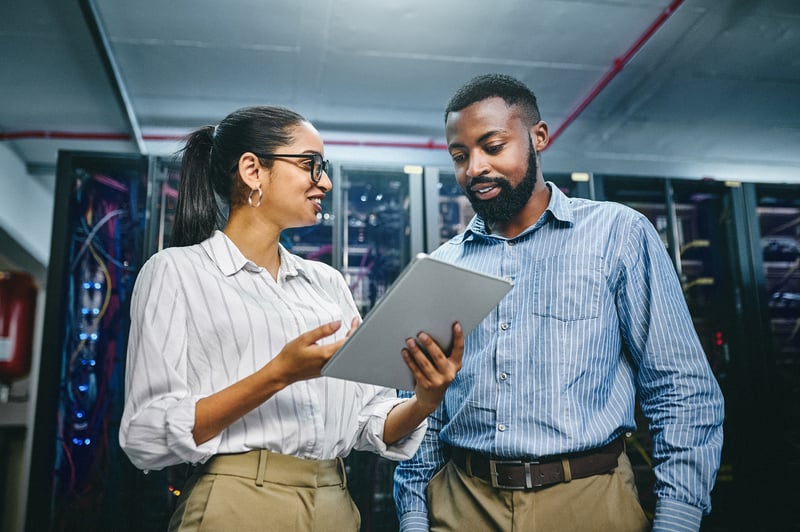 To utilize Endpoint Analytics in Microsoft Endpoint Manager, appropriate permissions are required. This includes having an appropriate role under the Endpoint Analytics, Organization, or School Administrator categories, as well as read permission under the Help Desk Operator or Endpoint Security Manager Intune roles. Additionally, the Reports Reader Azure AD role is required. To use Proactive Remediation in Endpoint Analytics, the appropriate role under the Device Configurations category must be granted.
Built-in role permissions
Role name

Azure Active Directory role

Intune role

Endpoint analytics permissions

Global Administrator

Yes

Read/write

Intune Service Administrator

Yes

Read/write

School Administrator

Yes

Read/write

Endpoint Security Manager

Yes

Read-only

Help Desk Operator

Yes

Read-only

Read Only Operator

Yes

Read-only

Reports Reader

Yes

Read-only
Licensing Requirements
To use Endpoint Analytics, a valid license is required for enrolled devices. This includes devices with an Intune subscription, such as Microsoft 365 Business Premium, Microsoft 365 E3, and E5. For Proactive Remediations, the following licenses (or any subscription that includes them) are required:
Windows 10 Enterprise E3 or E5 (included in Microsoft F3, E3, or E5)
Windows 10 Education A3 or A5 (included in Microsoft 365 A3 or A5)
Windows 10 Virtual Desktop Access (VDA) per user.
Requirements When Enrolling Devices via Intune
When enrolling devices via Intune, certain requirements must be met:
The device must run Windows 10 Pro, Pro Education, Enterprise, or Education, with version 1903 or later.
The device must also be either Azure AD Joined or Hybrid AD Joined.
It is important to ensure clear connectivity to the Microsoft public cloud.
The Intune Service Administrator role is required to begin information gathering.
Requirements When Enrolling Devices via Configuration Manager
To enroll devices in Endpoint Analytics via Configuration Manager, the minimum version required is 2002 with KB4560496 or later. Additionally, Microsoft Endpoint Manager tenant attachments must be enabled. Finally, Endpoint analytics must be enabled for devices uploaded to Microsoft Endpoint Manager.
Proactive Remediation Scripting Requirements
To use Proactive Remediation Scripting in Endpoint Analytics, devices must meet specific requirements as follows:
First, the device must be either Azure AD joined or Hybrid AD joined.
Additionally, the device must be managed by Intune and have either Windows 10 Enterprise, Pro, or Education.
Alternatively, the device can be co-managed and run Windows 10 version 1903 or later.
Best Practices for Implementing Endpoint Analytics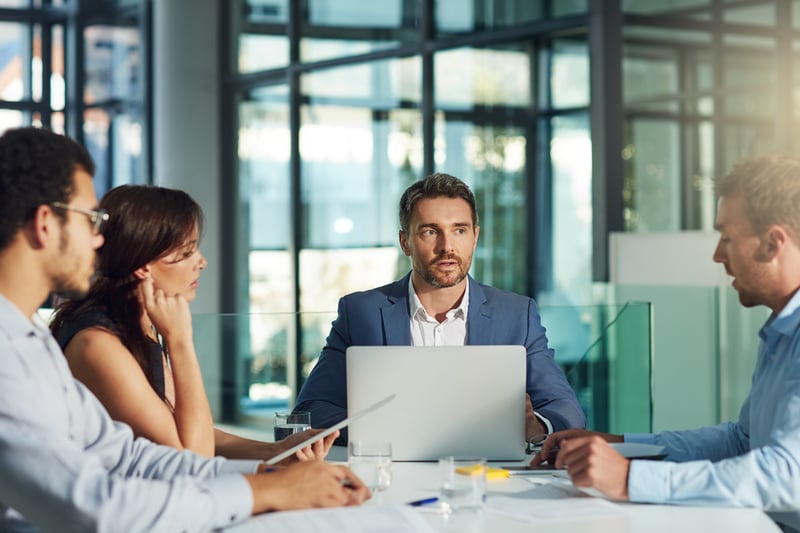 Endpoint Analytics implementation needs careful planning and adherence to best practices to achieve the most benefits. Consider the following recommended practices while deploying Endpoint Analytics in your company:
Ensuring Privacy and Data Security
When collecting and processing data from endpoint devices, it is critical to make privacy and data protection a priority. To protect sensitive information, be careful to use strong data encryption, secure data storage, and stringent access restrictions. Additionally, abide by any data protection laws and keep open communication with your staff on the gathering and using of your data.
Defining Metrics to Measure Success
Establish precise objectives and set specific metrics to gauge the success of your project before adopting Endpoint Analytics. Improvements in device performance, user experience, security posture, and IT support effectiveness may be among these criteria. Make sure your Endpoint Analytics setup is producing the anticipated outcomes by routinely monitoring and assessing these KPIs.
Using a Reliable Endpoint Analytics Tool
Choose an Endpoint Analytics solution that is trustworthy and satisfies your organization's demands and specifications. Examine the features and capabilities of several tools and their simplicity of deployment, scalability, and interaction with your current IT infrastructure. Choose a renowned solution from a dependable source to guarantee reliable performance, security, and support.
Microsoft has a mechanism for evaluating the dependability of various endpoint protection solutions known as the Microsoft score system for endpoint tools. This system evaluates how well endpoint security products defend against threats, including malware, ransomware, and phishing scams.
The score system makes use of a variety of characteristics, such as protection, performance, and usability, to assess the efficacy of endpoint protection systems. The tool's success at identifying and thwarting threats is reflected in its protection score, while the tool's influence on system performance is evaluated by its performance score. The tool's usability is evaluated based on how simple it is to use and how well it fits into existing workflows and systems.
Integrating with Existing IT Infrastructure
Integrate Endpoint Analytics with your organization's current IT infrastructure, such as device management platforms, security solutions, and help desk systems, to get the most out of it. Data may be exchanged seamlessly through this connectivity, giving you a complete picture of your device landscape and simplifying effective administration and support procedures.
Training IT Staff and End-Users
Inform your IT team about the functions and features of the Endpoint Analytics solution you've selected and provide them with the instruction they need to utilize the instrument efficiently. Also, educate end users on the advantages of Endpoint Analytics, discuss and resolve any worries they may have, and instruct them on how to optimize their devices for speed and security.
Regularly Review and Update Policies
Continually examine and revise your company's device management and security guidelines depending on the information and advice your Endpoint analytics solution offers. By addressing changing risks, user requirements, and device configurations, your rules are updated and functional.
By adhering to these best practices, you can ensure that Endpoint analytics is successfully implemented in your business, enhancing security, productivity, and device performance.
Conclusion
Endpoint Analytics can be a powerful tool to help businesses optimize their IT infrastructure and improve employee productivity. By providing insights into device performance, usage patterns, and potential issues, Endpoint Analytics can help organizations proactively address IT challenges before they impact business operations. Additionally, Endpoint Analytics can aid in the identification of opportunities for cost savings and process improvement.

At Amaxra, we are experts in Endpoint Analytics and can help your business leverage this technology to drive success. Our team of experienced IT professionals can help you develop a customized Endpoint Analytics strategy tailored to your unique business needs. Contact us today to learn how we can help you empower your business with Endpoint Analytics.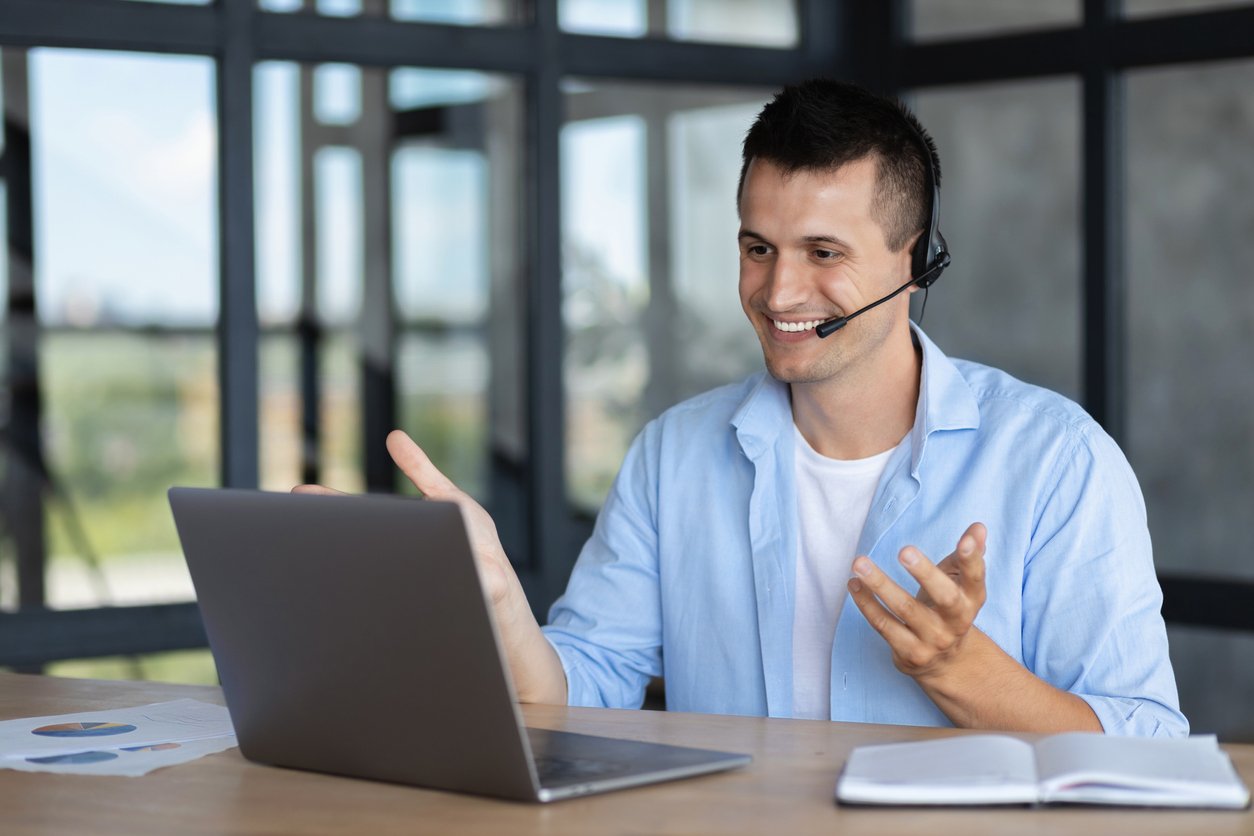 Get Started Today
We'll build a secure and complete Microsoft software solution for your business while you concentrate on what's important.
Contact Us