How can Microsoft 365 Security Protect Your Business
Today's digital landscape places the security of the utmost importance for businesses of all sizes. IBM's recent security report indicates that the average data breach cost increased in 2022, hitting a new record of $4.35 million USD. This is a 2.6% increase from the previous year, where the average cost was $4.24 million. A recent study reported:
"The average cost of a data breach has hit a new record in 2022, with an average cost of USD 4.35 million. This represents a 2.6% increase from the previous year when the average cost was USD 4.24 million."
Organizations must prioritize safeguarding their assets as cybercrime escalates and sensitive data is at risk. Microsoft 365 offers a comprehensive suite of security features to help businesses keep their important assets safe against various threats. As a trusted and dependable provider, Microsoft 365 security can give businesses peace of mind that their data will be protected. regarding their security requirements.
This blog will describe what Microsoft 365 security is, how it works, and its advanced features that help businesses safeguard sensitive data.
What is Microsoft 365
Microsoft 365 is a cloud-based Software as a Service (SaaS) solution that includes Office applications, email storage and sharing, communication tools, and more.
As a Software as a Service (SaaS) offering, there's no need for installation or integration⁠-all that's required is an internet connection and a compatible web browser. This suite includes popular Microsoft software like Word, Excel, and PowerPoint and other productivity and collaboration tools like Teams, OneDrive, and SharePoint. Users can take advantage of the latest versions of these tools and new features without purchasing additional software or performing manual upgrades.
Microsoft 365 security provides users with an elevated level of data security, helping to keep their information safe from cyber threats. Its advanced security features, such as multi-factor authentication, data loss prevention, and encryption, help guard against malware, viruses, and other cyberattacks. It is tailored to meet compliance needs across industries and geographic regions through features like compliance controls, eDiscovery services, and audit logging.
Importance of Security in the Modern Digital Landscape
In today's increasingly digital world, ensuring the security of our information has become more crucial than ever. With the rise of cyber threats, protecting sensitive data has become a top priority for individuals and organizations alike, and Microsoft 365 has emerged as a leading solution for achieving this goal.
Protect Your Customers' Personal Information
Businesses are responsible for safeguarding their customer's personal information. By prioritizing data security, you can safeguard customers' private details from rogue software attacks and maintain their trust in your organization.
Protect Your Business' Reputation
A data breach can damage a company's reputation. Investing in data security can safeguard your organization and foster customer trust.
Meet Regulatory Requirements
Your industry may have specific regulatory requirements related to data security. By prioritizing data security, you can guarantee compliance with all necessary regulations and avoid costly fines.
Avoid Financial Losses
Data breaches can result in significant financial losses for your organization. Data security measures can help safeguard against such costs and maintain a healthy bottom line.
Foster a Culture of Security
Prioritizing data security can help create an atmosphere of safety within your organization. By making data security your top priority, you'll motivate your team to take data security seriously and make it part of their everyday work.
Overview of Microsoft Office 365 Security Features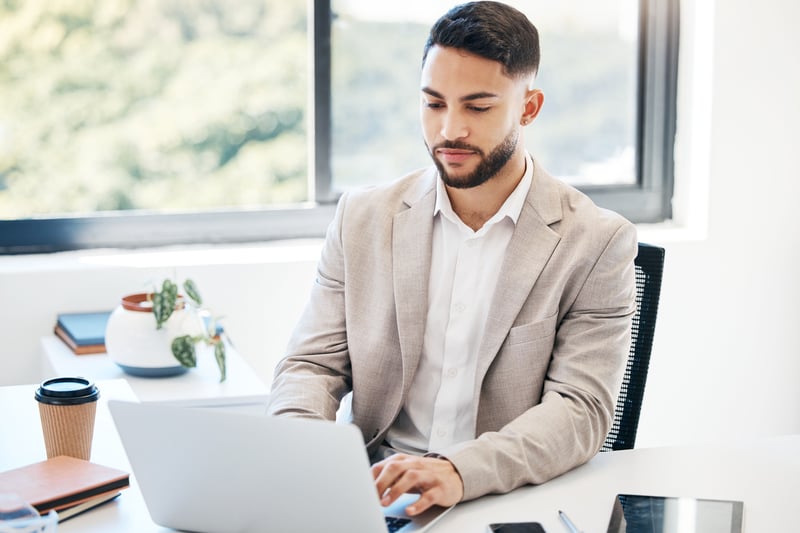 As businesses and individuals continue to shift towards digital operations, the need for robust security measures has become more important than ever, and Microsoft has stepped up to the challenge with its comprehensive suite of security features built into Microsoft Office 365.
Threat Protection
Microsoft's threat protection includes integrated and automated solutions that protect your email, data, applications, devices, and identities against emerging cyber threats.
Microsoft 365 security is an integral component of Office 365. Microsoft has implemented numerous measures to guarantee the confidentiality, integrity, and availability of data; some critical solutions for threat protection that Microsoft 365 security offers include:
Microsoft Defender
As an endpoint security solution that protects against viruses, malware, and other malicious software, Microsoft Defender comes pre-installed with Office 365 to provide continuous protection from threats.
It uses behavioral analysis to detect and block threats; you can also configure it to scan specific files or folders. Moreover, real-time protection ensures you'll be alert if it detects suspicious activity.
Advanced Threat Analytics (ATA)
Advanced Threat Analytics (ATA) is an on-premises security solution designed to detect and respond to advanced attacks on your network. It monitors user behavior and network traffic for suspicious activity that could indicate a security breach.
ATA utilizes machine learning algorithms to analyze data to detect anomalies indicative of an attack while providing a complete view of all devices connected to the network and their security status.
Advanced Threat Protection (ATP)
Advanced Threat Protection (ATP) is a cloud-based email filtering service that offers protection from email-based attacks such as phishing, spoofing, and malware.
ATP includes multiple security features like URL scanning, attachment scanning, and machine learning-based anti-phishing algorithms to detect and prevent advanced threats. It can also identify impersonation attempts as well as provide safe links so users can safely click on URLs within emails without fear of being tracked.
Data Protection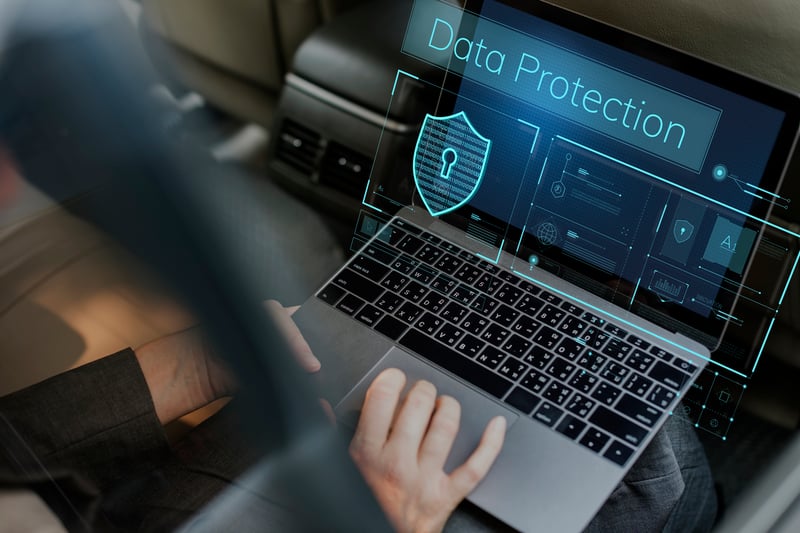 Data protection is an integral element of any security strategy. Microsoft Office 365 offers several tools to help safeguard your data against unauthorized access or loss. Two essential features for data security in Office 365 are:
Azure Information Protection (AIP)
As a cloud-based solution for classifying and protecting sensitive data, Azure Information Protection (AIP). AIP allows you to organize data based on sensitivity, such as confidential or highly confidential, then apply labels. From there, you can configure policies controlling access to the data based on these labels applied, thus enforcing data protection regulations while preventing unauthorized access. Furthermore, AIP also has features for tracking and revoking access to protected information.
Data Loss Prevention (DLP)
Office 365 Data Loss Prevention (DLP) is a suite of tools for detecting and protecting sensitive data across Office 365 applications such as Exchange Online, SharePoint Online, and OneDrive for Business. DLP allows you to create policies that prevent the loss or leakage of this sensitive information outside your organization by blocking users from sending it outside. Policies can be customized based on the types of information you need to safeguard, including automatic remediation actions such as blocking access to sensitive information or notifying security teams when the policy is activated.
Both AIP and DLP are intended to protect sensitive data and help organizations abide by regulatory requirements such as GDPR or HIPAA. Using these tools can better safeguard your information, decreasing the chance of data loss or exposure.
In addition to AIP and DLP, Microsoft 365 security features also include encryption, data retention, and eDiscovery. These tools give you further control and protection over your data in Office 365 while meeting compliance or legal requirements as necessary.
Identity and Access Management
Identity and access management (IAM) is a critical component of a secure digital working environment. At its core, IAM acts as a framework that manages user identities through policies, processes, and technology. The purpose of IAM is to guarantee that those accessing digital resources are authorized to do so and who they say they are.
IAM utilizes various authentication methods, such as user credentials and Multi-factor Authentication (MFA), to confirm the identity of a user. This process helps reduce the risk of unauthorized access by confirming their identity before granting them access to any digital resources. Once verified, they are only granted access to those resources they have been authorized by their role, responsibilities, and other factors.
The IAM framework offers an all-inclusive solution to manage user identities more effectively. This includes adding, changing, and deleting user accounts, controlling access to specific resources, and setting security policies for each individual. Through IAM implementation, organizations can guarantee that only authorized personnel can view digital resources - helping reduce the risk of data breaches and other cybersecurity incidents.
Azure Active Directory
Azure Active Directory (Azure AD) is a cloud-based identity and access management service that enables users to access external and internal resources with one sign-on.
The following are the types of users and roles that utilize Azure AD:
IT administrators: They utilize Azure AD to control access to applications and resources, automate user provisioning processes, and adhere to access governance regulations.
App Developer: They rely on Azure AD as a standards-based authentication provider to implement single sign-on (SSO) into their apps and create personalized experiences utilizing organizational data.
Subscribers to Microsoft 365, Office 365, Azure, or Dynamics CRM automatically use Azure AD as their tenant.
Azure AD provides various identity protection licenses options, including:
Azure Active Directory Free: It provides management for users and groups, basic reports, on-premises directory synchronization, self-service password change for cloud users, as well as single sign-on across Azure, Microsoft 365, and many popular SaaS applications.
Azure Active Directory Premium P1: P1 offers additional benefits beyond the free version, such as hybrid user access to both on-premises and cloud resources, advanced administration capabilities, and cloud write-back capabilities.
Premium P2: In addition to Free and P1 features, P2 also provides Azure Active Directory Identity Protection and Privileged Identity Management capabilities.
Pay-as-you-go licenses: This includes Azure Active Directory Business-to-Customer (B2C), which provides identity and access management solutions for customer-facing apps.
| | |
| --- | --- |
| Category | Features |
| Application management | Manage cloud and on-premises apps, provide secure remote access to on-premises apps, single sign-on, My Apps portal, and SaaS apps |
| Authentication | Manage self-service password reset, multi-factor authentication (MFA), custom banned password list, and smart lockout. |
| Azure AD for developers | Build apps that sign in all Microsoft identities, get tokens to call Microsoft Graph, or other APIs |
| Business-to-Business | Manage guest users and external partners while maintaining control over corporate data |
| Business-to-Customer | Customize and control how users sign up, sign in, and manage their profiles when using your apps |
| Conditional Access | Manage access to cloud apps |
| Device Management | Manage how devices access corporate data |
| Domain services | Join Azure virtual machines to a domain without using domain controllers |
| Enterprise users | Manage license assignments, access to apps, and set up delegates using groups and administrator roles |
| Hybrid identity | Use Azure AD Connect and Connect Health to provide a single user identity for authentication and authorization to all resources |
| Identity governance | Manage identity through access controls for employees, business partners, vendors, services, and apps, perform access reviews |
| Identity protection | Detect potential vulnerabilities affecting organization's identities, configure policies to respond to suspicious actions |
| Managed identities for Azure resources | Provide Azure services with an automatically managed identity in Azure AD for authentication with Key Vault and other services |
| Privileged identity management | Manage and monitor access to resources in Azure AD, Azure, and other Microsoft Online Services |
| Reports and monitoring | Gain insights into security and usage patterns in the environment |
Multi-Factor Authentication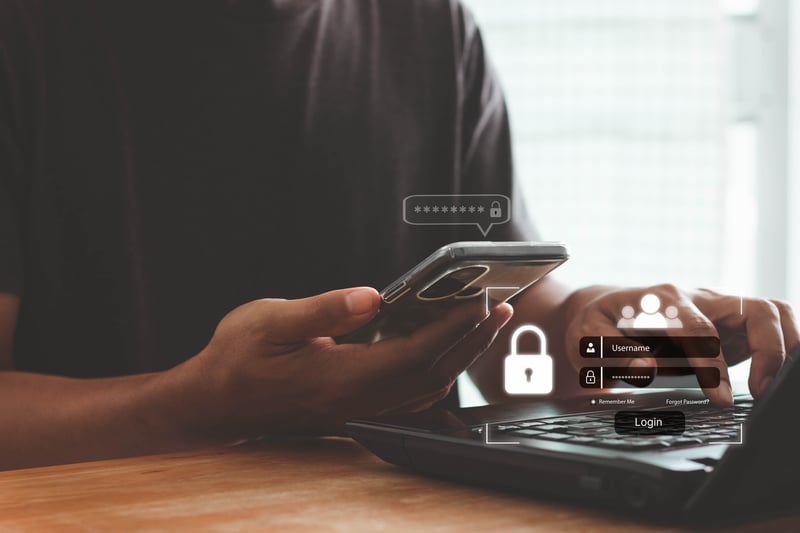 Multi-factor Authentication (MFA) is an authentication method that prompts users to provide one or more verifications to be granted access to resources such as a Microsoft 365 application or VPN account.
Multi-Factor Authentication (MFA) is essential to a sound security and identity management (IAM) policy. Instead of asking for username and password information, MFA requires one or more verification elements that drastically reduce the potential risk of cyber-attack success.
The primary advantage of MFA is that it increases your security by requiring users to be identified by more than just their username and password. Though these credentials are essential, they could still fall prey to brute force attacks or third-party hackers. Ensure your company remains protected against cybercriminals by using an MFA factor such as thumbprints or physical keys for extra assurance.
MFA (Multi-Factor Authentication) requires additional verification details (factors).
OTPs (One-Time Passwords) are the most frequently used MFA factor users encounter; these 4- to 8 numbers sent via SMS, email, or other mobile application are unique codes that cannot be altered once sent.
OTPs (One Time Passwords) generate a new code every few days or whenever an authentication request is sent.
OTPs use the seed value given to users upon signing up and some other factor, such as an increasing counter or time value.
Compliance
Microsoft's Office 365 E5 suite is constantly being improved, with the addition of Microsoft Purview at the forefront of security and functionality. Here are some key features and advantages of this online suite:
Get a holistic view of data governance across your ecosystem. Managing the security of multiple systems can be difficult, but Purview provides a unified, centralized data governance solution that allows easy management of on-premises, multi-cloud, and SaaS data.
Data discovery. When data is distributed across multiple systems, both cloud, and on-premises, it's easy to lose track of data, which can cause potential security issues for your organization. Purview automates data discovery so that every piece of data-no matter where it lives-can be found and categorized.
Robust data cataloging. Instead of relying on archaic software to manage business and industry terms that are used to categorize your data, Purview provides a built-in glossary and search interface so that data can be easily classified and found. Further, data lineage and metadata information can be easily applied.
Unified data mapping. It's important that you understand how data moves within an organization. Data mapping makes it easy to track the lineage of data so that anyone who interacts with it understands its origins, how it was changed over time, and where it lives within the data ecosystem.
Sensitive data management. Confidential and sensitive data within your organization must be protected and managed effectively. Purview provides built-in tools that help you understand the potential security risks of your sensitive data and allows you to quickly identify areas where more robust security measures are needed so swift action can be taken.
Compliance Manager
Microsoft Compliance Manager is a comprehensive compliance management solution incorporated in the Microsoft 365 Compliance Center that assists organizations in meeting complex compliance obligations. It helps manage data protection risks, changes to chosen regulations or certifications, and reporting to auditors.
The compliance manager simplifies the compliance journey by offering pre-built assessments for common compliance standards, custom assessments tailored to your needs, suggested improvements for achieving compliance, and risk-based scores to gauge current compliance posture.
| | |
| --- | --- |
| Information | Description |
| License Requirement | Microsoft Compliance Manager is available to organizations that have Office 365 or Microsoft 365 licensing. |
| Role-Based Access Controls | Compliance Manager utilizes a role-based access controls permissions model, meaning only users assigned a role can access the tool, and their actions are restricted by that role. |
| Dashboard | View the dashboard to access compliance scores and improvement activities. Assign or reassign tasks to users and enable automatic testing of improvement actions. |
Core components of Microsoft Compliance Manager include:
Controls: This element outlines the standard compliance requirements and how to assess and manage configurations, processes, and people responsible for meeting those requirements. The Compliance Manager keeps track of these controls by categorizing them into two categories: Microsoft Managed Controls and Shared Controls.
Assessments: Assessments are a compilation of controls from an applicable compliance standard or regulation, including in-scope services and assessment scores. The in-scope services refer to Microsoft services applicable to the assessment, while the score measures progress in addressing controls and achieving compliance.
Templates: Assessments are created with pre-built templates from Microsoft or customized to fit specific requirements. Microsoft offers over 35 pre-built templates, such as the Microsoft Data Protection Baseline, NIST 800-53, ISO/IEC 27001, and EU GDPR.
Improvement Actions: Compliance improvement actions provide a central location to manage compliance activities and specify specific steps an organization needs to take to adhere to regulations. These improvements directly influence and raise your organization's compliance score.
How Microsoft 365 Security Features Work Together to Protect Your Business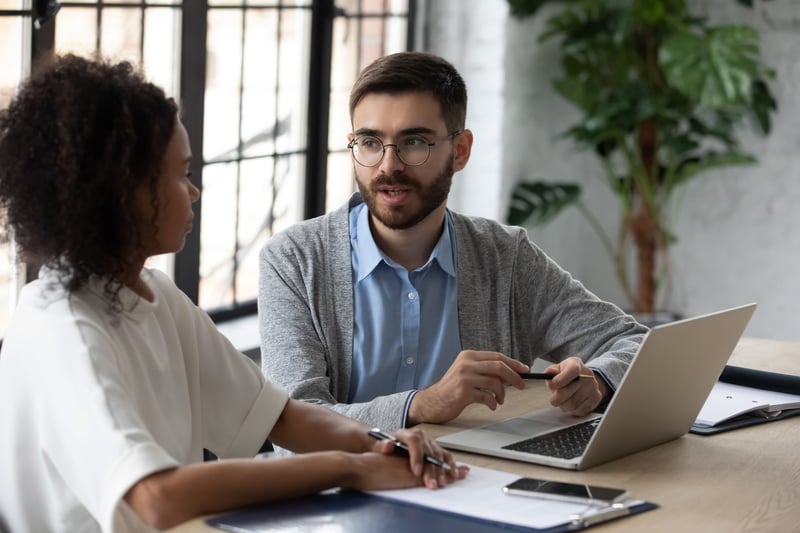 Businesses are increasingly concerned about data security yet need more basic protection against cyberattacks. According to a recent survey, 71% of SMBs feel vulnerable to attacks; 87% apply to those that have already suffered an incident. Only 41% admitted they could remotely remove files from lost or stolen devices, and only half use email encryption⁠-an essential feature for larger enterprises.
Microsoft has responded to these concerns by adding advanced security features to Microsoft 365 Business, especially ones that small businesses can easily manage everything a comprehensive solution designed for SMBs with up to 300 employees. This comprehensive solution includes Office 365 for productivity and collaboration, device management, and security capabilities that protect company information across all devices.
The capabilities added to Microsoft 365 Business include the following:
The Ability to Protecting Employees from Phishing and Ransomware
As cyber threats become increasingly sophisticated, the risk of falling victim to phishing and ransomware attacks has become a major concern for businesses and individuals alike. However, with Microsoft 365's advanced security features, protecting employees from these types of attacks has become easier than ever.
Advanced protection against cyber security threats, including AI-powered analysis that can detect and eliminate harmful messages and sophisticated scanning for attachments
Automatic checks of links in emails to determine if they are part of a phishing scheme and block users from accessing unsafe websites
Device protection to shield devices against ransomware and other malicious web locations
Functionality for Preventing Unintentional Leaks of Business Data
Data loss prevention policies detect, monitor and safeguard sensitive information like social security numbers and credit card numbers.
Outlook information protection enables you and your employees to manage access to sensitive data within emails.
Email archiving and preservation policies to guarantee data is correctly retained with continuous backup and compliance.
BitLocker device encryption on all Windows devices for extra protection against theft or exposure should a protected device become lost or stolen.
Microsoft 365 Business also provides industry-leading privacy protections, with the business remaining the sole owner of their data and controlling who within the organization can access which data.
Comprehensive Protection in a Single Subscription
Microsoft 365 Business provides an affordable and integrated security solution for businesses of all sizes. All security features are included in one subscription, saving SMBs up to $3,000 annually compared to paying separately for individual security services.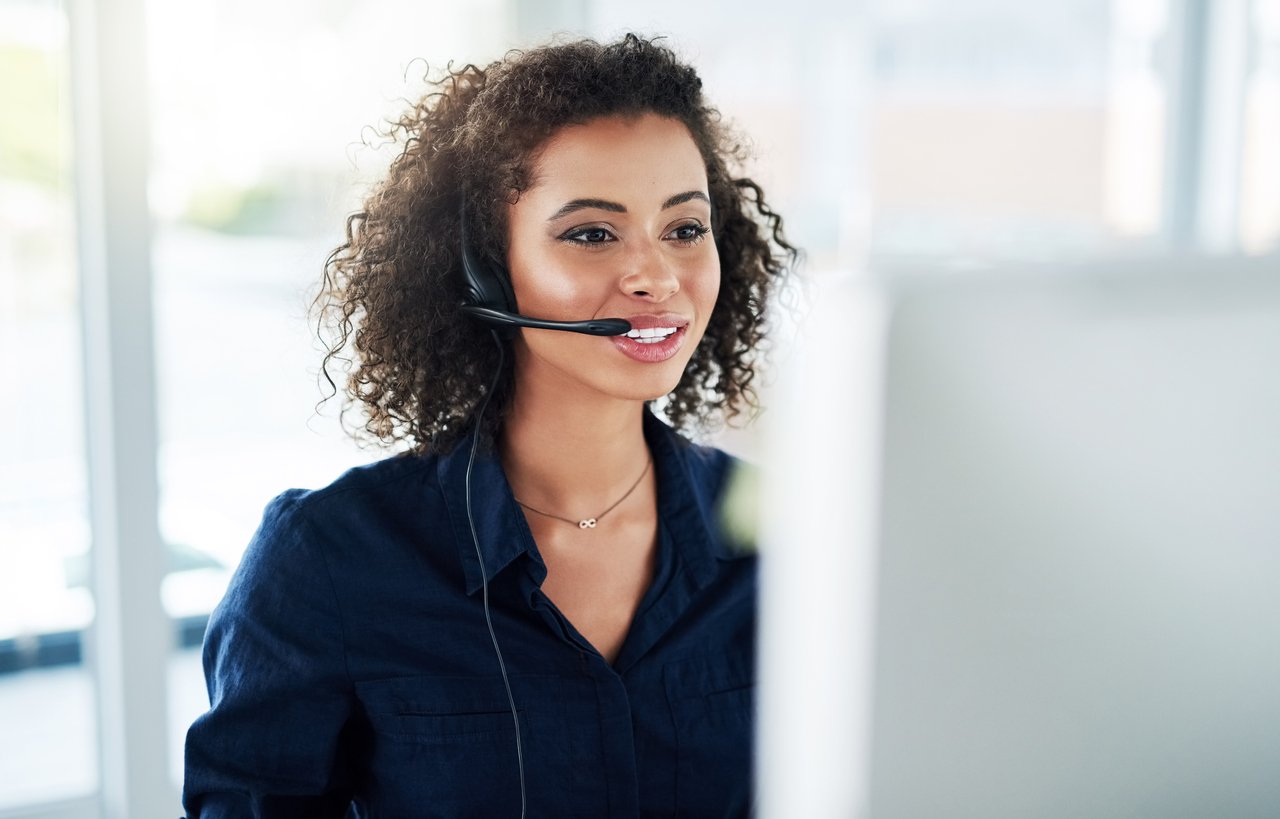 Need Help with Microsoft Licensing?
Leave your Microsoft licensing, security, and software solutions to us so you can concentrate on moving your business forward.
Examples of Microsoft 365 Security in Action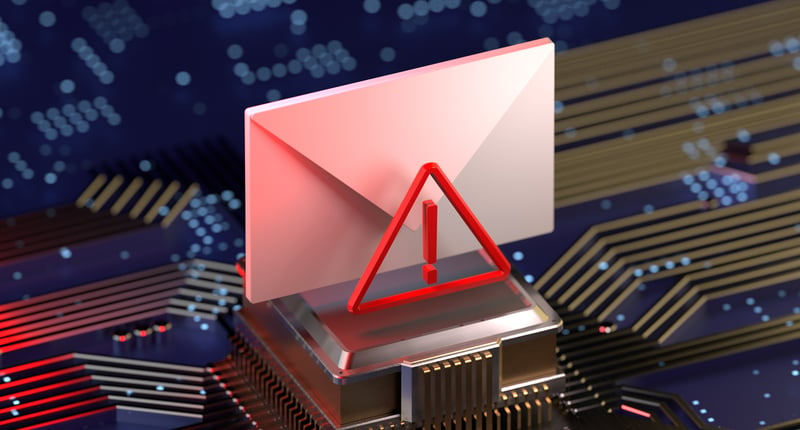 As the need for robust security measures in the digital landscape continues to grow, Microsoft 365 has emerged as a powerful solution that offers a range of advanced security features to protect against cyber threats.
Phishing Prevention and Detection of Phishing Attacks
Microsoft 365 Security offers several tools to detect and prevent phishing attacks, and Exchange Online Protection (EOP) and Advanced Threat Protection (ATP) are two. These tools use machine learning algorithms to scan email content for suspicious links, attachments, or other indicators of phishing. Microsoft Defender for Office 365 helps identify and block phishing emails before they reach users' inboxes. Moreover, Microsoft 365 Security offers security awareness training so users can recognize and avoid such scams.
Protection of Sensitive Data from Unauthorized Access
Microsoft 365 Security helps safeguard sensitive data against unauthorized access in several ways. For instance, Azure Information Protection (AIP) enables users to classify and label sensitive information while controlling who can view it.
Microsoft Intune ensures mobile devices used for work meet security requirements and are safeguarded against data breaches. Plus, Microsoft 365 includes features like Data Loss Prevention (DLP), which prevents sensitive information from being shared outside the organization.
Compliance With Industry Regulations and Standards
Microsoft 365 Security allows organizations to abide by various industry regulations and standards, such as GDPR, HIPAA, and PCI DSS. For instance, its Compliance Manager provides a centralized dashboard for managing compliance obligations while helping organizations assess and manage compliance risks.
Moreover, eDiscovery and retention policies enable data retention according to legal obligations and regulatory mandates; audit logging and reporting capabilities enable organizations to demonstrate conformance to auditors and regulators.
Conclusion
Microsoft 365 Business provides robust and advanced security features that protect your business from cyber threats and safeguard sensitive information. As the digital age advances, it is increasingly important for businesses to prioritize data protection and cyber security to avoid losing customer trust and financial difficulties. By using a reliable provider like Microsoft, businesses can have peace of mind knowing their data is secure.
Microsoft 365 Business offers businesses of all sizes a comprehensive productivity, security, and device management solution with features like protection against phishing and ransomware attacks, data loss prevention, and device encryption. It doesn't have to be complex or expensive to keep your team productive and business data secure⁠- Microsoft 365 Business can help save businesses up to $3,000 annually while providing many essential data security capabilities in an integrated manner.
Contact Amaxra for Microsoft licensing and security consultation today.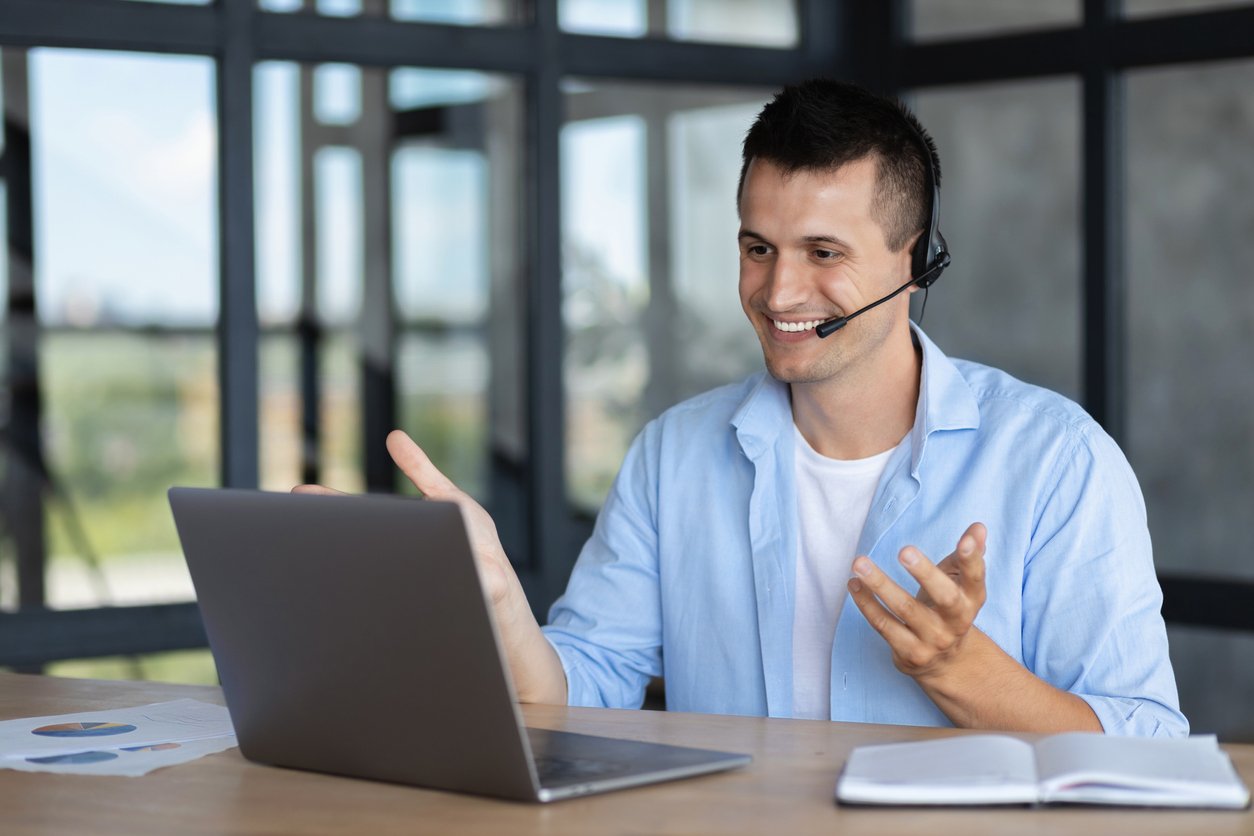 Get Started Today
We'll build a secure and complete Microsoft software solution for your business while you concentrate on what's important.