Microsoft Intune Configuration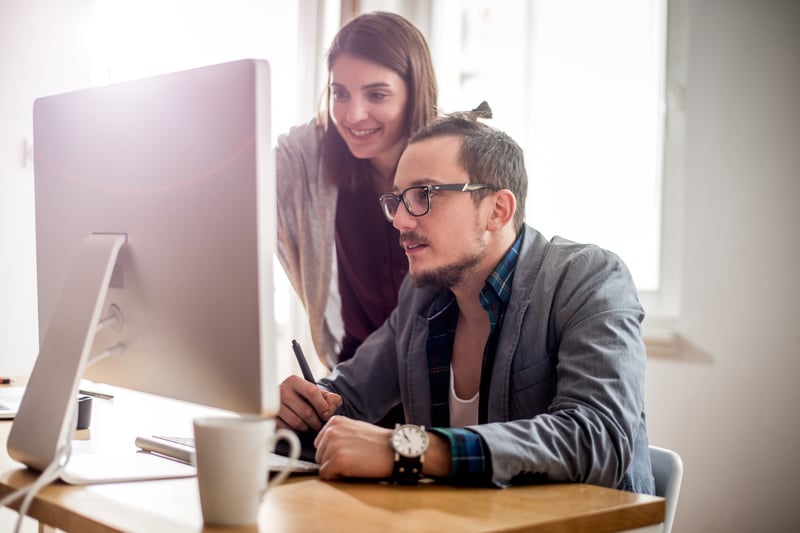 Deploying Intune can be a complex process, but with proper planning and execution, you can successfully manage your devices and safeguard your organization's data. Here are the steps you should take to deploy Intune:
Sign up for Intune: To start the deployment process, log in to the Intune admin center and register for Intune. If you already have a subscription, you can log in using that same subscription. Note that Intune is included with Microsoft 365 subscriptions, so if you already have Microsoft 365, you're able to use your existing login information.
Set Intune Standalone as the MDM authority: To manage your devices with Intune, you must set it as the MDM authority. Doing this allows Intune to manage devices and enforce policies. You can do this by following instructions in the Intune admin center, which involves configuring enrollment restrictions and selecting the groups you want to manage with Intune. Once Intune is set as the MDM authority, you can manage devices and apply policies from the Intune admin center.
Add your domain account: To manage devices under your domain, , you must add a domain account. Without doing so, domain.onmicrosoft.com will be used automatically as the name. If you're transitioning from Office 365, your domain may already be in Azure AD and can use the same domain name listed in that program.
Add users and groups: Users and groups are stored in Azure AD, which includes Microsoft 365. Intune administrators can add these users and groups to the admin center, where they will receive any policies created within Intune. If you're switching from Office 365 subscription, all your existing users and groups will remain within Azure AD.
Create device groups: Device groups are ideal for managing devices without dedicated users, like kiosks shared by shift workers. You can create these groups based on device identity and use them to perform administrative tasks. By configuring device groups before enrollment, device categories will automatically join devices into groups when they enroll.
Assign Intune licenses: Assigning Intune licenses to your users allows them to enroll their devices in Intune via the Intune admin center.
Create device platform restrictions: All device platforms can enroll in Intune by default. However, creating a device platform restriction is an effective solution if you want to restrict specific platforms from enrolling. This feature comes in handy if only certain types of devices need management.
Customize the company portal app: Users use this app to enroll their devices, install apps and get IT to help desk support. Customers may feel more confident using the app by customizing it with your organization's details.
Create your administrative team: Intune uses role-based access control to limit what users can see and modify. As the global administrator, you assign roles such as Help Desk operator, Application Manager, Intune Role Administrator, and more to users. You have complete control over who can access what information in Intune and help manage devices more effectively.
Microsoft Intune Best Practices
To utilize Microsoft Intune's features and capabilities to the maximum, the following are some Microsoft Intune best practices that you need to perform:
Utilize Azure AD Groups for Access Control
Azure AD groups offer an efficient method for controlling access in your Microsoft Intune environment. By creating distinct groups for different roles, you can assign permissions and control who has what resources. With Azure AD groups, you can target specific devices or users with policies, making applying security settings specifically to these groups more straightforward.
Create a Device Compliance Policy for Each Platform
Device compliance policies allow you to establish specific requirements for devices connected to your network. By creating separate policies per platform, all devices will meet the same standards regardless of type. Keeping track of which devices are compliant and which need updating makes it simpler to detect potential security threats and take appropriate action quickly.
Enforcing Mobile Application Management (MAM) Policies on Apps
Enforcing MAM policies on mobile apps gives you control over how users access and utilize corporate data on their mobile devices. This includes setting restrictions such as prohibiting them from copying or printing sensitive information or blocking file saving locally. By adhering to MAM policies, only authorized personnel can access your organization's information.
Configuring Conditional Access
Conditional access rules determine which users can access corporate resources. This helps protect your data from unauthorized intrusion and ensures that only authorized personnel can access sensitive information. You can configure rules such as requiring a valid device certificate or multi-factor authentication for certain types of data or applications. By configuring these controls, you can ensure that the right people have access to the right data.
Enable Multi-factor Authentication (MFA)
MFA provides an extra layer of security to your Intune environment by requiring users to provide two or more authentication factors when logging in. This helps guard against unauthorized access and data breaches as it makes it much harder for attackers to access your system. You can enable MFA through the Azure Active Directory portal, configure different authentication methods, or set up policies that require MFA when accessing specific applications or services.
Establish Dynamic Groups and Assign Licenses
Dynamic groups offer a convenient way to manage many users and devices. You can create them based on criteria like device type, operating system version, or user location. Assigning licenses to these dynamic groups ensures only those who require access to specific applications have them, helping reduce costs by not paying for unused licenses. It also guarantees users get the most out of their Microsoft Intune experience.
Deploy the Intune Company Portal App
The Intune Company Portal app is a mobile application designed to allow employees to access company resources from their devices.
The app provides IT admins with control over managing and securing corporate data on those same devices.
The app can be deployed through Microsoft Store for Business or an MDM solution like Intune.
Once installed, the Intune Company Portal app enables users to access corporate applications, documents, and other resources.
IT admins can easily enforce security policies such as device encryption and password requirements.
By deploying this app, organizations can ensure their corporate data remains secure while allowing employees to utilize their devices for work purposes.
Implement Microsoft Defender ATP
Microsoft Defender ATP is a cloud-based security solution that offers advanced threat protection for your organization's devices. It helps guard against malicious attacks, malware, and other cyber security threats by monitoring the behavior of applications and processes on endpoints. This cloud-based solution offers comprehensive coverage of threat activity, so you can rest assured knowing your organization's devices are constantly under surveillance.
Microsoft Defender ATP provides real-time insight into the health of your environment, enabling you to detect and respond to potential threats quickly. Furthermore, it can enforce compliance policies across all managed devices, guaranteeing they have access to the latest security patches and configurations.
Monitor Your Environment with Reports
Reports offer a detailed snapshot of your environment, enabling you to identify any potential problems or opportunities for improvement.
You can use reports to monitor device compliance, application usage, and user activity.
Reports provide data that allows informed decisions about how best to optimize your Intune deployment.
If you notice specific devices aren't adhering to your security policies, you can take measures to ensure they become compliant.
Reports enable you to track the performance of applications and users over time.
This helps identify trends in usage patterns so you can adjust strategies accordingly.
Manage Windows 10 Devices with Autopilot
Autopilot is a cloud-based service that enables you to quickly and easily deploy Windows 10 devices with minimal effort. It eliminates the need for manual setup, configuration, or imaging of each device⁠-saving time and money. Autopilot effortlessly keeps your devices up-to-date with security patches and feature updates.
Frequently Asked Questions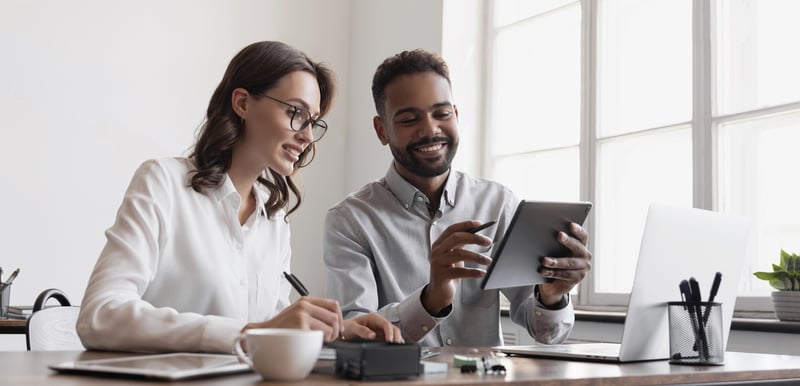 Is Microsoft Intune Safe?
Microsoft Intune is a safe and secure cloud-based solution that gives IT administrators control over mobile devices, apps, and data. Intune offers multiple security features like device management, application management, data protection, and conditional access for your organization's devices and information. Furthermore, Microsoft has implemented various security controls such as data encryption, network security, and threat protection into Intune's cloud infrastructure.
Microsoft Intune Supported Devices
Below is the list of Microsoft Intune supported devices:
Supported Devices

Versions

Android

Android 8.0 and later (including Samsung KNOX Standard 3.0 and higher: requirements)
Android enterprise: requirements
Android open source project devices (AOSP) supported devices

RealWear devices (Firmware 11.2 or later)
HTC Vive Focus 3

iOS/iPadOS

Apple iOS 14.0 and later
macOS 11.0 and later
Apple iPadOS 14.0 and later

Linux

Ubuntu Desktop 22.04 LTS with a GNOME graphical desktop environment
Ubuntu Desktop 20.04 LTS with a GNOME graphical desktop environment

Windows

Windows 10/11 Cloud PCs on Windows 365
Windows 10/11 (Home, S, Pro, Education, Enterprise, and IoT Enterprise editions)
Windows 10 LTSC 2019/2021 (Enterprise and IoT Enterprise editions)
Surface Hub
Windows 10 Teams (Surface Hub)
Windows 10 version 1709 (RS3) and later, Windows 8.1 RT, PCs running Windows 8.1 (Sustaining mode)
Windows Holographic for Business
What are some Microsoft Intune Alternatives?
Among several options available, here are the top 5 best Microsoft Intune alternatives for managing your organization's mobile devices:
Microsoft Intune vs MobileIron: What's the Difference?
The table below presents the differences between Microsoft Intune and MobileIron:
| | | |
| --- | --- | --- |
| Feature | MobileIron | Microsoft Intune |
| Zero Trust | Yes | Yes |
| Data encryption | FIPS 140-2 cryptographic modules | Microsoft Defender Antivirus |
| Mobile Threat Defense | Yes | Yes |
| Application Management | Mobile@work, Apps@work, MobileIron Access | App management, Apple Business Manager, VPP |
| Integration | Business cloud service providers, IdPs | TeamViewer Connector, Microsoft Graph API |
| Pricing | Quote-based pricing model | Three pricing packages starting at $10.60/user |
| User Experience | Device agnostic, excellent customer service, need for more documentation | Great for securing and managing devices, limited support for the diverse environment |
Is Intune Included in EMS?
Microsoft Intune is included in an Enterprise Mobility + Security (EMS) subscription. To confirm your license, the following steps should be followed:
Sign in to the Microsoft Intune Admin Center
Select tenant administration, then tenant status
Under the tenant details tab, the options MDM authority, total license users, and total Intune licenses will show.
Select tenant administration, then roles, then my permissions
Confirm you are an administrator with full permissions
Conclusion
Microsoft Intune is a feature-rich endpoint management solution suitable for organizations of all sizes and industries. From device management and application control to security and compliance monitoring, Intune offers an all-inclusive answer to modern endpoint management problems. Boasting its cloud-based architecture and comprehensive support program, Intune is a formidable asset to IT pros and business owners alike.
If you are curious to discover more about Intune Microsoft and how it can benefit your organization, contact Amaxra⁠-a Microsoft Cloud Partner with extensive expertise in implementing and managing Intune solutions.
We provide expert guidance and support so that you get the most out of your investment, from initial deployment through ongoing management and support. Get in touch today to discover how Intune can benefit your business, and book a consultation with one of their knowledgeable specialists!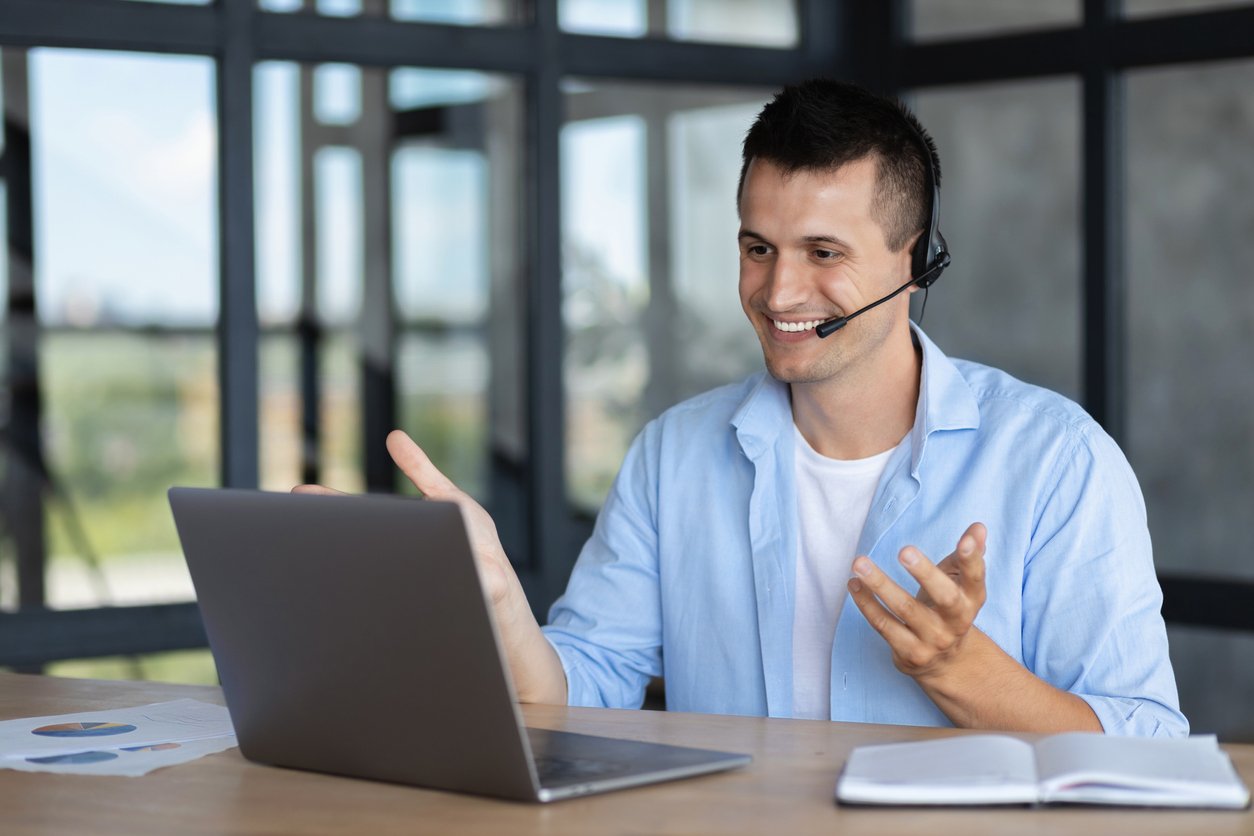 Get Started Today
We'll build a secure and complete Microsoft software solution for your business while you concentrate on what's important.