Preparing for G Suite to Office 365 Migration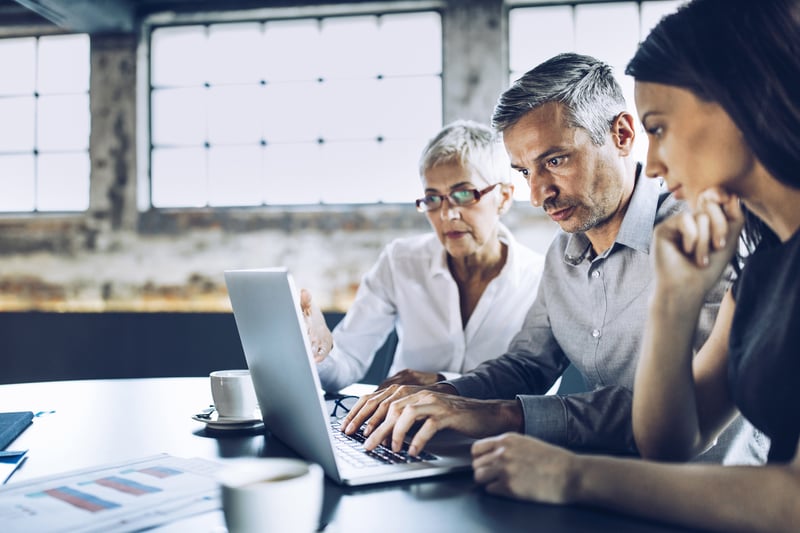 Careful planning is necessary to achieve seamless and effective migration from G Suite to Office 365.
These are some important actions to get ready for the migration:
Evaluate Your Current G Suite Environment and Identify Any Potential Issues
It's crucial to assess your present G Suite setup and find any potential problems affecting the conversion before you start the migration process. Doing this can make the transfer go more smoothly and reduce your chances of experiencing data loss or unplanned downtime.
Here is how you do it:
Analyze User Accounts: Examine the list of current users and their access rights in your G Suite environment by analyzing user accounts. Find duplicate or inactive accounts and evaluate whether or not they require migration. Ensure you know each user's function and the information they have access to.
Analyze Data Storage: Count the number of emails, documents, calendar events, and contacts that are kept in G Suite. Note any huge files or intricate folder structures that may require extra care throughout the transfer process.
Identify Custom Integrations: Examine any third-party or custom integrations your company employs with G Suite. Ascertain if these integrations will work with Office 365 or if alternative solutions are required.
Evaluate Data Security Requirements: Analyze Your Organization's Compliance Needs, Including Any Industry-Specific Regulations. Create a strategy to resolve flaws or holes in your present G Suite system before migrating to Office 365.
Evaluate Collaboration Techniques: Consider how your team collaborates with G Suite, such as Google Drive for file sharing or Google Meet for video conferencing. Consider how similar procedures may be transferred to Microsoft Teams and OneDrive in the Office 365 suite.
Ensure That Your Office 365 Environment Is Properly Set Up and Configured
Confirm that your Office 365 environment is properly set up and configured before switching from G Suite to Office 365. A ready environment reduces potential problems during the migration process and allows your users to transfer more easily.
These are some necessary actions to take:
Create an Office 365 tenancy first for your company. Select the right subscription package based on your company's requirements, then set up your domain to function with Office 365.
Create user accounts for your team members in the Office 365 admin portal. Add Users and Assign Licenses. Provide users with the proper licenses to access the required services and apps.
In Office 365, configure your domain, mailboxes, and email aliases for your company's email needs. Check your domain and set up the required DNS records to route emails properly.
Have a thorough plan for moving your G Suite to Office 365 data. This strategy should include any essential tools or third-party services used and the migration procedures for each data type (emails, documents, calendars, and contacts).
Set up your Office 365 environment to adhere to your company's security and compliance standards. This may entail applying industry-specific requirements, creating data loss prevention (DLP) rules, and setting up multi-factor authentication (MFA).
Before the transfer, ensure your users are comfortable with the apps and services of Office 365. Assist them in adjusting to the new environment and minimizing disruptions to their processes by providing training materials and assistance.
Communicate With Stakeholders About the Upcoming Migration and Address Any Concerns
A successful G Suite to Office 365 migration depends on effective stakeholder communication. Stakeholders' expectations may be managed, any worries can be addressed, and a seamless transition can be achieved by informing them about the impending move. Start by identifying the main stakeholders, such as the staff, management, and any outside partners who depend on the productivity tools used by your company.
Create a concise communication strategy explaining the migration's motivations, the advantages it will offer, and the completion date. Regularly inform stakeholders of the migration's status and provide them with tools and support to help them adjust to the new environment. Promote open communication and be ready to answer any issues or queries that may come up while working on the project.
How Can Amaxra Help with Migration?
Our Microsoft Office 365 Certified Professionals team is experts at transferring businesses from Google G Suite to Office 365 without a hitch. The best part? We'll work directly with you to ensure your budget remains intact throughout the process.
You can relax knowing that your migration to Office 365 will go smoothly with Amaxra by your side. Our in-house technical team will streamline the process and ensure your company is fully prepared to benefit from Office 365's incredible features, including security and productivity.
Post-Migration Tasks
There are several post-migration actions to guarantee a seamless transition and the best performance of the new environment after successfully moving from G Suite to Office 365. These are some crucial chores to think about after your move:
Ensure That All Data Has Been Successfully Migrated and Is Accessible in Office 365
Verify that all information, including emails, documents, calendars, and contacts, has been correctly migrated to Office 365 when the migration procedure is complete. Verify that users can access their data and that no files are damaged or missing. This step is essential for preserving data integrity and ensuring users transfer smoothly.
Update Any Necessary Settings and Configurations in Office 365
Review and update any necessary Office 365 settings and parameters after migration to guarantee peak performance and a great user experience. This can entail tweaking security rules, altering email settings, or modifying user rights. Doing this ensures that your team operates in the new Office 365 ecosystem seamlessly and effectively.
Train Users on the New Office 365 Environment and Address Any Questions or Issues
It's important to offer training and assistance for users to help them adjust to the new Office 365 environment. Provide materials like manuals, tutorials, and webinars to help people become comfortable with the apps and capabilities. To prevent workflow interruptions and guarantee a smooth transition for your team, encourage open communication and swiftly answer any queries or problems.
Tips for a Successful G Suite to Microsoft 365 Migration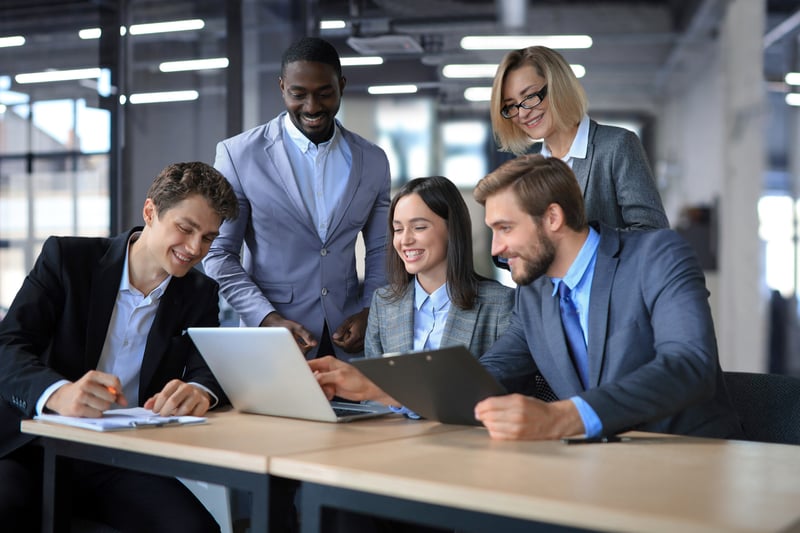 Although migrating from G Suite to Microsoft 365 might be a difficult process, with the right preparation and execution, it can go smoothly. Here are some pointers for a smooth conversion from G Suite to Microsoft 365:
1. Plan Ahead
A well-thought-out plan is essential for a successful migration from G Suite to Microsoft 365. Describe the migration procedure, schedule, and resources needed, along with any tools or outside services that may be required. Establish definite migration goals and objectives while considering potential hazards and backup plans. A smooth transition and minimal disruptions to your organization's activities are ensured by careful preparation.
2. Test the Migration
Test the migration procedure on a small data selection to find any potential problems or difficulties before a full migration. This enables you to optimize the migration procedure and guarantee accurate and safe data transmission. Test your organization's unique integrations, third-party apps, and data types (emails, documents, calendars, and contacts). Migrating to Microsoft 365 successfully is ensured by testing the migration to reduce risks.
3. Communicate with Users
Successful migration from G Suite to Microsoft 365 depends on effective user communication. Users should know the impending move, its justifications, advantages, and potential process interruptions.
Assist users in adjusting to the new environment by providing training, documentation, and support channels. Promote open dialogue and answer any worries or queries that could appear throughout the migration process. You can ensure a smooth transition and reduce interruptions to your organization's work by successfully communicating with users.
Choose the Right Tools
| | |
| --- | --- |
| Tools | Descriptions |
| Assess Your Needs | Assess your company's needs to migrate from G Suite to Microsoft 365. Prioritize your organization's workflow tools and services during migration. |
| Research Migration Tools | Research G Suite-to-Microsoft 365 migration tools and services. While choosing a tool or service, consider pricing, functionality, compatibility, and usability. |
| Utilize Microsoft's Migration Tools | Microsoft offers many G Suite-to-Microsoft 365 migration tools and services. Use tools like the Microsoft SharePoint Migration Tool and Microsoft Teams Migration Tool to ease and streamline the conversion. |
Migrate Data in Phases
All-at-once data migration may be intimidating and hazardous. Phase data migration to reduce data loss and corruption. Before migrating emails or contacts, move less important data types like documents or calendars.
Moving data in steps lets you find and fix problems early, reducing workflow disruptions. It lets you select data types by significance and urgency to move vital data first. Phased data transfer ensures a smooth move to Microsoft 365.
Verify Data Integrity
It's essential to check the integrity of your data once the data migration is complete to ensure all data has been correctly migrated to Microsoft 365. Verify that all information is usable and accessible, including emails, papers, calendars, and contacts. Quickly identify and fix any missing or damaged data to avoid affecting your organization's operations.
Test each data type to ensure it is migrated and operationally sound to validate data integrity. To verify that the data is usable from any device or location, test its functioning and accessibility from various places and devices. By ensuring data integrity, you can lessen the chance of data loss or corruption and guarantee a successful transition to Microsoft 365.
Monitor the Migration
It's crucial to keep a careful eye on the migration process while it's happening to make sure everything is going according to plan. Check on the migration's progress regularly and keep an eye out for any possible problems or difficulties.
Set up alerts or notifications to be informed of any mistakes or failures throughout the migration process. As a result, any problems that occur can be rapidly resolved, causing the least damage to your company's activities.
Maintain regular contact with your migration team to make sure they are informed of any possible problems or difficulties. This enables you to anticipate any issues and guarantee a smooth move.
You may minimize delays and guarantee a seamless transition to Microsoft 365 by actively monitoring the migration process and identifying and resolving any possible difficulties early on.
Conclusion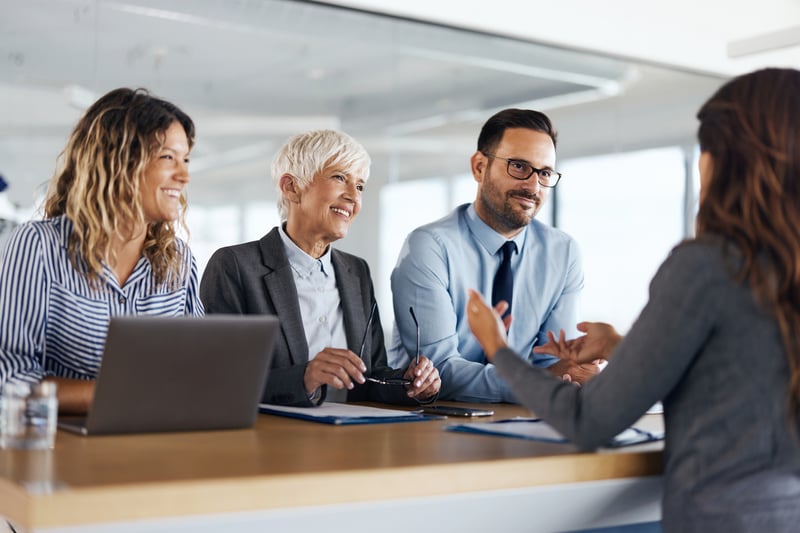 Although migrating from G Suite to Microsoft 365 may seem difficult, it can be accomplished successfully and smoothly with the right planning, implementation, and monitoring. You can make sure that the switch to Microsoft 365 goes well by evaluating your current environment, selecting the appropriate tools, testing the transfer, consulting with users, confirming data integrity, and monitoring the migration process.
Take advantage of Microsoft 365's advanced capabilities, increased productivity, greater Windows integration, and improved collaboration with the help of Amaxra's professional assistance.
Contact us today to learn how we can help you easily migrate from G Suite to Microsoft 365.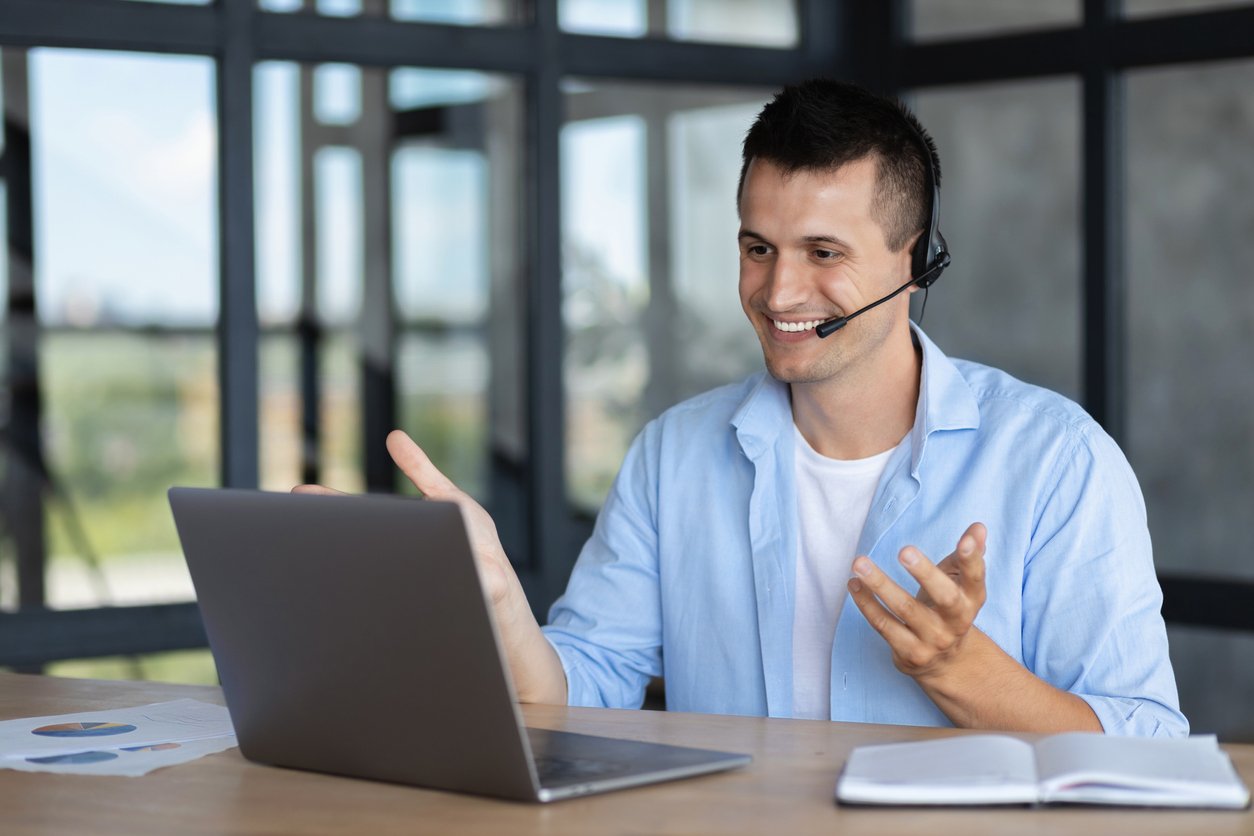 Get Started Today
We'll build a secure and complete Microsoft software solution for your business while you concentrate on what's important.
Contact Us