Microsoft Power Automate vs Flow [Similaritie...
Choosing the right automation software is pivotal to optimizing your workflows - it helps you:
Streamline repetitive tasks
Implement paperless processes
Improve overall team member satisfaction
So which tool will you pick to achieve these benefits and eliminate the chance of human errors during manual data entry?
Microsoft Power Automate is one of your top choices.
You might still be thinking, "what about Microsoft Power Automate vs Flow?"
But we have to stop you here. Power Automate and Flow are the same automation tool.
Let's explain by covering:
What is Microsoft Power Automate?
Microsoft Flow vs Power Automate - What's Changed?
Microsoft Power Automate Licensing Options
Three FAQs
After you.
What Is Microsoft Power Automate?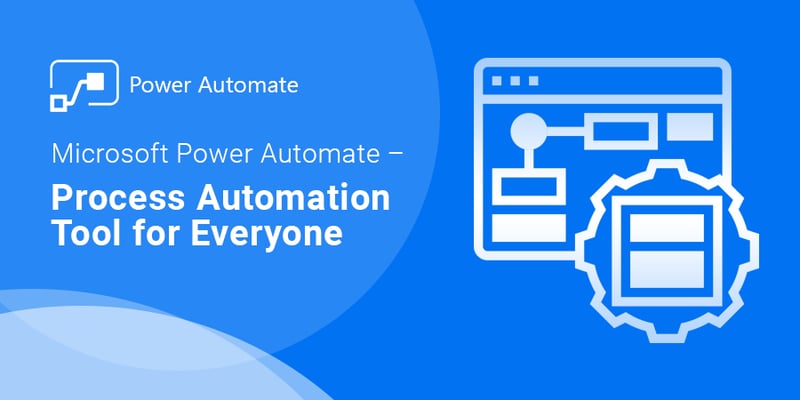 Microsoft Power Automate, formerly known as Microsoft Flow, enables you to optimize your workflows with scheduled trigger events. You can record mouse clicks and keystrokes, copy-paste steps of your repetitive tasks into events, and run them on your desktop by clicking a button. Microsoft Power Automate also helps you set automatic reminders for tasks and meetings.
The key thing to know is that Microsoft's automation tool was known as Flow until November 2019, when it was rebranded to Microsoft Power Automate.
So there's no such thing as Microsoft Power Automate vs Flow - they are the same product, and they help you:
Save 70% of managers who claim manual processes reduce their time for developing strategies
Improve employee satisfaction as team members no longer have to spend 40% of their day on repetitive admin tasks
Free up more time to focus on employee training
Okay, but how does Microsoft Power Automate help you?
One way is through the Power Automate templates you can immediately use to optimize standard business processes:
Power Automate Template

Flow Connectors

Function

Save Office 365 email attachments to OneDrive for Business

Office 365 Outlook
OneDrive for Business

All attachments sent to your Office 365 inbox will automatically be saved in a OneDrive folder

Send a customized email when a new file is added

Office 365 Outlook
SharePoint
Office 365 Users

Send yourself or someone else a customized email whenever a new file is added to a selected SharePoint document library

Get a push notification when you receive an email from a specific team member

Office 365 Outlook
Office 365 Users
Notifications

Receive a push notification when you receive an email from a specific team member

Get an email reminder

SharePoint
Notifications
Office 365 Users

Reminds you several days in advance of the date before the DateTime column entry

Get the weather forecast for your current location

MSN Weather
Notifications

Use a single button tap to get the day's weather forecast pushed to your mobile devices

Click a button to email a note

Send a note via email using a button trigger

Follow up on a message

Microsoft Teams
Office 365 Users

Schedule a reminder to follow up on a message

Copy file as a PDF in OneDrive for Business

OneDrive for Business
Office 365 Outlook
Office 365 Users

Create a PDF copy of the OneDrive (Business) file you select in the same folder
And while there are many templates to choose from, this isn't the only way you can use Power Automate.
You can also build customized workflows that best suit your business processes without having to adapt your way of working to the standard templates.
So, whether you're a primary business user or IT professional, you can use Microsoft Office Power Automate to map and computerize your business's processes to:
Automate quickly and more securely
Enhance efficiency
Boost workflows with AI
And any Microsoft Gold Partner can help you integrate Power Automate seamlessly into their operations to drive business growth and automate:
Emails: Automatically start and process approvals on SharePoint list items when there is a new data entry
Responses: Record responses from Microsoft Forms in SharePoint
Notifications: Send an item to team members to get their approval and track the status of this request using the Sign-off status column
Data Collection: Track Microsoft Forms responses in an Excel Online (Business) spreadsheet
Social Media: Add, schedule, and send your tweet texts in a SharePoint list
Microsoft Flow vs Power Automate - What's Changed?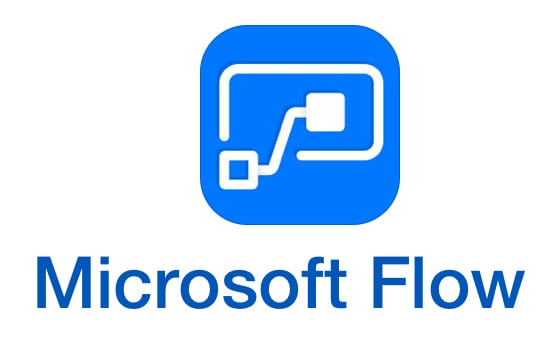 Microsoft Flow was released in October 2016 to officially replace the SharePoint Designer Workflow as Microsoft's standard automation tool. SharePoint Designer workflows were still running on the 2010 engine since the 2013 workflow engine was less robust. Microsoft added several features - the most notable one being Robotic Process Automation - after renaming Microsoft Flow to Microsoft Power Automate.
Microsoft built Flow to automate business processes through simple configuration. This standardization made it easy to create new applications and workflows that derive value from your data.
The rebranding to Microsoft Power Automate brought new capabilities to help organizations drive more impactful business outcomes and take proactive actions that differentiate their business in a fast-evolving market.
You can use Microsoft Power Automate with PowerApps to quickly build applications and orchestrate workflows spanning your business processes and joining data previously locked up in silos.
Here's a simple comparison table showing the similarities and differences in Microsoft Power Automate vs Flow:
| | | |
| --- | --- | --- |
| Capabilities | Microsoft Flow | Microsoft Power Automate |
| Build scheduled workflows | ✔ | ✔ |
| Robotic Process Automation | - | ✔ |
| AI Builder | - | ✔ |
As you can tell, the Robotic Process Automation and the AI Builder features are significant differences between Flow and Power Automate.
The AI Builder, which helps you seamlessly use machine learning to automate your processes, is particularly impressive.
Aside from these changes, Microsoft also announced the following updates to its Power Platform during the official rebranding event in 2019:
Introduced Microsoft Power Virtual Agents - a no-code/low-code app that allows anyone to create and deploy intelligent AI-powered virtual agents
Added new security enhancements for Microsoft Power BI to keep your analytics data safe regardless of where it's used and accessed
Included connectors to more services and better integration between the Microsoft Power Platform and Microsoft Teams to make collaboration more seamless.
Enhanced AI Builder with more advanced AI models for Microsoft Power Automate and Microsoft Power Apps
Now, let's backtrack and discuss three of the most important updates in more detail:
AI Builder
Robotic Process Automation
Connectors
AI Builder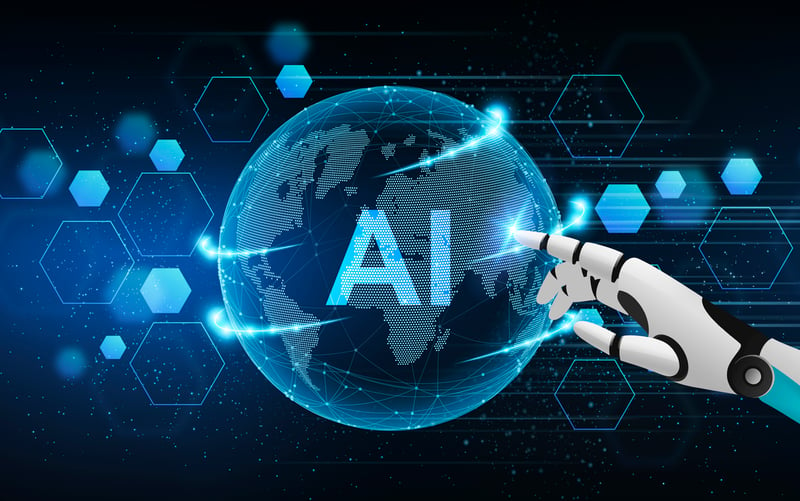 This is a low-code Power Platform that automates processes predicts outcomes and improves business performance. It enables users to implement AI features through a simple point-and-click experience.
Several AI models include:
Sentiment analysis: It can detect positive or negative sentiments in social media, customer reviews, or any text data you want to analyze. This model evaluates your text input to determine if it's positive, negative, or neutral and enhances the intelligence of your business apps.
Text recognition: Pull words from documents and images and use state-of-the-art optical character recognition (OCR) to detect embedded prints in photos and handwritten text on paper. This feature makes it more convenient to process forms.
Language detection: identifies the predominant language of a text by analyzing it and returning a detected language with a confidence score.
Key phrase extraction: summarizes the main points in a text. For example, given the sentence "The food was delicious, and there was wonderful staff," the service would return: "delicious food" and "wonderful staff."
Without writing a line of code, you can quickly embed prebuilt components directly into your flows and publish AI models to optimize your business processes seamlessly with guided instructions.
Some custom AI models that you can build and train with AI Builder's simple, intuitive interface include:
Category classification model
Entity extraction model
Document processing model
Object detection model
Prediction model
You can also use enhanced premium feature models in Microsoft Power Automate.
However, you will need an AI Builder add-on license or an active trial.
Multiple outcome prediction
Instead of just binary outcomes, i.e., whether a shipment will arrive on time, you can use the AI functions to forecast more than three potential outcomes, i.e., whether a shipment will arrive early, on time, or late.
Numerical prediction
You can also predict a number, like how many days it would take to close a customer ticket.
Robotic Process Automation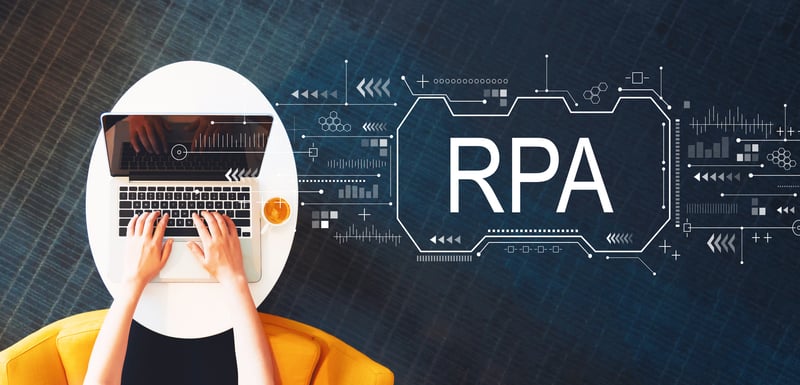 Robotic process automation (RPA) uses software to emulate human interactions within a graphical user interface (GUI). It then automates repetitive and manual tasks, saving you time, effort, and headaches.
You can implement RPA to perform manual, error-prone workflows like data entry with better accuracy and speed. It helps you save time, optimize your processes, handle more workload with less staffing, and enables you to work on more high-value tasks.
RPA enables you to easily automate legacy processes, even if they don't have APIs, to create desktop flows.
Let's say you run a clinic. With every patient's visit, you have to extract data fields containing details about their visit from your desktop to your patient tracking system.
Power Automate with RPA helps you create desktop flows where you can:
Record every action you take
Review it
Make any edits you want
Once you're satisfied with the changes, you enable it to run every time a patient visits
It's that simple for you to seamlessly integrate your legacy software across your IT infrastructure without a significant upfront investment.
With RPA, you can create desktop flows or respond to prompts on your Windows device and enable these flows to run autonomously on your device or virtual machine with little to no attention from you.
Starting isn't a hassle because there are ready-to-use examples for you to implement automation solutions like plug-and-play.
Some of these examples include:
Delete files in a specific file range
Share PowerPoint file as PDF
Add DateTime to file names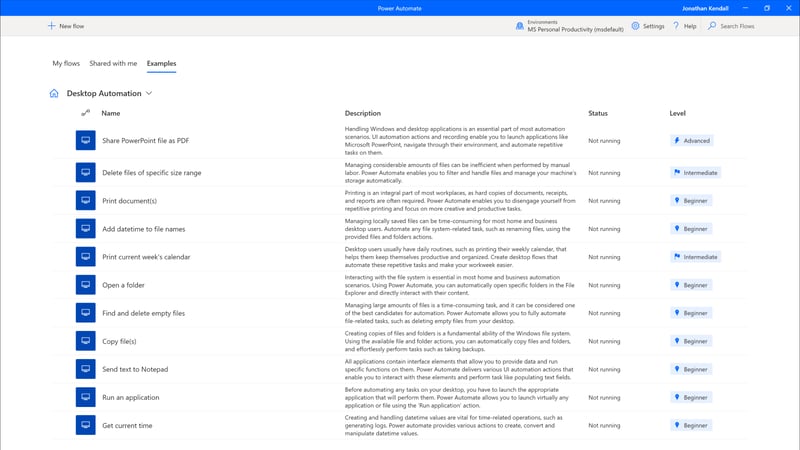 Power Automate RPA bots help you fill the expensive gaps of creating APIs for your legacy applications, and you don't need to use a third-party website.
Microsoft Power Automate Connectors
Connectors are components that enable Power Platform tools like Power Automate to interact with services, including linking your accounts and implementing specific triggers for scheduled workflows.
Here are some connectors, and you can use them Microsoft Power Automate:
Connector

You can

OneDrive

Receive a push notification for every file you create in OneDrive
Automatically forward files to an email when you drop them in a specific OneDrive folder

Dropbox

Save email attachments from your Outlook or Gmail inbox to a specific folder
Move files from your Dropbox folders to your Google Drive

GitHub

Automatically create a task in Microsoft To-Do (Business) when a team member gives you a task on GitHub
Copy new Github issues to spreadsheets in Google Sheets and Excel Online (Business)
Microsoft Power Automate Licensing Options
You can choose either the per-flow or per-user plan for Power Automate.
A per-flow plan allows you to use the flow to its highest limits as per the plan request limits, regardless of how the flow is run.
The per-user plan gets the plan of its primary owner. If you have multiple plans, such as Microsoft 365 and Dynamics 365, the flow uses the request limits from both plans.
Power Automate licenses are available either as standalone plans or as seeded plans.
Standalone plans
Customers that need to create fully flexible, general-purpose workflows with either business process automation or Robotic Process Automation (RPA) capabilities should consider:
Power Automate per user plan: Run an unlimited number of flows with the full capabilities of Power Automate based on your unique needs for a monthly fixed cost for each user.
Power Automate per user with attended RPA plan: Create unlimited flows for API-based automation and automate legacy applications with desktop flows through RPA and AI. You can also purchase it for a monthly fixed cost for each user.
Power Automate per flow plan: implement flows with reserved capacity that serves a team, a department, or an entire organization without having to license each user separately. It starts with a fixed monthly cost for five active flows. There is a monthly fee for each additional active flow.
Power Automate pay-as-you-go plan(preview): build flows without license commitment or upfront costs and use your Azure subscription to pay only when your flows run.
Seeded plans
Seeded plans refer to plans with Power Automate as part of their license, including:
Microsoft 365 (formerly Office 365).
Dynamics 365 Enterprise.
Dynamics 365 Professional.
Dynamics 365 Team Member.
Power Apps (Canvas and Model-driven Apps)- Per App plans.
Power Apps per user.
Power Apps Plan 1 (grandfathered).
Power Apps Plan 2 (grandfathered)
Windows licenses.
You can read the official licensing documentation to learn more about Microsoft Power Automate licensing options.
And here's a visual overview of the licensing plans to give you an idea of what to expect: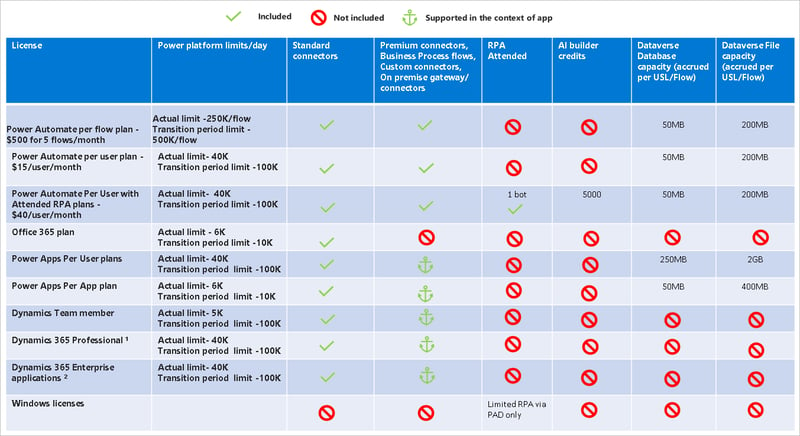 Looks complicated, right?
This is why we recommend you turn to an agency (like Amaxra) with plenty of Microsoft licensing experience. We can:
Find the MPA license that fits your business like a glove (without overspending)
Adjust your license based on updated requirements without downtime
All while you focus on growing your business.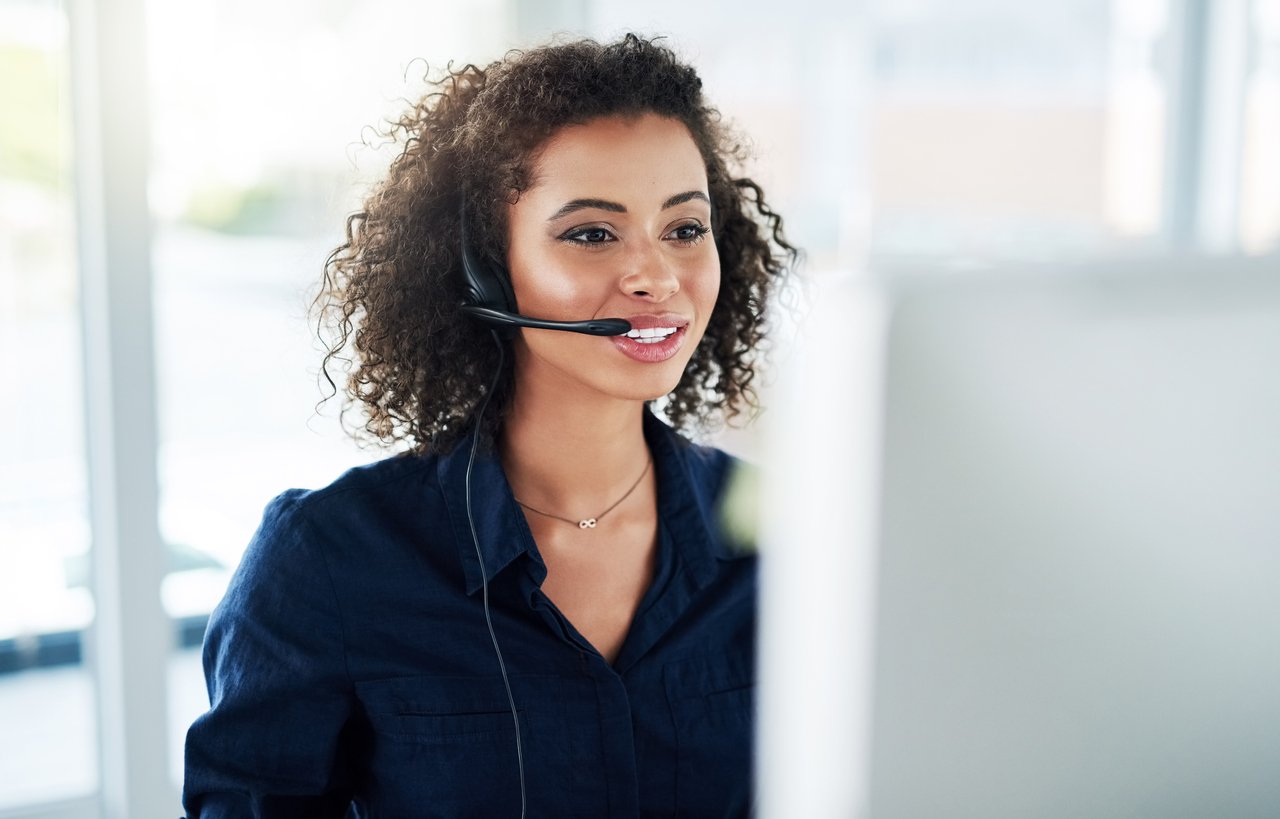 Need Help with Microsoft Licensing?
Leave your Microsoft licensing, security, and software solutions to us so you can concentrate on moving your business forward.
Drop Us a Line
Power Automate vs Flow FAQs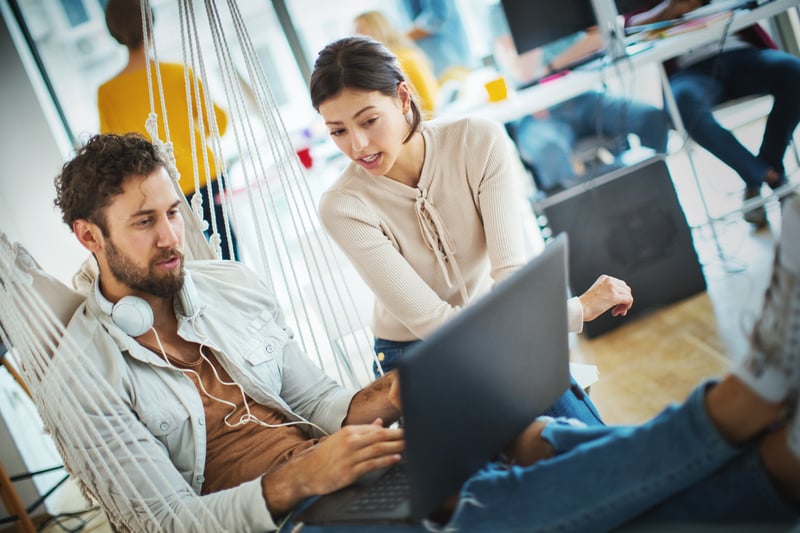 "Is Power Automate the same as Flow?"
Microsoft Power Automate and Microsoft Flow are the same product. Microsoft rebranded Flow to Power Automate by changing its name and adding features like Robotic Process Automation and AI Builder. The change also came with better integration with Power Apps to optimize business processes. Microsoft Power Automate makes day-to-day operations easier with templates, connectors, and workflows.
"When did Flow change to Power Automate?"
Microsoft renamed Microsoft Flow to Power Automate in 2019.
"What's the difference between Flow and Power Apps?"
While Flow helps you to automate workflows across multiple applications and services, Power Apps allows you to build business apps that run in a browser or on mobile devices.
With Power Apps, you can also use connectors to develop basic screens and layouts and get App Studio templates to guide your process. Flow used connectors for task automation.
Key Takeaways from Our Discussion of Power Automate vs Flow
There's no need to select a winner in a Microsoft Power Automate vs Flow match.
Because they are the same product. Well almost. Power Automate is an upgraded and rebranded version of Flow that can help your organization achieve higher levels of automation and optimization.
Particularly, the new AI Builder and RPA features enable you to:
Implement enhanced prediction parameters
Build automated flows from recording your desktop actions
Seamlessly integrate your automation with other apps (connectors) for more extensive flows
Don't hesitate to contact us if you're interested in learning more about how you can use Microsoft Power Automate to enhance your company's operations and increase your tech ROI.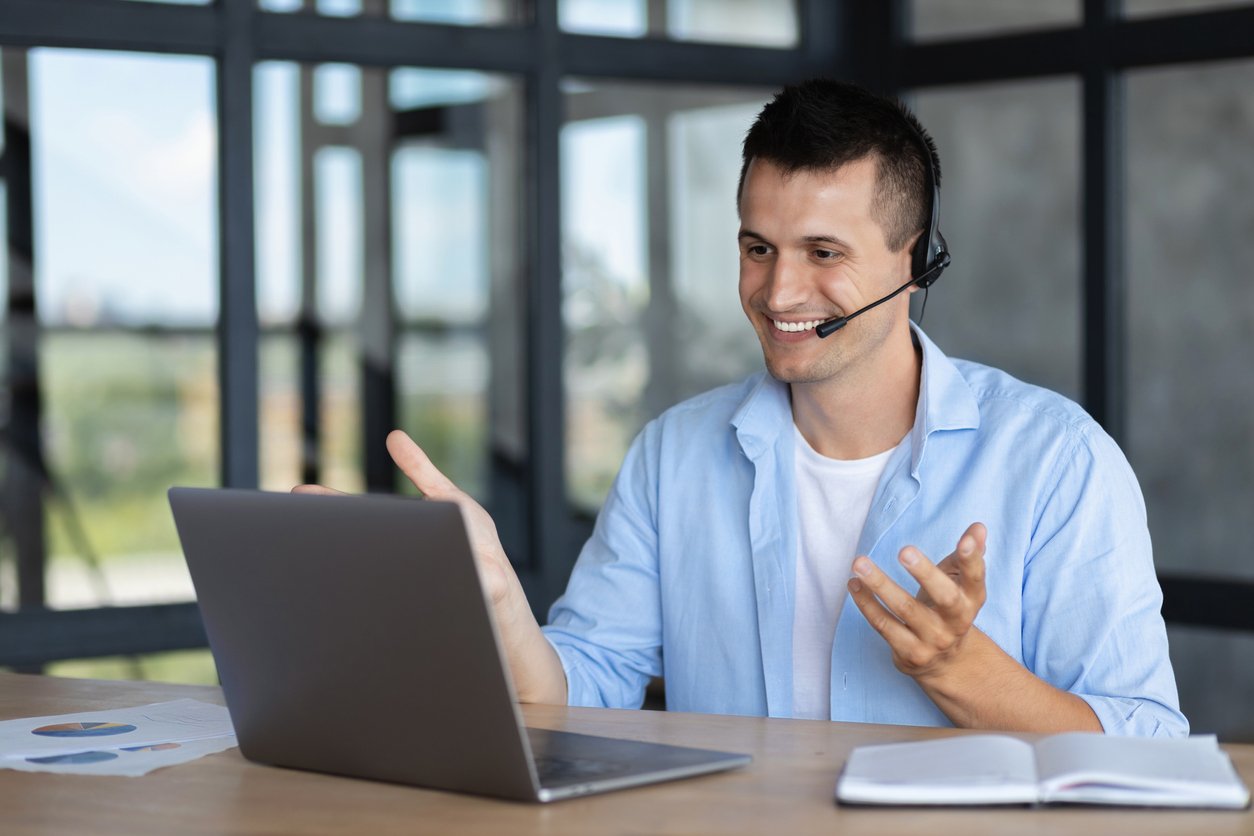 Get Started Today
We'll build a secure and complete Microsoft software solution for your business while you concentrate on what's important.
Contact Us