What Is a PBX System and Why Businesses Should Move Away From It
Small and medium-sized businesses need to sound professional to their customers.
If your company has five employees, that's no excuse to take customer complaint calls on your personal phone while driving your children to school.
A phone call with a company representative or customer complaint agent is the only direct contact many customers have with a business. The company must create a positive impression.
PBX systems are one solution to this problem: they simplify your internal communications, improve your external communications, and lower your phone bill by a significant margin.
But, having been around since the 70s, PBX systems are a bit outdated, and there are a lot of other more modern solutions that make more sense for today's organizations.
In this article, you're going to learn what a PBX phone system is and why you should (or shouldn't) spend money on one.
What Is a PBX Phone System?
PBX is an acronym for Private Branch Exchange System. It is a private telephone network used within an organization that allows users to talk to each other. PBX system users can communicate with one another via internal lines, and they can also receive external calls. Through extensions, internal calls between different employees are free.
For example, using a PBX system like VoIP can help small businesses save 40% on local telecommunication costs and up to 90% on international calls.
A PBX phone system usually offers features such as:
Call forwarding
Call transfer
Call queue
Voicemail
Auto-attendant
A PBX phone system can split the lines coming into your company offices in multiple ways. That means the system can support a lot of telephones.
Over the years, PBX phone systems have evolved. At first, they were little more than a company's private telephone exchange with all the wiring and other onsite equipment. Such technology has been in use long before the invention of the internet.
But with the digital revolution, PBX systems have evolved. They are no longer limited by copper wires like in the past, and they can also operate over Voice over Internet Protocol (VoIP).
So gone is the need to create an expensive analog infrastructure in your offices – you can leverage your pre-existing internet connection to create your own digital PBX (but more about that later).
Types of PBX Systems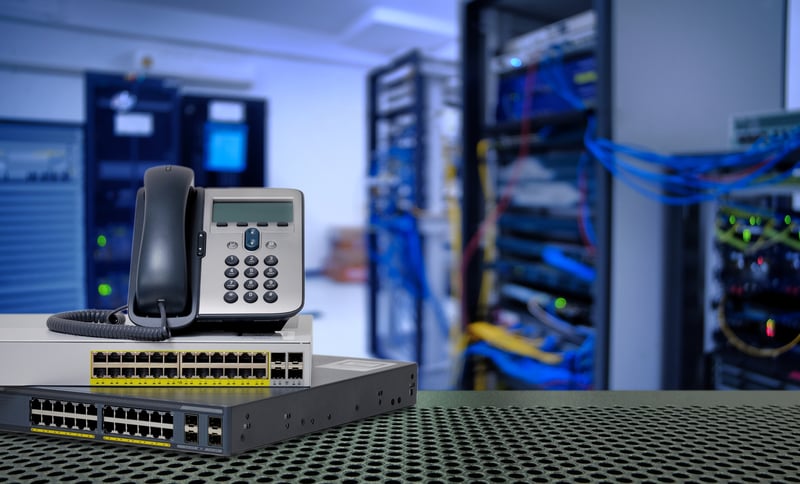 There are three main types of PBX systems, and here's a brief overview of each type:
Types

Features

Analog PBX Systems

The traditional system that has been in use since before the internet came into existence
Requires hardware installations within the office

Digital PBX Systems

The most widely used system today
It can be used to deploy traditional analog PBX as well as IP telephones

Cloud-hosted PBX Systems

A PBX system as a service
Companies outsource the service to a telecoms provider
Want to take a closer look? Then let's dive in.
Analog PBX Systems
The analog type of PBX systems is the traditional type that everyone's most used to. It's the version of PBX phone systems that predates the internet. They are also often referred to as "landline systems."
The analog type uses copper wires that connect to the Public Switch Telephone Network (PTSN).
This is a very reliable type of PBX phone system because it works even if the internet is down. It normally offers good voice quality and the basic features offered by most home phones like:
Hold
Mute
Redial
Speed dial
Call transfer between extensions
However, analog PBX systems cannot offer many modern features, including voicemail-to-email. Users of analog PBX systems also have limited opportunities to improve or upgrade their systems.
Another drawback is that analog PBX systems are more expensive to support and configure. Changing the location of one extension requires the rewiring of the punchboard by an experienced technician.
Users who have an analog PBX system and wish to connect to digital channels such as VoIP need to use an adapter.
Digital PBX Systems
The digital PBX system is the most widely used telephone system in use today. It can deploy a traditional analog PBX system as well as IP phones. That means that users can make phone calls over the internet.
Compared to analog PBX systems, digital systems deliver better sound quality.
Digital PBX also offers options such as:
Background music for customers on hold
Integration with VoIP systems
Digital answering assistant
Voicemail
Call-forwarding
Video calling
Digital PBX still requires hardware stored at the office. It connects your office's phones over your local network, often using the same internet connection as your computers. That means the setup for digital PBX phone systems is cheaper, but the quality of your calls can depend on your internet speed.
Cloud-hosted PBX Systems
A hosted PBX system is one where the telecom provider is responsible for housing the IP PBX. That includes managing the technology needed to keep the PBX system running.
Instead of forcing companies to implement all the hardware necessary within their offices, cloud-hosted PBX systems take the problem out of their hands. Companies then connect to the cloud through the public internet.
This offers three main benefits to businesses:
Removes maintenance costs
No service downtime
Companies aren't responsible for upgrading their software
Cloud-hosted PBX systems allow employees to make calls from anywhere, making it the far more appropriate option for companies that have begun to rely heavily on remote and hybrid work.
Cloud-hosted PBX systems are also far easier to scale. They usually support an unlimited number of users. Companies can add them to the system with a click of a button. No technician has to come to the company to rewire the punchboard.
Since companies don't have to install any hardware, cloud-hosted PBX systems are easy to implement into a company.
Because companies outsource the service to a telecommunications provider, companies also have constant access to support in case of issues.
However, because the system is online, there's the question of security in the cloud. Cloud-hosted PBX systems are far more exposed to potential cyber attacks than server-based systems. That's an important problem considering that cloud cyber attacks accounted for 20% of all cyber attacks in 2020.
Do You Need a PBX System?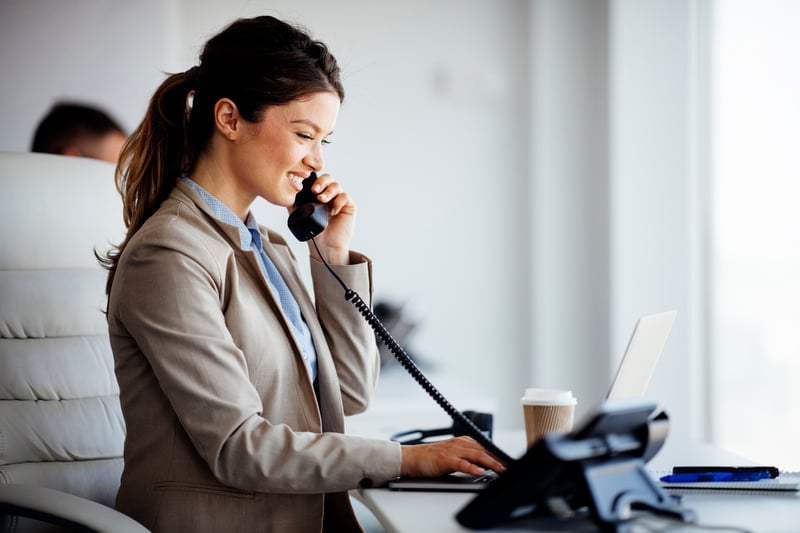 Honestly, it depends on what kind of PBX system we're talking about: analog, digital, or cloud-hosted. Our personal opinion is that a cloud-hosted system like Microsoft Teams Phone System is by far the best choice for most modern businesses.
Big companies rely on them to enable easier communication between their various departments. Small businesses need them to save costs on telecommunications and improve their contact with customers.
The industries that can benefit most from a PBX phone system are:
E-commerce operators
Family businesses
Tourism and hospitality
Companies that really need a PBX system are also the ones that can't afford the necessary personnel.
For example, small businesses using a PBX system don't need a receptionist. The PBX phone system's auto-attendant feature takes care of that challenge. It provides customers with all the crucial information they require.
Another reason why a company benefits from a PBX system is that it improves communication logistics. A good PBX system routes calls to the right department and enables users to access messages, regardless of where they're working.
3 Reasons Businesses Need to Upgrade Their PBX Telephone System
Still running a traditional PBX telephone system?
Upgrading to a modern cloud-hosted system offers a number of advantages and solves three major issues with traditional PBX systems.
1. Traditional PBX Systems Are Hardware Dependent
The first problem with traditional analog PBX systems is that being analog, they are heavily reliant on physical equipment.
To start with, you've got the phones you're using on your end, with all of their various components, such as the microphones and speakers within each handset.
If that's not enough parts to potentially break down and disrupt your calling experience, add that calls are being transferred via a network of copper lines, and you start to see the risk involved.
2. Traditional PBX Is Expensive
Traditional PBX systems can rack up costs pretty quickly. For teams of 15-20 people, you're looking at:
$5000-$9000 for hardware and equipment
$3000-$4500 for software licensing costs
$1000-$1500 for installation and setup
$3000-$4000 per year for maintenance
Compare that to Microsoft Teams Phone with Calling Plan where your only expense is the licensing required, Teams Phone works on any desktop or mobile device where you already have Microsoft Teams installed. There's no need for ongoing repair or maintenance costs for hardware or telephone infrastructure.
3. Traditional PBX Systems Require Multiple Vendors
With a traditional PBX system, you're dealing with various companies that supply different parts of the operation.
For instance, one vendor will sell you the hardware and equipment, but you'll be paying a completely different company for the actual phone line usage.
With a modern cloud-hosted PBX system, you've got just one vendor to deal with, which makes resolving any technical issues way easier.
4 Advantages of Teams Telephony vs. Traditional PBX Systems for Enterprises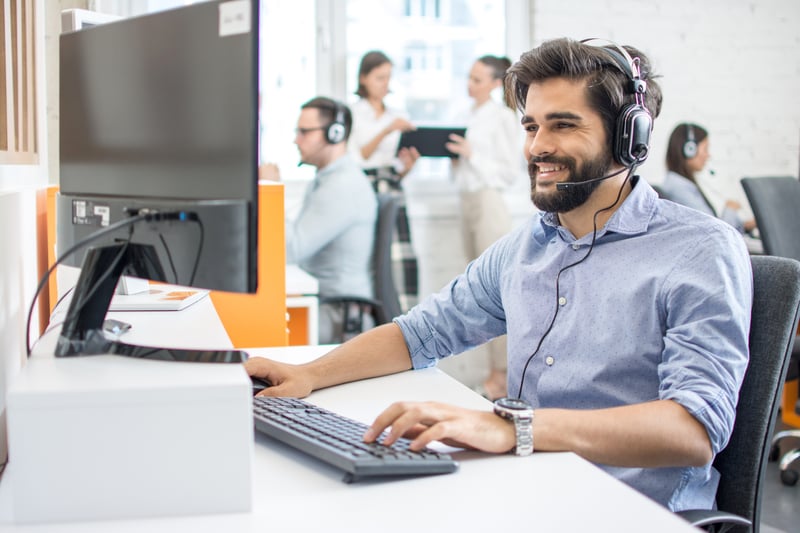 First off, let's look at the main differences in features between these two systems.
| | | |
| --- | --- | --- |
| Features | Teams Telephony | Traditional PBX Phone Systems for Enterprises |
| Cloud-based | ☑ | - |
| Make and answer calls | ☑ | ☑ |
| Merge calls | ☑ | ☑ |
| Call waiting | ☑ | ☑ |
| Call transfer | ☑ | ☑ |
| Voicemail | ☑ | ☑ |
| Transcribe calls | ☑ | - |
| Auto attendant | ☑ | - |
| Call queue | ☑ | - |
So why should you pick one over the other?
The answer is simple: Microsoft Teams Telephony offers all the features available in the PBX system and then some.
In specific, it has four major advantages over traditional PBX:
There are no upfront investments
It can be used from anywhere in the world
You control the entire system (and not your PBX vendors)
Microsoft handles the maintenance costs
1. Say Goodbye to Upfront Investments
With Microsoft Teams Telephony, you're paying on a monthly basis.
That means there are no upfront hardware costs required, such as the purchasing of expensive PBX equipment. Save thousands of dollars on equipment, setup, and implementations as you would with a traditional PBX model.
2. Use Teams Telephony From Anywhere in the World
One of the biggest problems with analog PBX setups is that they are limited to the environment in which they're installed.
That is, each person you want to transfer calls to needs a physical system set up.
This was fine for the traditional office model, where everyone worked at a desk in the same building. In the modern work environment, however, it's no longer suitable.
Remote and hybrid work is now commonplace, and employees are often given the opportunity to work from home or even from another country.
But because Microsoft Teams Phone is cloud-based, employees can use the Teams Telephony system from wherever they go, as long as they have an internet connection.
3. Control the Entire System From a Single Dashboard
With a traditional PBX system, making changes to aspects like access control is pretty manual and laborious.
You'd need to call your PBX provider to make such changes, and information on call quality had to come from another provider, likely only monthly.
With Microsoft Teams Phone, you can control user permissions from a single control panel and use the Call Quality Dashboard to understand call performance at a glance.
4. Eliminate Maintenance Costs
With Microsoft Teams Phone, you're eliminating all maintenance costs.
Whereas with a traditional PBX solution, you'd need to pay a monthly cost for maintenance services and any hardware replacement or repair costs.
Teams Phone, with its all-inclusive plan, lets you say "no more" because Microsoft takes care of all the maintenance on their internal technology.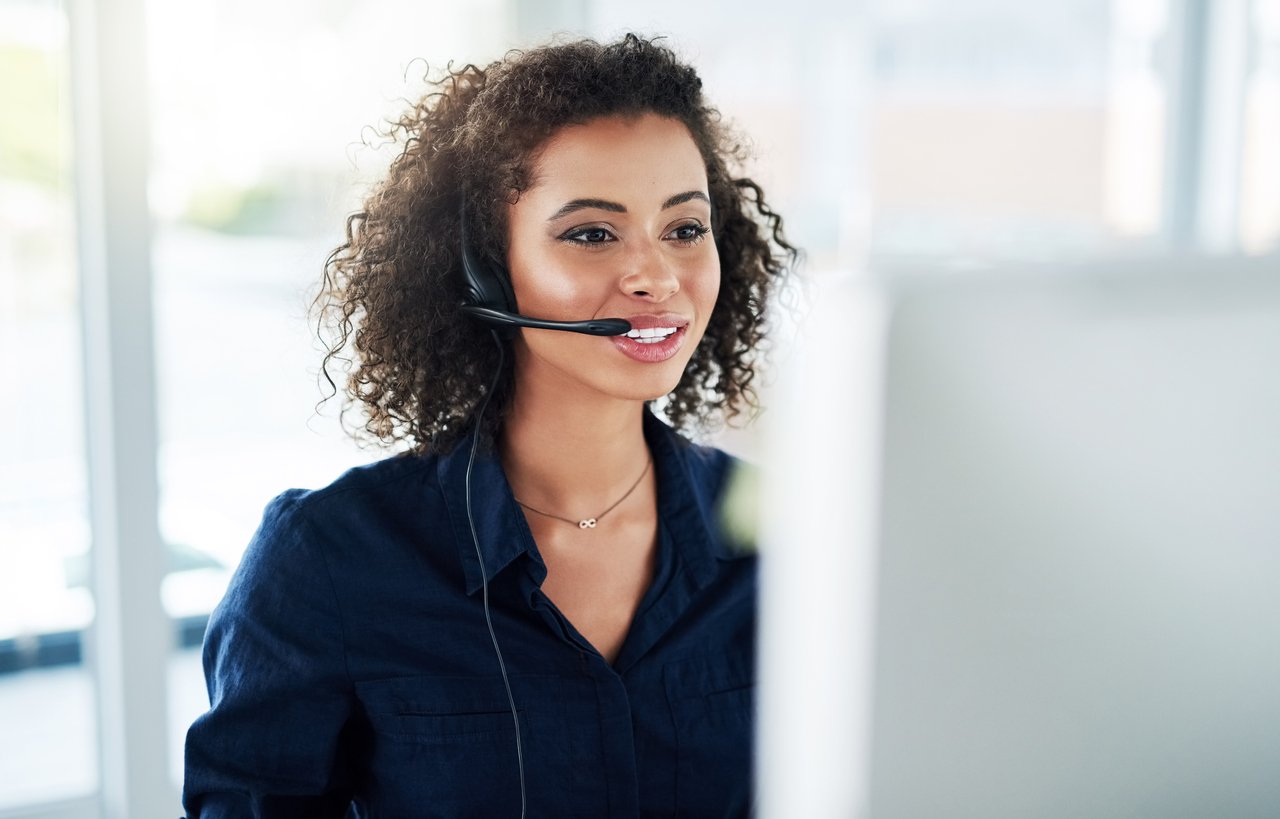 Need Help with Microsoft Licensing?
Leave your Microsoft licensing, security, and software solutions to us so you can concentrate on moving your business forward.
Integrating Your PBX Solution with Microsoft Teams via Direct Connect
Upgrading to a modern cloud-based PBX solution like Microsoft Teams is, for most businesses, the best move.
But if you're already working with an existing traditional PBX system and can't get rid of it, it is possible to connect that system to Microsoft Teams through something called Direct Connect. This enables you to take advantage of all of the Teams Telephony features.
It's a less desirable option than migrating calling entirely to Teams Phone with Calling Plan, but it is a viable option nonetheless.
The process is straightforward and seamless, though it differs slightly depending on your existing PBX provider.
PBX System FAQs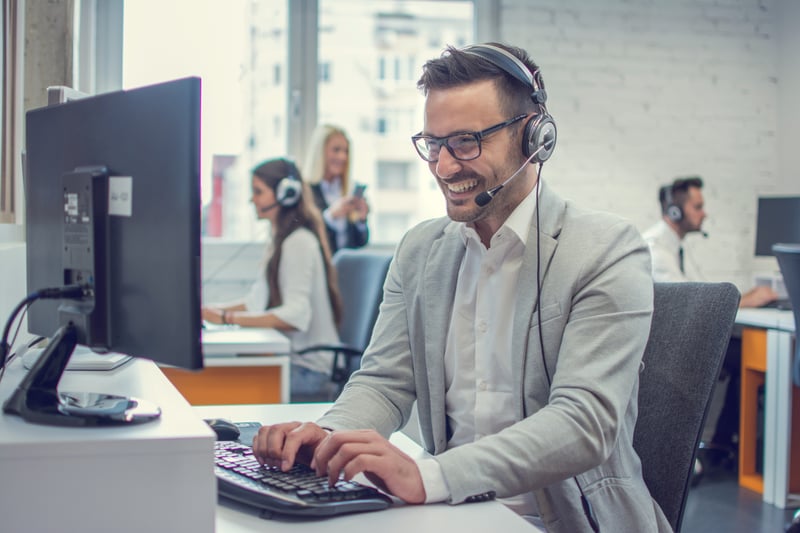 "What is the Difference Between PBX and VoIP?"
To put it in simple terms, PBX connects people using old-school phone lines. Voice over Internet Protocol (VoIP) connects people using the internet.
Each option comes with its pros and cons. These look a little something like this:
PBX System

VoIP

Pros

Reliability
Cost
Simplicity

More scalable than PBX
Offers more features than PBX
Software integration
Enables remote work

Cons

Scalability
Harder to manage

Quality depends on your internet speed
Required infrastructure
More points of failure than PBX
"Will VoIP Work if the Internet is Down?"
No. VoIP systems rely on the internet to operate. The entire process takes the user's voice, packaging it as data, and sends it over the internet. If the internet goes down, VoIP systems won't work. However, most VoIP systems have fall-back features that allow companies to receive calls if the internet goes down.
"How to Install a PBX System?"
To execute this process correctly, you have to follow these steps:
Find a service provider: Find a provider with a proven track record and ask them about their disaster management plans. This will tell you about their ability to respond to technical issues.
Choose a location for the KSU: The Key Service Unit is a piece of PBX hardware. It represents the brain of the PBX system and has to be close to your phone lines and units.
Plug in circuit cards into your KSU: You take this step after you've mounted your KSU. The unit needs the circuit cards for voicemail in most cases.
Set up telephone network: Your vendor will provide the phone lines you need to connect with the KSU. Connect them to your employees' phones to set up a private network.
Test the network: Run a check to ensure everything works properly.
Or alternatively, you could sign up for a cloud-hosted system like Microsoft Teams Phone and start dialing almost immediately.
"Does Microsoft Have a PBX System?"
Yes, Microsoft has two cloud-based products with PBX features included.
1. Microsoft Teams Telephon
Microsoft Teams Phone offers the following communication features:
Making and answering calls
Merging calls
Call transferring
Transcribing your calls
Auto-attendant
Call queues
Voice-enabled channels
CRM integration
Microsoft Teams Telephony delivers these features across different devices, whether you're using desktop phones, headsets, or speakerphones, allowing companies to set up contact centers and use PSTN calling.
We recommend that you consult Amaxra's Microsoft Licensing Optimization services to discover which licensing option best suits your needs.
2. Microsoft Teams Business Phone Systems
This Microsoft solution offers Voice over Internet Protocol (VoIP) calling and hosted PBX services through the Microsoft 365 cloud.
Essentially, this is a hosted PBX solution designed for modern businesses. It liberates companies from expensive hardware installations and fully digitizes the companies' telecommunications.
Microsoft Teams Business phone system offers features such as:
Voice and video calling
Cloud auto attendants
Cloud call queues
Call queues
Call transfer
Call voicemail
Integration with productivity apps
Remote work options
Call dashboards
Music on hold
It's Time to Move Beyond Traditional PBX Systems
By this point it should be clear that while all PBX systems have some benefit for business owners, the best route forward is a cloud-hosted system like Microsoft Teams Phone.
If you've still got questions about how this whole thing works (or about Microsoft's complex licensing structure), don't hesitate to drop us a call.
We're experts in all things Microsoft, and we'd be happy to help.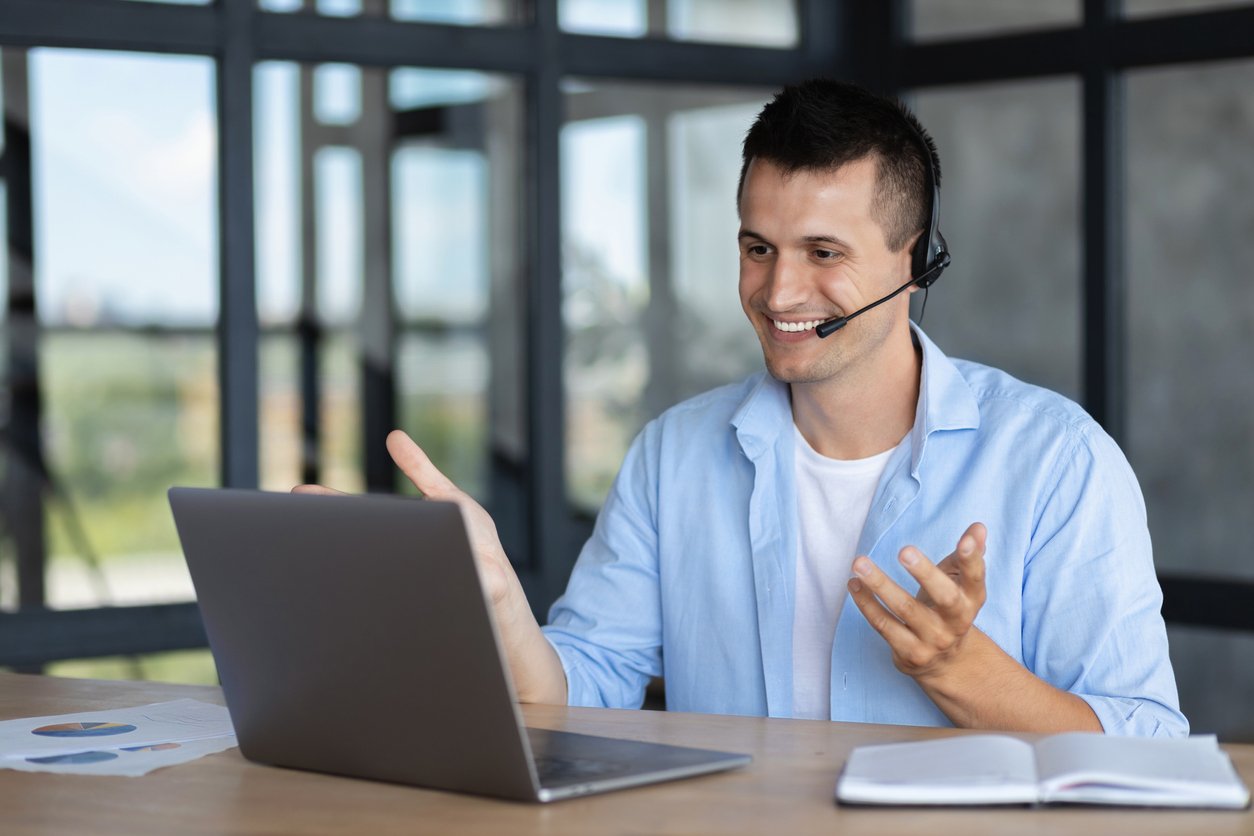 Get Started Today
We'll build a secure and complete Microsoft software solution for your business while you concentrate on what's important.