How to Convert From QuickBooks Desktop to QuickBooks Online
QuickBooks has been a popular accounting software for small businesses for many years, with QuickBooks Desktop serving as the standard option. With the increasing popularity of cloud-based software, however, an increasing number of organizations are exploring a transfer to QuickBooks Online. The reasons for this transition include accessibility, integration, scalability, and collaboration.
In this article, we'll discuss the advantages of switching to QuickBooks Online and offer guidance on how to make a move as seamless as possible.
QuickBooks Online Overview
QuickBooks Online is a cloud-based accounting program developed by Intuit. QuickBooks Online is accessible from a computer or mobile app, enabling customers to manage their money on the move.
It is designed to help businesses of all sizes manage their financial transactions and accounting duties, such as billing, tracking expenditures, payroll administration, and financial reporting. QuickBooks Online also includes inventory management, budgeting, and financial statement generation capabilities.
QuickBooks for Businesses
QuickBooks Online provides organizations with a variety of tools for financial management, including:
Invoicing and payments: With QuickBooks Online, companies can generate and send invoices with a professional appearance to their clients and accept online payments.
Expenditure tracking: Companies may manage their spending by linking their bank accounts and credit cards to QuickBooks Online, which makes it simpler to classify expenses and monitor cash flow.
Financial reports: QuickBooks Online offers businesses a variety of financial reports, including profit and loss statements, balance sheets, and cash flow statements, which may assist business owners in making educated financial choices.
Sales tax: QuickBooks Online can compute and track sales tax, facilitating compliance with tax requirements.
Inventory tracking: QuickBooks Online enables businesses to keep track of inventory levels and receive notifications when stock is running low, making it easier for them to manage their inventory.
QuickBooks for Freelancers
QuickBooks Online also offers features specifically designed for freelancers, including:
Time tracking: Freelancers can monitor their time spent on projects and produce invoices based on hours completed.
Project management: QuickBooks Online's project management capabilities help freelancers organize their work and track progress.
Estimate: Freelancers can generate and effortlessly transform forecasts for their clients into invoices.
Receipt capture: QuickBooks Online enables freelancers to collect and save receipts electronically, making it easier to manage spending and claim tax deductions.
QuickBooks for Accountants
QuickBooks Online can be a robust accounting tool for accountants, with features such as:
Client management: Accountants can handle many customer financials in a single location, making it simpler to stay organized and give timely advice to clients.
Collaboration: QuickBooks Online enables accountants to collaborate with their clients in real-time, making the experience more frictionless for both sides.
Reporting: QuickBooks Online offers accountants various financial reports, making it easy to examine client data and provide strategic suggestions.
Import and export of data: QuickBooks Online enables accountants to import and export data to and from other accounting software, making it easier to work with customers using various accounting tools.
Benefits of QuickBooks Online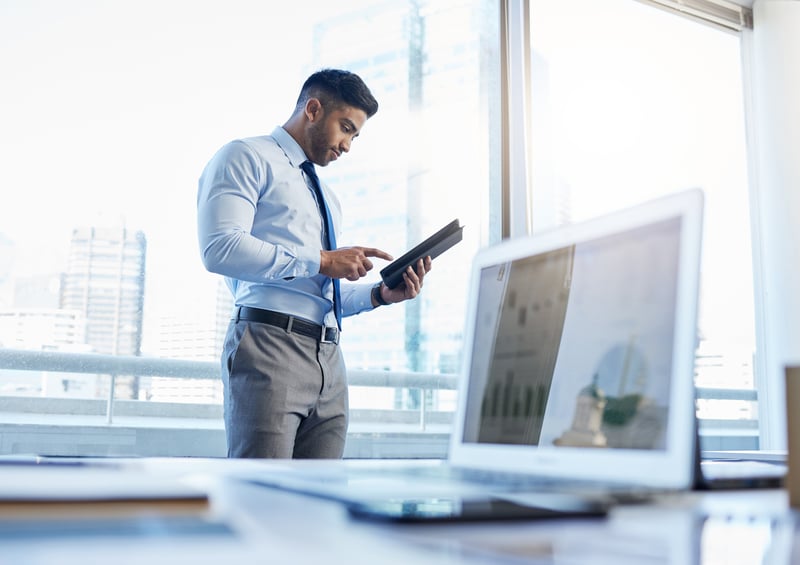 There are several benefits to using QuickBooks Online over traditional accounting methods, including:
1. Accessibility
Unlike traditional accounting software, QuickBooks Online is cloud-based, eliminating the need to manage local software and data. This allows organizations to view their financial data from any device with an internet connection and from anywhere in the world. This also makes work from home life easier and more manageable.
2. Collaboration
QuickBooks Online allows you to prioritize your employees and make a better collaborative environment, especially in today's remote working world. Enabling companies to share data with their employees and accountants more effectively, businesses can work with their employees and accountants in real-time, even if they are not in the same physical area. This means that several users can access the same data, facilitating improved cooperation and decision-making.
3. Robust Assistance Center
The robust QuickBooks Online support center offers online chat assistance to businesses. This enables companies to receive assistance whenever they need it without waiting for a response from customer care. Also, the help center provides organizations with various articles and tutorials to help them learn more about the application and how to use it effectively.
4. Integration
Using nightly automated downloads, QuickBooks Online makes it simple to synchronize with other applications. This allows businesses to integrate their accounting software with other company applications, such as payroll and time-tracking software. This function helps organizations save time and enhance productivity.
5. Automation
QuickBooks Online gives businesses the option to automate their billing process by automatically delivering invoices and statements, as well as automating their reporting process through the use of customizable reporting templates. The software also proactively downloads bank and credit card transactions every night, ensuring that firms have the most recent financial data to make smart decisions.
6. Added Security
With QuickBooks Online, businesses do not need to back up their data, as all data is securely saved on Intuit servers with redundant backups. Companies can be confident that their financial data is secure, even during a natural disaster or data loss event.
7. Regular Updates
QuickBooks Online is an accounting program that gives businesses real-time financial data. This gives users the assurance of always working with the latest information, which is essential for making informed financial decisions.
Furthermore, since QuickBooks Online runs in the cloud, updates are automatically pushed globally, so security and functionality remain up-to-date without manual intervention or maintenance - allowing businesses to focus on their core operations while QuickBooks Online takes care of everything else.
QuickBooks Online Pricing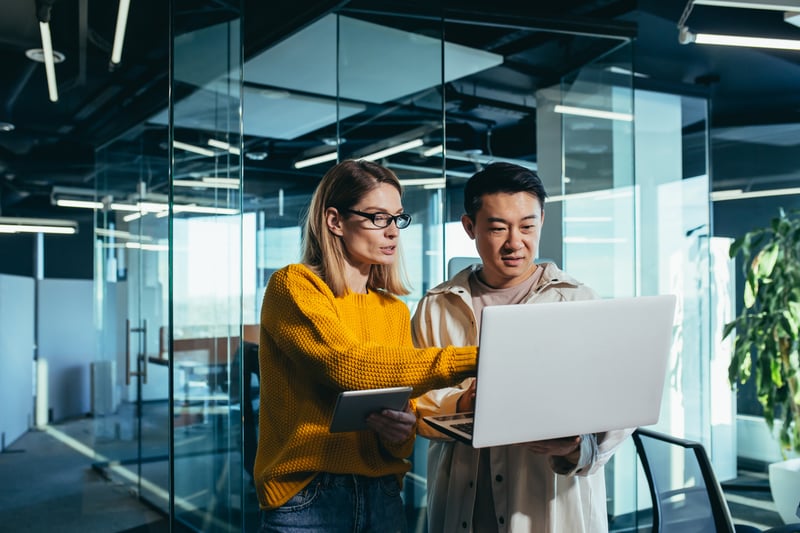 QuickBooks Online offers a variety of pricing options to meet the requirements and budgets of businesses of all kinds, from freelancers to large enterprises. Below is a table outlining the pricing plans for QuickBooks Online:
| | | | | |
| --- | --- | --- | --- | --- |
| Plan Features | QuickBooks Online EasyStart | QuickBooks Online Essentials | QuickBooks Online Plus | QuickBooks Online Advanced |
| Monthly Price | $25 | $40 | $70 | $150 |
| Maximum Number of Users | 1 | 3 | 5 | 25 |
| Manage Income and Expenses | Yes | Yes | Yes | Yes |
| Send Estimates | Yes | Yes | Yes | Yes |
| Create and Send Invoices | Yes | Yes | Yes | Yes |
| Track Sales Tax | Yes | Yes | Yes | Yes |
| Bill Management | No | Yes | Yes | Yes |
| Track Time | No | Yes | Yes | Yes |
| Track Inventory | No | No | Yes | Yes |
| Business Analytics | No | No | Yes | Yes |
| Custom User Permissions | No | No | No | Yes |
| Priority Customer Support | No | No | No | Yes |
*Pricing as of March 2023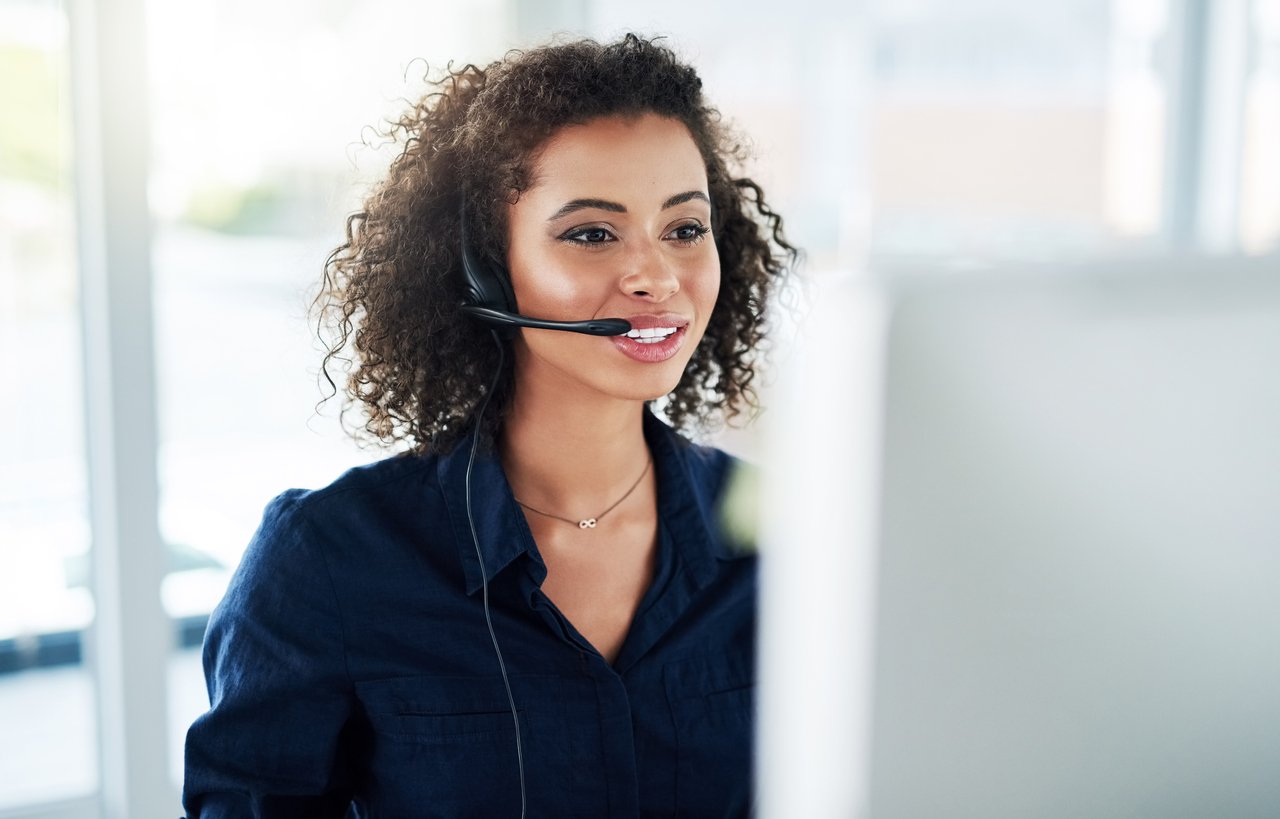 Need Help with Microsoft Licensing?
Leave your Microsoft licensing, security, and software solutions to us so you can concentrate on moving your business forward.
QuickBooks Desktop
QuickBooks Desktop is a popular accounting software program developed and marketed by Intuit. Intuit has created and successfully promoted the widely used accounting tool QuickBooks Desktop.
The software helps small and medium-sized enterprises handle money matters, including billing, payroll, inventory, and payments. QuickBooks Online is a cloud-managed service that can be used from anywhere with an internet connection. At the same time, QuickBooks Desktop can be downloaded and installed on a computer when no network is available.
Each edition of QuickBooks Desktop, from Pro to Premier to Enterprise, is tailored to a particular business's demands with its own features and capabilities. Since it can work with various applications, QuickBooks Desktop is a flexible choice for handling a company's money.
Some of the versions of QuickBooks Desktops are as follows:
QuickBooks Desktop Pro
This program can be helpful for small businesses in managing finances. It can also create invoices, sales, and expenditure reports and track revenue and expenses.
By utilizing QuickBooks Desktop Pro, businesses can do the following:
Invoicing: Generates Individualized Invoices While tracking client payments.
Expense tracking: Tracking and categorizing company costs are simple.
Financial reporting: Create various financial reports, such as a cash flow statement, balance sheet, and profit and loss statement.
Inventory tracking: Monitor stock levels and establish reorder points.
Tax preparation: Organize and monitor tax-related spending using tools that make tax preparation easier.
QuickBooks Desktop Premier
As a financial management application developed for small and medium-sized enterprises, QuickBooks Desktop Premier provides more advanced capabilities than QuickBooks Desktop Pro.
Here are five essential features of QuickBooks Desktop Premier:
Industry-specific tools: Premier contains industry-specific capabilities, such as creating sales orders and tracking the expenses of supplied items for manufacturing enterprises.
Advanced reporting: The software provides more than 150 customized reports, including industry-specific analytics such as inventory stock status, sales by product, and location-based profitability.
Forecasting and budgeting: Using QuickBooks Desktop Premier, customers can construct forecasts and budgets to support financial planning and management.
Multi-user access: Multiple users can access the software simultaneously, allowing collaboration and efficient teamwork.
Remote Access: QuickBooks Desktop Premier allows remote access, enabling users to operate the system from anywhere.
QuickBooks Desktop Accountant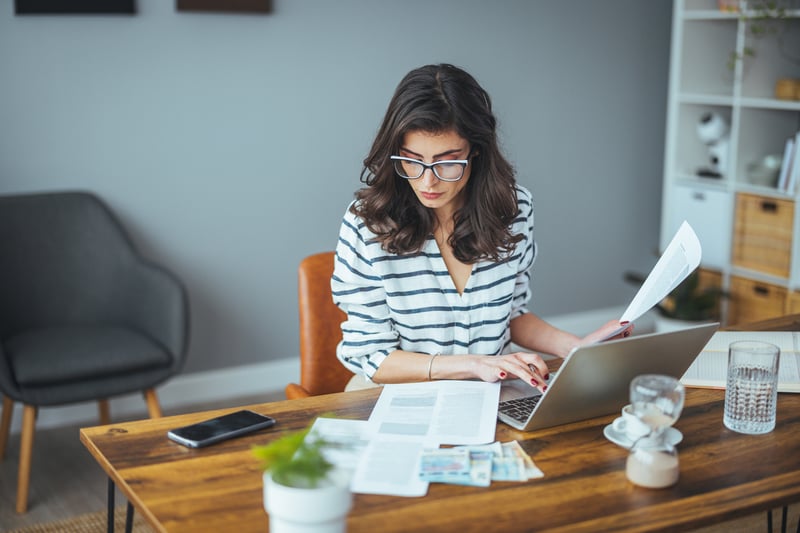 QuickBooks Desktop Accountant is a version of QuickBooks Desktop created for accountants and bookkeepers to manage their client's financial data. It incorporates all the features of QuickBooks Desktop Pro but provides additional tools and capabilities to assist accountants in collecting and analyzing their customer's financial data.
Some of the features of QuickBooks Desktop Accountant include:
Batch Enter Transactions: Allows accountants to enter many transactions simultaneously, saving time and eliminating mistakes.
Accountant's Copy: Allows accountants to work on their clients' QuickBooks files without disrupting the clients' day-to-day operations.
Client Data Review: Helps accountants identify and correct frequent data entry mistakes and other difficulties.
Journal Entry Report: Summarizes all journal entries in a client's file, making it easy to evaluate and analyze changes to the financial data.
Accountant Center: A central location for accountants to view and manage their customers' QuickBooks files, including reminders and critical tasks.
QuickBooks Desktop Enterprise
QuickBooks Desktop Enterprise is a complete accounting software package for larger companies with advanced accounting requirements. It has comprehensive capabilities for managing inventory, pricing, and task costing, among other things.
Here are five essential features of QuickBooks Desktop Enterprise:
Advanced inventory management: Enables businesses to track and manage their inventory across many locations, establish reorder points, track serial and lot numbers, and generate custom inventory reports.
Advanced Pricing: Provides comprehensive pricing capabilities, including the ability to develop quantity discounts, define price levels by client or work, and set promotional pricing.
Advanced job costing: Enables businesses to manage work costs, including labor, materials, and overhead charges, and generates comprehensive job costing reports.
Industry-specific solutions: Provides industry-specific versions for the manufacturing, wholesale and distribution, not-for-profit, and professional services industries, with features suited to the requirements of each area.
Enhanced user capacity: Supports up to 30 concurrent users, making it an excellent option for bigger firms with several employees requiring software access.
QuickBooks Desktop for Mac
Intended for Apple users, QuickBooks Desktop for Mac provides similar features and capabilities as QuickBooks Desktop for Windows but with a user interface optimized for Mac operating systems.
| | |
| --- | --- |
| Features | QuickBooks Desktop for Mac |
| Easy Navigation | The software's basic, user-friendly design and straightforward navigation make it simple for Mac users to get the required capabilities. |
| Integration with Mac OS | Interacts perfectly with the Mac operating system, enabling users to operate more effectively and without difficulty. |
| Cloud Backup | Cloud backup features guarantee that the financial data of Mac users are safe and secure on the cloud. |
| Multi-User Access | Permits up to three active users to utilize the software, facilitating collaboration and sharing financial data. |
| Mac-Specific Features | Mac-specific functionality, such as the ability to import contacts from macOS Contacts and synchronize financial data with iCal. |
QuickBooks Desktop Point of Sale (POS)
With QuickBooks Point of Sale, retailers can manage sales, inventory, and customer data in a centralized location.
Here are five essential features of QuickBooks Desktop Point of Sale:
Inventory management: Enables organizations to monitor stock levels and automatically modify amounts in response to sales. In addition, it enables firms to establish reorder points, so they always have popular things.
Sales management: Businesses can track client information, process transactions, and generate sales reports in real-time. This assists companies in monitoring their sales performance and identifying opportunities for improvement.
Customer management: Facilitates client information management, including purchase history and contact information. This helps firms customize their customer interactions and provide targeted promotions and discounts.
Multi-store management: Offers solutions to manage sales and inventory from a central place across all stores. This facilitates the streamlining of operations and the maintenance of standard procedures across all sites.
Payment processing: Accepts various payment options, including credit cards, debit cards, and cheques. It also interacts with QuickBooks Desktop, facilitating the reconciliation of sales and payment data for enterprises.
Why is QuickBooks Desktop Converting to Online?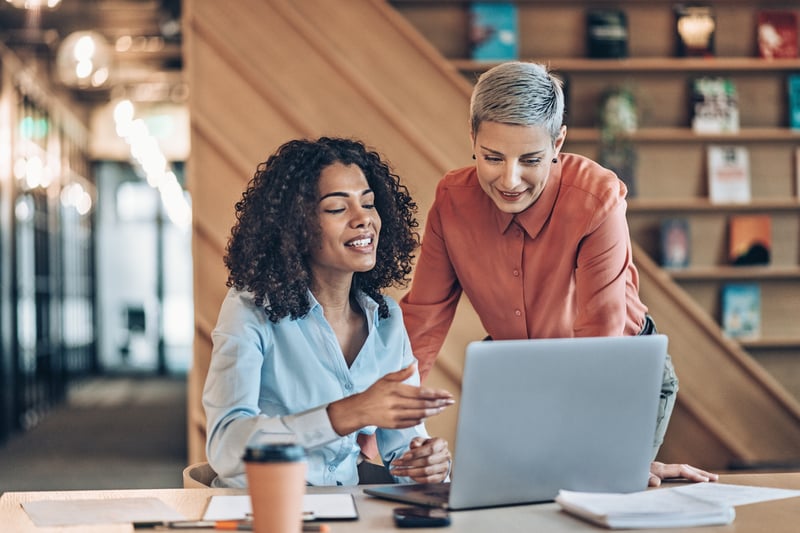 QuickBooks Desktop has been the preferred accounting solution for freelancers, small businesses, and even some medium-sized enterprises for many years. But, with the rise of cloud computing, more and more companies are switching to QuickBooks Online for their accounting needs.
Here are some arguments in favor of converting QuickBooks Desktop to Online:
1. Pricing
QuickBooks Online offers a subscription-based pricing model, while QuickBooks Desktop requires a one-time purchase. For some businesses, the ongoing cost of QuickBooks Online may be more manageable than the upfront cost of QuickBooks Desktop.
2. Integrations
Several useful third-party apps are compatible with QuickBooks Online, allowing you to save time and effort through automation and streamlined workflows. Connecting your bank, payment processor, or e-commerce platform to QuickBooks Online lets you import transactions instantly. However, QuickBooks Desktop makes setting up these kinds of integrations harder.
3. Accessibility
Because it is hosted in the cloud, QuickBooks Online can be accessed from any computer or mobile device with an internet connection. This feature can come in handy if numerous employees require access to QuickBooks from different places. On the other hand, QuickBooks Desktop must be downloaded and installed locally on your computer and can then be accessed exclusively from that system.
4. Software Longevity
Intuit releases new versions of QuickBooks Online globally, allowing users to always have access to the latest software version. On the other hand, QuickBooks Desktop will soon no longer be updated or maintained by Intuit, which might expose users to vulnerabilities or cause compatibility problems.
5. Hosting
Installing QuickBooks Desktop locally and hosting it means you'll have to independently handle backups, software upgrades, and security. But for QuickBooks Online, Intuit does all of the upkeep and security patches because it is hosted in the cloud.
6. Industry-Specific Options
You can choose from QuickBooks Online's Retail, Nonprofit, or Contractor editions according to your business's needs. These editions provide industry-specific time-saving tools and reports that improve financial management and help save money. Specialized editions of QuickBooks Desktop are also available for various businesses, but they may be less advanced or feature-rich than QuickBooks Online.
QuickBooks Reseller
A QuickBooks Reseller is an Intuit-authorized organization or individual that sells QuickBooks products and services.
They offer various services, including installation, training, and customization, to assist businesses in maximizing their QuickBooks software. Typically, QuickBooks Resellers provide an assortment of QuickBooks products and versions, including QuickBooks Desktop, QuickBooks Online, and industry-specific versions.
Since QuickBooks integrates seamlessly with many Microsoft tools, Amaxra can recommend licensing and offer support for your business if you want to integrate QuickBooks with your Microsoft environment.
QuickBooks Support
QuickBooks Support is a customer help service offered by Intuit to assist QuickBooks users with any problems or inquiries. The support includes a knowledge base, a community forum, and training materials like webinars and video tutorials.
Premium customers can also access phone and chat support options to interact directly with QuickBooks specialists for technical help, troubleshooting, and general support. QuickBooks Help is accessible 24 hours a day, seven days a week, to provide companies with the required assistance.
Whether you are a novice or an expert user, QuickBooks Help can serve as a useful resource for overcoming obstacles and maximizing the software's benefits.
Frequently Asked Questions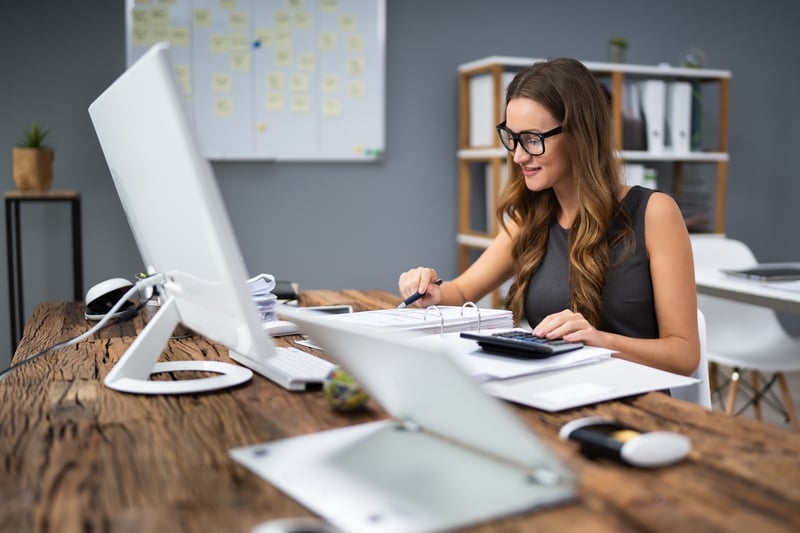 What are the Steps to Convert QuickBooks Desktop to QuickBooks Online?
The steps to convert QuickBooks Desktop to QuickBooks Online include:
Exporting your QuickBooks Desktop data file to a QuickBooks Online compatible format
Creating a QuickBooks Online account
Importing the data file into QuickBooks Online
What Data Can be Converted from QuickBooks Desktop to QuickBooks Online?
Most data from QuickBooks Desktop can be converted to QuickBooks Online, including customer, vendor, and employee information, account balances, and transaction history.
Conclusion
QuickBooks Online is an effective accounting software solution for accountants and small business owners. Accessibility, collaboration, automation, integration, reporting, scalability, and frequent updates are among its features. In addition, QuickBooks Online offers a range of pricing options, from the EasyStart plan to the Advanced plan, to accommodate businesses of all sizes.
If you're interested in integrating QuickBooks into your existing Microsoft environment, contact Amaxra. Our team of experts can help you find the right solution to fit your needs and support you every step of the way.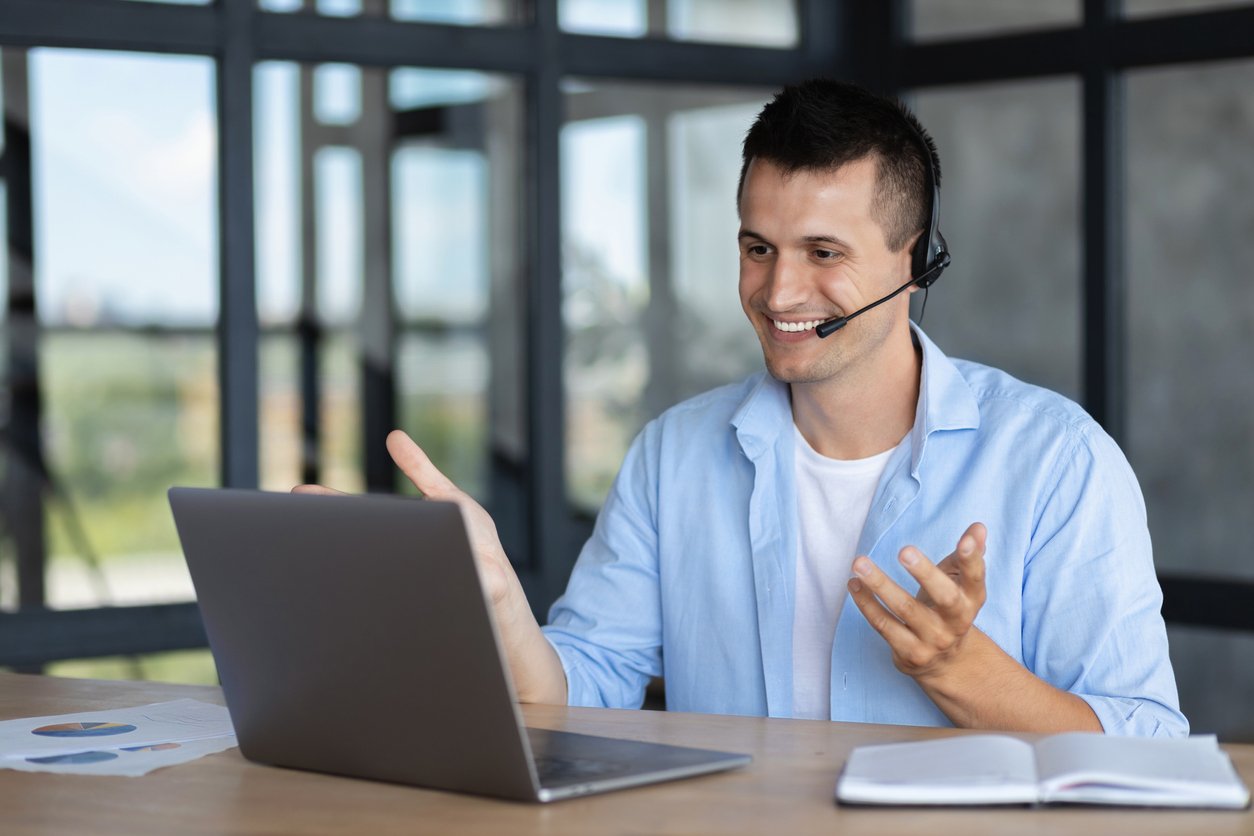 Get Started Today
We'll build a secure and complete Microsoft software solution for your business while you concentrate on what's important.