A Comprehensive Guide to Microsoft Business B...
Microsoft provides various solutions that enable businesses to fulfill their objectives successfully and efficiently, ranging from productivity tools to cloud services.


But understanding Microsoft's licensing options can be complicated, particularly regarding Microsoft Business Basic licensing.

In-depth explanations of the fundamental ideas, features, and advantages of Microsoft Business Basic licensing are provided in this thorough guide. Whether you are a small business owner, an IT expert, or a decision-maker, this guide will give you the information and insights you need to make wise decisions about Microsoft Business Basic licensing.
What Is Microsoft 365 Business Basic?
The comprehensive subscription solution Microsoft 365 Business Basic combines necessary productivity tools and cloud-based services for organizations of all sizes. It gives users access to several online services to improve productivity, collaboration, and communication.
Microsoft 365 Business Basic's basic features include well-known Microsoft 365 apps for enterprise such as Word, Excel, PowerPoint, and Outlook programs. These programs may be used online through a web browser or natively on a computer, allowing users to easily create, edit, and share documents across various platforms and devices.
Microsoft 365 Business Basic also offers cloud-based productivity services. These include Microsoft Teams for real-time communication and collaboration, SharePoint Online for team collaboration and document sharing, and Exchange Online for email hosting and administration.
These tools enable businesses to develop effective collaboration between team members, , expedite processes, and improve internal and external communication.
Microsoft 365 Business Basic also gives users access to OneDrive for Business cloud storage, which enables safe file storage and convenient access from any device. Important data and papers are always accessible thanks to this capability, even while users are on the move.
Microsoft 365 Business Basic also has capabilities that improve cyber security and compliance. Businesses can operate confidently thanks to advanced threat protection and information protection technologies that help safeguard sensitive data and defend against cyber threats.
Microsoft 365 Business Basic provides scalability and cost-effectiveness thanks to its adaptable subscription plan. The number of licenses an organization purchases is up to them, and as their needs change over time, they can add or remove licenses as necessary.
This subscription-based strategy gives organizations access to the most recent features and upgrades, ensuring that they stay abreast of developments in Microsoft's productivity and collaboration tools.
Microsoft 365 Business Basic Features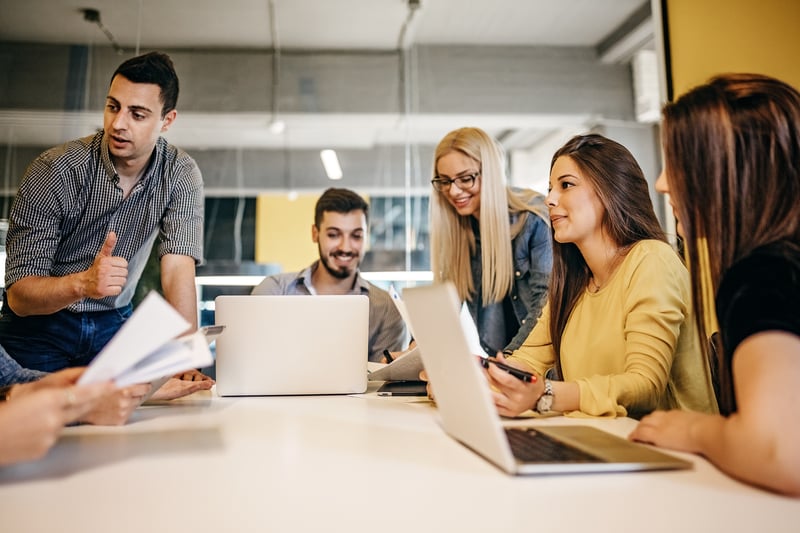 Microsoft 365 Business Basic is a subscription plan that offers small and medium-sized enterprises access to crucial productivity and collaboration features. Some essential capabilities of Microsoft 365 Business Basic include the following:
1. Microsoft Office Applications Included in Business Basic
Microsoft 365 Business Basic comes with online versions of Word, Excel, PowerPoint, and Outlook, four of the most used Microsoft 365 programs. These web-based applications have a recognizable user interface and functionality comparable to their desktop equivalents.
2. Collaboration and Communication Tools (Microsoft Teams)
In Microsoft 365 Business Basic, Microsoft Teams is the main hub for collaboration and communication. It provides a wide range of capabilities for effective teamwork and communication within the organization.
Calling and chatting: Start private or group discussions with coworkers. Hold virtual meetings, make audio and video conversations, and share screens to improve cooperation and communication.
Teams channels: Create channels within Teams for targeted discussions and the sharing of documents, notes, and other resources about particular subjects, projects, or departments.
Document collaboration: Real-time document collaboration is possible with Teams or the online Office apps. Many team members can edit documents simultaneously, post comments, and track changes to ensure smooth collaboration.
Integrated apps and services: By integrating other apps and services like Planner, Forms, and SharePoint, Teams' capabilities may be expanded. Better task management, surveys, and content sharing are now possible within Teams.
3. Cloud Storage and File Sharing Capabilities (OneDrive)
OneDrive for Business provides users with 1 TB of online storage and is a Microsoft 365 Business Basic component. OneDrive offers secure storage and cross-device file syncing, ensuring access to files from any location.
File storage: Safely store papers, files, pictures, and others in the cloud. Users can access the most recent versions of their files and work offline when necessary, thanks to OneDrive's automated file syncing across devices.
File sharing and collaboration: Control access levels and permissions when sharing files and folders with coworkers and outside collaborators. Work together in real-time on shared documents, keep track of changes, and get updates sent to you.
Version history and recovery: OneDrive tracks file versions and enables users to return to earlier versions if necessary. The recycle bin allows for the recovery of deleted files, adding another degree of data security.
4. Security and Compliance Features
Microsoft 365 Business Basic includes standard Microsoft 365 security and compliance to protect data and guarantee regulatory compliance.
Threat protection: Office 365 advanced threat protection (now known as Microsoft advanced threat protection) offers security including anti-phishing, (e.g., malicious email attachments and URLs). Advanced threat intelligence aids in identifying and thwarting complex threats.
Data Loss Prevention (DLP): Create guidelines to stop malicious or unintended sharing of sensitive data. DLP recognizes and safeguards sensitive data, including credit card numbers, social security numbers, and proprietary business information.
Encrypted email: Exchange Online Protection encrypts emails while in transit to ensure secure communication. Additionally, it provides encryption for recipients outside of the system, protecting data privacy.
Tools for compliance: Microsoft 365 Business Basic offers capabilities, including eDiscovery, legal holds, and audit logs to help with regulatory compliance. Organizations can use these technologies to comply with local, national, and international regulations.
5. Mobile Access and Productivity on the Go
Users can remain productive even when moving about thanks to the mobile access to Office programs and services that Microsoft 365 Business Basic provides.
Office Mobile Apps: Installing the Office mobile apps on your iOS or Android smartphone allows you to work on documents, spreadsheets, and presentations while on the go. The mobile apps offer a standardized user experience, making editing, reviewing, and sharing files possible.
Mobile Email and Calendar: The Outlook mobile app allows users to access their email, calendar, and contact information from their mobile devices. Maintain connections and take control of schedules even when away from your workplace.
Mobile Collaboration: You can use the Teams mobile app to participate in chats and meetings and access shared files. Even when you're away from the office, you may continue collaborating with other team members and monitor the project's progress.
Microsoft Business Basic vs. Standard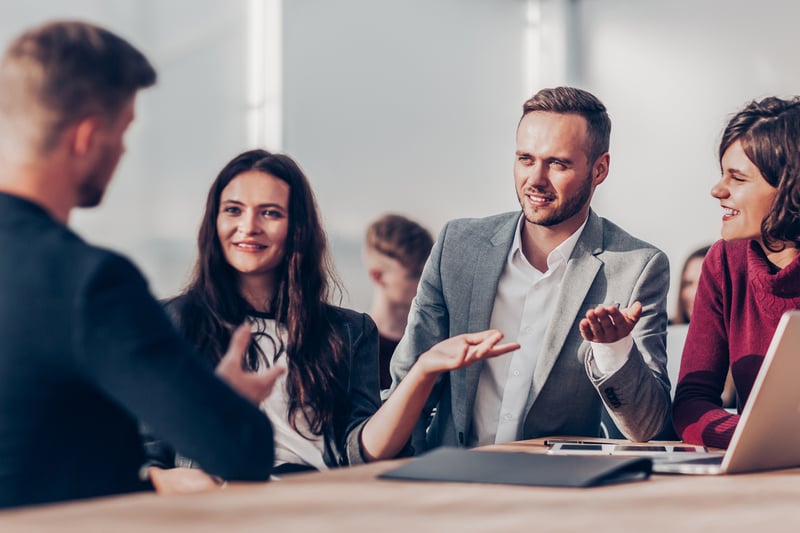 Microsoft Business Basic and Microsoft Business Standard are two of the most common licensing choices available to organizations from Microsoft.
Even though both choices provide access to crucial productivity tools and cloud-based services, significant distinctions make each alternative acceptable for fulfilling a distinct set of organizational requirements.
In this section, we will contrast Microsoft Business Basic with Microsoft Business Standard in great detail to assist you in selecting the alternative that most closely matches the specifications of your company's needs.
Features and Applications
Microsoft Business Basic

Microsoft Business Standard

This license type comes with online versions of the core Microsoft Office programs Word, Excel, PowerPoint, and Outlook. These online versions can be accessed through a web browser, providing basic editing and collaboration capabilities.
Access to online services such as Microsoft Exchange Online for email hosting, OneDrive for Business for cloud storage, Microsoft Teams for communication, and SharePoint Online for document sharing and collaboration are all included in the Business Basic package.

In addition to all of the features and apps included in Microsoft Business Basic, Microsoft Business Standard also provides access to the full desktop versions of Microsoft Office products.
Installing these applications on a user's computer allows them to take advantage of offline capabilities, more advanced features, and personalization choices. Regarding document creation, editing, and formatting, the desktop versions of the tools provide more leeway and control than their mobile counterparts.
Pricing Structure and Licensing Model
| | |
| --- | --- |
| Microsoft Business Basic | Microsoft Business Standard |
| This option uses a subscription-based licensing model, requiring businesses to pay a charge per user monthly or annually. For businesses that rely primarily on having online access to productivity tools and cloud services, it provides licensing that is both cost-effective and convenient. Compared to the Standard edition prices, these prices are often lower. | The license mechanism for Microsoft Business Standard is similarly based on a subscription, just like the licensing model for Business Basic. However, due to the inclusion of complete desktop versions of Microsoft Office products, the cost of Business Standard is marginally greater than that of Business Basic. |
Offline Access and Advanced Features
Microsoft Business Basic

Microsoft Business Standard

As a licensing option with an online focus, Business Basic focuses mostly on cloud-based collaboration and accessibility. Even though it provides users with some of the most fundamental editing features for Office apps online, users may need an active internet connection to access and work on their files.
The Business Basic edition of Microsoft Office does not include any more advanced features or customization choices available in the desktop versions of Office apps.

Customers of Business Standard enjoy the benefit of being able to install the full desktop versions of Microsoft Office apps on their PCs. This benefit is only available to customers of Business Standard.
Documents and sophisticated features unavailable in online editions can now be accessed and used offline. Users can normally work without an internet connection, making the platform suitable for use in circumstances that call for consistent offline access or when more complex functionalities are required.
Use Cases and Organizational Needs
Microsoft Business Basic: This option is recommended for companies prioritizing cloud-based collaboration, remote work, and cost-effective licensing. It works particularly well for businesses that focus significantly on real-time communication, the sharing of documents, and online collaboration.
Users who perform most of their work online and do not require the more advanced features of desktop apps can take advantage of this platform's basic productivity tools and services.
Microsoft Business Standard: Microsoft Business Standard is designed for businesses that need the full capability and advanced capabilities of desktop programs and is ideal for those businesses. This solution will benefit businesses that rely extensively on offline access, sophisticated document formatting, and complex data processing.
Users who want more control over their documents and workflows will find that Business Standard is the best option because it allows them to tailor their experience and takes advantage of the sophisticated features of desktop applications.
| | | |
| --- | --- | --- |
| Parameter | Microsoft 365 Business Standard | Microsoft 365 Business Basic |
| Desktop version | All of Microsoft Office's suite of programs has desktop counterparts. That's because the Office tools in this bundle are more fully featured than their standalone counterparts. | The Office suite is only available in web-based or mobile-friendly formats. This facilitates subscription access whenever and wherever it is needed. |
| Availability per user | Five mobile devices, tablets, and computers can be linked to one user account. | One device per user |
| Offline availability | The Office suite of programs has offline variants. | The Office suite of programs does not have any offline editions. |
| Number of users allowed | Allows for up to 300 users at once | Allows for up to 300 users at once |
| Best for | Businesses who want the full capabilities of Office 365 without breaking the bank can subscribe to Office 365 Business Standard. | Those businesses whose employees aren't utilizing Office to its full potential are otherwise satisfied with the web-based alternatives. Businesses that don't require a lot of Office 365's features but still want to save money on a subscription. |
Microsoft Business Basic License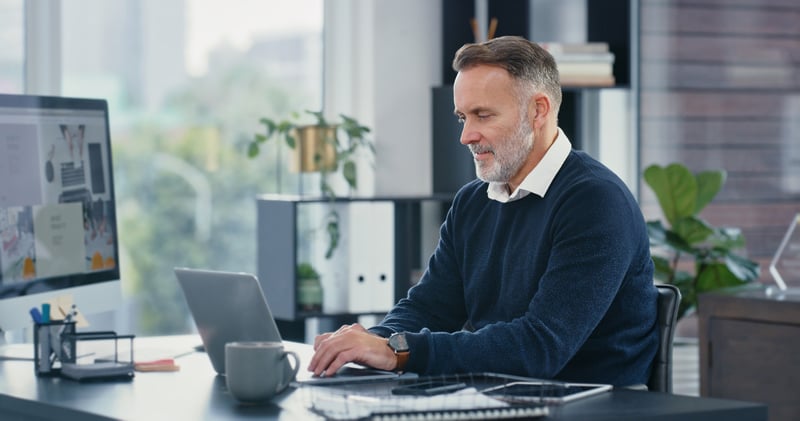 Businesses and other organizations can subscribe to the Microsoft Business Basic license to use the company's software. It's meant to supply the necessities for communication, collaboration, and productivity that small and medium-sized enterprises require to function.
Microsoft Office Online: Users who purchase the Business Basic license can access the web-based versions of Word, Excel, PowerPoint, and OneNote. These online versions eliminate the need for locally installed software by allowing users to instantly create, view, edit, and collaborate on documents in a web browser.
Exchange Online: This function allows businesses to handle contacts, calendars, and emails at a business-class level. Users may access emails, schedule meetings, and exchange calendars across various devices and platforms to ensure effective communication and coordination.
SharePoint Online: Teams may create, organize, and exchange information and documents using the web-based collaborative platform SharePoint Online. Users can build team websites, intranets, and document libraries to promote collaboration, content management, and information sharing within the company.
Yammer: Yammer is a business social networking tool that lets staff members connect, work together, and share knowledge throughout the company. It offers a forum for debates, reports, and knowledge exchange, promoting a sense of neighborhood and enhancing internal communication.
Microsoft Planner: Microsoft Planner is a task management program that assists teams in planning and monitoring their work. Users can specify due dates, create tasks, assign them to others, and monitor their progress. Teams can visualize workloads, collaborate on projects, and maintain organization using Planner.
| | |
| --- | --- |
| Benefits | Description |
| Cost-effective | Provides essential productivity tools reasonably priced, making it a cost-effective solution for small to medium-sized businesses. |
| Scalability | Allows businesses to easily scale the number of licenses up or down based on their needs. |
| Collaboration and Communication | Offers integrated applications and services for seamless collaboration and communication within teams and across the organization. |
| Cloud-based | Enables access to files, emails, and applications from any device with an internet connection, facilitating remote work and real-time |
| Security and Reliability | Benefits from robust security measures and regular updates applied automatically by Microsoft, ensuring data protection and system availability. |
| Integration with Microsoft Ecosystem | Seamlessly integrates with other Microsoft services and applications, providing a comprehensive suite of solutions tailored to business needs. |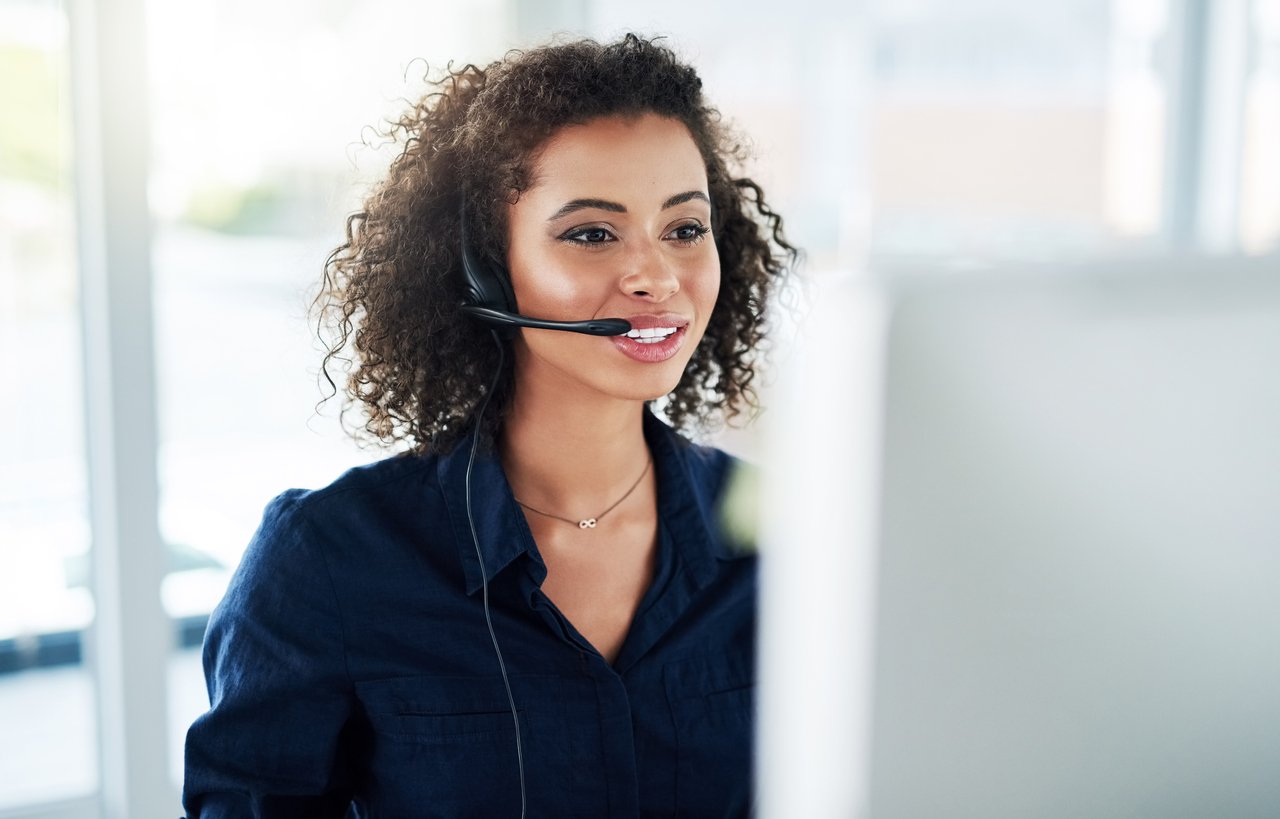 Need Help with Microsoft Licensing?
Leave your Microsoft licensing, security, and software solutions to us so you can concentrate on moving your business forward.
Drop Us a Line
Microsoft Business Basic Cost
The Microsoft Business Basic license is based on a subscription-based system, and companies must pay a monthly cost for each user. This arrangement allows businesses to modify their licensing requirements as their organization develops or changes.
User-Based Pricing: The license price is normally determined by how many users will use Microsoft Business Basic services. Businesses can purchase software licenses per user for all their employees or just a portion.
Payment Frequency: Microsoft provides the Business Basic license with monthly and yearly payment options. For organizations that want longer-term commitments, annual payment plans frequently provide cheaper rates than monthly plans.
Volume Licensing: Microsoft offers volume licensing alternatives for larger organizations or businesses with many users. These licensing schemes are designed for companies that need many licenses and frequently provide special pricing or discounts based on the number of licenses purchased.
Bundled Services: Services Included in the Microsoft Business Basic License: Microsoft Office Online, Exchange Online, SharePoint Online, Teams, OneDrive for Business, Yammer, and Microsoft Planner are among the array of critical productivity tools and services that are included in the Microsoft Business Basic license. The value and accessibility of these bundled services are factored into the license fee.
Discounts and Price Promotions: Microsoft periodically offers discounts and price promotions on its license options. These promotions could include discounts for select markets or industries, special pricing for brand-new clients, or limited-time deals. You can learn more about current deals or discounts by visiting the Microsoft website or speaking with a Microsoft agent.
The pricing structure and specifics are subject to change at any time, so it is always advised to check Microsoft's official pricing resources or speak with a Microsoft representative for the most precise and current pricing information tailored to your organization's requirements.
FAQ'S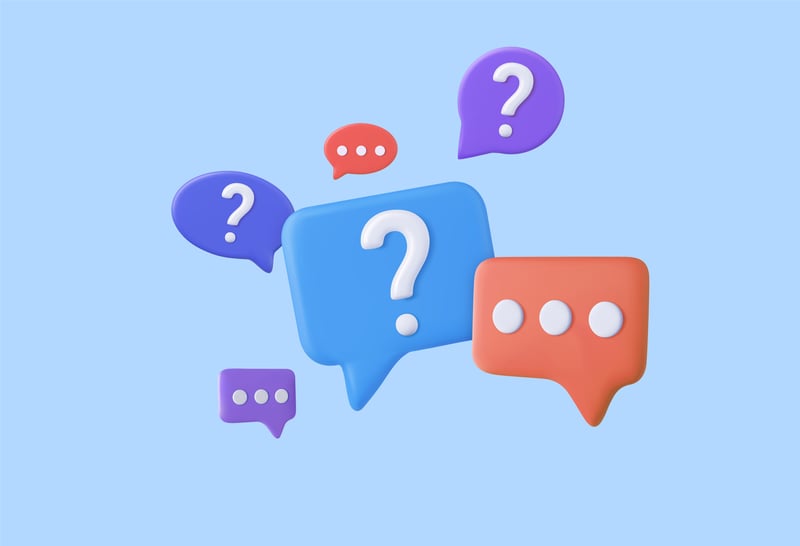 Does Microsoft Business Basic Include Word and Excel?
A. Microsoft Word and Excel are accessible with the Microsoft Business Basic license. It's crucial to remember that the Business Basic license grants you access to the Microsoft Office Online web-based versions of these programs.

What Are Three Business Uses for Excel?
A. The most popular uses for Microsoft Excel in business include business analysis, contact list maintenance, operations management, and performance reporting. Additionally, the software is helpful for office administration, the management of projects, as well as the management of programs, contracts, and finances.

Conclusion
The licensing model provides a cost-effective and suitable solution for small to medium-sized organizations since it enables these companies to scale the number of licenses by the requirements of their operations. Users can access their files and programs from any device with an internet connection because of the cloud-based nature of licensing, which enables flexibility and accessibility.
In summary, the licensing for Microsoft Business Basic delivers a comprehensive collection of products and services geared toward meeting the demands of businesses in terms of productivity, collaboration, and communication. It offers a reliable and scalable solution, allowing businesses to streamline their processes and increase their chances of success in the modern digital environment.
Contact Amaxra to help navigate the right Microsoft licensing options for your business.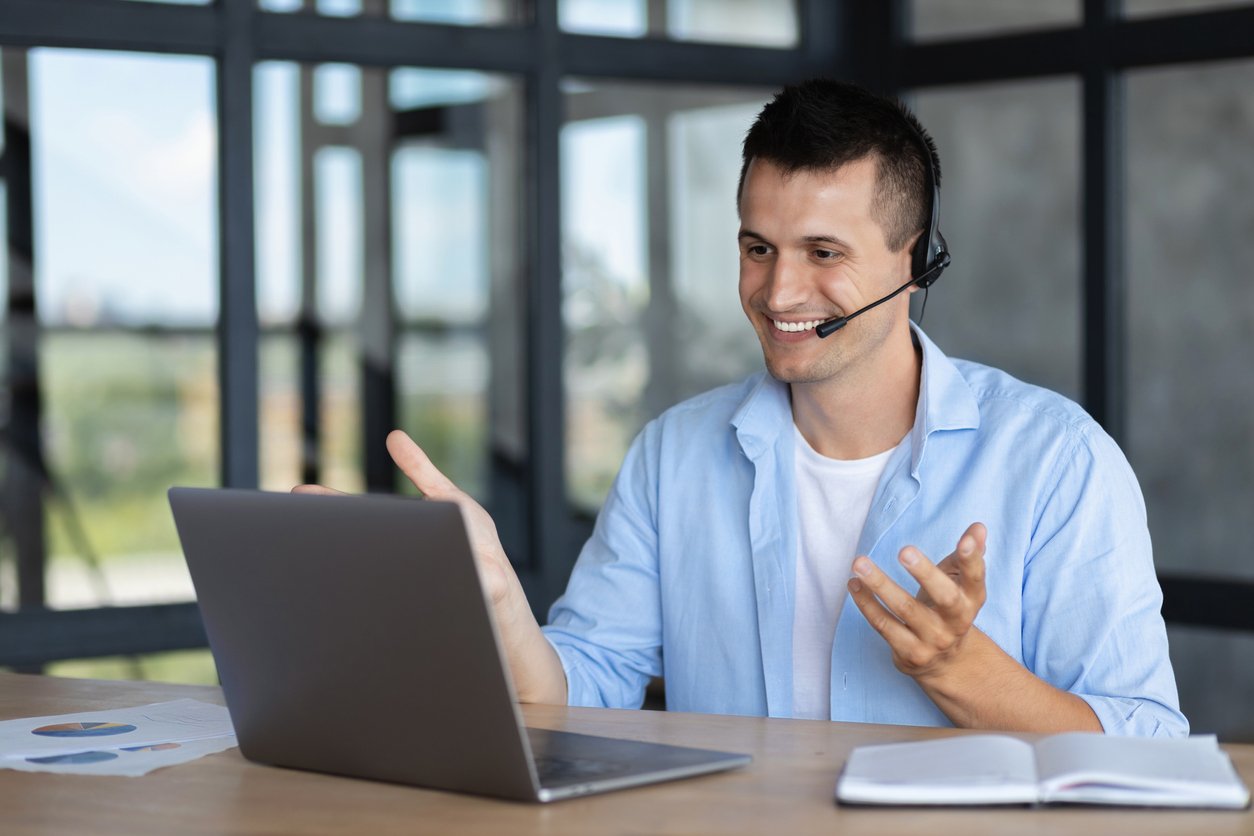 Get Started Today
We'll build a secure and complete Microsoft software solution for your business while you concentrate on what's important.
Contact Us