Microsoft E5 License Explained [Features, Ben...
The flagship product Office 365 Enterprise E5 from Microsoft adds a degree of sophistication in terms of its richness, flexibility, and overall functionality. The advantages to consumers are many and widely known. In contrast, several lesser-known features and E5 licensing benefits are critical to financial services corporations, particularly in improving efficiency and lowering information security risk.
What is the Microsoft E5 License?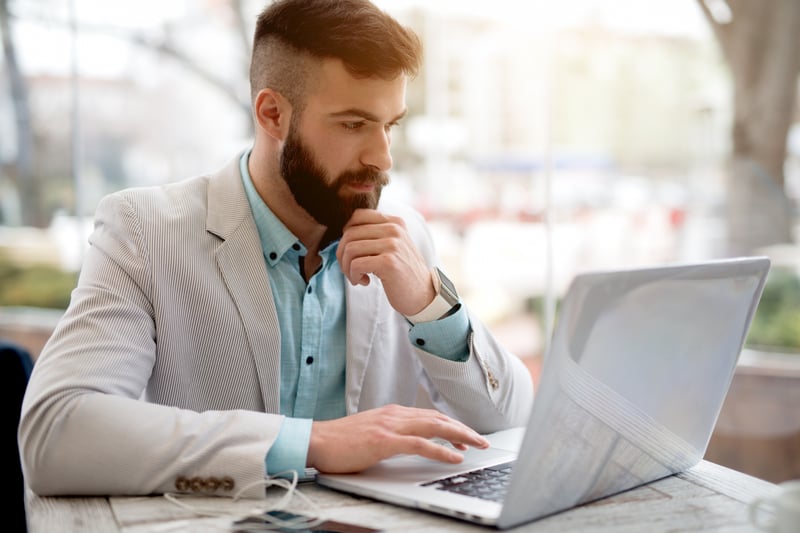 Microsoft 365 is a suite of cloud-native productivity applications delivered as a subscription. Microsoft offers multiple subscription plans for Microsoft 365 of varying costs and features, with an enterprise-level version called Microsoft 365 E5. Along with traditional productivity tools, E5 also provides advanced capabilities for compliance, analytics, and security utilizing Microsoft technologies.
Microsoft 365 E5 features include:
Security: Microsoft 365 E5 seamlessly and automatically incorporates identity and threat protection capabilities, helping to avoid major attacks that could cause significant harm.
Compliance: Microsoft 365 E5 centralizes information protection and compliance, helping to govern data while minimizing risks and adhering to regulatory requirements and organizational specifications.
Analytics: Microsoft 365 E5 includes Power BI capabilities that can assist in analyzing data and gaining insights for creating new business value.
Below is a comparison of Microsoft Office 365 licensing features:
| | | |
| --- | --- | --- |
| Licensing Option | Key Features | Suitable For |
| Microsoft 365 E3 | Office productivity apps, email storage, file sharing, collaboration tools, security, and compliance features | Small to medium-sized businesses |
| Microsoft 365 E5 | Offers all E3 features plus enhanced security and compliance capabilities, as well as advanced analytics | Large enterprises with a need for enhanced protection and compliance |
| Microsoft 365 F1 | Basic Office productivity apps, email, file storage | Frontline workers |
| Office 365 Business | Office productivity apps, email storage, and file sharing | Small businesses |
| Office 365 Enterprise | Office productivity apps, email, file storage, and collaboration tools as well as security and compliance features | Medium to large enterprises |
| Microsoft 365 Business Standard | Provides all Enterprise features except for advanced security and compliance controls, email storage, file storage, and collaboration tools | Small-to-medium sized business with a maximum of 300 users. |
| Microsoft 365 Business Premium | Includes all Enterprise features (excluding advanced security and compliance controls), email, file storage, collaboration tools, and device management) | Small to medium-sized businesses with a maximum of 300 users that require device management capabilities |
| Microsoft 365 Apps | Office productivity apps | Small to large businesses with the requirement for office apps on desktop and mobile devices |
Microsoft 365 E5 License Explained
Microsoft 365 E5 license offers all the features included in E3 with enhanced security measures. Here's an overview of the different Microsoft 365 E5 licenses and what they include, starting with the main security features.
Microsoft E5 License Security Features
A Microsoft E5 License includes unique security features that provide effective protection for the suite of applications the license provides. These security features include:
Azure Active Directory Premium 1 and 2
Cloud-based Identity and Access Management (IAM) feature.
Provides Single Sign-On (SSO) for Microsoft 365 resources.
Offers multi-factor authentication to protect user accounts.
The premium P2 plan includes an identity protection feature to detect and address potential identity vulnerabilities.
Automated responses can be programmed to comply with your security standards.
Microsoft Defender for Office 365
Cloud-based email filtering to protect against threats to email and collaboration tools.
Provides threat hunting, investigation, and remediation capabilities for identifying, prioritizing, and responding to threats.
Information Protection and Governance services are also offered.
Information Protection and Governance
Microsoft Information Protection (MIP): Assists organizations in discovering, classifying, and safeguarding sensitive data and business-critical content across multiple locations.
Microsoft Information Governance (MIG): Oversees the content lifecycle with various solutions that classify, import, and store business-critical data while complying with regulatory and organizational requirements.
Power BI Pro
Power BI Pro detects, investigates, and addresses harmful activity. Policies can detect hazards to your company and elevate cases to Microsoft Advanced eDiscovery.
Services, connectors, and apps that transform multiple data sources into insightful visuals.
Power BI can effortlessly link Excel spreadsheets, cloud pools, on-premises stores, and hybrid data warehouses.
Microsoft Defender for Endpoint Security
Microsoft Defender for Endpoint Security allows you to secure your devices against malware threats easily. It offers the capabilities for detecting, preventing, investigating, and responding to advanced threats.
Microsoft Defender for Identity
Cloud-based identity security tools use the on-premises AD signals to identify and examine the authenticity of compromised identities, malicious insider acts, as well as advanced security threats.
Microsoft Defender for Cloud Apps
Microsoft Defender for Cloud Apps is a Cloud Access Security Broker (CASB) that functions across various cloud platforms. This tool offers a comprehensive view and management of data travel while providing advanced analytics to detect and prevent cyber threats across all your cloud managed services.
Cloud Access Security Broker (CASB)
Cloud Access Security Broker offers enhanced visibility and control over data movement across all cloud services, including Microsoft and third-party clouds. Furthermore, advanced eDiscovery and advanced Audit are now possible with these powerful tools.
Advanced eDiscovery and Advanced Audit
Assists in collecting, preserving, reviewing, analyzing, and exporting content necessary for internal and external investigations.
Audit feature gives insight into numerous audited actions across Microsoft 365 services, enhancing audit log retention for investigation and providing access to critical events that may assist in defining breach scope. Built-in Third-Party Connectors improve audit log visibility.
Built-in Third-Party Data Connectors
These enable importing and archiving information from various sources, such as social media platforms like Twitter, to support an insider risk management solution.
Microsoft 365 E5 Trial License
Deciding on a specific Microsoft 365 Security plan depends greatly on your needs. To help you save on licensing costs, Microsoft 365 also offers a free trial subscription to Microsoft 365 Business Standard, Microsoft 365 Business Premium, or Microsoft 365 Apps for business. To sign up for the free trial, follow these steps:
Visit Microsoft's Microsoft 365 Products site.
Choose the plan you'd like to use and then click "Try free for one month."
Follow the steps to establish your account. The process of signing up can take a few minutes. Once you've completed the process, you're able to begin the setup wizard for your subscription.
For more details about how to set up your subscription, please refer to the "Next Steps" section.
Microsoft 365 Insider Risk Management License
Insider risk management is a feature within Microsoft 365 that helps organizations identify and reduce risks to their data, intellectual property, and other sensitive information. To use insider risk management in Microsoft 365, you must process a Microsoft 365 E5 license or Microsoft 365 E5 Compliance add-on license.
Below are a few options that are part of an Insider Risk Management license:
Policy creation: Policies can detect user activity and indicate problematic conduct like data breaches or illegal access to sensitive data. Customized insurance can meet your needs.
Automatic alerts: This function can automatically inform your security staff of policy infractions. Your security team can quickly address internal risks.
Tools for investigation: Insider Risk Management helps security teams assess insider danger. These technologies contextualize warnings and identify the threat's source.
Remediation Resolution: It mitigates insider danger. User accounts can be suspended, access revoked, or activities restricted.
Integration A: Microsoft Cloud App Security, Microsoft Information Protection, and Insider Risk Management may be integrated to create a complete security solution.
Analytics and reporting: Insider Risk Management delivers reports and analytics to track insider risk trends and identify security plan improvements.
For you to begin using insider risk management within Microsoft 365, you will have to set up the feature and create policies that meet your organization's particular needs. Microsoft offers detailed instructions and guidance to help to accomplish this task, including step-by-step instructions to set up insider risk management as well as the best methods for managing risks from inside.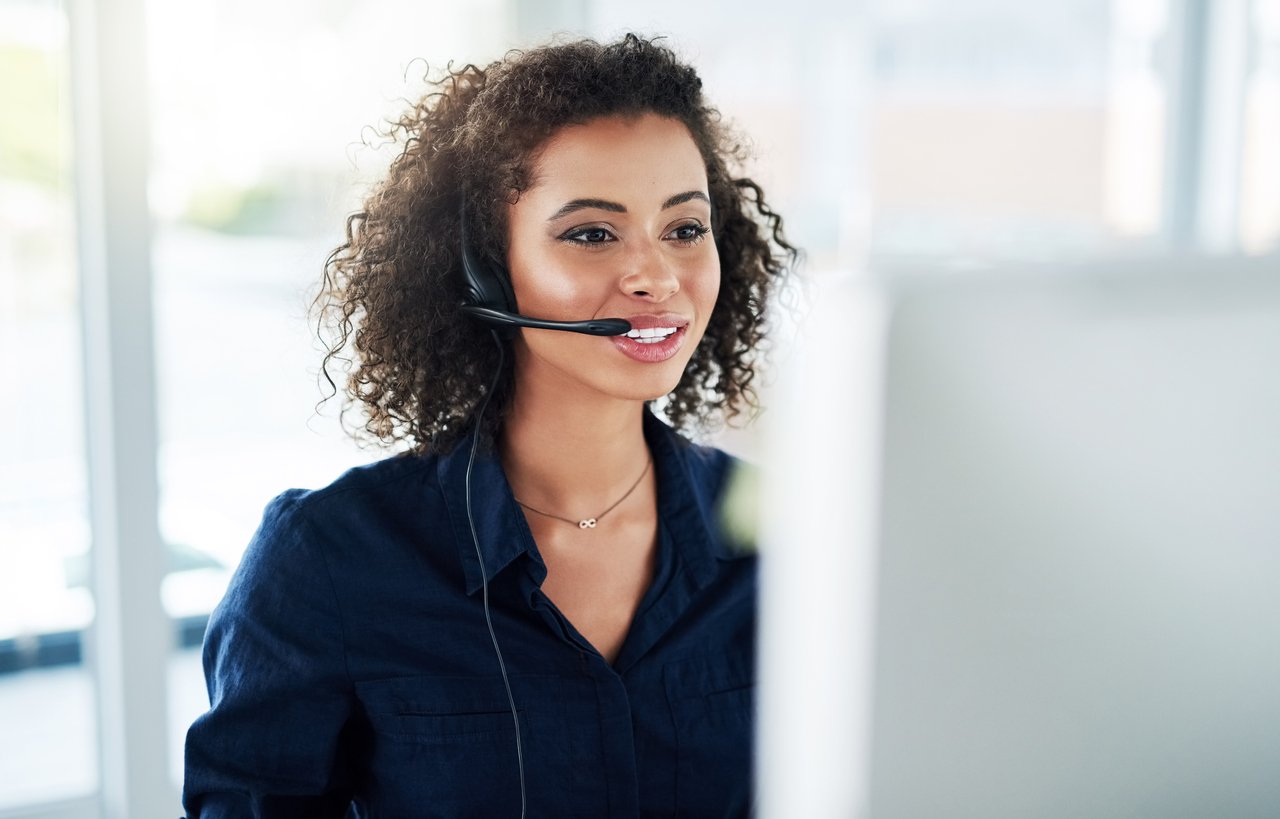 Need Help with Microsoft Licensing?
Leave your Microsoft licensing, security, and software solutions to us so you can concentrate on moving your business forward.
Drop Us a Line
Microsoft 365 E5 Compliance Add-on License
Enterprise Mobility + Security E3, Office E3, and Microsoft 365 E3 licenses can purchase Microsoft 365 E5 Security and Compliance add-ons. Microsoft 365 E3 license customers utilize these add-ons to increase security and compliance.
These may also be purchased individually as licensing bundles that contain Defender in Office 365, Defender for Endpoint, Azure AD Premium, and the three licenses in the Microsoft E5 for 365 Compliance SKU.
Microsoft Information Protection (MIP)
Assists organizations in discovering, classifying, and safeguarding sensitive data and business-critical content across multiple locations.
Microsoft Information Governance (MIG)
Oversees the content lifecycle with various solutions that classify, import, and store business-critical data while complying with regulatory and organizational requirements.
Insider Risk Management
Power BI Pro detects, investigates, and addresses harmful activity. Policies can detect hazards to your company and elevate cases to Microsoft Advanced eDiscovery.
Services, connectors, and apps that transform multiple data sources into insightful visuals.
Power BI can effortlessly link Excel spreadsheets, cloud pools, on-premises stores, and hybrid data warehouses.
Benefits of E5 Microsoft License for Businesses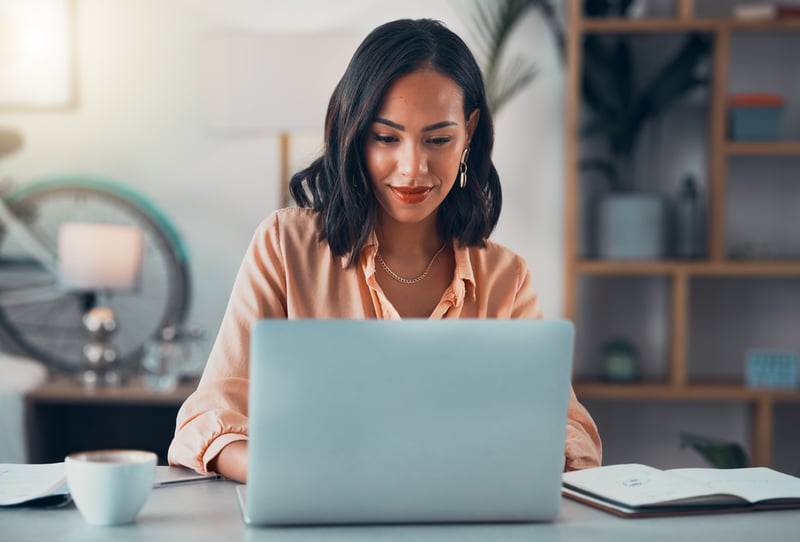 Microsoft 365 E5 is an extensive business licensing plan that gives companies access to state-of-the-art security, productivity, cloud services, compliance, and analytics tools. Here are the advantages of owning the Microsoft 365 E5 license:
Advanced Security Features
Microsoft 365 Advanced Security Features provide enhanced protection against cyber threats, data breaches, and unauthorized access to sensitive information. Below we have described some of the advanced features:
Windows Hello
Windows Hello is Microsoft's biometric authentication feature that enables employees to securely log into their devices using facial recognition or fingerprint scans.
Windows Hello lets you sign in using a PIN, face recognition, or fingerprint. Setting up fingerprint or face recognition requires creating a PIN as an alternate sign-in option. Your PIN is solely linked to one device and backed up with your Microsoft account, making logging into your Windows device secure.
Azure Active Directory (AD) Premium
Azure Active Directory (AD) Premium is a cloud-based identity and access management (IAM) feature that offers single sign-on (SSO) and multi-factor authentication to safeguard user accounts.
It offers two premium editions - Premium P1 and Premium P2 with more sophisticated capabilities for organizations with complex identity and access management needs.
Premium P1 Edition
Azure Active Directory Premium P1 offers enterprise-level identity management for hybrid settings. Information workers and identity administrators that need feature-rich tools for application access, self-service Identity Access Management (IAM), and cloud security should use this edition.
Premium P2 Edition
Azure Active Directory Premium P2 edition offers all the features of previous editions, advanced identity protection, and privileged identity management capabilities. This edition is ideal for organizations with highly sensitive data which require comprehensive identity protection and control.
| | | |
| --- | --- | --- |
| Features | Azure Active Directory Premium P1 | Azure Active Directory Premium P2 |
| Hybrid users with seamless access | Yes | Yes |
| Advanced Identity management capabilities | Yes | Yes |
| Self-service identity and access management | Yes | Yes |
| Security in the cloud | Yes | Yes |
| Advanced identity protection | No | Yes |
| Privileged identity management capabilities | No | Yes |
Microsoft Advanced Threat Analytics
Microsoft Advanced Threat Analytics (ATA) is a security solution that utilizes machine learning to detect and respond to advanced threats.
It is a security solution that offers real-time visibility into an organization's network threats. ATA uses behavioral analytics to detect and notify organizations about malicious attacks, abnormal behavior, and security issues.
Here's what ATA helps protect against:
Phases of a Cyber Attack: Surveillance, domain dominance, and lateral movement cycle are monitored by ATA. Scanning for recognized kinds, anomalous activity, and security threats, it identifies malicious assaults deterministically.
Malicious Attacks: ATA detects Pass-the-Ticket, Pass-the-Hash, Forged PAC or Golden Ticket, Overpass-the-Hash, Reconnaissance, Malicious Reproductions, Remote Execution, and Brute Force.
Abnormal Behavior: ATA identifies aberrant logins, unknown threats, password sharing, lateral movement, and sensitive group modifications in network users and devices.
Security Issues and Risks: ATA detects issues and risks such as broken trust, weak protocols, and known protocol vulnerabilities.
The ATA dashboard provides organizations with a clear overview of who, what, when, and how information is presented. This dashboard helps organizations monitor suspicious activities for malicious attacks, abnormal behavior, and security vulnerabilities.
Productivity Tools
Microsoft 365 Productivity Tools are a collection of cloud-based apps that offer users productive and collaborative tools to simplify work processes and enhance team communication. The popular applications included in this suite are:
Microsoft Teams
Microsoft Teams allows real-time collaboration, file sharing, and video and chat meetings. Microsoft Teams E5 adds phone system connectivity, better security and compliance, and sophisticated analytics.
Teams, a fundamental Microsoft 365 product, connects with Exchange, SharePoint, and PowerPoint. It lets employees collaborate and communicate on computers and phones in all sizes of enterprises.
Microsoft Teams may even replace email for workplace collaboration. Teams function efficiently and effectively because all communication is available to everyone.
Check out our blog on the benefits of Microsoft teams for businesses for more information
Power BI
Power BI is a comprehensive and customizable platform for self-service and enterprise-level business intelligence (BI). It enables users to connect to and visualize data from various sources, then embeds the resulting visuals into everyday apps.
Comprehensive data protection: Power BI safeguards all reports, dashboards, and datasets. Sharing inside the organization or exporting to Excel, PowerPoint, or PDF maintains security.
Seamless working: Power BI integrates with Azure and Office 365 to maximize data and technology value. Connecting to Microsoft systems boosts data productivity.
Extensive Data Connectors: Power BI offers data-driven decision-making with over 500 free connections. Users have complete data control by connecting directly to hundreds of cloud and on-premises data sources, including Dynamics 365, Azure SQL Database, Salesforce, Excel, and SharePoint.
Cloud Services
Cloud services are a type of on-demand computing service that gives users access to a resource pool that can be configured on the internet. Below are some cloud services:
Azure
As a cloud computing platform, Microsoft Azure is a public cloud computing platform that offers various services such as computing, analytics, storage, and networking. It's tailored to support various industries while being compatible with open-source technologies.
Azure offers four pay-as-you-go cloud computing options. After subscribing, users may create cloud-based resources like virtual machines (VMs) and databases to host workloads and securely store data.
Dynamics 365
Microsoft Dynamics 365 is an integrated suite of services launched in 2016 that combines enterprise resource planning (ERP) and customer relationship management (CRM) applications. It provides a streamlined solution, eliminating users from choosing between numerous options.
Key uses of Microsoft Dynamics 365 include:
You can make smarter decisions with built-in AI, analytics, and guided action suggested.
You can adapt the application to meet your specific requirements rather than drastically altering your business approach is more cost-effective. Most applications can be integrated with existing systems or tailored using Microsoft Power Platform for customized functionality.
You can modernize your approach by leveraging AI, mixed reality, social media, and mobile capabilities for progressive business innovation.
PowerApps
Power Apps is a suite of tools that makes building custom business applications possible without writing code. These apps can access data from various sources, including Microsoft Data verse and on-premises databases. With Power Apps, users can create responsive apps that run seamlessly in browsers and mobile devices.
Furthermore, professional developers have advanced capabilities for interacting with data and metadata, applying business logic, creating custom connectors, and integrating external data sources. Power Apps strives to democratize this experience, making it accessible to more people than ever.
Power Automate
Microsoft Power Automate is a cloud-based process and task automation tool that connects various applications and services. It has low-cost per-user subscription plans, or businesses can choose to pay per flow run-for instance, if you need to connect business process flows for OneDrive, SharePoint, and Twitter.
Power Automate's user-friendly interface brings automation to power users without advanced technical expertise, enabling these users to create automated workflows without assistance from IT pros or developers through low-code, drag-and-drop tools. When used together with other automation tools from the Office 365 suite, such as PowerApps or Power BI, Power Automate can assist with creating custom business apps across your organization.
Compliance & Analytics

Compliance and analytics are integral parts of Microsoft 365, providing powerful tools and resources to help organizations stay compliant with regulations and harness the power of data-driven insights for informed decision-making.
Microsoft Purview
To understand and govern your data across your entire ecosystem (or estate), Microsoft Purview provides a fully unified data governance solution-one that centralizes the management of on-premises, multi-cloud, and SaaS data. It includes the ability to map your data landscape and automates data discovery. Once data is discovered, you can use the Purview Data Catalog to categorize and assign metadata to individual data sets via familiar business and technical search terms. Further, data lineage can be tracked and recorded, ensuring that those who access data sets are aware of their origins and changes. Sensitive data classification is also handled with Purview, ensuring that security and access are maintained according to your business policies, as well as local and national regulations and laws.
Advanced eDiscovery
Advanced eDiscovery swiftly searches unstructured data sources, including emails, images, and other electronic documents. OCR detects near-duplicate text in email conversations. Users can improve search results and save time and money during discovery by keywording documents.
By tagging individual documents with keywords, users can enhance future search outcomes and save organizations considerable time and money during discovery by reducing the amount of paperwork needing review.
Microsoft Viva
As a fully collaborative platform, Microsoft Viva integrates with popular Microsoft business applications that most professionals already use, providing additional functionality without getting in the way of the app itself. In many ways, the collaboration features that Viva provides can be compared to social media, crowdsourcing platforms, or even Learning Management Systems (LMS), allowing remote employees and distributed teams to form connections with each other.
There are several features that Viva provides:
Connections: Essentially a social media network where employees can view news, have conversations, and understand what's happening across the business with a comprehensive dashboard.
Engage: Provides two experiences. For professionals that use the Yammer app, the Engage experience will update automatically, providing additional functionality. But Engage is also built into Microsoft Teams. Either way, it provides announcements, notifications, stories, Q&A sections, analytics, and more to keep professionals connected.
Insights: Provides wellness recommendations and experiences to help employees relax, as well as analytics that help managers improve productivity during work hours but reduce stressors like overtime, not taking breaks, and more.
Goals: Helps connect work to outcomes with clear measures of success, so employees can better understand their overall impact on a project or business objective. Connects with popular project management tools like Asana, Jira, and more.
Learning: As basically a mini LMS, Learning offers courses, assignments, and more in one easy-to-access tab in Microsoft Teams.
Topics: Works much like hashtags on social media platforms, where employees can follow different topics that relate to their work or suit their interests.
Examples of the Benefits of Microsoft E5 License for Businesses
Some examples of the benefits of a Microsoft E5 license for businesses include the following:
Improved Security and Compliance for Regulated Industries
The advanced security features provided by a Microsoft E5 license include threat protection, information protection, identity, and access management which can assist businesses in regulated industries like healthcare or finance in meeting compliance obligations.
Enhanced Collaboration and Communication for Remote Teams
Microsoft E5 license includes Microsoft Teams, an innovative remote collaboration tool. Teams allow employees to stay in real-time connected, share files, and work on projects regardless of their location.
Increased Productivity and Efficiency Through the Integration of Multiple Tools and Services
Microsoft E5 License includes a suite of productivity tools, such as Office 365, SharePoint, OneDrive, and Power BI. These applications work in concert to streamline business processes and boost efficiency levels.
Microsoft License Plan Selection Considerations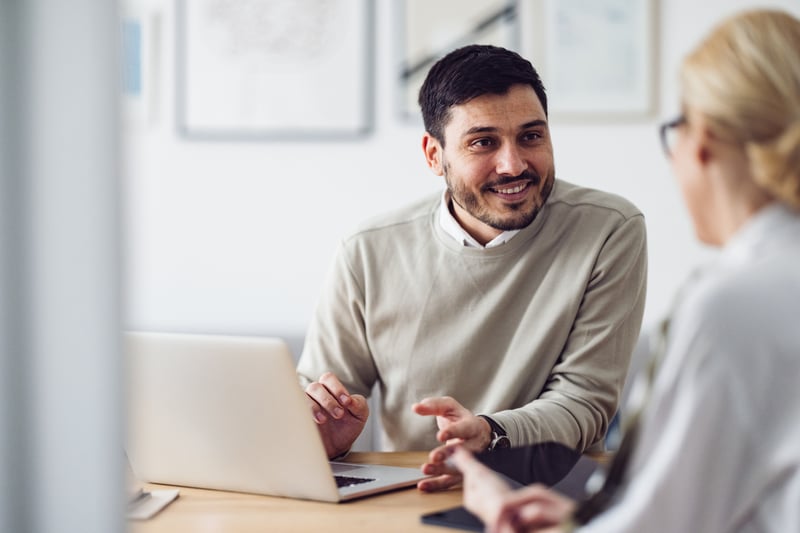 When selecting a Microsoft license plan for your business, there are several things to consider. Assessing individual needs and budgets can help you make an informed decision and guarantee you get the most value from your investment.
Size and Needs of Your Business
The size and requirements of your business will determine which license plan is suitable for you. A small business with only a few employees may be able to get by with a more basic solution. At the same time, larger enterprises with hundreds or thousands of personnel require a more robust solution.
When selecting a license plan for your business, consider your organization's specific needs. Do you require advanced security features, collaboration tools, or access to certain applications or services? Knowing these details will enable you to decide which plan best meets your requirements.
Budget and Cost-Benefit Analysis
Your budget and cost-benefit analysis should be the key considerations when selecting a license plan. While choosing the most comprehensive option available may be tempting, consider whether those additional features and services are essential for your business operations.
Evaluate the cost of each plan and compare it to any potential rewards such as increased productivity or enhanced security. Doing this can help you decide whether investing is worthwhile and guarantee that you receive maximum value for your money.
Compatibility with Existing Infrastructure and Systems
When selecting a license plan, it's essential to consider its compatibility with your existing infrastructure and systems. For instance, if you are already using Microsoft applications or services, selecting a license that integrates seamlessly into your current setup could make sense.
Additionally, ensure the license plan you select is compatible with other third-party applications or systems you may use. Doing so can maximize the potential advantages of the plan without disrupting existing workflows or processes.
Future Growth and Scalability
When selecting a license plan for your business, consider its future potential. While a more basic option may suffice for current needs, ensure it can accommodate changes as the business expands and develops.
Opting for a comprehensive plan that provides scalability and room for growth guarantees your business the flexibility to adapt and thrive in the long run.
Microsoft 365 E5 License Cost
Microsoft E5 license pricing depends on your business's demands. Some features or services may incur extra expenses. Monthly or yearly user fees might range from $57 to $684. Consult Amaxra, a Microsoft licensing specialist, to get the most cost-effective and suitable license package for your needs.
Conclusion
Microsoft E5 licenses provide a robust set of features that can immensely benefit businesses of all sizes. From enhanced security and compliance measures to remote collaboration and communication tools, as well as seamless integration with multiple tools and services, the potential for increased productivity and efficiency is immense.
However, it's essential to carefully assess your business's requirements and budget when choosing a Microsoft license plan. While an E5 license may be suitable for some organizations, it may not be the most economical or practical choice in other cases.
Finally, consulting with an experienced licensing professional is recommended to assess your business's technology needs and help you decide on the most suitable Microsoft license plan for your organization. Doing this will guarantee that your business has the tools and services necessary for growth, success, and innovation.
Contact Amaxra today for a consultation on your organization's Microsoft licensing.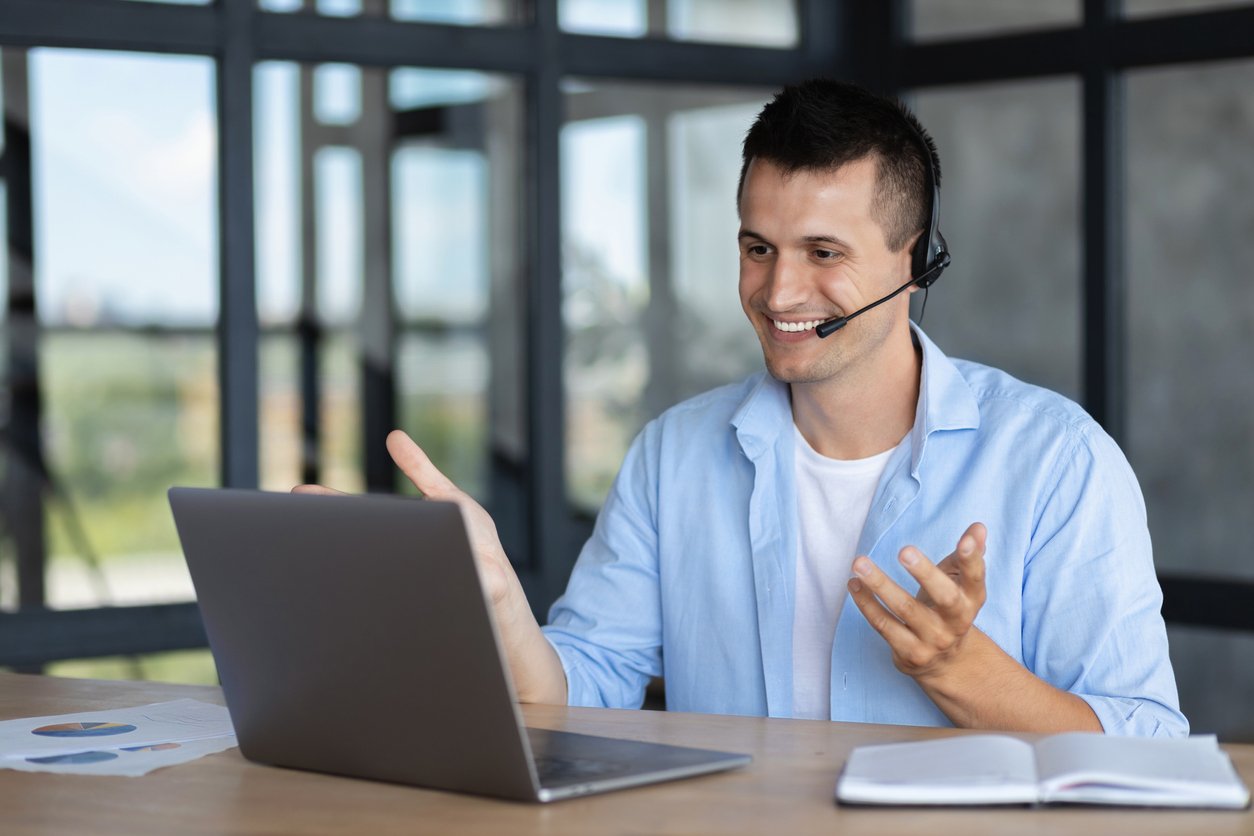 Get Started Today
We'll build a secure and complete Microsoft software solution for your business while you concentrate on what's important.
Contact Us