The Ultimate Power Apps Licensing Guide
It can be challenging to find your way around the maze that is Microsoft Power Apps licensing – even if you're a seasoned user.
And considering how often Microsoft Power Apps licensing packages evolve due to frequent updates, we get why it's so confusing. In fact, Microsoft Power Apps licensing has changed over five times in three years.
It can be challenging to find your way around the maze that is Microsoft Power Apps licensing – even if you're a seasoned user.
And considering how often Microsoft Power Apps licensing packages evolve due to frequent updates, we get why it's so confusing. In fact, Microsoft Power Apps licensing has changed over five times in three years.
But don't worry; we're here to stop you from getting lost.
This article is the only Microsoft Power Apps licensing guide you'll need to get a good grasp of Power Apps and Power Pages licensing.
Let's start with this software solution's benefits:
The 5 Benefits of Microsoft Power Apps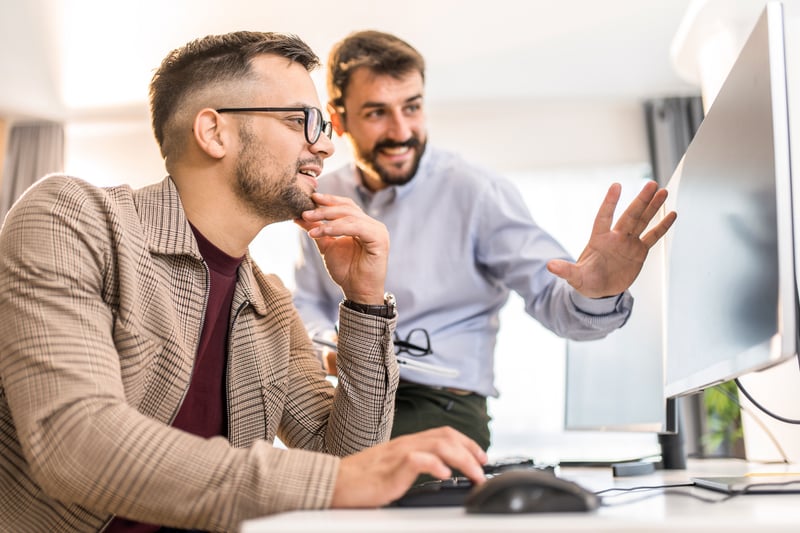 There are five major ways you can use Microsoft Power Apps to boost your business processes and operations:
Build Organization-Specific Apps
Business Process Automation
Mobile Access
Low-code or No-Code Requirements
Integrations
1. Build Organization-Specific Apps
Sometimes, an off-the-shelf, pre-built app won't have all the functions and features that your company needs.
Power Apps enables you to build custom apps that suit your own business needs. You can then publish and deploy your apps with the same standards that power the internet.
So imagine, for example, you need to automate the holiday allowance process. You can create a dedicated holiday app for employees to put their holiday requests forward.
This makes it much easier for managers to approve or reject requests. Power Apps lets you build an app to bridge the gap between procedure and execution.
2. Business Process Automation
Power Apps is part of the Microsoft Power Platform. Meaning that if you are a Power Apps user, you also have access to Power Automate.
Power Automate (formerly called Microsoft Flow) links business processes to hundreds of data sources. It brings all this data together into a single database and lets you automate several business activities, like
Requesting approvals
Saving email attachments to relevant Sharepoint folders
Push notification alerts
Document access
Record routing
You also have the option of embedding AI capabilities to your apps to further boost productivity. And you do not require to employ data scientists or advanced AI developers.
Here are a few AI capabilities you can add to your business apps:
Identity document reader
Invoice processing
Automated data capture business card reader
Interactive bots
Key phrase extraction
The number of workflows that you can automate monthly will depend on the Power Apps licensing you have. But you can always upgrade as your business automation needs change.
3. Mobile Access
The main goal of Power Apps is to make business processes more accessible no matter where the user is, especially on the go.
With Power Apps, you can access your business apps on your mobile phone, tablet, or a web-based browser.
So let's say, for instance, that you're on the sales team. And you have to go around town to your company's clients collecting orders and other important details.
You can fill out customer order details while in the field using Power Apps. You don't have to wait until you're back in the office to update customer data.
Additionally, employees can use the smart mobile capabilities provided by Power Apps to complete interactive forms and capture photos, videos, and signatures.
For example, if you have built an employee expenses app for your business, employees can enter expense details on it and upload photos of the receipts in real time.
4. Low-code or No-Code Requirements
Coding is a time and labor-intensive process that needs professionals to get done.
To build apps that work without a hitch at an organizational level, usually, a business has to shell out a lot of money and hire a team of coders (either internally or externally).
However, Microsoft Power Apps doesn't require hiring large teams with deep technical knowledge/expertise.
There is little to no coding experience needed to build business apps using Power Apps. You can literally drag and drop most, if not all, of the features for each app. This speeds up the process of app development and deployment for businesses.
Behind the scenes, Power Apps manages dependencies, frameworks, and libraries for you. It manages the overhead that goes into making sure an app matches the environment it operates.
Power Apps' design interface allows you to adjust screen layouts and remove or add fields.
However, there is a steep learning curve for someone who has no technical expertise. Unless you're a developer yourself or are unwilling to hire a small team internally, we advise that you work with an award-winning Microsoft Partner like Amaxra (that's us) to design and build more comprehensive applications within short time frames.
5. Integrations
Being a Microsoft solution, Power Apps Connectors easily integrate and communicate with many other Microsoft tools.
So app developers can leverage the data from other Microsoft products like Sharepoint, Dynamics365, Excel, Nimble CRM, and Azure.
That's not all. You get to connect Power Apps to over 400 third-party tools and services (such as Salesforce, Adobe, Dropbox, OneDrive for Business, DocuSign, and Survey Monkey).
You can connect seamlessly to other platforms and import your data with ease.
In a nutshell, Power Apps Connectors provide extensibility. This data connectivity empowers you to increase the functionality of your program or application.
What's Included with Microsoft 365/Dynamics 365?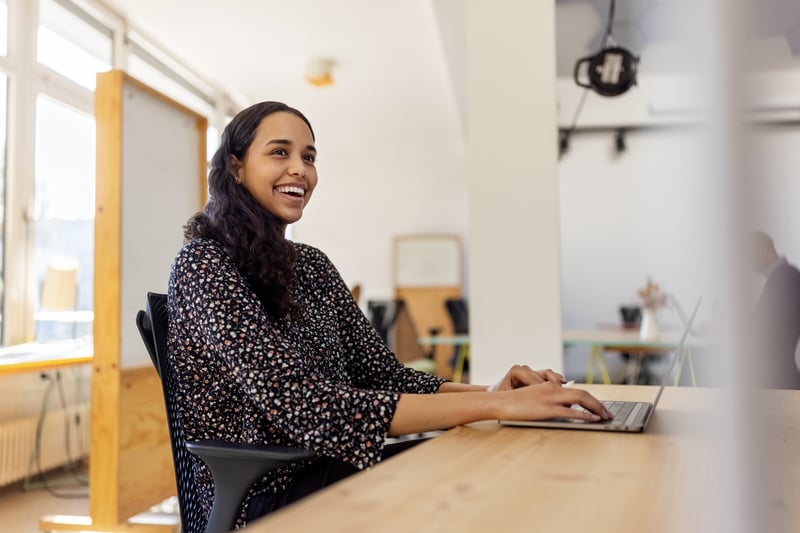 When creating Microsoft 365 and Dynamics 365, Microsoft had one primary goal in mind – to create a comprehensive, easy-to-use platform with tons of room for customization. As a result, some of the capabilities found in the Power Platform were included with Microsoft 365 and Dynamics 365, with the latter having more Power Apps features compared to the former.
A Microsoft 365 Business or Enterprise license includes these seeded licensing features and capabilities:
Power apps for seeded capabilities – You can create and run Canvas apps and flows with the standard "free" connectors.
Build and deploy custom apps natively in Teams.
Power Automate capabilities to run flows within the daily API limits for standard "free" connectors.
Customization of Sharepoint or Microsoft lists using Power Apps.
Power Virtual Agent capabilities to build and deploy custom chatbots within Teams.
Dataverse for teams – You can use this to build rich apps directly within Teams.
If you need to use an app or flow that requires a premium connector, you have to purchase standalone Power App licensing.
Since 2019, Microsoft has reclassified most advanced connectors as premium. Meaning that to use them, you need premium licensing.
For instance, a connection that requires an API, SOL connectors, call to web service, Azure, and Dynamics Connectors will need a premium license.
With Dynamics 365 Enterprise license, you can develop and run apps and Power Pages that extend and customize the licensed Dynamics 365 application.
But keep in mind that these apps and pages must be located in the same environment as the licensed Dynamics 365 application.
So you'll have to get standalone Power Apps licensing for all your custom apps and Power Pages (formerly called Portals) that are outside these environments.
When Are Specific Power Apps Licenses Needed?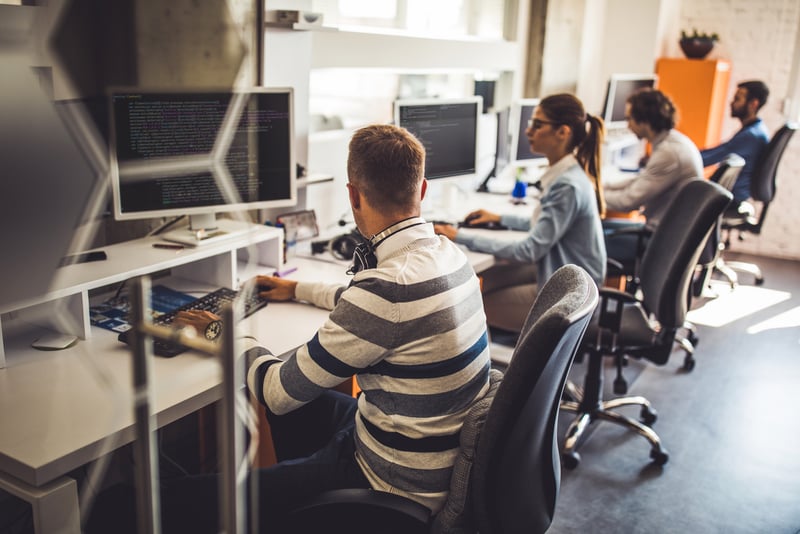 Power Apps comes with three distinct user interfaces. These act as a Power Apps licensing guide to help you decide which suit your needs.
The interfaces are:
Canvas Apps – Free-form applications where anyone can create web or mobile apps using their creativity.
Model Driven Apps – These apps are driven by a component-focus approach to application development. Unlike Canvas apps, Model app design is limited to predetermined components and layouts. Examples of Model-driven app technology in use are Customer Engagement and Dynamics CRM applications.
Power Pages – Microsoft Power Pages are used for creating external-facing websites like customer service portals and communities. They offer numerous ways to identify users and browse content anonymously. Microsoft Power Pages are a rebrand of the Power Portals.
If the business challenges you want to solve need more capabilities than these, then you need additional Power Apps licensing.
Premium licensing allows you to broaden the capabilities and feature access that you already have.
In the next section, let's look at the different Power Apps licensing plans and what each of them offers.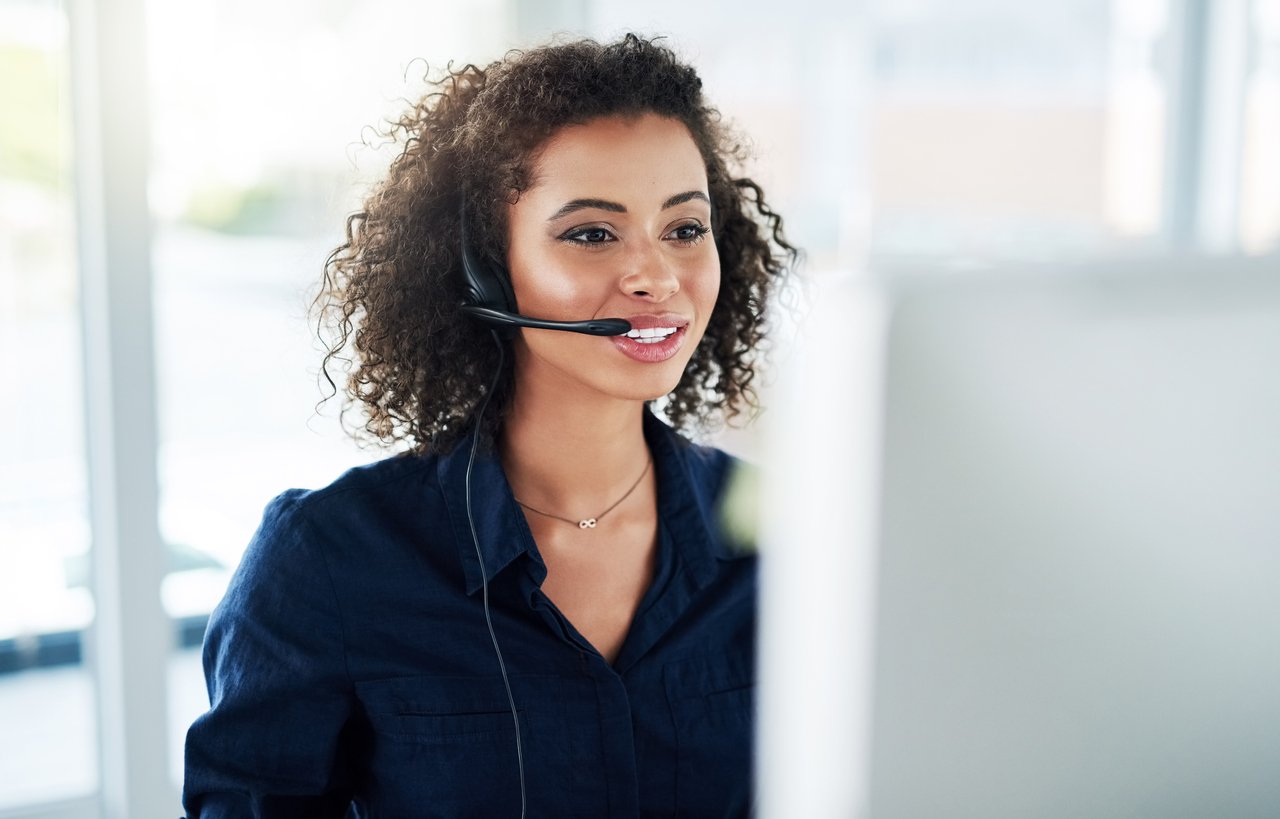 Need Help with Microsoft Licensing?
Leave your Microsoft licensing, security, and software solutions to us so you can concentrate on moving your business forward.
Drop Us a Line
The 3 Types of Power Apps Licensing
Your Dynamics 365 and Microsoft 365 licenses give you access to a few Power Platform features.
But if you are looking to build model-driven apps, Power Pages, or need a premium connector, you'll have to get a Power Platform licensing.
There are three categories of Microsoft Power Apps licensing and pricing.
1. Per User Plan
With Per-User licenses, each licensed user has access to create and use an unlimited number of apps. This license is ideal for users within the organization who create and consume numerous apps across one or more environments within the tenant.
Each Per-user license comes with 500 AI Builder service credits and 250MB data capacity in Dataverse.
You also get complete rights to Power Automate, including premium connectors using both synchronous and asynchronous features.
2. Per App Plan
This Power App licensing plan is perfect for users that only need access to one or two apps within the organization.
When you purchase per-app licenses, you assign them to an environment rather than specific users. When an application in that environment is shared with a user, one of the available licenses is consumed. When the application is unassigned from that user, the consumed license is freed up.
Any user who has Per-User licensing will not consume the Per-App licenses in an environment when an app is shared with them.
Per-App licenses add an additional 50MB of Dataverse storage capacity and 250 AI Builder Services credits per month.
3. Pay-as-You-Go Plan
Power Apps' consumption-based plan is suitable for large organizations and enterprises. If you aren't ready to commit fully to user-based Power Apps licenses, this is a great place to start.
This license is billed per active user per month. Meaning that if an app is shared with 1000 users, but only 50 users accessed the application that month, you are only billed for 50 users.
This plan requires you to have an Azure subscription to operate. You also get access to a storage capacity of 1 GB.
This plan also offers complete access to Power Automate and its premium connectors that can be used with synchronous and asynchronous features.
Pay-as-you-go plans cannot be combined with per-app licenses within a single environment.
What Are Microsoft Power Pages?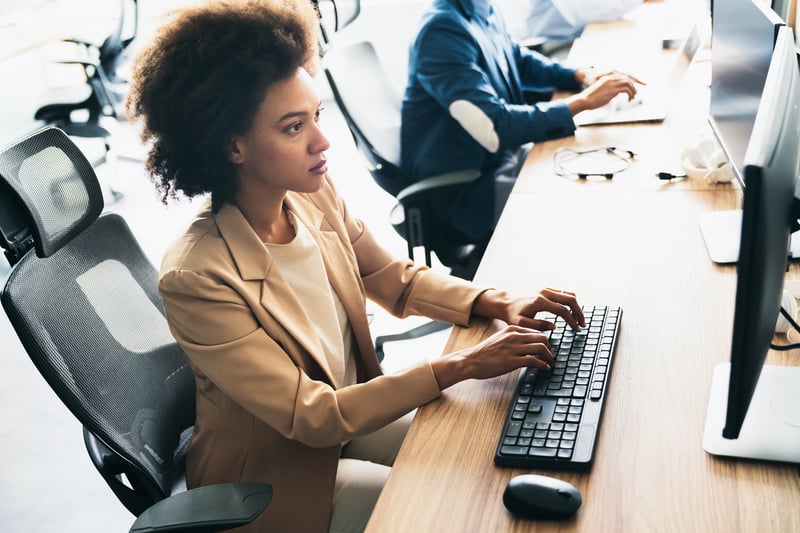 Microsoft has rebranded Power Apps Portals as Power Pages. It is a low-code SaaS platform that lets you create, host, and administer external-facing business websites with a modern touch. Both citizen developers and professional developers can design, configure and publish sites that work across web browsers and devices seamlessly.
With numerous customizable templates at your disposal, building websites that suit your unique business needs is quick and seamless.
What's more, Power Pages lets you build sites by using the same shared data stored in the Microsoft Dataverse, which you already use with other Power Platform applications.
Although Power Pages are built on the basic functions of Portals, it has a range of unique, additional features to create sites that are much more engaging. With richer UI & UX design capabilities and a better experience for creators.
Here's a table providing an overview of Power Portals vs Power Pages:
| | | |
| --- | --- | --- |
| Feature | Power Pages | Power Portals |
| Licenses & MS Roles | Requires just one additional license for any creator to access. | Creator has to be Global/Dynamics/Power Platform Admin to create websites. |
| Mobile Site Previews | Scan QR code for a seamless experience on mobile devices. | Must use the link to preview the site you've created on mobile. |
| Experience level | Creators can build low-code/no-code sites. Technical knowledge is required. | Basic understanding of CSS, JavaScript, Liquid, or HTML is required to create a website. |
| Provisioning time | Websites take a shorter time to provision. | Websites take longer to provision. |
The 2 Types of Power Pages Licensing
The Microsoft Power Pages licensing is known to be capability-based.
There are two capabilities, which are classified by user type.
Let's look into them.
1. Authenticated
Authenticated user Power Page license is divided into two categories:
Authenticated user capacity
Authenticated user pay-as-you-go meter
In simple terms, authenticated users are those logged in to a website through an authentication provider by obtaining secure access to the site.
The 'authenticated user capacity subscription license' can be bought for the predicted number of unique users the pages are expecting to receive.
For example, both your internal and external users who access the site within the month are counted.
The term "unique users" means that even if a user logs in several times within the month, that user will only be counted as one user.
The authenticated user pay-as-you-go meter allows customers to pay for the actual number of authenticated users who have accessed a website within the month.
2. Anonymous
Anonymous user Power Page license can also be categorized as:
Anonymous user monthly capacity
Anonymous user pay-as-you-go meter
Anonymous users are site visitors who browse a website without logging in.
The 'anonymous user monthly capacity subscription license' can be bought for the predicted number of anonymous, unique visitors accessing the website within the month.
A unique anonymous user ID is stored on the user's browser as a cookie. So if the user accesses the site using a different browser or device or cleans up their browser cookies, a new ID is generated, and the user is counted as a new user.
On the other hand, an anonymous user pay-as-you-go meter lets you pay for the accrual number of anonymous users who have accessed the site within the month.
Power Pages License Pricing Explained (Capacity Tiered Pricing)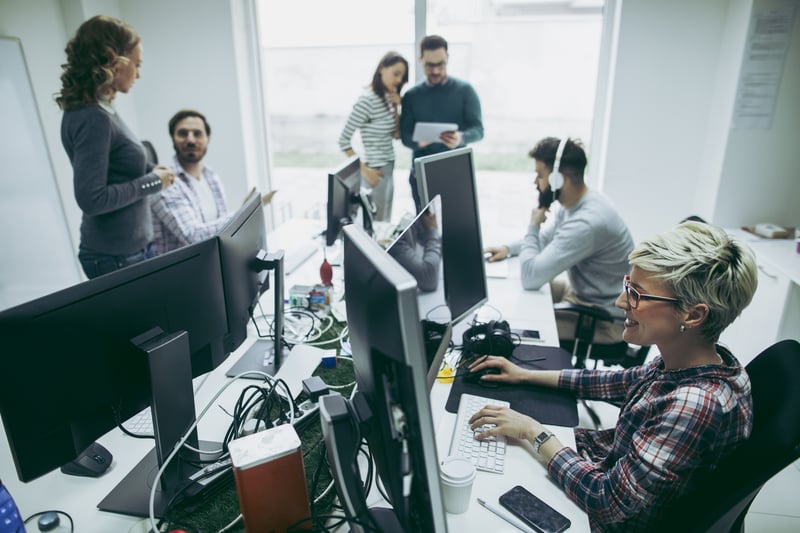 When it comes to Power Pages license pricing, Microsoft provides three tiers of pricing:
| | |
| --- | --- |
| Tier | Minimum requirement |
| Tier 1 | 100 users |
| Tier 2 | 10,000 users |
| Tier 3 | 100,000 users |
Who benefits the most from these plans?
Businesses that want predictable costs with volume-based, scalable plans designed for business growth.
Now, let's unpack each tier and what it can do for you.
With the authenticated users subscription plan, you have access to authentication providers, built-in content delivery network support, and Dataverse storage.
The anonymous users' subscription plan allows visitors to browse low-code business websites anonymously. You also get access to built-in content delivery network support and Dataverse storage.
The tiered pricing caters to enterprises and businesses of every size. It also allows easy scalability when a business needs to accommodate more users.
How to Get Started with Power Apps Licensing
Getting started with Microsoft Power Apps licensing is simple, you can purchase a Power Apps license:
Directly from Microsoft Office 365 admin center or
Through a Microsoft Partner (like Amaxra)
To purchase Power Apps directly from your Microsoft Office 365 admin center:
Visit the Power Apps pricing page.
Choose the plan that suits your needs and select "Buy now."
Fill in the required information. You can then head to your Microsoft Office 365 admin center to assign Power Apps licenses to your users.
On the left navigation pane of the Microsoft Office 365 admin center, select "Billing."
Under billing, select "Purchase services."
Scroll down and look for "Other categories that might interest you." Then select Dynamics 365.
Select an app plan and click on the "Buy" tab.
Proceed through the purchase pages.
An Azure subscription allows you to start developing and sharing apps without any up-front purchase or Power Apps licensing.
You could go through this entire process on your own, or you could reach out to a Microsoft Partner like Amaxra. We'll be your Power Apps licensing guide and ensure you get the right solution for your company's unique needs.
Power Apps Licensing FAQs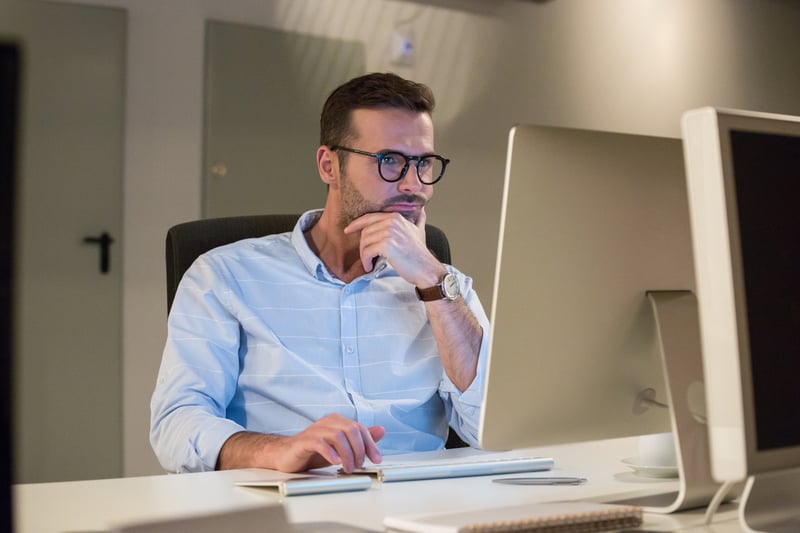 "What Devices Do Power Apps Support?"
You can use Power Apps on any device type, desktops, laptops, and mobile devices powered by both Android and iOS platforms.
The main goal of Power Apps is to make apps accessible and easy to use.
"What Were the Limitations of Power Apps Portals?"
Power Apps Portals needed a developer with prior CSS, JavaScript, Liquid, or HTML experience to create externally-facing websites. The learning curve for end users was quite steep. On top of this, it had limited screen orientation, which meant that the sites created didn't have cross-device compatibility. Businesses had to create specific versions for each screen size.
Power Apps Portals also had a limited ability to accommodate multiple developers.
Luckily, Power Pages is here – click here to scroll back up and learn more.
"Can Power Apps Be Used By Multiple Users?"
Yes, you can share an app with multiple users within your organization.
Simply add their names or email addresses in a supported format. If a user is already added, their name will be highlighted in red in the tooltips to alert the admin.
Final Thoughts
86% of Fortune 500 companies have been using Microsoft Power Apps since 2019, along with thousands of other organizations of every size and industry.
Also, currently, 2.5 million platform developers are actively using Power Platform.
It's time to join them.
If you are still unsure which Power Apps licensing plan suits you best, contact us and book a free consultation with one of Amaxra's Power Apps experts – we promise to uncomplicate your buying journey.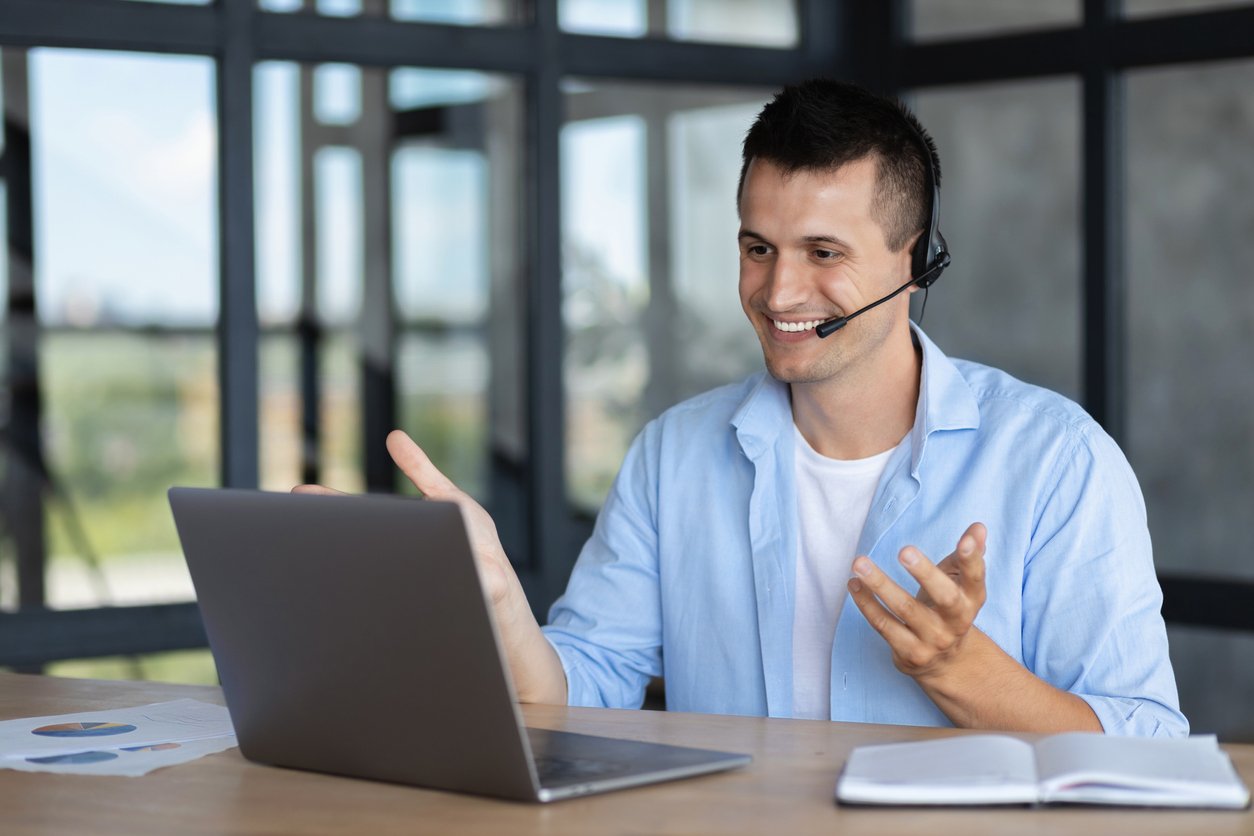 Get Started Today
We'll build a secure and complete Microsoft software solution for your business while you concentrate on what's important.
Contact Us