An Overview of Zap Objects Zap Apps [Dynamics 365 Customer Service]
Studies have shown superior customer service may increase revenue, brand loyalty, and client retention.
This highlights the necessity for companies to emphasize customer service and invest in solutions that can assist them in achieving their objectives. This is where Dynamics 365 Customer Services becomes necessary. By utilizing the Dynamics 365 platform's sophisticated capabilities, combined with Zap Objects enhancements, businesses can obtain a comprehensive overview of their customers, enabling fast and appropriate support to be provided across numerous channels. This increases customer happiness and strengthens customer connections, enhancing loyalty and retention.
Zap Objects offers a vast selection of Dynamics 365 Customer Service-compatible technologies for automating business operations, reducing expenses, and saving time, helping businesses achieve their efficiency and productivity goals.
This post will walk you through the specifics of what Dynamics 365 Customer Service and Zap Objects are and what features Zap Objects offers for lead generation, lead enrichment, lead qualifying, and more.
What is Dynamics 365 Customer Service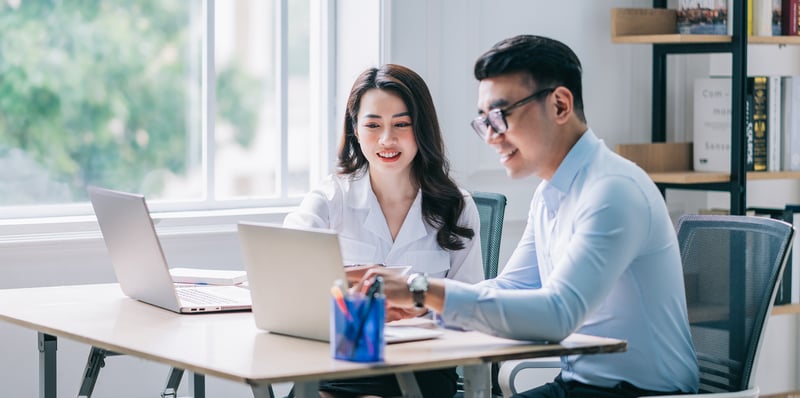 Microsoft Dynamics 365 for Customer Service is a cloud managed service that enables businesses to deliver efficient and customized customer assistance across different channels.
The platform provides a customer service hub with case management, knowledge management, and service-level agreement creation capabilities. It also connects with other Microsoft programs, allowing businesses to paint a comprehensive picture of their customers.
Dynamics 365 Customer Service offers real-time insights into consumer behavior and trends, as well as analytics and reporting capabilities for performance monitoring and enhancement. Dynamics 365 enables connected customer support for your business, often resulting in an improved brand image due to an overall better customer experience.
Additional key features of Dynamics 365 Customer Service include:
| | |
| --- | --- |
| Feature | Description |
| Omnichannel customer service | Allows organizations to provide reliable customer service across all channels, such as phone, email, chat, and social media. |
| Customer service hub | Gives organizations a central place to manage customer service cases, which helps them streamline their processes and become more efficient. |
| Knowledge management | Allows organizations to create, manage, and share knowledge articles to enhance the standard and speed of service delivery. |
| Service level agreements | Allows organizations to set up and enforce service level agreements (SLAs) to make sure that the quality of their services is always high and that their customers are happy. |
| Integration with Microsoft | Integration with Microsoft products, such as Office 365, Power Platform, and Azure, enables organizations to access consumer data in a centralized location. |
| Analytics and reporting | Provides enterprises with real-time data on consumer behavior and trends to help them track their performance and identify areas for improvement. |
Zap Objects Overview
Zap Objects is a Microsoft ISV (Independent Software Vendor). It provides a suite of cloud-based applications that assist organizations in enhancing their operations and efficiency.
These pre-built applications come ready to integrate into your Dynamics 365 Customer Service environment, adding additional functionality directly to the program without needing to purchase additional software.
These application add-ins can be as simple as the Zap Attachment Viewer, which allows the user to preview all attachments from notes, emails, and portal comments in one location, to more advanced solutions like Zap Helpdesk, which helps create an entire advanced customer service environment.
Amaxra can help you with your foray into Zap Objects by recommending and setting up specific solutions in your Dynamics 365 Customer Service environment, as well as providing additional support as needed to ensure these applications are running smoothly. View additional apps to secure your business that Amaxra supports.


10 Zap Apps Offered by Zap Objects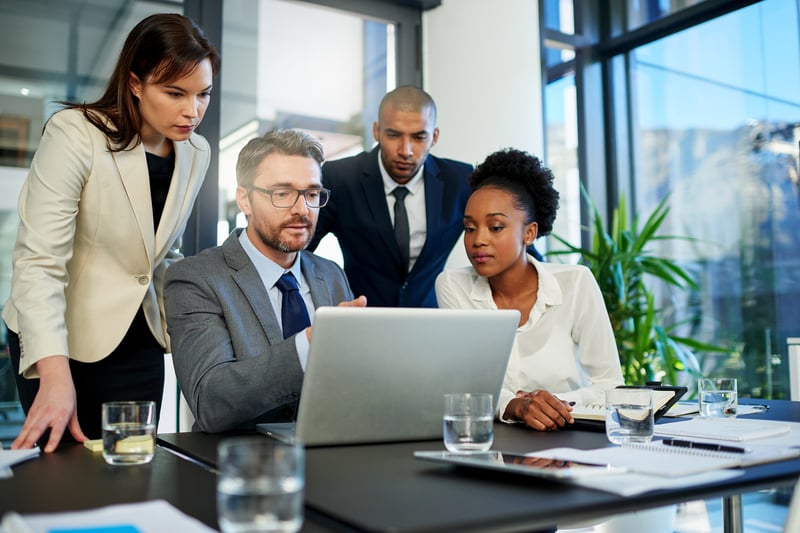 Below are 10 Zap apps that are offered by Zap Objects that can help you transform your business:
1. Zap Helpdesk App (Email to Case) – for D365 Customer Service
The Zap Helpdesk App is a complete solution that turns Dynamics 365 for Customer Service into a unique customer support system that rivals advanced customer service systems like Zendesk or Freshdesk.
The app was made with customer feedback and years of experience in mind, and the team is constantly adding new features and functions.
The latest version of the app has a lot of new features, such as:
A conversation history without background noise
The ability to track changes to case fields
Email commands that let you do things with cases right from your inbox
A separate module for notifications.
Zap Helpdesk's essential features include email-to-case, web-to-case, protection against email spam, protection against email loops, and more. Advanced features include a panel for recent case updates, canned responses for quick email replies, an email editor with drag-and-drop control over attachments, and better case lifecycle management using already built-in automation.
The app's test run and detailed event logging feature make it easy to find and fix problems.
2. Zap Time Entry (Case + Timesheet)
The Zap Time Entry App is a tool for customer service that lets teams keep track of how much time is spent on each case.
The app has many features, such as start and stop timers, adding and editing time entries directly from the case form, and keeping an eye on staff in real time by being able to view the timers that are running.
Other features include the ability to see total time, billable time, and non-billable time, make reports, and access a global time entry panel from anywhere. The app is easy to use and can be customized in many ways.
Zap Time Entry App can help you reach your goals, whether you want to cut back on your business, hire more people, or bill your clients more accurately.
3. Zap Attachment Viewer (with Drag-and-Drop)
Zap Attachment Viewer App is a tool for Microsoft Dynamics 365 CE / Power Apps that allows users to manage multiple attachments in their records well. It puts all the details from notes, emails, and portal comments in one place so that they are easy to find and manage.
The app has a tabbed view that lets people quickly sort and filter their attachments. With its preview feature, you can look at attachments without downloading them and make the preview fit your whole screen. The app is made to work well with the permissions in Dynamics 365, so you can easily rename file attachments and delete unwanted ones in bulk.
The updated version of the app has new features like a gallery view, drag-and-drop support, and the ability to change the names of files. The Zap Attachment Viewer App is typically added to the Account or Case forms as a Web Resource.
By making it easier to manage attachments, the app saves time that can be put to better use in more critical parts of a business, like sales and customer service. The app has many features that make it an essential tool for people who use Dynamics 365.
4. Zap In-App Notifications Generator
The Zap In-App Notifications Generator It has features like form notifications, pop-up notifications, in-app notifications, and email notifications, and can send messages based on Microsoft Power Automate workflows or recurring schedules.
The solution also includes the following:
A token generator helper for merging field values into notification messages.
Detailed event logging that makes finding and fixing problems easy.
The ability to set dismissible or non-dismissible notifications.
Users can choose which notifications to receive and turn on or off certain notifications.
The solution also works with fixed and conditional form notifications, which can be shown inline or as pop-ups. Zap In-App Notifications Generator works with Dynamics 365.
5. Zap Audit User Actions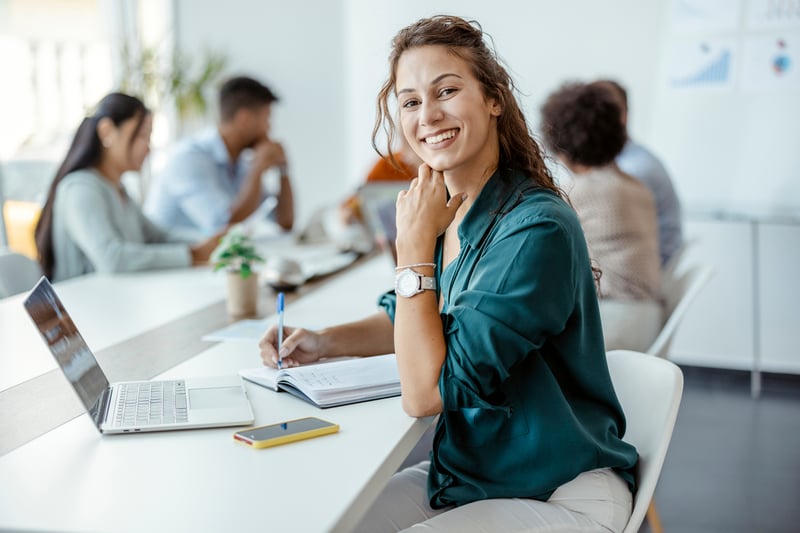 Zap Audit User Actions is a powerful tool that helps businesses keep track of user logins and actions in real time. This makes sure that users are using the software effectively. It works well with Dynamics 365 CE and Power Apps (Model Driven).
It can keep track of user actions like create, lead qualify, update, delete, opportunity won, email sent, the case resolved, task completed, and notes added. Users can choose which actions to track and start or stop tracking for specific users. The tool also makes audit log reports, user usage reports, daily login trend reports, and daily usage trend reports that can be used to track how well users are adopting the tool.
The tracking records can also be seen in the About the Form section.
6. Zap Report / View Scheduler
Zap Report Scheduler App for PowerApps/Dynamics 365 CE/CRM is a tool that lets businesses regularly schedule email or SharePoint delivery of reports, views, and Excel templates. It can make reports in PDF, Excel, CSV, Word, PPT, and TIFF, among other formats.
Using Power Automate/Workflow, this Zap app lets you set up document automation workflows to turn reports or Word templates into PDF or Excel files that can be emailed or saved to SharePoint. It also enables you to export reports with just one click. These reports can be automatically attached, embedded in emails, saved to SharePoint, added to notes, or downloaded as a link.
Users can set the parameters for reports, schedule workflows, and schedule many users simultaneously. The latest improvements include automatic retry for report generation and automation of report sharing in Teams. Zap Report Scheduler App is a complete way for businesses to automate reporting creation, scheduling, and delivery.
7. Zap Email Parser
Zap Email Parser is a tool that pulls data from emails and adds it to PowerApps/Dynamics 365 CE. It automates creating leads from emails sent to a company's generic sales email address or a sales mailbox.
The tool can also pull information from web forms and create matching records in a CRM. This saves time and makes sending leads to the right people easier. Zap Email Parser is HIPAA-compliant and parses within Dynamics 365/Power Apps without sending data to outside services.
It is easy to set up, works with multiple templates, and can move templates from one environment to another. The tool also allows you to create various parsing rules for the same field, track emails, and parse emails that have already been sent. It also has an anti-spam filter built right in.
8. Zap Copy / Clone / Duplicate Record
The Zap Copy Record App can duplicate PowerApps / Dynamics 365 CE records. It has advanced features like deep copying of child records up to N levels.
This Zap app lets users copy related records, copy many forms at once, set default field values for new records, and keep some fields from being copied. Zap Copy also lets you copy records from one entity to another, even with workflows, and it can be fully configured so that you don't have to make any changes by hand. Zap Copy Record is the only app on Microsoft AppSource to do deep copying.
9. Zap Calendar Pro
The Zap Calendar Pro app is a tool for keeping track of important dates for opportunities, contracts, holidays, and marketing campaigns and managing team activities.
It has different calendar views, such as classic, timeline, agenda, and top-down. Both global and personal settings can be changed.
Users can easily change, copy, delete, mark as complete, cancel, or assign appointments, phone calls, tasks, and other activities with one-click actions. They can also move appointments around by dragging and dropping them to change the date and time or to give them to a different user.
One of the best things about the app is making as many calendars as you want and sharing them with your team. Each configuration has its default values and filter conditions. Users can also add information from any other entity to the calendar. For example, they can show open opportunities based on when they are expected to close or show contracts about to expire. The app works with Dynamics 365 Mobile App and can be used in multiple languages.
10. Zap Email Reader
The Zap Email Reader App is a solution that lets you read emails in Dynamics 365 CRM with a reading interface that looks like Outlook.
The reading pane shows the contents of emails without opening each one. Users can preview attachments and filter out image attachments that are just email signatures.
The app also lets you download attachments with just one click, send emails with "regarding" updates, control searches, send emails to formatted recipients, and add email activities from child entities to the parent record. The app works on phones and tablets, and users can add the email reading pane to entity forms, dashboards, and even queues.
Now here's a brief comparison table for all 10 Zap Apps mentioned above:
| | | |
| --- | --- | --- |
| Zap App Name | Main Features | Integration |
| Zap Email Parser | Extract data from incoming emails and create new records in CRM | Gmail, Outlook, IMAP |
| Zap Calendar Pro | Create and manage events, appointments, and meetings | Google Calendar |
| Zap Copy/Clone/Duplicate | Duplicate records and fields in bulk, saving time and effort | Salesforce |
| Zap Email Reader | View emails directly within the CRM platform | Gmail, Outlook, IMAP |
| Zap Report/View Scheduler | Schedule and automate report and dashboard delivery | Salesforce |
| Zap Audit User Actions | Track and report user actions and changes to records | Salesforce |
| Zap Attachment Viewer | View, download, and upload attachments directly within the platform | Salesforce, Google Docs |
| Zap Time Entry | Log time against cases and timesheets | Salesforce |
| Zap Helpdesk App | Manage customer support tickets and cases | Salesforce |
| Zap In-App Notifications Gen. | Create custom notifications and alerts within the CRM platform | Salesforce |
Note: Integration refers to the third-party software that can be integrated with the Zap app.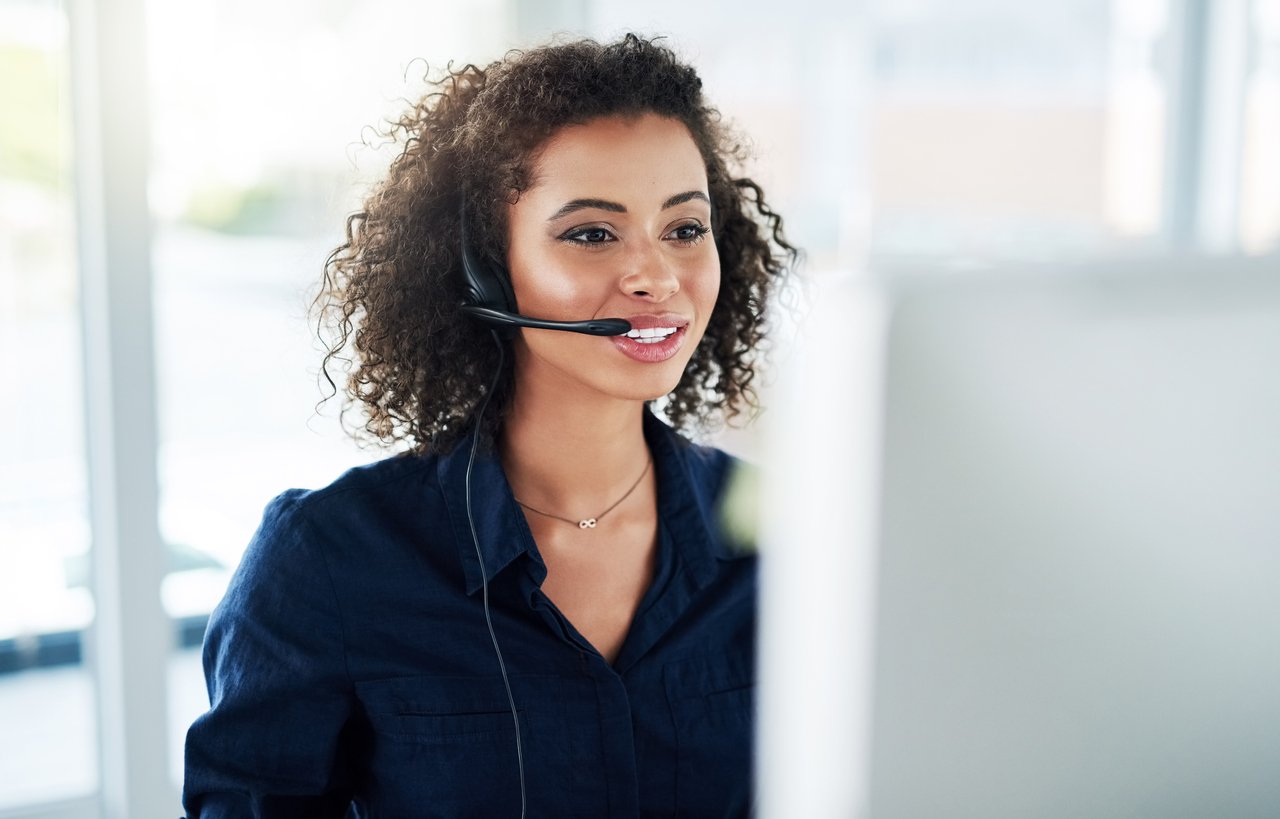 Need Help with Microsoft Licensing?
Leave your Microsoft licensing, security, and software solutions to us so you can concentrate on moving your business forward.
Zap Pricing
Zap pricing plans differ to meet the needs and budgets of other businesses. No matter how big or small your business is, there is a plan for you. With Zap, you can choose from different price levels, each with its features and benefits.
Plans range from basic to premium, and you can choose from different pricing options to meet your specific needs. The prices at Zap are competitive and transparent, so you know you're getting the best value for your money.
Contact Amaxra today to learn more about the pricing plans and get help choosing the best option for your business.
How Can Zap Objects Contribute to Sales Leads Generation?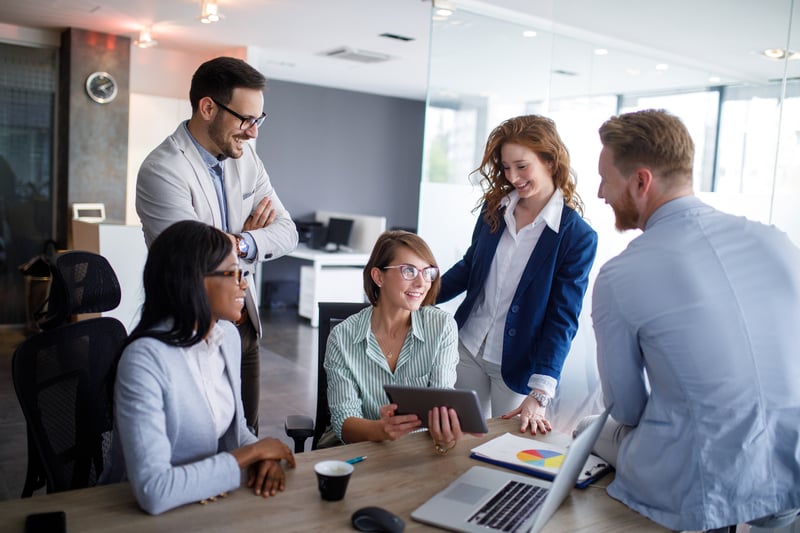 Zap Objects can help generate sales leads in a significant manner by offering you a set of powerful tools and solutions that streamline and automate different parts of the sales process. This makes it easier to target leads and increases the number of people who buy from you.
Below are some tools that Zap Objects offer for sales lead generation:
1. Lead Scraping
A method for obtaining the correct client contacts to promote your product, saving time, and helping you better comprehend your target audience is known as lead scraping.
Zap Objects offers a lead scraping feature that can help businesses generate sales leads by extracting valuable contact information from various sources. Here are some of the essential things about Zap Objects lead scraping:
You can scrape leads from multiple sources, like LinkedIn and Google, in an effective way. It uses advanced algorithms, machine learning, and automation tools to extract data.
Extract critical contact details from the scraped data, such as names, emails, and phone numbers.
You can narrow your search by industry, job title, and other factors to find specific prospects.
You can save time and money by automating the process of lead scraping and avoiding having to enter data and do research manually.
Focus on building relationships with leads and closing deals rather than spending time on administrative tasks.
Find customers who are more likely to be interested in what your business has to offer.
Use your gathered data to make your sales and marketing campaigns more effective.
2. Lead Enrichment
The process of collecting, organizing, and evaluating information about a customer's interest in a company's product or service is known as lead enrichment.
Lead enrichment's ultimate objective is to generate insights on improving the marketing and sales process and raising conversion rates.
Zap Objects can help with sales lead generation by offering lead enrichment services that collect and analyze useful information about potential customers. This data includes the company's size, industry, and contact information, which can be used to tailor marketing campaigns and increase conversion rates. They also offer services to clean and verify data so that lead generation is done with accurate information.
This feature lets businesses focus on the most promising leads and make better sales and marketing decisions. Overall, Zap Objects can be a great partner for companies that want to improve how they find sales leads.
3. Lead Nurturing
The process of generating leads that are not yet ready to buy. Effective lead nurturing anticipates the buyer's needs based on who they are (using profile criteria like title, job, industry, etc.) and where they are in the purchasing process.
Lead nurturing is a vital part of the sales process that involves getting to know potential customers. This can take a lot of time, but businesses can automate the process with Zap Objects and send targeted emails and messages to prospective customers.
Zap Objects can analyze customer behavior and interests by using machine learning algorithms to create personalized campaigns, which are hopefully more likely to get the customer's attention. This can make the sales team more effective and improve the rate at which leads are turned into sales.
Also, Zap Objects can give businesses helpful information about how well their campaigns are working, which helps them improve their strategies over time. Zap Objects can automate and personalize the lead nurturing process, making it a valuable tool for businesses that want to get more sales leads and build better relationships with their customers.
4. Lead Qualification
Lead qualification is the process through which companies identify which leads are the best sales prospects.
It is a crucial phase in the sales process that utilizes many criteria to identify the most promising leads. With Zap Objects, sales teams can save time and concentrate on prospects with the highest probability of success. Using machine learning algorithms to identify which lead qualifying criteria are most significant, Zap Objects can also advise firms on how to improve their strategy over time.
5. Lead Scoring
Lead scoring is a methodology utilized by sales and marketing teams to assess the worth of potential customers based on their behavior towards products or services. The process involves assigning a number score based on the prospect's propensity to become a client.
By evaluating customer behavior, engagement level, demographics, and other variables, Zap Objects enables enterprises to automate this procedure. By assigning a score to each lead, businesses can identify how and where their efforts will have the most impact.
Using machine learning, Zap Objects may also advise businesses on the most important lead score criteria. This enables companies to improve their strategies over time. Because it can automate and customize the lead-scoring process, Zap Objects is an excellent solution for companies trying to increase their sales performance.
Frequently Asked Questions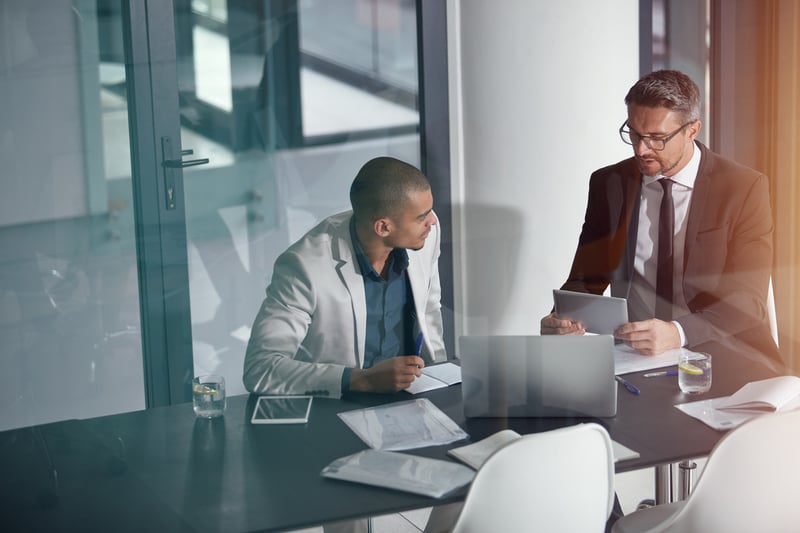 What is Email Parser?
An Email Parser is a tool that extracts certain data from emails and converts them into a usable format. It can facilitate workflow automation by removing the need for human data entry.
What is a Zap App?
The Zap App is a software application that enables users to configure automated processes between apps and services. It eliminates the need for manual data transfer and accelerates procedures.
What is a Zap File?
A Zap file is a format some software applications use to store and share workflows created using Zap App. It contains instructions to make specific tasks between apps and services run automatically.
How Do Zap Objects Integrate with Other Software Applications?
Zap Objects is compatible with several applications and services, including CRMs, email marketing solutions, and social networking sites. This enables firms to establish automated workflows that accelerate their processes and reduce the need for manual data transmission.
How Can Businesses Get Started with Zap Objects?
Start using Zap Objects by registering for a free trial or calling the firm for a tailored demonstration. The program is simple to use and configure, and several templates and procedures are modifiable.
Conclusion
Zap Objects is a complete software accessible on the Dynamics 365 Customer Service platform that provides sophisticated customer interaction and support features. Zap Objects optimizes customer service operations and improves client experiences with case management, knowledge management, and customer service analytics capabilities.
By utilizing Zap Objects, businesses can deliver individualized customer support across numerous channels while collecting real-time insights on customer behavior and trends to optimize operations and enhance customer service performance. Customer service is a significant distinction in today's competitive business world, and organizations that emphasize it can enjoy improved revenue, brand loyalty, and customer retention. Zap Objects is a fantastic option for organizations that want to remain ahead of the curve and offer the highest quality customer service.
Reach out to Amaxra for more information on how to integrate Zap Objects with your organization's existing Microsoft environment.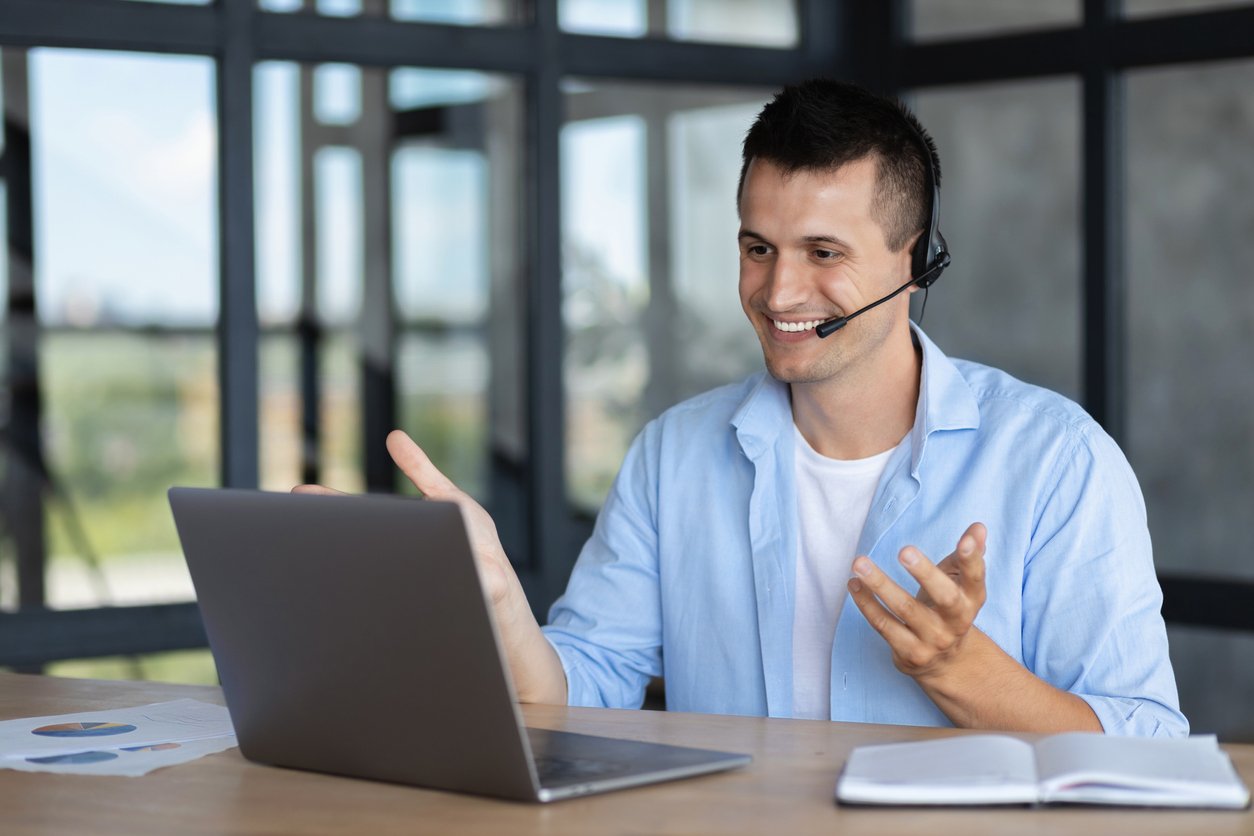 Get Started Today
We'll build a secure and complete Microsoft software solution for your business while you concentrate on what's important.