Ultimate Guide to Business Continuity Planning
In today's fast-paced business world, disruptions and crises are inevitable. Businesses must be ready to respond to data loss, threats, and other situations that threaten business continuity to recover quickly to maintain operations. Business continuity planning (BCP) plays a role here by providing organizations with an organized roadmap that minimizes downtime, protects assets, and builds customer and stakeholder trust.
In this blog post, we'll examine the significance of business continuity strategy, utilize Microsoft products as support, and share best practices for creating and maintaining an effective business continuity plan.
What is Business Continuity Planning?
Business continuity planning is the process of creating a documented process that includes the important information an organization needs to continue operating during an unplanned event and recover from potential threats.
BCP ensures that a company's assets and personnel are protected and fully functional in the event of a disaster. The goal is to define all the risks that can affect the company's operations⁠- including flood, fire, weather-related events, or even cyber-attacks, and to prepare the business's response to these events to ensure that operations can get back up and running as soon as possible.
Benefits of Business Continuity Planning
Business continuity planning (BCP) is a proactive approach to taking care of risks and minimizing the effects of disruptions to the business. A well-designed BCP will not only help companies cope with unexpected events but also boosts their credibility and helps build trust among those involved. Here are a few important advantages of planning for business continuity:
Minimizing Downtime
One of the main advantages of BCP is that it reduces business downtime. By identifying the most important business procedures and processes, BCP can help organizations create strategies to ensure they can continue operating during an emergency or unexpected incident.
This could include the implementation of redundant systems, establishing alternate work arrangements, as well as instructing employees to take on different duties. By limiting downtime, businesses can minimize financial losses and ensure that customers are satisfied.
Reducing Financial Loss
Apart from reducing the time it takes to shut down, BCP can help businesses determine and design contingency plans that minimize the financial consequences of the event of a crisis. This could include establishing reserves for financials as well as securing insurance coverage, and forming relationships between suppliers, as well as parties to make sure that they have access to crucial resources. With a strategy that manages financial risk, companies can more effectively manage their cash flow and minimize the negative effects of a crisis on the bottom line.
Reputation Enhancement
A robust business continuity plan demonstrates to suppliers, customers, and stakeholders that the organization/business is resilient and proactive, that in turn enhances the reputation and builds trust among the people who work for it. By proving they're well-equipped to deal with situations of crisis, companies will gain an edge over their competitors and become more attractive to investors as well as customers.
Increased Employee Productivity
BCP is also able to have an impact on the productivity of employees. In offering a secure and safe environment, BCP will boost the morale of employees, ease stress and boost productivity. If employees feel they are being treated with respect by their employer and that they care about their safety and well-being, they are more likely to feel inspired, enthusiastic, and dedicated to their job.
Furthermore, by giving employees access to the equipment and support needed for working remotely, BCP will allow them to become more efficient and productive even in periods of crisis.
Complying with Regulations
Most industries are subject to regulations requiring a BCP, and failure can subject them to some heavy legal and financial penalties. With a strong BCP, businesses cannot only avoid financial and legal penalties but also prove to authorities or other stakeholders that they're committed to reducing risks and ensuring the sustainability of their operations.
Business Continuity Plan Objectives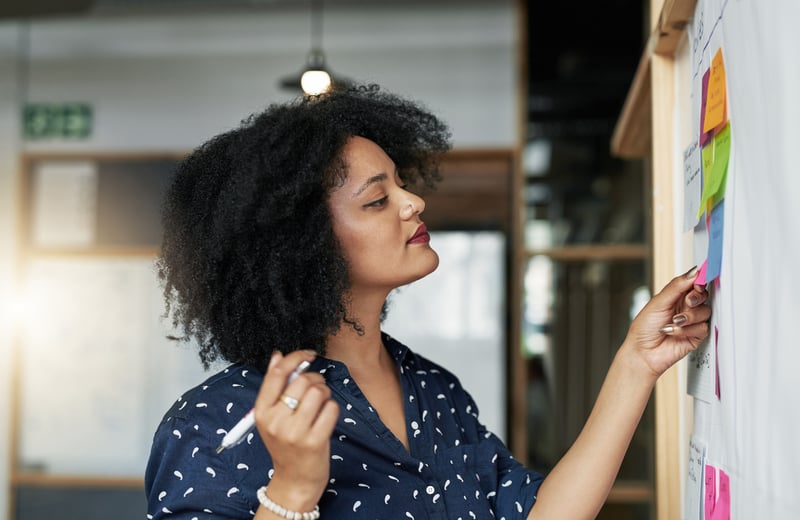 The primary objective of a business continuity plan is to help an organization reduce the effect of disruption and ensure that critical business procedures continue to operate without interruption.
Below are some more objectives that underpin the importance of business continuity planning:
Determine the Most Important Roles and Resources
BCP aims to identify the essential roles and resources the company requires to function even during an interruption. This could include crucial business processes, IT systems employees, and other resources. The BCP must identify and prioritize the needed resources according to their importance for the business.
Here are a few of the most critical functions and resources that companies must define within their BCP:
Management Team: A team of leaders plays an important role in decision-making during a disruption. They are accountable for coordinating with stakeholders, implementing the BCP, and ensuring business continuity.
Emergency Response Team: They are responsible for the Response to disruptions. The team provides the security of its employees and customers, activates the BCP, and assists in the recovery process.
IT Support Team: Support employees are accountable for maintaining and managing the organization's IT systems. They are essential in implementing the BCP and ensuring vital IT systems function during interruptions.
Key Employees: They are accountable for crucial business processes critical to the operation of an organization. They make sure that the procedures continue to function even in the event of an interruption.
Alternate Site: An alternative location is where an organization can continue operating during an interruption. Determining an alternate location and ensuring it is equipped with the resources to run operations is crucial.
Examine the Potential Risks and Impacts
Another objective of the BCP is to evaluate the potential risks and effects on the business. This could include natural catastrophes or cyber-attacks, power outages, or any other disruptions which could impact the organization's operations. When the risks are discovered, the BCP must identify strategies to mitigate or minimize the impact.
The potential impacts that can arise from these risks financial losses caused by business interruptions or operational downtime that results in the inability to provide goods or services in time, the loss of inventory and destruction to supply chains, and adverse effects on the satisfaction and trust of customers as well as loss of brand image or market share.
Some of the strategies that you can implement to mitigate the impact include:
Alternative work arrangements, like remote work or shifting to a different place
Develop backup plans and plans for contingency
Setting up communication protocols and backup data storage systems for backup data
Regular risk assessment and exercises to be prepared for emergencies
Investing in cyber-security measures to protect against cyber-attacks
Quick and Efficient Response to an Interruption
In the case of an interruption, the BCP creates emergency response procedures to ensure a quick and effective Response from the company. The procedures could comprise evacuation strategies, communications protocols, and disaster recovery procedures.
Regarding cybersecurity breaches, evacuation procedures require shutting down computers or disconnecting the network to avoid further harm. Communications protocols can consist of notifying an IT department or the incident response team as soon as possible and informing the affected people, including employees or customers, of the security breach. Disaster recovery plans could involve:
Restoring backup data.
Identifying and fixing weaknesses.
Conducting forensic analysis to determine the cause of the security breach.
Faster Recovery of Vital Functions and Resources
An effective BCP creates strategies for Recovery that allow the company to restore vital functions and resources as quickly as possible. This might include developing Backup systems, alternate work locations, and contingency plans to provide critical services.
Creating backup systems involves identifying essential data and systems that require protection and setting up a plan to Backup them regularly. This might include using cloud storage services like Microsoft Azure or implementing an off-site backup server.
Finding alternative workplaces involves analyzing the company's essential tasks and determining the best location and place to perform them during the case of a disruption. This might be as simple as creating a small working space or employing a secondary office space.
A plan for contingencies involves preparing plans of action in the event of an interruption. This will ensure essential services remain provided, for instance, implementing the phone system that will allow contact with clients during power interruptions.
Increased Awareness Among Employees
Effective BCP requires that all employees are educated about the process and aware of their roles and responsibilities when there is an incident. This ensures that the company can respond swiftly and efficiently to an incident, and everyone can be coordinated in their efforts in doing so.
Check Compliance With Regulations
A robust BCP ensures the business complies with regulations, especially in healthcare, financial services, and other critical infrastructure sectors. This might include compliance with HIPAA regulations, ensuring compliance with regulatory agencies' reporting requirements, and other regulatory compliance requirements.
For instance, in the case of a security breach, companies can get into compliance with regulations by conducting an extensive investigation to determine any non-compliance factors that led to the incident. Then, they can take steps to fix these problems, like updating their security systems or creating new procedures and policies. The business can then notify the appropriate regulatory authorities and collaborate to ensure they meet all compliance standards.
Minimize Financial Losses
A well-designed BCP helps an organization limit financial losses resulting from the event of a disruption. This could include reducing downtime, assuring the continuity of vital services, and making sure that there is no impact from interruptions on customers.
Financial loss events that could be mitigated with a BCP include natural disasters, cyber-attacks, or system failures. In the event of an event, a business can recover through Backup systems and alternative arrangements for work and contingency plans to restore vital services and reduce the time it takes to restore. They could also keep customers' trust by quickly informing customers of disruptions and offering solutions to reduce the impact.
Keep Customer Trust
Maintaining customer trust during disruptions is another objective of designing a successful BCP. This can include ensuring essential services are available, regularly communicating with customers, and limiting the effect of disruptions on loyalty and satisfaction of customers.
Increase the Resilience of Your Organization
In the end, a successful BCP aims to increase the organization's ability to adjust to changing conditions. By identifying and reducing risk, establishing emergency response procedures, and creating strategies for recovery, companies can become more resilient in the long run.
Business Continuity Plan Components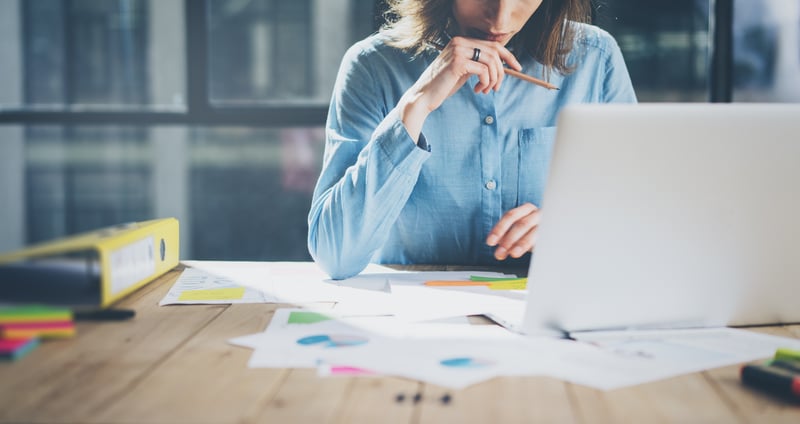 The key components of BCP include:
A Clearly Defined Team
A team should be formed with members from every part of the organization at each location where operations occur; these individuals will lead local and organization-wide responses during emergencies while staying actively involved in planning and testing throughout the year.
An Extensive Plan
A comprehensive recovery plan is necessary to identify recovery priorities from a business perspective, such as revenue, regulatory ramifications, brand protection, and customer protection. This analysis will help define strategies and costs associated with each process.
Effective Testing
Effective testing is critical to guarantee the plan remains up-to-date and efficient; this should include full simulations and frequent tabletop exercises. A comprehensive recovery plan is necessary to identify recovery priorities from a business perspective, such as revenue, regulatory ramifications, brand protection, and customer protection. This analysis will help define strategies and costs associated with each process.
Crisis Communications
Crisis communication is a critical element of any business continuity plan. To ensure quick updates during an emergency, create a toolkit with all relevant channels covered⁠- including the company website, social media, phone communications, and email.. Drafting templated messages ahead of time will help guarantee quick updates during these crucial times.
Employee Safety
Employee safety should be a top priority, with procedures tailored to each facility, Local or federal agencies can provide emergency response training for natural disasters or emergency medical events, as well as augment cyber security training. Uninterrupted access to business resources is also essential to maintain productivity, safeguard data and satisfy customers. Remote access technologies make it possible for people to work wherever it's safe and convenient.
Continuous IT Operations
Data center continuity is essential to guarantee uninterrupted IT operations. Most large organizations already use multiple data centers for scale and redundancy reasons. Infrastructure should support rapid automated failover, load balancing, and network capacity so that switching to another data center can be done seamlessly if required.
Overall, a business continuity plan is essential to guarantee an organization can continue operating during and after an emergency. By having a clearly defined team, detailed plan, effective testing, crisis communications, employee safety measures, uninterrupted access to business resources, and continuous IT operations in place, organizations will be better prepared to manage and recover from disruptions.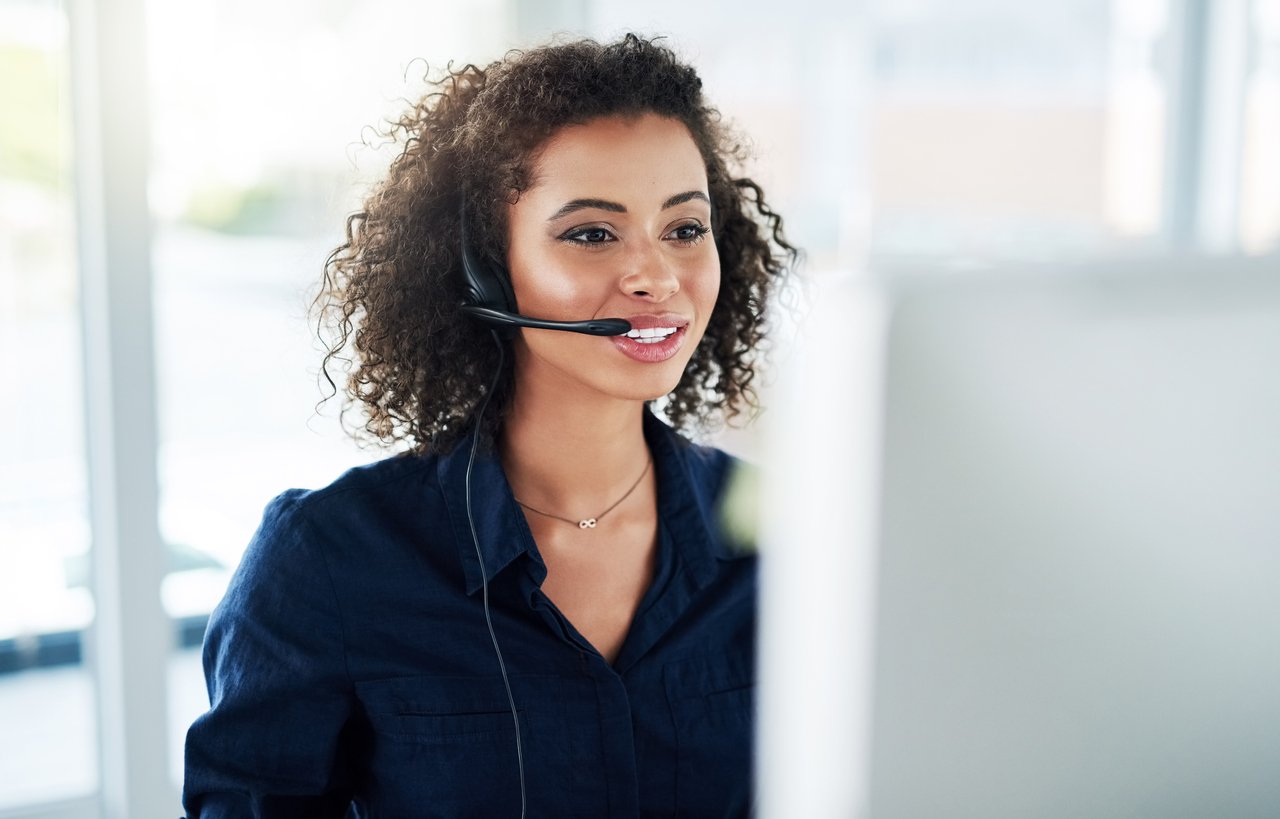 Need Help with Microsoft Licensing?
Leave your Microsoft licensing, security, and software solutions to us so you can concentrate on moving your business forward.
Overview Of Microsoft Products for Business Continuity Planning
Microsoft provides various products and services for business continuity planning, such as Microsoft Azure, Microsoft Teams, Microsoft OneDrive, and more. Below is the detail of each product:
Microsoft Azure
Microsoft Azure is a cloud computing platform and service offered by Microsoft, offering various cloud-based capabilities for creating, deploying, and managing applications in Microsoft-managed data centers.
Azure provides various services, such as computing, storage, networking, databases, and analytics. Popular offerings on Azure include Virtual Machines, Azure App Service, Azure Functions, Azure Kubernetes Service, Azure Cosmos DB, and Azure Cognitive Services.
Azure offers a global network of data centers to allow users to access and run their applications and services from any location. It boasts impressive scalability and availability, so users can easily scale resources up or down according to demand.
It provides several services for disaster recovery and business continuity to help businesses ensure their critical systems and data are safeguarded during a disruption.
Here are some key services provided by Azure in this space:
Azure Site Recovery (ASR): ASR is a disaster recovery solution that replicates on-premises workloads to Azure for failover in case of an outage. ASR offers near-instantaneous recovery of workloads in Azure, helping minimize downtime and data loss.
Azure Backup: Azure Backup provides off-site backup for on-premises data and applications to guarantee they remain accessible in a disaster. Businesses can automate Azure backups and restore their data and applications when required.
Azure VM Replication: Azure VM replication is a feature that allows the replication of virtual machines (VMs) to another region within Azure or an on-premises data center. This provides an easy method for replicating VMs for disaster recovery and business continuity.
Azure ExpressRoute: Azure ExpressRoute is a private connection between an on-premises data center and Azure. This service provides dedicated, low-latency connectivity that can be utilized for disaster recovery/business continuity needs and other applications requiring a private, high-speed connection to Azure.
Azure Traffic Manager: Azure Traffic Manager is a global traffic management service that allows businesses to route traffic to Azure services across multiple regions. This can guarantee that traffic always reaches an available region, even during disasters.
These tools let companies quickly recover from disasters and maintain business continuity.
Check out our article on Azure Identity protection and Licenses for more information about the service.
Microsoft Teams
Microsoft Teams is a real-time communication platform developed by Microsoft as part of their Office 365 suite of applications. It enables individuals and teams to chat, share files, hold meetings, and collaborate on projects regardless of location or work style.
Teams allow users to create or join channels for organizing conversations and work and communicate with team members through chat, voice, or video calls. Furthermore, Teams provides a host of collaboration features like file sharing, screen sharing, and co-author documents.
There are many benefits of Microsoft teams for businesses of all sizes, from small teams to large enterprises. It particularly assists remote workers and distributed teams by offering desktop and mobile application access through a web browser. Teams is available as desktop and mobile software, making it accessible through any desktop or mobile device.
Furthermore, Teams can connect to other Microsoft 365 applications like SharePoint, OneNote, and Planner, as well as third-party apps, through its app store. This makes it a powerful platform for project management and collaboration across different platforms and programs.
Microsoft Teams is an extensive and versatile communication and collaboration platform that enables individuals and teams to work together productively, whether physically in the same room or remotely.
Microsoft OneDrive
Microsoft OneDrive is a cloud-based storage and file-sharing service offered as part of Microsoft 365, offering users secure cloud storage that can be accessed and shared anywhere with any device.
OneDrive's key advantage lies in its ease of use and accessibility. Users can access their files from anywhere, on any device, simply by signing into their Microsoft account. This enables users to work on documents and files away from their office or computer.
It also provides comprehensive file-sharing capabilities, enabling users to distribute files and documents with others via link or invitation to a shared folder. This makes it simple for teams to collaborate on projects, exchange information with colleagues, or distribute files with clients and partners.
OneDrive also allows a range of security measures to safeguard files and documents, such as two-factor authentication, encryption, and access controls. These ensure that critical documents remain safe even when shared with others.
Overall, Microsoft OneDrive provides impressive file-sharing and cloud managed services that let users store, access, and share documents from anywhere with any device. With its user-friendliness, accessibility, and security features, OneDrive has become a must-have for businesses and individuals who require regular access to important documents and files.
Here is an overview of the three Microsoft services:
| | | | |
| --- | --- | --- | --- |
| | Microsoft Azure | Microsoft Teams | Microsoft OneDrive |
| Main Features | Virtual machines, storage, networking, analytics, and more | Chat, video conferencing, file sharing, task management | File storage, synchronization, sharing, and collaboration |
| Pricing Model | Pay-as-you-go or subscription | Subscription | Subscription |
| Integrations | Integrates with various Microsoft and non-Microsoft services | Integrates with Microsoft Office apps and third-party apps | Integrates with Microsoft Office apps and various third-party services |
| Security | Offers multiple security layers and compliance certifications | Includes security features such as multi-factor authentication and encryption | Includes security features such as password-protected sharing and version history |
| Collaboration | Allows for collaboration through various services, such as Azure DevOps | Enables real-time collaboration on documents and projects | Enables real-time collaboration on documents and projects |
| Target Audience | Enterprises and developers | Teams and organizations of all sizes | Individuals and small to medium-sized businesses |
Business Continuity Planning Steps With Microsoft Products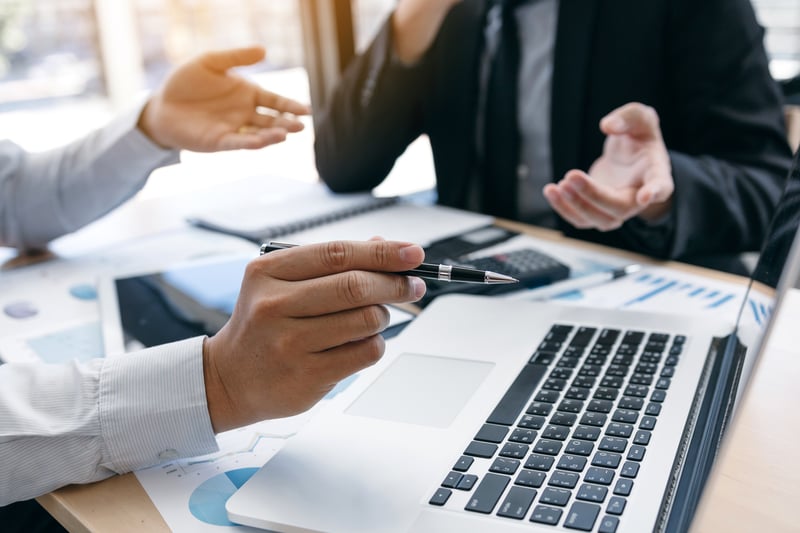 Here are some Business Continuity Planning steps with Microsoft products that can help you identify critical business functions, assess potential threats, and help you create strategies and plans in response to events:
Identify Critical Business Functions and Resources Needed for Support
Begin by identifying the key business functions your organization relies on and any resources required to sustain them. This could include IT systems, data, applications, or personnel. Microsoft tools like Power BI or Dynamics 365 can assist in analyzing data to pinpoint these essential functions and the resources that must back them up.
Assess Potential Threats and Disruptions to Your Business
Next, you should assess potential threats or disruptions impacting critical business functions. These could include natural disasters, cyber-attacks, equipment failures, or other disruptions. Microsoft tools like Azure Security Center help identify and mitigate security threats to IT infrastructure, while Microsoft 365 Compliance Manager helps assess and manage regulatory compliance risks.
Create Strategies and Plans for Maintaining or Quickly Restoring Critical Functions
Once you have identified your critical business functions and potential threats, it is important to create strategies and plans for maintaining or rapidly restoring them in case of a disruption. Microsoft tools like Azure Site Recovery and Azure VM replication can help replicate your IT systems to the cloud for disaster recovery. At the same time, Microsoft Teams allows collaboration amongst your team during an outage.
Testing and Regular Review/Updating Your Plan
Finally, test and regularly review and update your business continuity plan to guarantee it remains relevant and up to date. This may involve conducting regular drills or simulations to test IT systems, communication processes, and personnel readiness. Microsoft tools such as Microsoft Planner or To Do can help track tasks and manage timelines related to business continuity management.
Following these Business Continuity Planning steps with Microsoft products can help ensure your organization is prepared to respond and recover from disruption while keeping essential business functions running smoothly.
Examples of Microsoft Products for Business Continuity Planning
Here are some examples of how Microsoft products can be utilized for Business Continuity Planning:
Utilization of Azure and Teams for Remote Work During the COVID-19 Pandemic
As many organizations were forced to transition to remote work during this crisis, Microsoft Azure and Teams played an essential role in ensuring business continuity. Azure provided infrastructure for remote access to mission-critical applications, while Teams provided collaboration and communication tools that made remote work possible. Organizations were able to maintain operations while keeping employees safe.
Utilizing OneDrive for Easy Access to Important Documents and Data During a Disaster or Disruption
OneDrive is an online storage and file-sharing service that can help organizations maintain access to critical documents in case of disaster or disruption. By storing files in the cloud, employees have remote access to any device, enabling them to continue working even if their physical office is closed down. This makes OneDrive an invaluable asset in business continuity planning initiatives.
Business Continuity Plans Best Practice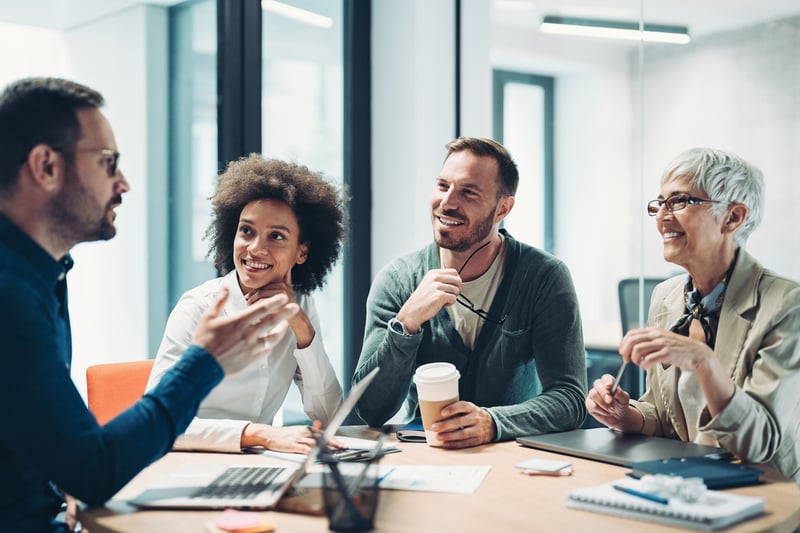 A Business Continuity Plan (BCP) guarantees your company's smooth operations during and after a crisis. Here are some best practices to consider when creating your BCP.
Host Your Critical Data Off-Site: Establish a secondary data center at least 150 miles away from your primary one.
Differentiate Between BCP and Disaster Recovery Plan (DRP)
A Business Continuity Plan (BCP) is a comprehensive document that outlines the procedures an organization must adhere to ensure operational continuity during and following a catastrophe. The Disaster Recovery Plan (DRP) primarily focuses on restoring IT equipment and systems following an event to allow regular business activities.
BCP encompasses every aspect of business, including infrastructure, IT systems, Human resources, infrastructure, and communication. DRP, on the other hand, is focused on restoring IT systems and assets following a catastrophe.
Test Your Plan Regularly
The process of frequently testing the BCP and DRP is vital for companies to ensure they are up-to-date and efficient. Regular testing can reveal any gaps or deficiencies in the plans that can be addressed before a natural disaster happens. The organization should be testing its plans at least every year, and every time a new component joins its IT environment.
Empower Your Employees
Employees are taught emergency response procedures like evacuation plans, communication protocols, and so on are essential to ensure the successful implementation of this BCP or DRP. Instilling the necessary information and skills to react efficiently during a crisis can ensure that employees know their duties and obligations.
Consider Exploring New Technologies
Businesses should consider investigating the latest technologies, like cloud computing, to enhance the efficiency and efficiency of BCP and DRP. Cloud computing provides an efficient, secure, and cost-effective solution to many aspects of business, such as data backup and disaster recovery.
Include a Communication Plan
Establishing a communications plan allows all appropriate personnel to receive instructions and check-ins, regardless of location. Mass text or call broadcasting can be employed for this purpose.
Utilizing these best practices will enable you to create an efficient Business Continuity Plan (BCP) that allows for a swift resume of operational functions and minimizes costly downtime.
Business Continuity Checklist
A business continuity plan checklist can ensure all key elements are considered and included in a company's BCP. Here is an outline of items to include in any successful BCP:
Define the scope and objectives of your plan, taking into account critical business functions and key resources.
Establish a Business Continuity Team and delegate roles and responsibilities.
Conduct a Business Impact Analysis (BIA) to identify potential risks and prioritize key functions.
Create strategies to mitigate risks and minimize disruptions, such as alternative work arrangements, backup systems, and redundancies.
Establish communication protocols to guarantee timely and accurate information sharing during and after a disruption.
Create a comprehensive incident response plan to address specific risks and scenarios.
Create a disaster recovery plan to restore essential systems and applications.
Create and test contingency plans for specific risks, such as power outages, cyber-attacks, and natural disasters.
Establish a training and awareness program for employees to ensure they comprehend their roles and responsibilities during disruptions.
Regularly review and update your BCP to guarantee it remains current and effective.
Frequently Asked Questions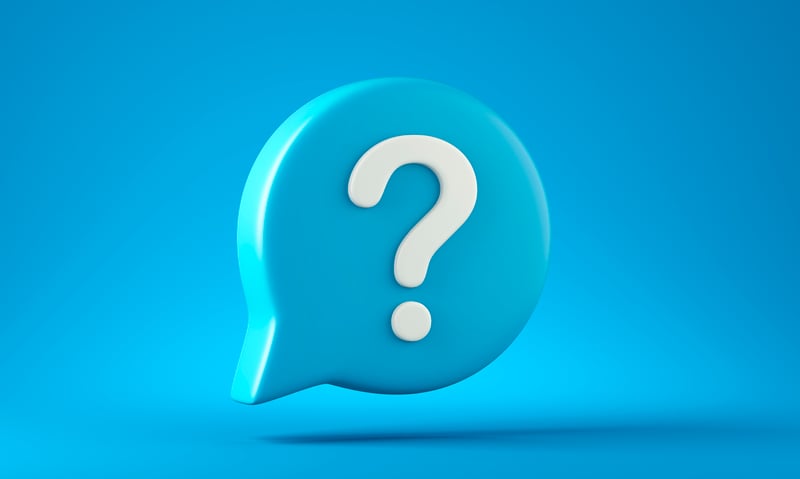 What Is the Primary Goal of Business Continuity Planning?
Business continuity planning's primary objective is to guarantee that businesses can continue or quickly resume operations after a disruption event. This includes planning for short-term disruptions like power outages and long-term ones like natural disasters. Ultimately, the aim is to minimize the impact of an interruption and maintain business operations to the maximum extent possible.
Business Continuity Plan vs. Contingency Plan
| | |
| --- | --- |
| Business Continuity Plan | Contingency Plan |
| Sets out how an organization will continue operating during and after a disruptive event | Outlines specific actions to take in response |
| More comprehensive and proactive, focused on maintaining essential business functions | Contingency plans are reactive strategies created in response to specific events |
| Typically serves as a long-term strategy | Contingency plans tend to be short-term in scope |
Conclusion
In today's fast-paced and unpredictable business environment, having a solid business continuity plan is essential to guarantee your organization can continue operating despite disruptions. It is possible to utilize Microsoft products like Azure, Teams, and OneDrive as powerful tools for continuity planning; however, business continuity plans should be reviewed and updated regularly for maximum effectiveness when faced with potential disruptions. By taking a proactive approach to continuity planning, businesses can minimize disruption impacts, quickly resume operations, stay ahead of the competition, and thrive in the ever-changing marketplace.
Contact Amaxra today for a security consultation to help your business recover quickly from security events.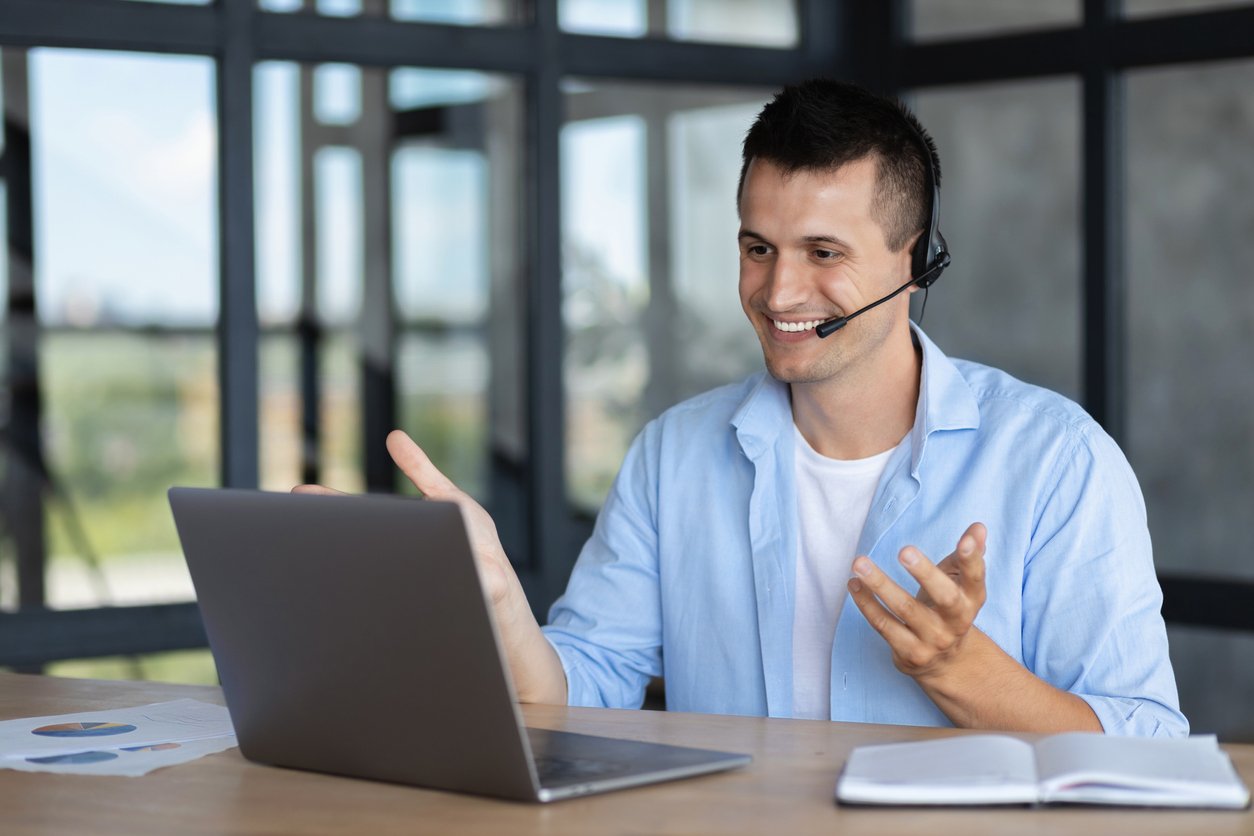 Get Started Today
We'll build a secure and complete Microsoft software solution for your business while you concentrate on what's important.