Windows 365 vs Azure Virtual Desktop [Feature...
There are many approaches to remote working environments, and with Federal Communications Commission data showing over 88% of U.S. homes having access to gigabit internet speeds, using desktop virtualization is an increasingly viable option. Desktop virtualization simulates a user's workstation so that it can be accessed remotely, such as when they are working from home. This allows users to access the organization's network using any internet-connected device without the organization having to worry about the specific security features of the device connected to the network since the working environment is running on a virtual machine. In other words, desktop virtualization separates operating systems, data, and apps from the local hardware.
When it comes to desktop virtualization, there are two options that Microsoft presents: Windows 365 Cloud PC and Azure Virtual Desktop (AVD).
Comparing Windows 365 vs Azure Virtual desktop properly requires an understanding of how both platforms approach desktop virtualization. This includes the level of customization and how much responsibility the customer has in terms of the management of the system.
But before we get into the specific differences between Windows 365 vs Azure Virtual Desktop, let's first look at the benefits of desktop virtualization. This will allow a better understanding of why an organization would opt to use this technology, including which scenarios would require it.
Benefits of Desktop Virtualization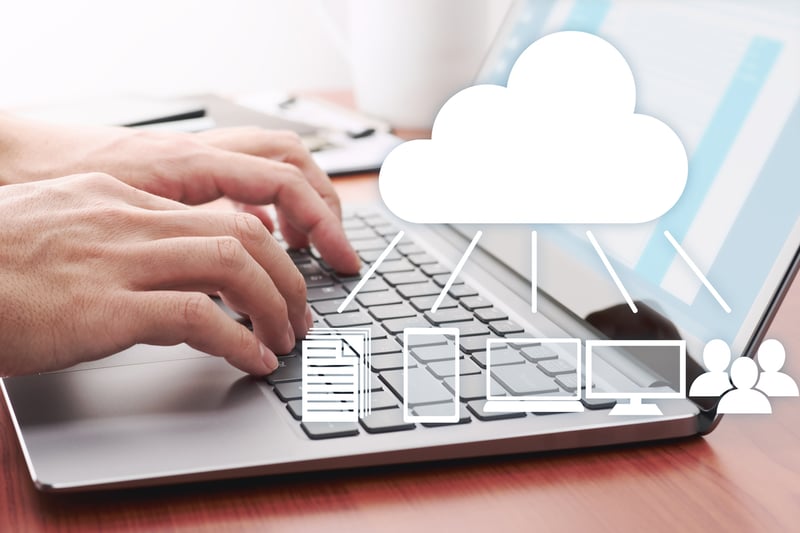 Most of the time, it's beneficial to cut out the middleman. But when it comes to remote connections for organizations, having a middle layer of connection via desktop virtualization is actually beneficial for IT teams while still allowing a seamless experience for users.
Depending on the type of desktop virtualization, different benefits can be observed. There are three different types of desktop virtualization:
Virtual Desktop Infrastructure (VDI)
A VDI hosts desktop environments on a centralized server, deploying them to users on request. With a VDI, a hypervisor provides segmented virtual machines that host virtual desktops. These virtual desktops mimic all the features of a real Windows PC desktop that users can access remotely with any internet-connected device. All processing is done on the host server, which means that users don't need to use expensive devices with specific hardware requirements. Further, VDIs can be persistent, which means that the user connects to the same desktop every time. So if they have a work desktop that stays in one location but a laptop for working remotely, the persistent VDI allows the same experience on both devices. In a non-persistent VDI, users connect to generic devices, and no changes are saved. This is simpler and cleaner to maintain because every session is fresh. If a customized desktop isn't necessary, the non-persistent VDI is the favorable option.
Remote Desktop Services (RDS)
Windows RDS facilitates an interactive session via Windows Server 2008 and beyond over a network connection. While it's been a key feature of Windows for decades, allowing an employee to "remote" into their work desktop from elsewhere, it's become more of a fringe or outdated method for desktop virtualization. This is due to a few reasons, including:
Windows Server software is required to create virtualization environments.
The source workstation needs to be left running in order for Windows RDS to work.
Scalability is limited to the number of host machines (1 per user.
Desktop as a Service (DaaS)
A DaaS virtualizes an entire desktop or application experience, but the back-end management is handled entirely by a third-party service provider. This means that organizations don't have to provide their own infrastructure and can instead use DaaS to access virtual desktops over the internet via a cloud provider. These cloud providers, such as Microsoft Azure, handle the distribution and management of virtual desktops or applications from their data centers.
Why DaaS is the Obvious Virtual Desktop Choice
In the past, organizations would have to implement costly infrastructure to support virtual desktop or application access capabilities. But desktop-as-a-service providers eliminate this need and instead shift the burden of managing desktop virtualization to the service provider.
When compared to on-premises, DaaS is:
Less expensive. Organizations pay the DaaS provider only for the services, resources, and data they use.
Scalable. DaaS cloud providers give organizations the ability to use any number of desktops at a time.
Maintenance-free. The DaaS provider is responsible for ongoing maintenance, data storage, updates, and backups and can often offer other desktop management and security services as needed.
Windows 365 Virtual Desktop and Azure Virtual Desktop are both DaaS virtualization offerings, but they have important differences between them.
The next sections explore these differences in detail.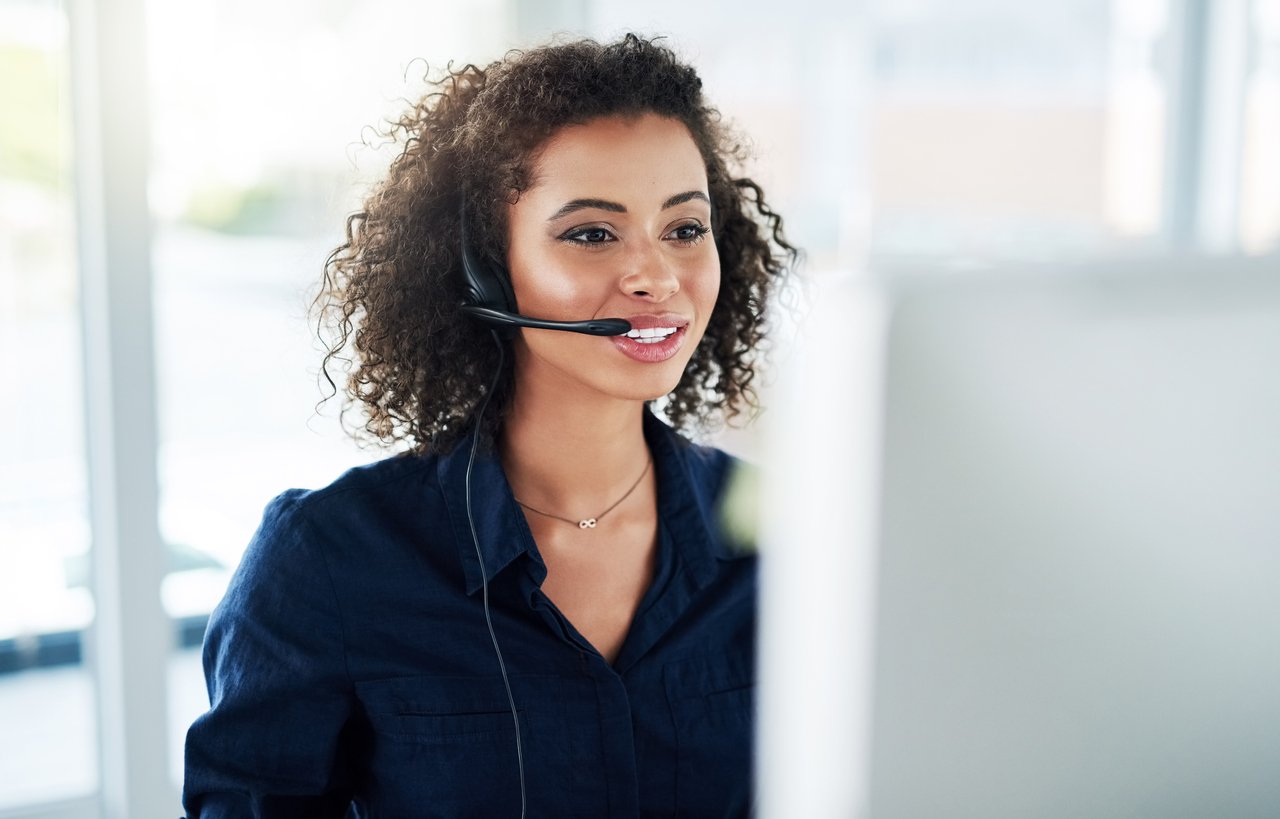 Need Help with Microsoft Licensing?
Leave your Microsoft licensing, security, and software solutions to us so you can concentrate on moving your business forward.
Drop Us a Line
Azure Virtual Desktop vs Windows 365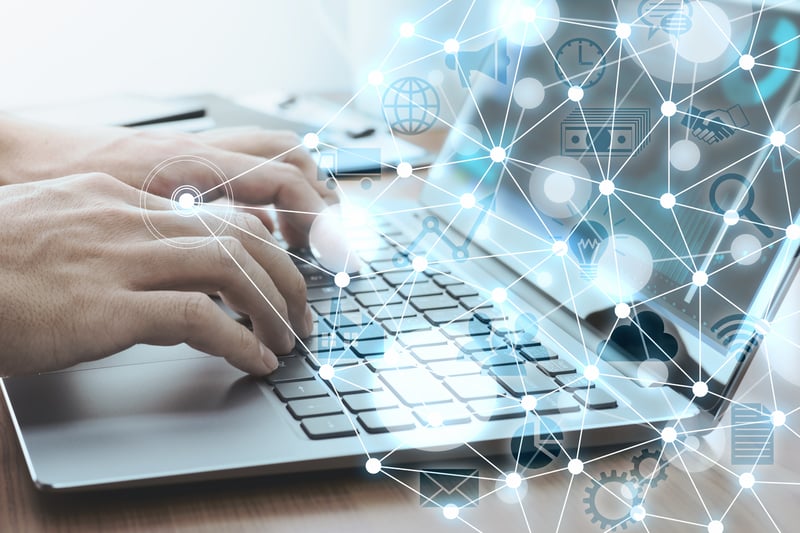 Both Azure and Microsoft 365 Virtual Desktop are cloud managed services that offer the latest features in cloud technology, including security, flexibility, and cost-effectiveness. The main differences between these two platforms are the IT admin experience, specifically with customization and management.
Azure Virtual Desktop is a cloud VDI and tends to be the preferred option for enterprise organizations that want to customize the infrastructure and management of their organization's virtual desktop experience, including what they want their IT teams to manage and if they prefer to use on-premises systems. On the other hand, Windows 365 is a good solution for organizations that want a fully-managed cloud-based virtual desktop infrastructure in a complete end-to-end experience.
Here is a quick comparison between Cloud PC vs Azure Virtual Desktop:
| | |
| --- | --- |
| Windows 365 Cloud PC | Azure Virtual Desktop |
| Windows 10 or Windows 11 personalized desktop (a complete virtual PC for each user within the cloud) | Runs Windows 10, Windows 11, or Windows Server multi-session desktops |
| Complete end-to-end Microsoft service | Full configuration and management control |
| Doesn't require any specific hardware | Requires servers and/or on-premises systems |
| Predictable per-user pricing | Flexible consumption-based pricing |
| No FSLogix support for storing user profiles | Roaming profile storage in FSLogix supported |
| Supports Windows 10, or Windows 11 | Supports Windows 7, Windows 10, Windows Server 20212R2, Windows Server 2016 and Windows Server 2019 |
Azure Virtual Desktop Technical Features
Specific features that distinguish Azure Virtual Desktop from Microsoft's previous solution, Windows Virtual Desktop (WVD), include:
Better support for Azure Active Directory (Azure AD), eliminating the need for a domain controller
Supports the use of Microsoft Endpoint Manager (MEM) and Intune integrations for Windows 10 multi-session virtual machine management
Deployment without the Azure portal is streamlined through a quick start mode, making administration easier and faster
Because Azure Virtual Desktop is a VDI that is meant to be fully customizable before an organization can start using the Azure Virtual Desktop, there are several prerequisites that are needed:
A Microsoft Azure account with an active subscription. A free account can be created, but the account must be assigned the contributor or owner role. The Microsoft.Desktop.Virtualization resource providers also must be listed as registered in your subscription settings.
An identity provider. Users must be authenticated before using a virtual desktop or remote applications. Azure AD is a centralized cloud identity service that allows user authentication to access virtual desktops and remote apps. This technology also joins session hosts to the same Azure AD tenant or to an Active Directory domain via Active Directory Domain Services (AD DS). You can also use Azure Active Directory Domain Services (Azure AD DS) for a variety of flexible configuration options. Hybrid identities may be needed depending on your Azure Virtual Desktop configuration.
A supported operating system and licenses. Azure Virtual Desktop supports the majority of Enterprise-level Windows operating systems, as well as Windows Server 2012 R2 to 2022. Licenses determine user access rights.
Network connectivity. Session hosts will need a virtual network in the same Azure region as them. The virtual network should also be able to connect to your domain controllers and relevant DNS servers. Ensure that the URLs in this required URL list are not blocked so that your Azure Virtual Desktop service can be accessed.
A remote desktop client. Several remote desktop clients can be used to connect to the Azure Virtual Desktop, including the Windows Desktop Client, Apple macOS client, and more. These should be installed and configured in advance.
Azure Virtual Desktop Use Cases
If your organization needs a fully-customizable virtual desktop solution that can support a wide variety of tasks, then Azure Virtual Desktop is the best choice. The following examples showcase use cases where AVD shines:
Mainframe legacy applications
With some legacy applications, it's beneficial to have them stored on a mainframe next to a database rather than putting them in the cloud. This is to ensure that performance is maintained when users are accessing these applications. Using AVD allows users to access these apps for individual sessions virtually without compromising on performance.
In certain instances, users may need temporary access to computers with high computing power to get their work done. This could be for a variety of use cases, such as video editing, animation, programming, data processing, and more. AVD allows easy access to these high-powered machines without the user needing to have a high-powered machine themselves.
Some organizations, like call centers, may have a need for multiple users to access a single application environment (e.g., a CRM) performing different tasks. If not a lot of computing power is needed, AVD can facilitate connections where users are sharing resources, which saves the organization money with regard to bandwidth but still allows users to complete their work seamlessly.
Organizations that need to fully customize their virtual environment
The ability to customize AVD fully means that an organization needs a robust IT team to manage the administrative overhead and maintenance required to maintain the system, especially if an on-premise solution is used. This is a positive for organizations that want and need this capability, but AVD could be a much too overpowered solution for smaller organizations that need a simpler virtual environment solution.
Windows 365 Cloud PC Technical Features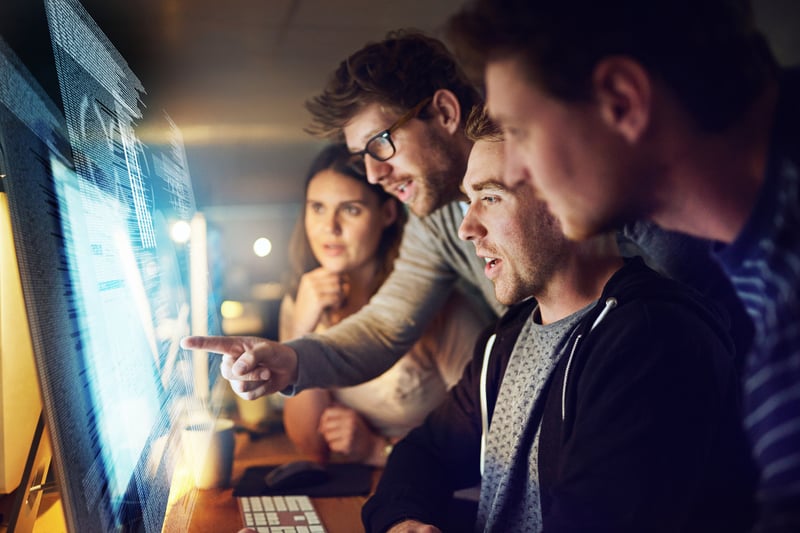 Compared to Azure Virtual Desktop, setting up Microsoft Windows 365 Cloud PC is more straightforward. Licensing considerations and connections still need to be established, but because Windows 365 is essentially a Windows computer in a cloud environment, the configuration is a bit different:
Microsoft Windows 365 Cloud PC comes in specific configurations for business and enterprise use
High-powered hardware isn't required to stream certain apps, settings, and content
Windows 365 Cloud PCs don't sit in your organization's Azure environment; rather, they're hosted in Microsoft's cloud and provided as a service to organizations with the appropriate licenses.
Windows 365 Cloud PC Use Cases
Organizations with highly distributed workforces need the benefits of desktop virtualization without the costs, and specialized IT expertise will benefit from using Windows 365 Cloud PC. Specific use cases include:
Supporting remote and distributed employees
These days, organizations often have employees that work from anywhere in the world. Windows 365 Cloud PC allows organizations to create a specific, cloud-based environment for each worker, complete with access to different company applications and specific parts of the organization's network.
Employees can use their own PCs
When a cloud-based environment is created for an employee using Windows 365 Cloud PC, that environment is separate from the device that they are using, which means that they can use their personal computer to access their work cloud environment without compromising the security of the organization. The virtual experience can be an entire desktop, only certain applications, or both.
Allow work to continue while devices are repaired
In a traditional scenario, if a device develops a problem, significant time is spent repairing the issue before work can continue. With Windows 365 Cloud PC, downtime is prevented or reduced because the user can hop on to any other device and use Cloud PC to see the exact same desktop or application environment that they are used to working with, without any additional setup.
Requires less IT expertise to manage (compared to Azure Virtual Desktop)
Because Windows 365 Cloud PC focuses on end-to-end management, the experience is designed to be fully secure while still being seamless, providing a smooth experience for both IT teams and users alike. Because the user is accessing a cloud PC that is managed from a centralized location rather than a physical PC, security, application, and OS updates can be pushed to ensure that the virtual environment they are working in is always updated and secure.
Windows 365 vs Azure Desktop Licensing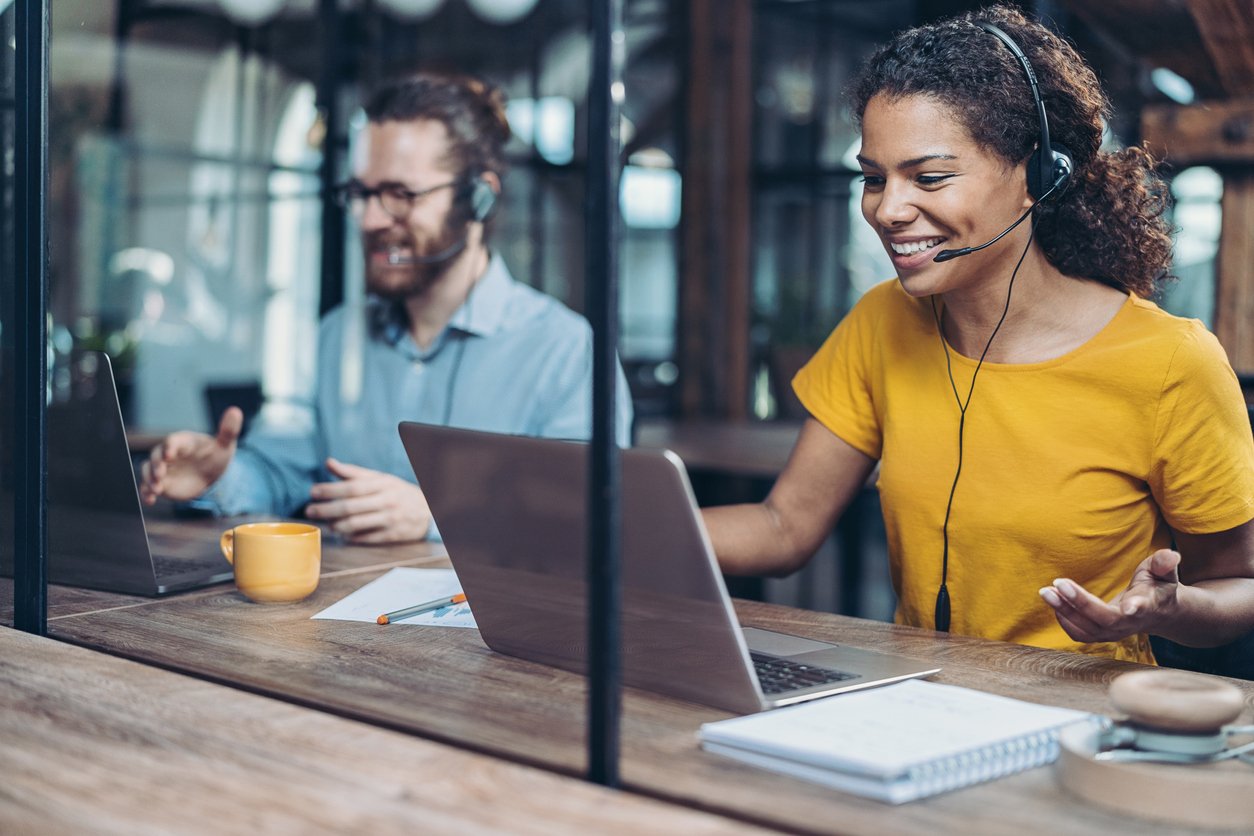 Because the features and preferred use cases of Windows 365 Cloud PC and AVD differ, the licensing requirements for both virtual desktop solutions also differ. Because Windows 365 provides a complete cloud PC environment, licensing costs are charged per user and are based on the required computing power. This means that organizations can essentially choose how powerful the cloud PC each user will be using, depending on whether they need to work with basic applications or applications requiring more processing power, such as Microsoft Visual Studio or Power BI. For enterprise organizations using Windows 365 Cloud PC, additional licensing is required for administrator support and to manage tenants.
On the other hand, because organizations often use Microsoft Azure Virtual Desktop with on-premises systems, the licensing requirements are a bit more complex because it needs to ensure that the physical hardware and software it's running on are fully compatible.
Here is a breakdown of the different licensing requirements for Windows 365 vs Azure Desktop:
Windows 365 Cloud PC Licensing

Azure Virtual Desktop Licensing

Business:

Enterprise:

Windows 10 Enterprise, Intune, and Azure AD Premium P1 or P2 is required
The aforementioned licenses are also included in Microsoft 365 F3, E3, E5, A3, A5 Business Premium/Student use Benefit
Supports unlimited users

Access to AVD requires specific licensing depending on two factors: what instance is being accessed and the reason behind accessing that instance, meaning that users will need either:

Microsoft 365 E3 or E5 (learn the difference in our article, Office 365 E3 vs E5), F3, Business Premium, A3, A5, Student Use Benefit
Windows 10 Enterprise E3 or E5
Windows 10 Education A3, A5
Windows VDA per user

AVD and Windows Server virtual machines for development and testing requires:

Visual Studio subscriptions and MSDN Platforms with SA

Access to Server workloads through AVD is also possible through one of the following:

RDS User/Device CAL with SA
RDS User Subscription License
Conclusion
Choosing the right Microsoft desktop virtualization experience that works for your organization depends on several factors, mainly surrounding how much customization is necessary for the experience you want to provide, and the IT resources that your organization has access to. AVD is highly customizable, but with that customization comes a lot more responsibility on the organization to manage the system effectively. However, for larger organizations with a robust IT team and employees that already have company-provided machines and work via a hybrid or non-remote schedule, AVD might be the better option.
On the other hand, Microsoft 365 is built to be cost-effective for organizations with highly distributed teams that work with contractors or freelancers. No specific hardware requirements are needed to run any applications, meaning that employees can use their own hardware without worrying about whether a work application will run on it. Further, the organization fully controls Cloud PC environments and can be removed or updated as needed, meaning that access to the employee's personal device isn't required.
The cost-effectiveness of either solution really depends on the organization and what features are important to them. One of the organization's most important considerations is licensing, whether they implement Cloud PC vs Azure Virtual Desktop. Navigating the particulars of Microsoft licensing to optimize what your organization uses is perhaps one of the most important ways your organization can save money with either solution.
With so many licensing options available and consideration for multiple users, working with a Microsoft Gold Partner like Amaxra can help you effectively navigate which licenses you need to create the most optimized AVD or Windows 365 Cloud PC environment.
Want to learn more? Contact Amaxra today for a consultation.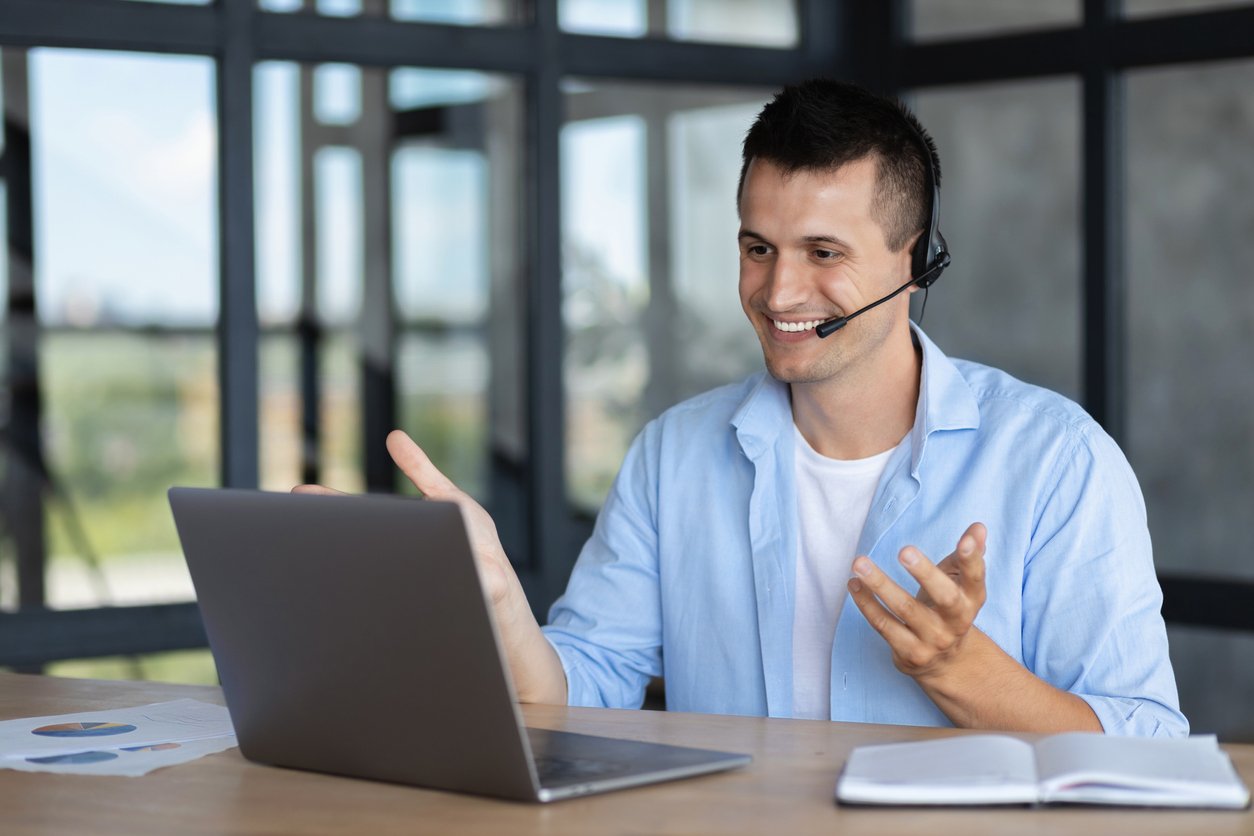 Get Started Today
We'll build a secure and complete Microsoft software solution for your business while you concentrate on what's important.
Contact Us