How to Maximize Collaboration With Microsoft ...
Organizations can integrate Microsoft Teams with their current SIP-based telephony infrastructure with Microsoft Teams SIP Integration. Teams enables users to make and receive voice calls, participate in audio conferences, and use other telephony capabilities.
A signaling protocol called SIP (Session Initiation Protocol) is frequently used for starting and ending real-time communication sessions over IP networks. Many businesses already have PBX systems (Private Branch Exchange) or other telephony infrastructure in place that is SIP-based.
Thanks to Microsoft Teams SIP Integration, these companies can benefit from their current investments while utilizing the collaboration and communication tools provided by Teams.
Understanding Microsoft Teams and SIP
Microsoft Teams is a tool for group collaboration. It creates a central point for collaboration by bringing together chat, video meetings, file storage, and application integration. It is frequently utilized in enterprises and organizations to enable distant cooperation and communication.
Real-time sessions incorporating video, voice, messaging, and other communications applications and services are started, maintained, modified, and terminated using the signaling protocol known as SIP.
SIP is a widely accepted protocol for creating and controlling multimedia sessions over IP networks. It allows users to join online meetings, send instant messages, and make audio and video conversations.
SIP is one of the basic protocols used by Microsoft Teams phone systems to establish audio and video calls. The call setup and signaling frequently rely on SIP when you place a call in Teams.
Teams use SIP's capabilities to create and manage audio and video sessions between members. It manages call setup, presence management, call signaling, and other communication-related tasks via SIP.
Conventional PBX systems, which frequently employ SIP as a signaling protocol, are compatible with Microsoft Teams. This enables businesses to integrate Teams with their current telephony infrastructure, enabling users to place and receive calls through the Teams client.
Benefits of Integrating SIP With Microsoft Teams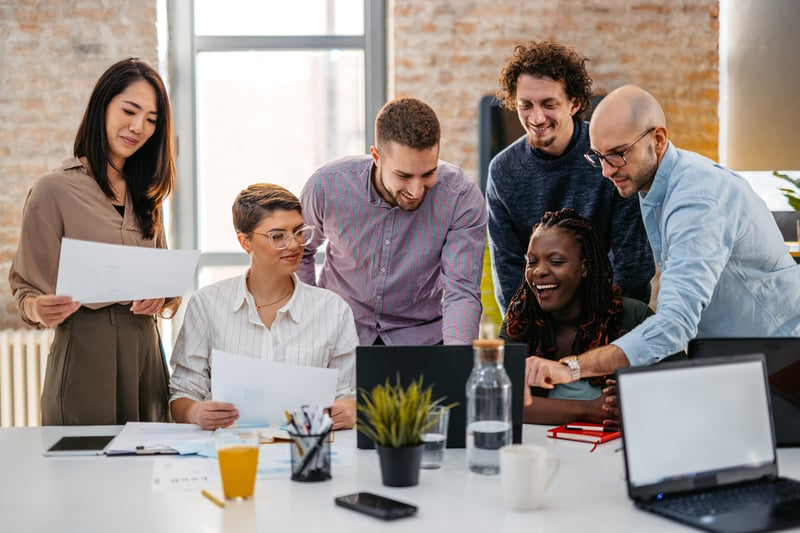 Organizations can gain several advantages from integrating SIP with Microsoft Teams:
1. Enhanced Communication Capabilities
The integration of SIP with Teams results in a unified communication platform. On this platform, users may access all collaboration and telephony functions through a single interface. As a result of this consolidation, there is no longer a requirement for using distinct programs or devices, simplifying the user experience and increasing operational effectiveness.
2. Streamlined Workflows and Efficiency
When SIP is integrated with Teams, workflows are simplified since users no longer have to switch between numerous programs or devices to communicate with each other. Instead, all communication occurs within Teams, which saves time and increases productivity.
3. Creates a Unified Communications Environment
Connecting voice and other communication methods within your organization leads to more unified communications. Whether employees work at the office or at home, they can easily connect with others without hassle using their preferred method of contact, without having to move between multiple systems. For IT teams, using Microsoft Teams SIP Integration means that communications management can be centralized, making managing corporate-wide communications easier.
Features and Functionality Enabled by SIP Integration
Microsoft Teams offers various tools and functionality for frictionless communication and collaboration thanks to integration with SIP. The following are some significant attributes and functionality made possible by Teams' SIP integration:
1. Microsoft Teams Direct Routing SBC for PSTN Connectivity
The ability to connect to the Public Switched Telephone Network (PSTN) using a Session Border Controller (SBC) via a feature called Direct Routing is one of the important features made possible by SIP integration in Microsoft Teams. With Microsoft Teams Direct Routing SBC, businesses may use their SBC to link Microsoft Teams to their current phone system and PSTN access.
Using Microsoft Teams SBC Direct Routing and a PSTN connection, businesses may link Microsoft Teams to their on-premises or cloud-based telephony infrastructure. The PSTN enables users to call and be called from conventional phone numbers. Organizations who want to use their existing PSTN connectivity, such as phone lines, trunks, or SIP trunking services, while still utilizing the collaboration and communication functions of Microsoft Teams would find this functionality to be especially helpful.
In the Direct Routing architecture, the Microsoft Teams SBC is essential. It serves as a bridge between the external telephony infrastructure and the Microsoft Teams environment. The Microsoft TeamsSBC performs several tasks: media processing, call routing, protocol translation, security, and interoperability. Managing the essential signaling and media conversion allows smooth communication between Microsoft Teams and the PSTN.
The SBC for Microsoft Teams serves as a converter between the signaling protocols used by the external telephone infrastructure and the SIP protocol utilized by Microsoft Teams. It transforms SIP messages into suitable signaling protocols, such as ISDN, PRI, or SIP, to ensure compatibility and effective communication between the various systems.
The Microsoft Teams SBC makes the Direct Routing arrangement more secure. It protects against unauthorized access and other dangers by acting as a boundary between the internal network and the external telephone infrastructure. The SBC often employs security features, including network address translation (NAT) traversal, access control, and encryption. It aids businesses in maintaining a safe and regulated communication environment.
The SBC for Microsoft Teams makes decisions on call routing depending on set policies. It decides how calls should be sent between Microsoft Teams and the PSTN, considering details like dial plans, normalization of phone numbers, call routing guidelines, and least-cost routing. Whether calls are made to internal Teams users or external phone numbers, the SBC ensures they are properly routed to their intended recipients.
The Microsoft Teams SBC handles media streams during voice and video calls in addition to signaling. It makes it easier for Microsoft Teams and the external telephony infrastructure to negotiate and transcode media codecs, maintaining compatibility and ideal media quality between the various systems.
SBCs in a Direct Routing configuration can be placed in a redundant and highly available configuration to provide reliable communication. Because of the ability for failover and load balancing, if one SBC fails, another can take over without interfering with active calls or connectivity.
By using Microsoft Teams SBC Direct Routing, businesses can comply with rules and regulations unique to their industry. Organizations may keep up with regulatory requirements for call recording, archiving, emergency services access, and other telephone compliance standards by integrating their PSTN link with Microsoft Teams.
2. SIP Trunking for Voice and Video Calling
End connections are established for voice transfers over the internet through SIP. A group of shared phone lines is called a "trunk." SIP trunks, used in various situations to connect PSTN with digital voice, are the back-end technology most frequently employed to build the integration link with a Direct Routing system.
3. Integration With Third-Party PBX Systems
Organizations can link their telephony infrastructure to Teams for improved communication capabilities because Microsoft Teams allows connectivity with third-party PBX (Private Branch Exchange) solutions. Several techniques, such as the following, can be used to achieve this integration:
| | |
| --- | --- |
| PBX Integration Technique | Description |
| Direct routing | SBCs connect third-party PBX systems to Microsoft Teams using Direct Routing. Direct Routing involves the SBC translating protocols, routing calls, and securing Teams and the PBX. Teams' enhanced collaboration features can be used with the PBX system to make and receive calls. |
| Microsoft Cloud Connector Edition (CCE) | This hybrid voice solution integrates with third-party PBX systems. Virtual computers on-premises connect the PBX system to Microsoft Teams securely. Teams can be used for chat, meetings, and collaboration while the PBX handles audio calls. |
| Session Border Controllers | SBCs are essential for integrating third-party PBX systems with Microsoft Teams. SBCs translate protocols, secure calls, and route calls for Teams-PBX communication. SBCs that work with PBX and Microsoft Teams are needed to integrate |
| Telephony System Interoperability | Microsoft Teams supports third-party telephony systems and manufacturers. Microsoft certifies and supports PBX systems. These approved partners help organizations integrate Teams and third-party PBXs smoothly and reliably. |
| Calling Plan Migration | Organizations may switch from a third-party PBX to Microsoft Calling Plans for Teams. The third-party PBX's phone numbers, call routing setups, and capabilities are migrated to Teams' Microsoft Calling Plans. The transfer method depends on the PBX system and company needs. |
Advantages and Use Cases of Microsoft Teams SIP Integration
SIP ( integration for Microsoft Teams has several benefits and business use cases. Here are a few examples:
1. Improved Communication and Collaboration Within Organizations
By combining voice calling, video conferencing, instant messaging, and collaboration capabilities into a single platform, SIP integration enables businesses to streamline their communication channels. This integration improves communication and collaboration within teams, departments, and the organization.
2. Seamless Voice and Video Calling Experiences
Thanks to Microsoft Teams SIP integration, users may place and receive audio and video calls straight from the Teams application. Without the need for additional hardware or software, this offers a smooth calling experience. Users may use high-quality voice and video communication while utilizing call transfers, call forwarding, and call controls.
3. Centralized Management and Administration
Centralized management and administrative features are provided by Microsoft Teams SIP integration. IT administrators may control user accounts, call forwarding, rules, and settings from a single interface. This streamlines management procedures lowers administrative costs, and promotes uniformity within the company.
Use Cases
SIP can combine PBX systems and VoIP gateways with Microsoft Teams. The enhanced collaboration and communication features within Teams can be used with telephony systems. This eases Teams migration and hybrid collaboration.
SIP integration with Microsoft Teams lets contact center agents use Teams for calls, chats, and collaboration. Agents may access client data, transfer calls, and collaborate, improving productivity and customer service.
SIP integration allows Microsoft Teams to communicate with distant and mobile workers. SIP trunking or direct routing lets Teams users phone, meet, and collaborate from anywhere. Distributed teams and remote workers benefit from this.
SIP lets multi-location companies link their phone systems. This improves interdepartmental cooperation, project management, and organizational efficiency.
SIP connection with Microsoft Teams enables unified communication. Companies can simplify their communication infrastructure, cut expenses, and improve employee experience by unifying voice, video, messaging, and collaboration technologies on a single platform.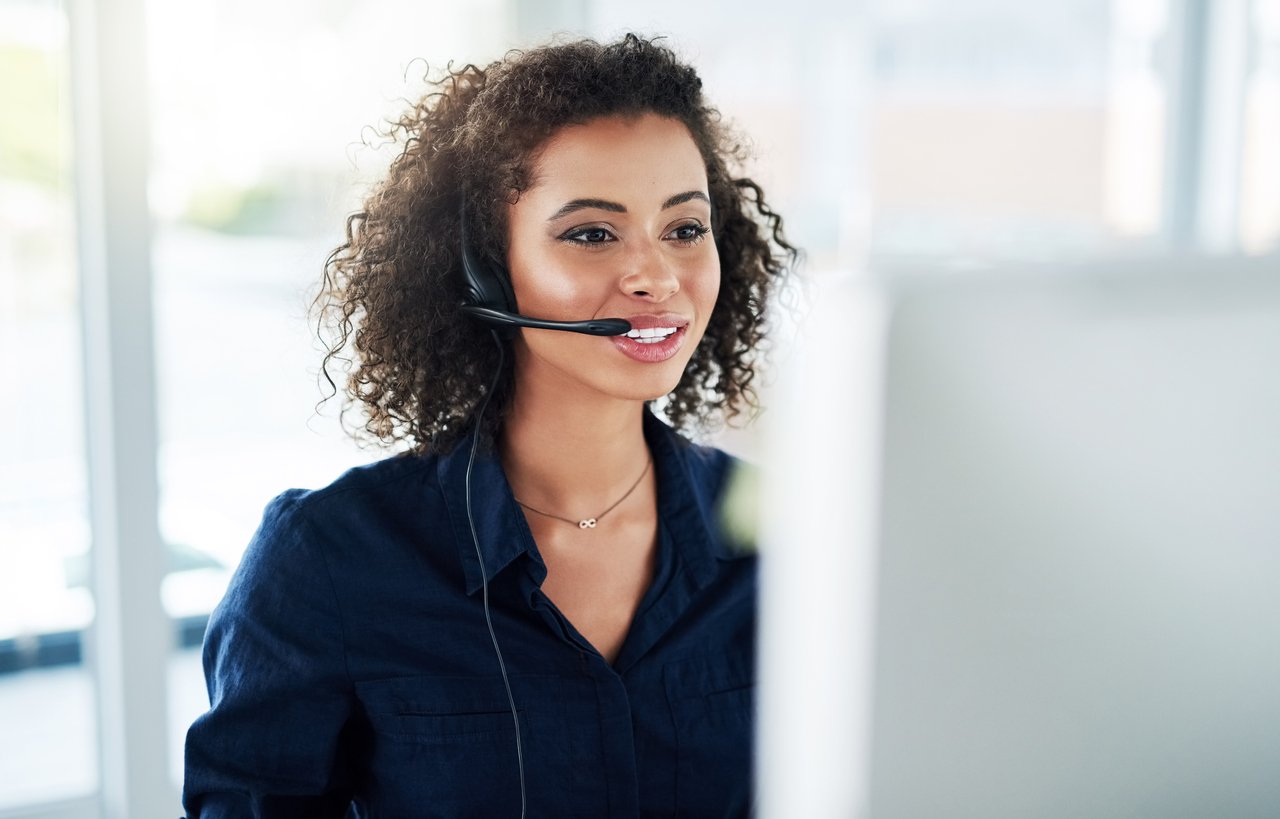 Need Help with Microsoft Licensing?
Leave your Microsoft licensing, security, and software solutions to us so you can concentrate on moving your business forward.
Drop Us a Line
Challenges and Considerations for Microsoft Teams SIP Integration
The following difficulties and things to think about for Microsoft Teams SIP integration are listed below:
1. Technical Requirements and Compatibility Issues
Ensuring your communication infrastructure, such as PBX or VoIP systems, is compatible with Microsoft Teams is necessary for SIP integration. It's crucial to assess the technical requirements, including firewall settings, network connectivity, and SIP trunking capabilities. It's critical to address compatibility issues throughout the design and execution phase since they may develop.
2. Security and Compliance Considerations
When SIP is integrated with Microsoft Teams, phone, and video communication are combined with additional collaborative capabilities. Considering security precautions to safeguard private discussions and guarantee industry compliance is crucial. This includes protecting endpoints, applying encryption, and setting up appropriate access controls to protect data and communications.
3. User Adoption and Training
Effective user acceptance strategies and extensive training programs are required to introduce SIP integration with Microsoft Teams. Users should receive training on using Teams' new communication features, place calls, attend meetings, and use collaborative tools. Users can embrace the new system and reap its benefits with the assistance of change management strategies and continuing support.
4. Migration Strategies and Transition Planning
Organizations with existing telephony infrastructure must carefully plan the relocation and transition process. To integrate SIP with Microsoft Teams, it is necessary to evaluate the current environment, identify dependencies, and plan a phased approach. Migration strategies should consider concerns including call routing, number porting, and ensuring little disturbance during the change.
Best Practices for Successful Microsoft Teams SIP Integration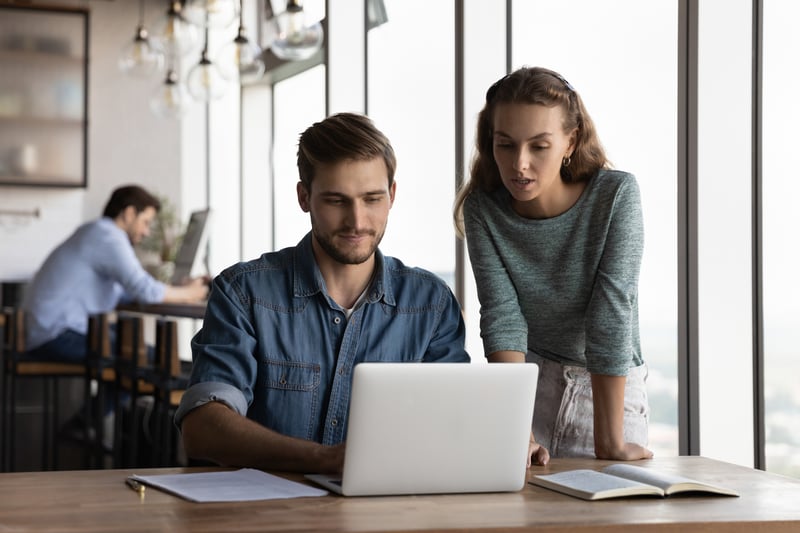 It's crucial to adhere to the following best practices to achieve a successful Microsoft Teams SIP integration.
1. Thorough Planning and Assessment of Requirements
Before the implementation of Microsoft Teams SIP can be successful, a holistic view of the organization, including infrastructure, costs, stakeholder opinions, and more needs to be examined.
| | |
| --- | --- |
| Best Practice | Description |
| Assess existing infrastructure and requirements. | Evaluate current telephony infrastructure, network capabilities, and business needs to understand the integration scope. |
| Engage key stakeholders | Involve IT, telecom, and business units to gather requirements and gain support for the integration. |
| Evaluate compatibility and interoperability. | Test compatibility and ensure seamless interoperability with existing systems and components. |
| Plan network optimization | Assess network infrastructure and optimize bandwidth, QoS settings, and performance for optimal quality. |
| Monitor performance and gather feedback. | Continuously monitor performance, collect user feedback, and adjust for optimal integration. |
| Provide user training and support. | Offer comprehensive training and ongoing support to ensure users effectively understand and utilize Microsoft Teams. |
| Stay updated with maintenance and updates. | Keep up with the latest updates, patches, and maintenance schedules to ensure a secure and up-to-date integration. |
2. Engaging With Experienced SIP Integration Partners
Experts should be consulted, and a relationship with these experts should be maintained so that the SIP integration is successful and remains successful over time.
| | |
| --- | --- |
| Best Practice | Description |
| Assess the need for an experienced partner. | Evaluate the complexity and scale of your SIP integration project. Consider engaging an experienced SIP integration partner for their expertise. |
| Identify reputable SIP integration partners. | Research and identify reputable partners with a track record of successful Microsoft Teams SIP integrations. |
| Evaluate partner capabilities and expertise. | Assess the partner's capabilities and expertise in Microsoft Teams SIP integration, industry-specific knowledge, and relevant certifications. |
| Check for vendor certifications and partnerships. | Ensure the partner holds relevant certifications and has established partnerships with Microsoft and other SIP technology vendors. |
| Request case studies and customer references | Ask for case studies and customer references to evaluate the partner's previous SIP integration projects and customer satisfaction. |
| Collaborate closely with the chosen partner. | Engage in open communication and collaboration with the partner throughout the integration process for effective alignment and problem-solving. |
| Establish a long-term partnership. | Consider the potential for a long-term partnership with the SIP integration provider to ensure ongoing support and future enhancements for your Microsoft Teams SIP integration. |
3. Testing and Monitoring for Quality Assurance
Testing and monitoring are crucial to guarantee the effectiveness and dependability of Microsoft Teams SIP integration.
Testing before implementation
Before deploying SIP integration, ensure that your current phone infrastructure, SBCs, and Microsoft Teams are all by one another. Check whether SIP-capable gadgets, including IP phones or softphones, can connect to Teams and communicate successfully.
Test the call routing configurations and dialing plans to ensure calls are routed appropriately between Teams and your telephony system. Test both inbound and outbound calls to ensure call quality, call forwarding, and transfer functioning.
Run tests to gauge the viability of voice and video calls. Measure elements including packet loss, jitter, call clarity, and delay. Before implementing the integration, find any network issues that can affect call quality and fix them.
Pilot Testing
Before implementing the SIP integration throughout the organization, roll it out to a few users. This lets you get input, spot problems or difficulties, and adjust the configuration for optimum performance.
During the pilot phase, monitor user input and evaluate user experience to determine adoption. Gather input on the ease of use, call quality, and any problems you had. You can use this input to pinpoint areas needing user training or more optimization.
4. Ongoing Maintenance and Updates
Proactive monitoring of call quality involves continuously monitoring call quality measures such as packet loss, jitter, and delay to detect any performance deterioration that may have occurred. Implement call quality monitoring tools or services that give you real-time visibility into call quality and proactively inform you of potential problems.
Testing the system's performance and capacity You should undertake performance and capacity testing regularly to ensure that your infrastructure can cope with the anticipated call volumes. Test cases should be run to simulate peak usage times, and the system's performance should be evaluated under various load circumstances.
When monitoring your network infrastructure, look for bottlenecks, congestion, or other network issues affecting SIP integration and call quality. Install tools for monitoring the network to proactively locate and address any problems that the network may cause.
Feedback from users and technical support Users should be encouraged to submit feedback on call quality and any problems they experience. Create a support procedure to address user issues and offer aid with problem-solving. Maintain consistent lines of communication with users to ensure their requirements are being met and to facilitate the fast resolution of any problems.
Utilise the latest firmware, software patches, and security upgrades the relevant vendors offer to keep your SBCsand telephony infrastructure current. This promotes compatibility, addresses vulnerabilities, and maintains peak performance.
Microsoft Teams Direct Routing Partners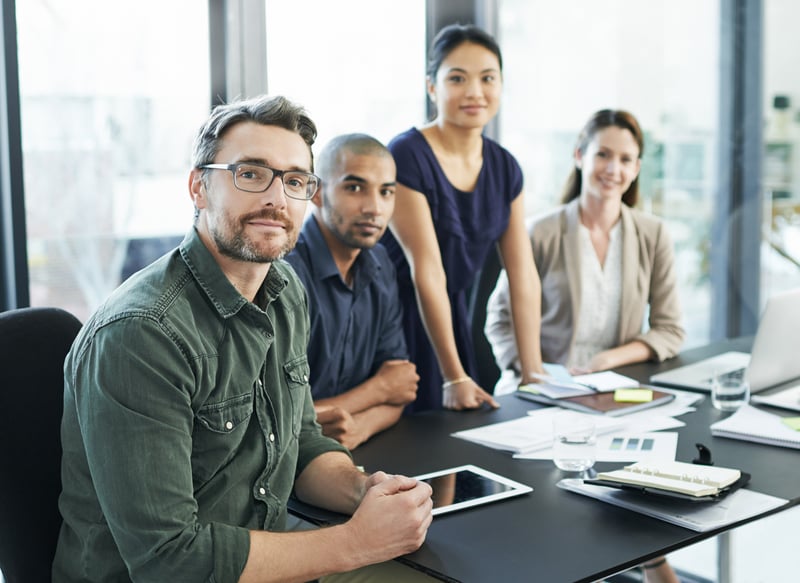 Amaxra is a well-known Microsoft Teams Direct Routing partner. As a Microsoft partner, Amaxra assists businesses with setting up and administering Direct Routing and other Microsoft Teams communication tools.
The Public Switched Telephone Network (PSTN) and Microsoft Teams can be connected using Direct Routing, and Amaxra, a Direct Routing partner, has experience establishing and configuring Direct Routing. We offer the tools, knowledge, and assistance required to implement voice calling features within Teams via Direct Routing.
Conclusion
Integrating SIP with Microsoft Teams may boost productivity, optimize workflows, and promote interoperability. It unifies the collaboration and telephony platforms, streamlines user interaction, and allows centralized administration. The connection boosts productivity and reduces costs through infrastructure consolidation by fusing SIP-based telephony's dependability with Teams' cutting-edge features.
Contact Amaxra if you want to adopt Microsoft Teams Direct Routing or improve your current setup. To discuss your needs, get individualized advice, and learn how Amaxra can help you create a seamless and effective communication environment with Microsoft Teams.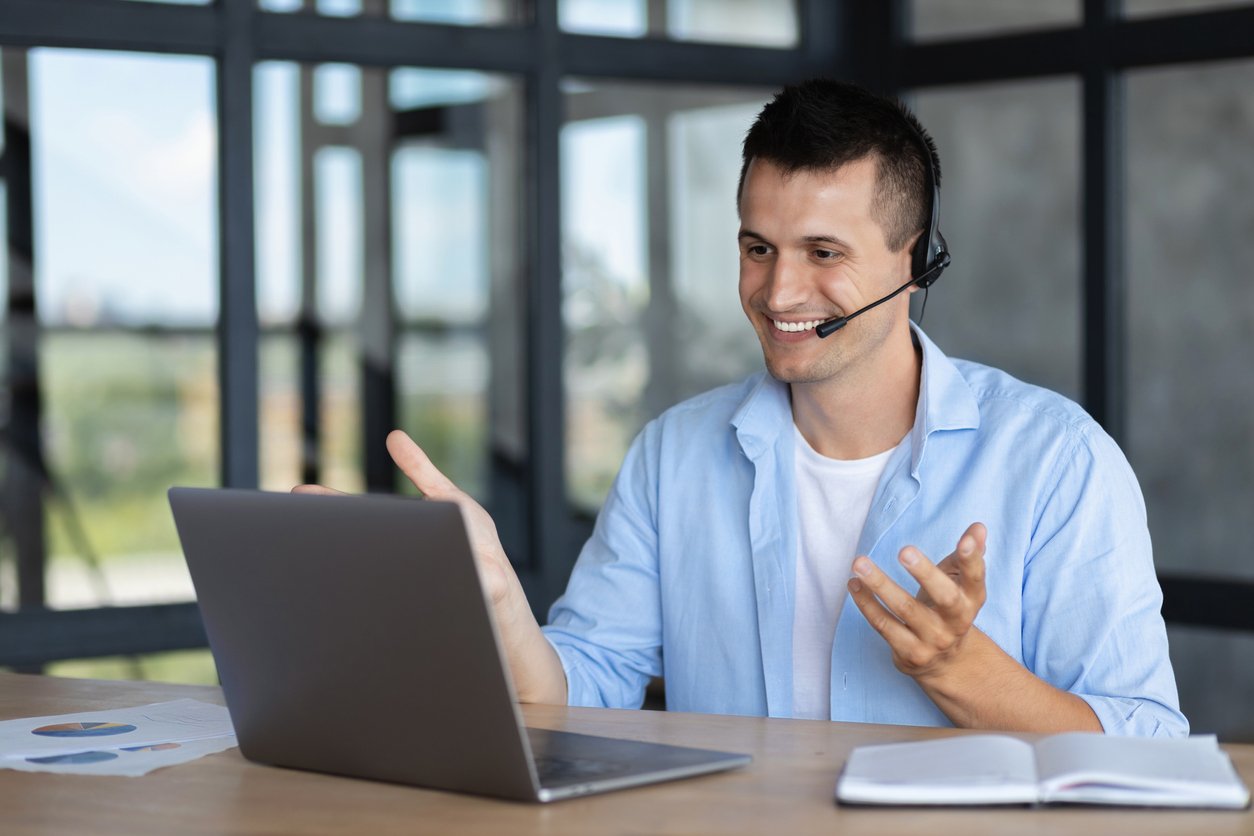 Get Started Today
We'll build a secure and complete Microsoft software solution for your business while you concentrate on what's important.
Contact Us